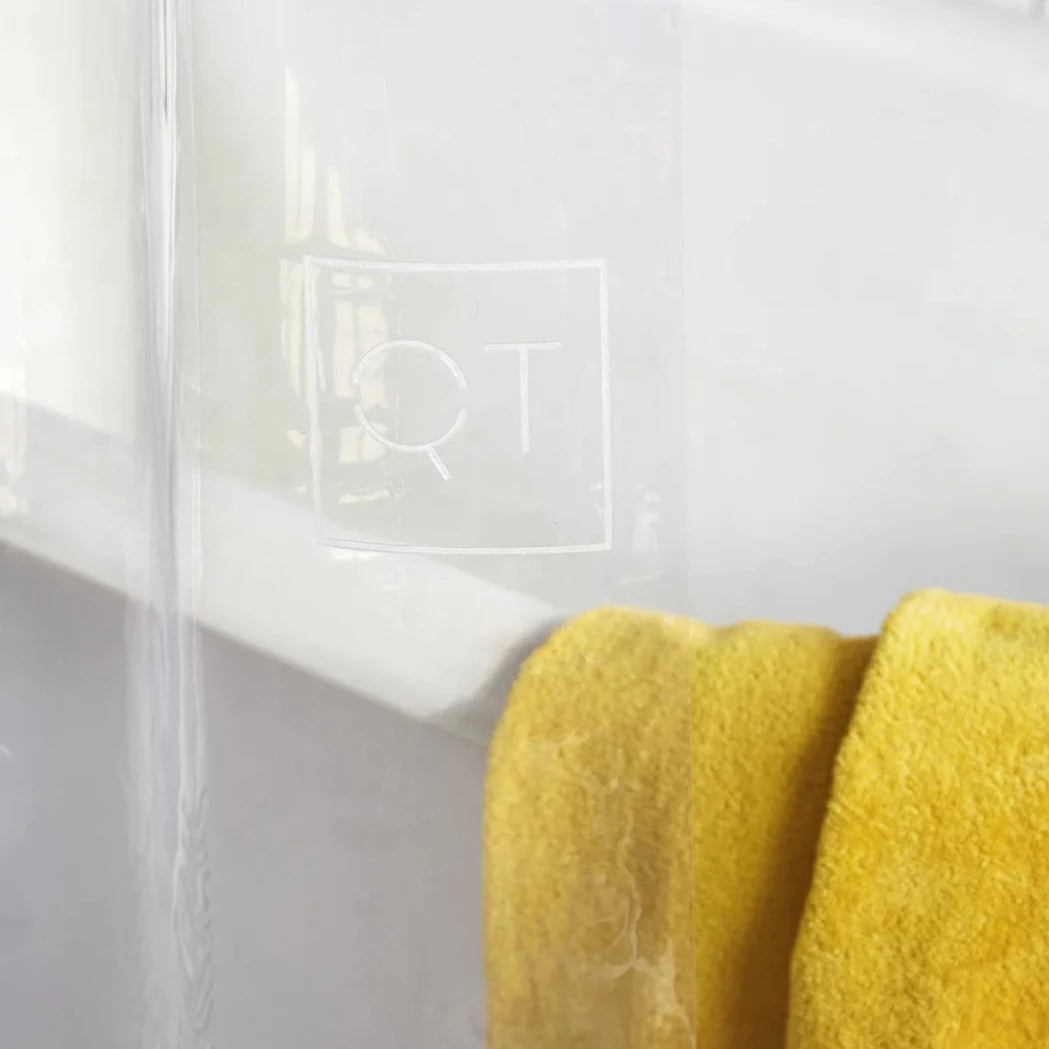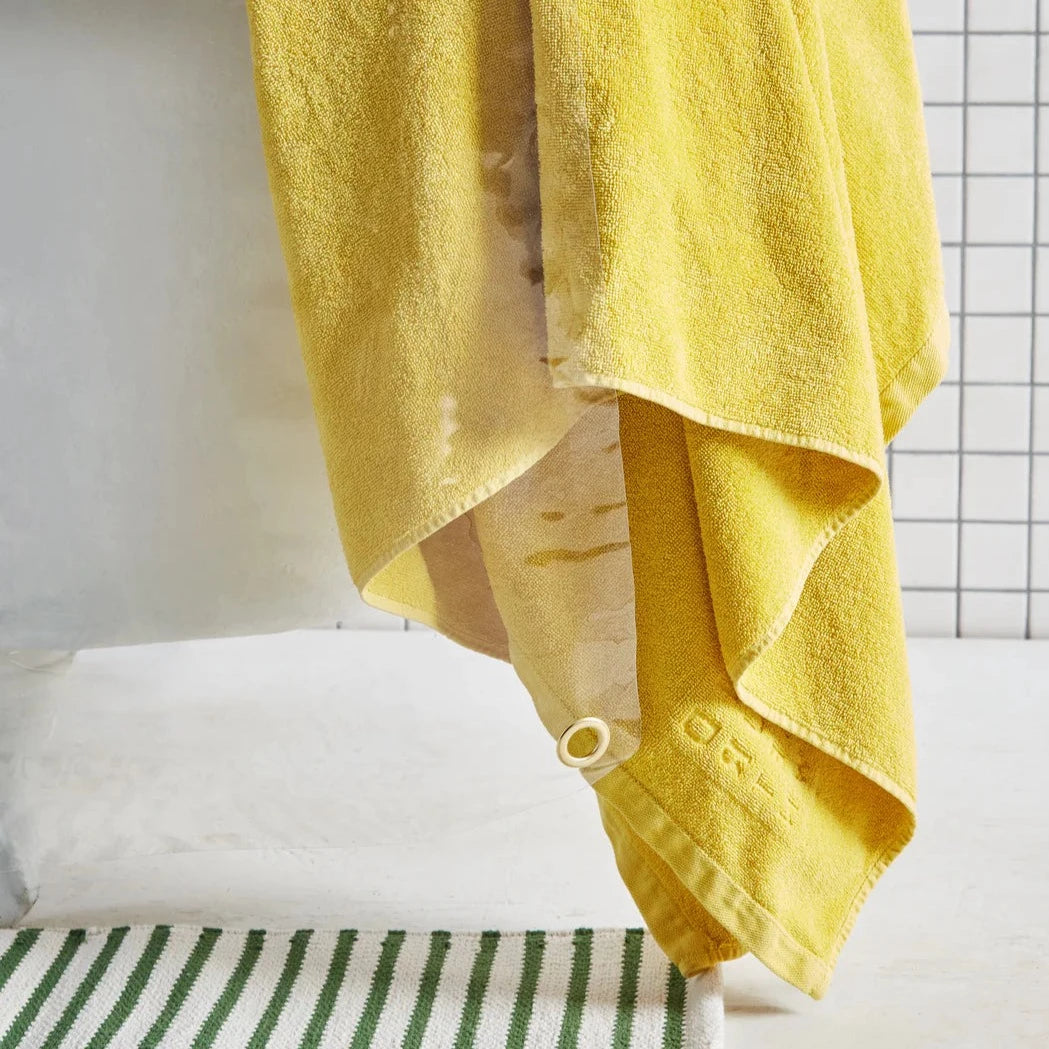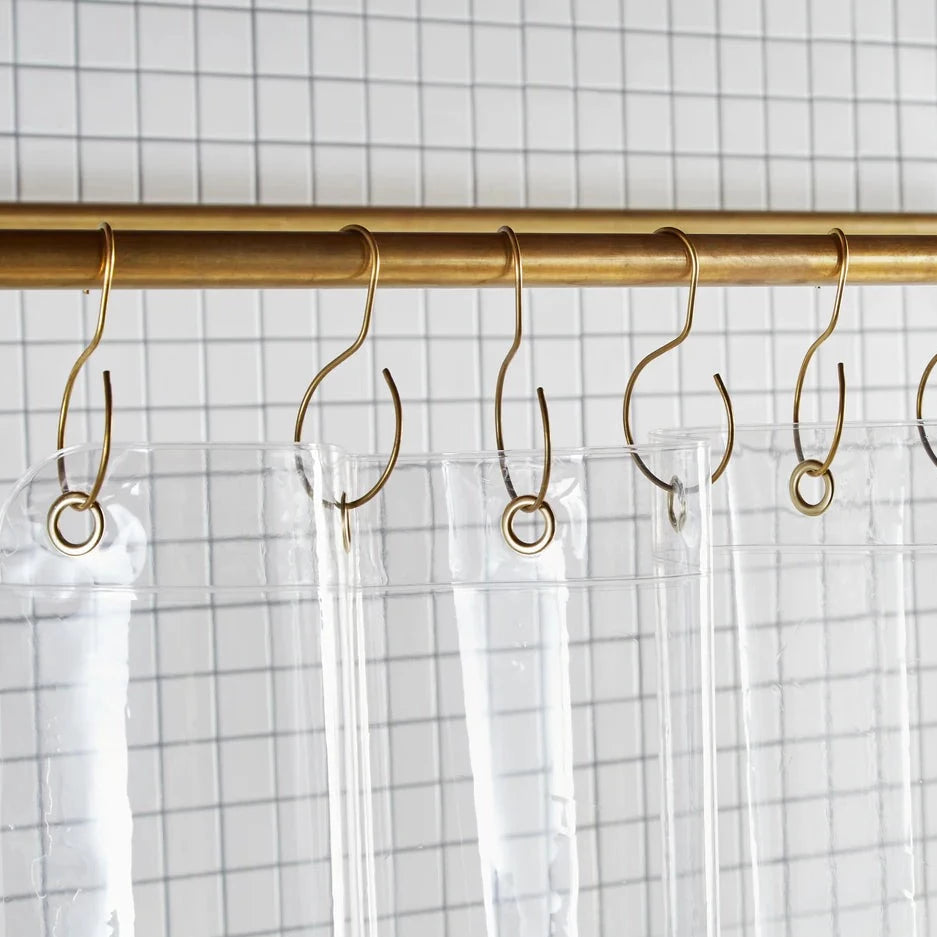 Sun Shower Curtain- Air
Quiet Town
Safe, non-chlorinated EVA vinyl curtain. All of the details are hand-stitched, not welded because people, not machines, make Quiet Town curtains.

QT's EVA is PVC and BPA-free.

We applied the same thoughtful details to our Sun Shower collection as we did to our canvas curtains: 100% brass grommets, rounded corners, and Made in the USA.

Added Bonus: Our Sun Shower curtains use a heavy, 10 gauge EVA so it won't "stick" to you in the shower.

Because all of the details align, our Sun Shower curtain is the perfect liner for your canvas curtain. If you prefer to be bathed in light our curtains are beautiful enough to stand on their own in the best of bathrooms.
Colour: Clear
Dimensions: W 180 x H 180 cm, 1kg
Material: 100% EVA made in China, 100% Turkish brass grommets, Hand-sewn in the USA
Care instruction: At the first sign of soapy residue, gently scrub clean with a gentle spray cleaner and soft-bristled brush. For more details on caring for your Sun Shower curtain, please see Quiet Town FAQ's. Extreme Heat (temperatures over 120˚F/48˚C) will melt the E.V.A.  
Quiet Town make bath accessories in Brooklyn, the U.S. and abroad. Everything they do begins with function, followed by design and a serious vetting of manufacturing partners and raw materials. Quiet Town products are made to age--the more rumpled, washed and loved the better. As concerned citizens of the world they don't take being here lightly. This means Quiet Town only make things we need and things that last.