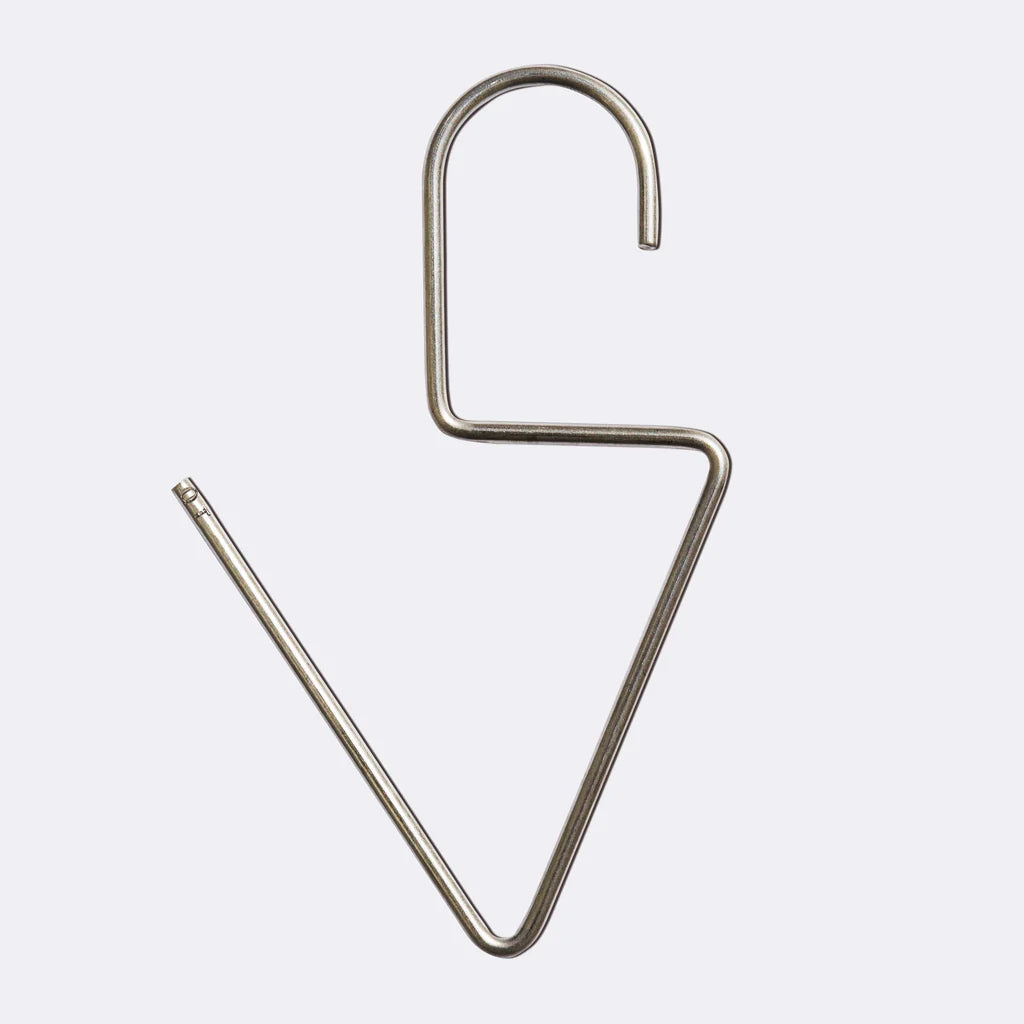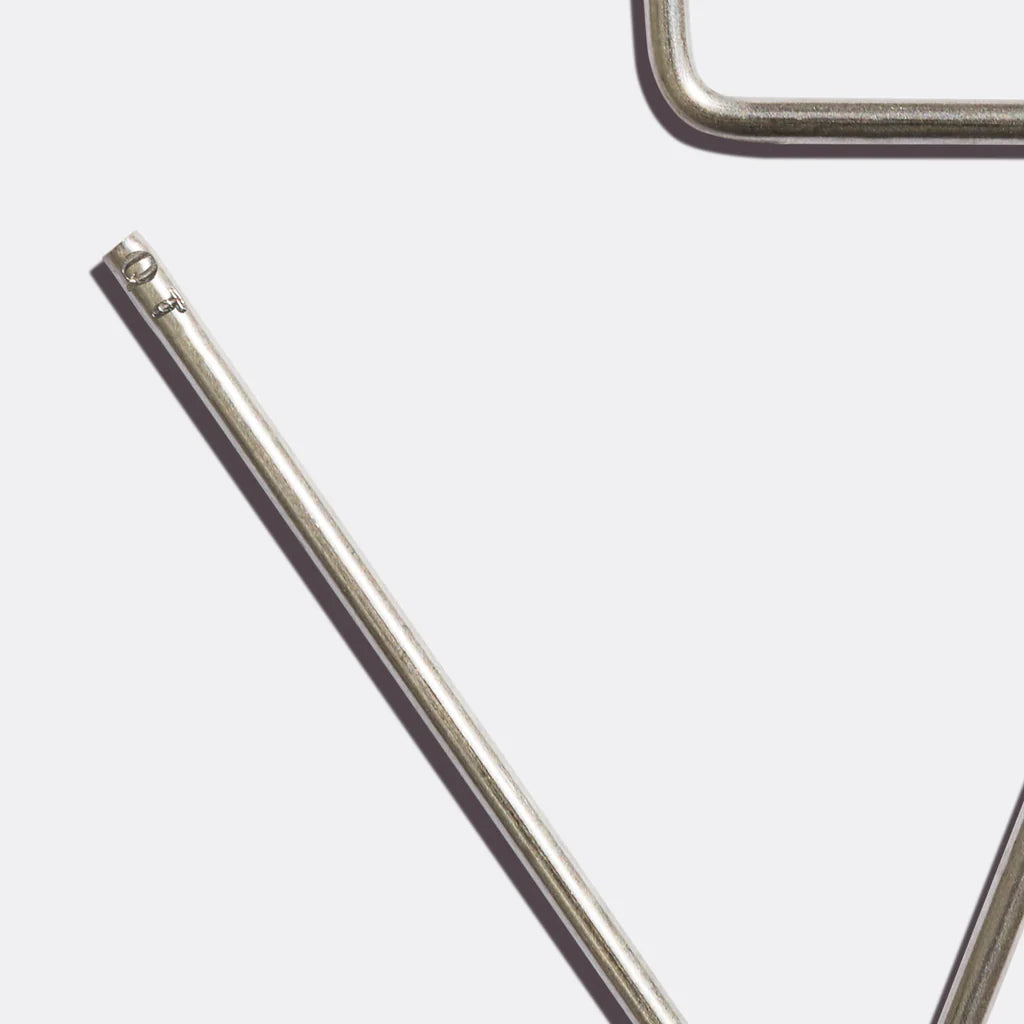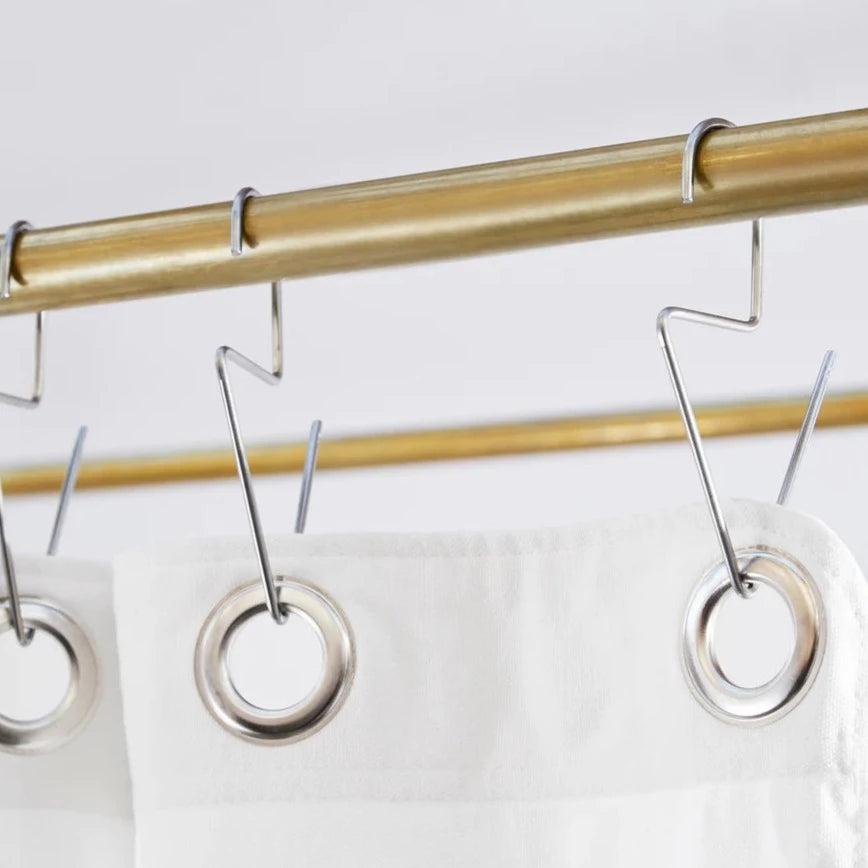 Venice Hook- Stainless Steel
Quiet Town
You'll love how easy it is to hang your shower curtain from Quiet Town's Venice hooks. The open-ended "V" is so "hanger-friendly" you could do it with your eyes closed. But you'll want to open them long enough to notice that each hook has been individually stamped with a QT, like a piece of jewellery.

The Venice hooks can be hung with the open end facing inside or away from the tub.
Colour: Stainless Steel
Dimensions: 12 x 7cm and will add approx 7.5cm to your total curtain length. Fits standard 2.5cm diameter shower rod. Set of 12
Material: 100% Stainless Steel
Made in the USA 
Quiet Town make bath accessories in Brooklyn, the U.S. and abroad. Everything they do begins with function, followed by design and a serious vetting of manufacturing partners and raw materials. Quiet Town products are made to age--the more rumpled, washed and loved the better. As concerned citizens of the world they don't take being here lightly. This means Quiet Town only make things we need and things that last.