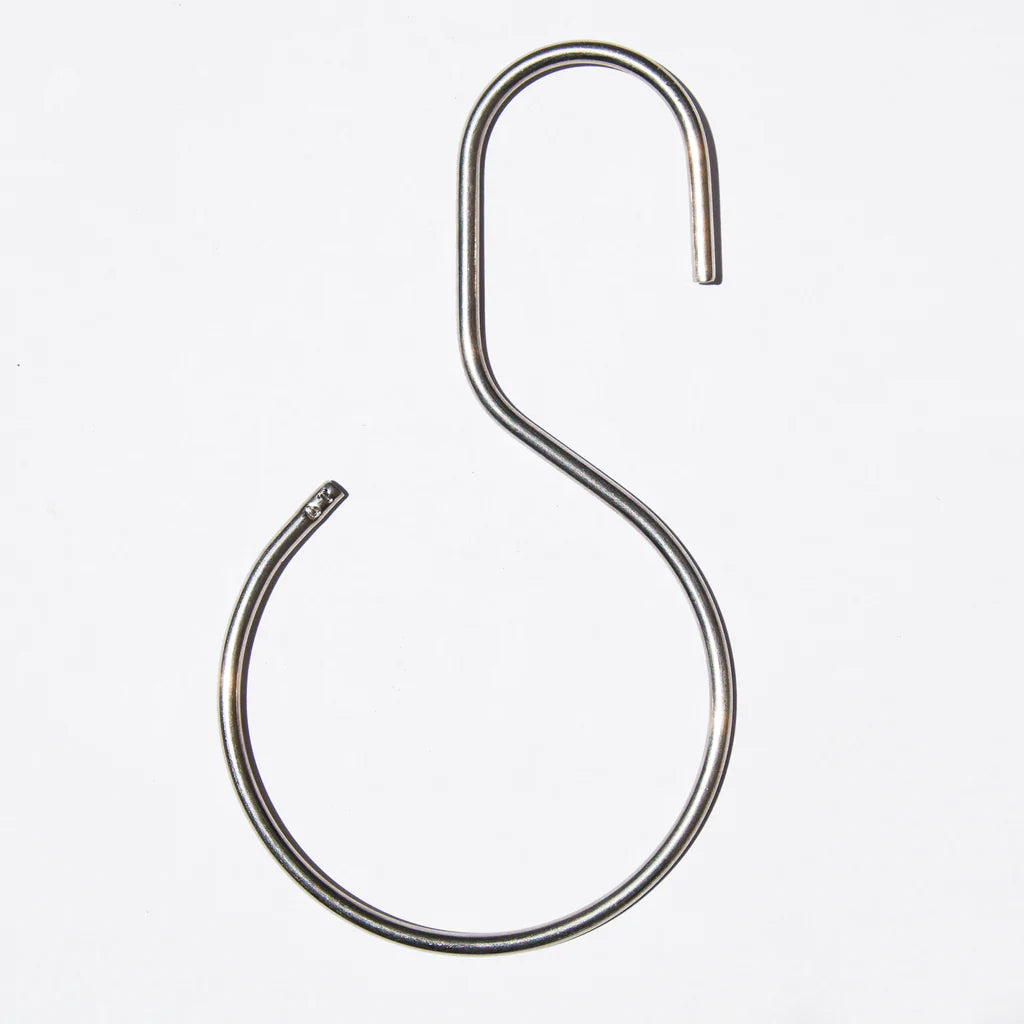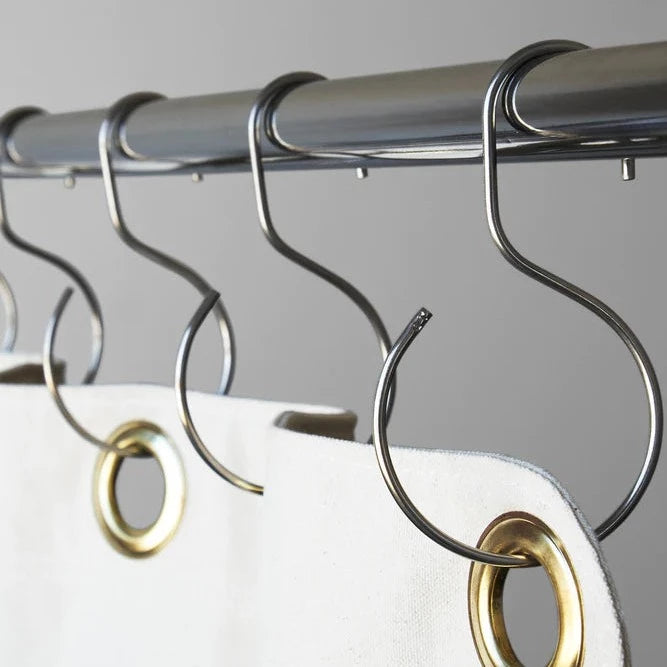 S Hook- Stainless Steel
Quiet Town
The QT shower hooks are inspired by one of their favourite hardware store finds. The simple "S" shape allows you to pop the curtain on or off-perfect if you're using our curtain without a liner and laundering often.

Quiet Town collaborated with Seattle-based Jewellery designer Cat McCadden, on the design and functionality. Cat also introduced QT to the manufacturer, an old-school U.S.-based wire bender, who made it all happen.

Don't get stuck on matching your metals, by the way. We love the way brass hooks look on stainless steel and vice versa.
Colour: Stainless steel
Dimensions: 12 x 7cm and will add approx 7.5cm to your total curtain length. Fits standard 2.5cm diameter shower rod. Set of 12
Material: 100% Stainless steel
Made in the USA 
Quiet Town make bath accessories in Brooklyn, the U.S. and abroad. Everything they do begins with function, followed by design and a serious vetting of manufacturing partners and raw materials. Quiet Town products are made to age--the more rumpled, washed and loved the better. As concerned citizens of the world they don't take being here lightly. This means Quiet Town only make things we need and things that last.