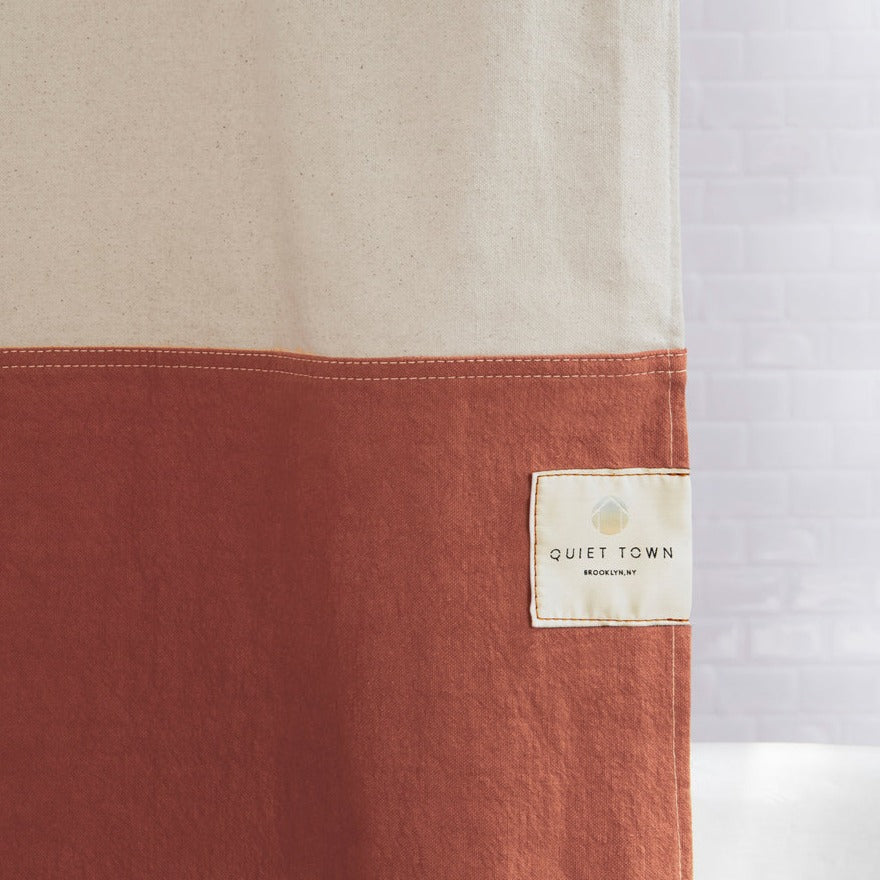 Orient Shower Curtain- Clay
Quiet Town
The Orient is named after QTH's favourite quiet town located at the easternmost tip of Long Island. This cotton canvas curtain is constructed using denim hemming on the interior and exterior for a super-clean finish no matter what side of the curtain you're on. The corners are rounded like an old-fashioned canvas sail.

Colours: natural, terracotta
Dimensions: W 180 x H 180 cm, 1.5kg
Material: Curtains constructed in the USA, 100% cotton canvas milled in USA, brass grommets imported from Turkey.
Care instruction: Machine wash in cold water. Dry on low heat. We highly recommend using with a liner (try the QTH Sun Shower curtain) to avoid mold and mildew growth. 
Quiet Town make bath accessories in Brooklyn, the U.S. and abroad. Everything they do begins with function, followed by design and a serious vetting of manufacturing partners and raw materials. Quiet Town products are made to age--the more rumpled, washed and loved the better. As concerned citizens of the world they don't take being here lightly. This means Quiet Town only make things we need and things that last.