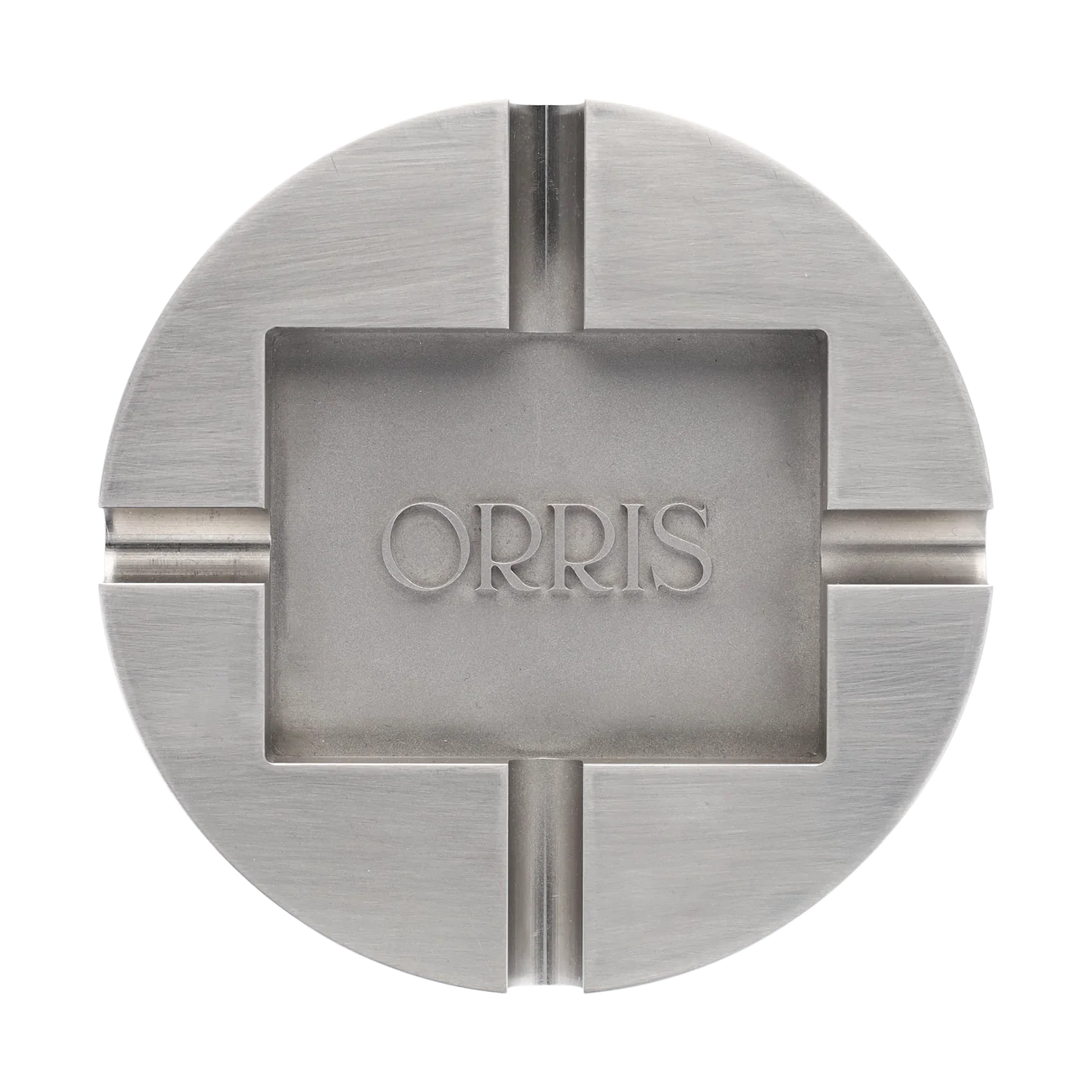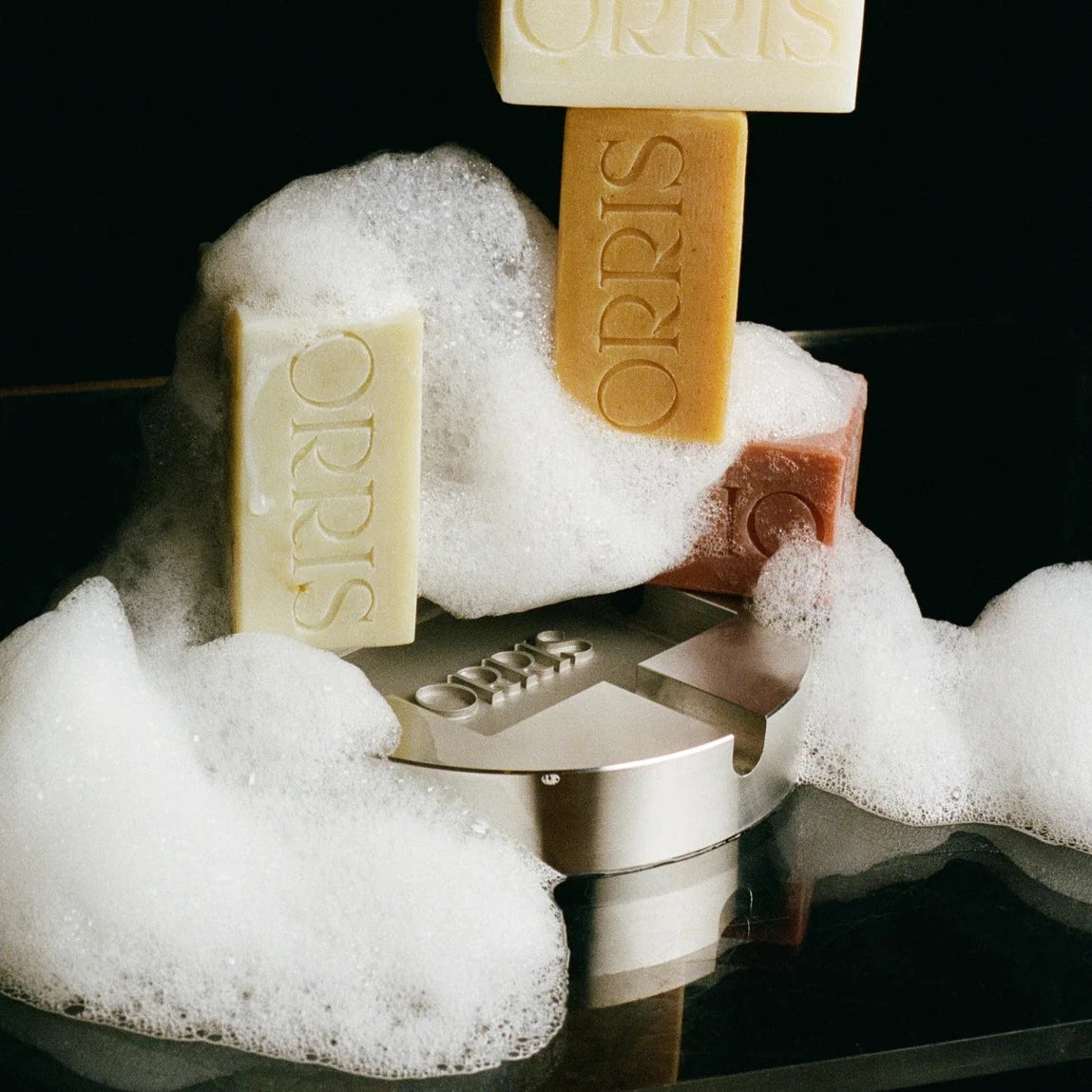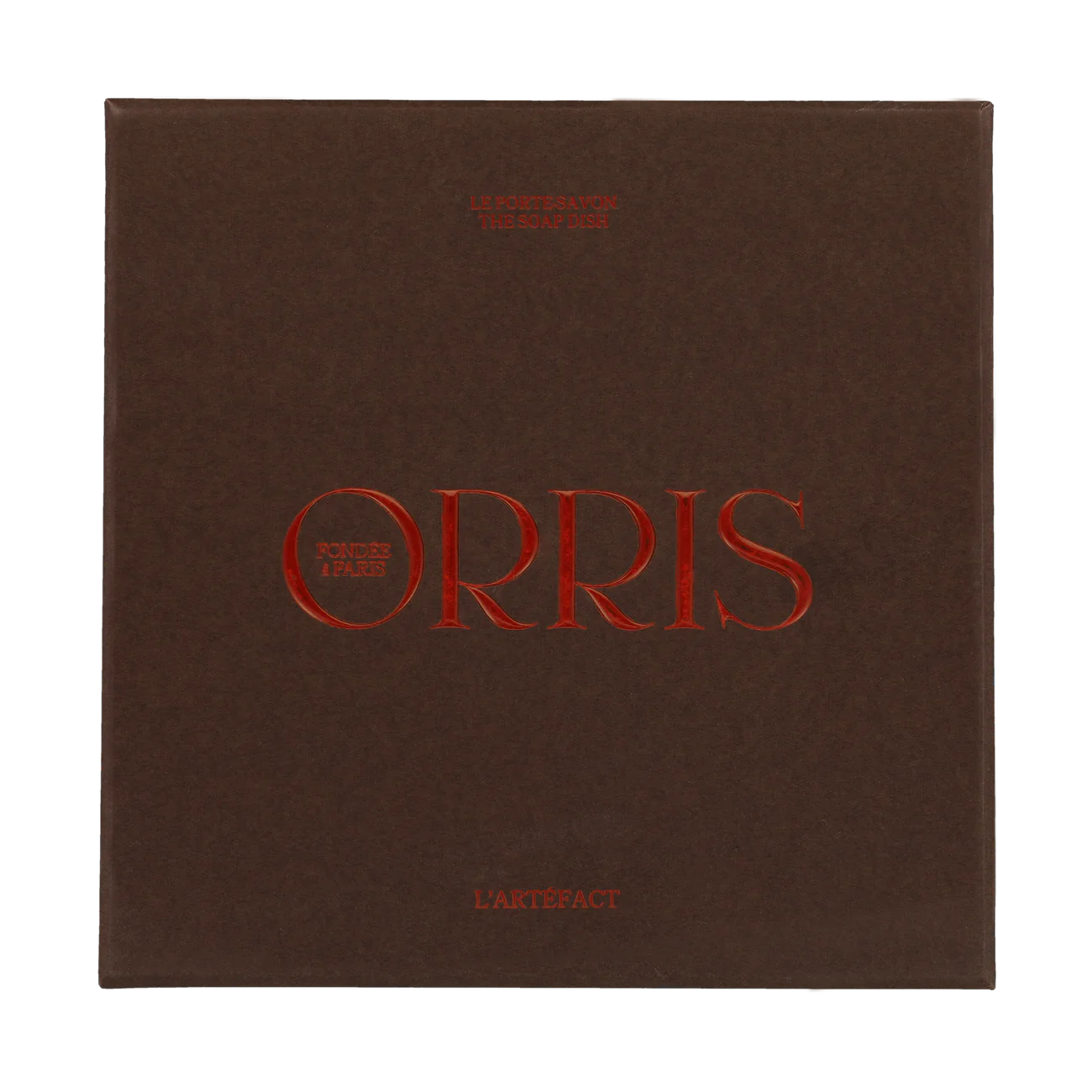 L'ARTÉFACT- Soap dish
ORRIS
Limited Edition
L'Artéfact combines the function of a home accessory with the form of an art object to transcend the utilitarian function of a soap dish. Inspired by the iconic cendrier or ashtray typically found on the terraces of Parisian brasseries and the Parisian hobby of sitting en terrasse to study the movements of pedestrians, their interactions, and attire.

Carved from a solid block of high-quality Stainless Steel weighing over 1.5 kg, this limited edition porte-savon features an embossed centre that is perfectly sized to hold ORRIS artisanal botanical soaps. Additionally, it includes four narrow ducts that ensure effective drainage.

L'Artéfact is a durable and timeless product, meticulously crafted to withstand the wear of time. Through use, it will gracefully acquire a natural patina, an undeniable testament to its authenticity and charm of its wear.
Material: Solid stainless steel
Size: 12cm dia x 2cm H
About ORRIS
ORRIS was founded in Paris by Kenneth Koo and Lani Le Berre in 2020. All of our products are handcrafted using traditional cold process soapmaking methods in the South of France (Provence).

ORRIS represents a modern self-care ritual attuned to the senses. Combining French savoir-faire with traditional cold process soapmaking techniques, ORRIS artisanal soaps are handcrafted in France using the finest oils, butters, and botanicals.
Drawing from traditions such as Ayurveda, Japanese cleansing rituals, and herbal medicine, each of our four botanical cleansing bars embodies a distinct persona and offers skincare benefits through the unique therapeutic and sensuous qualities of their natural ingredients.