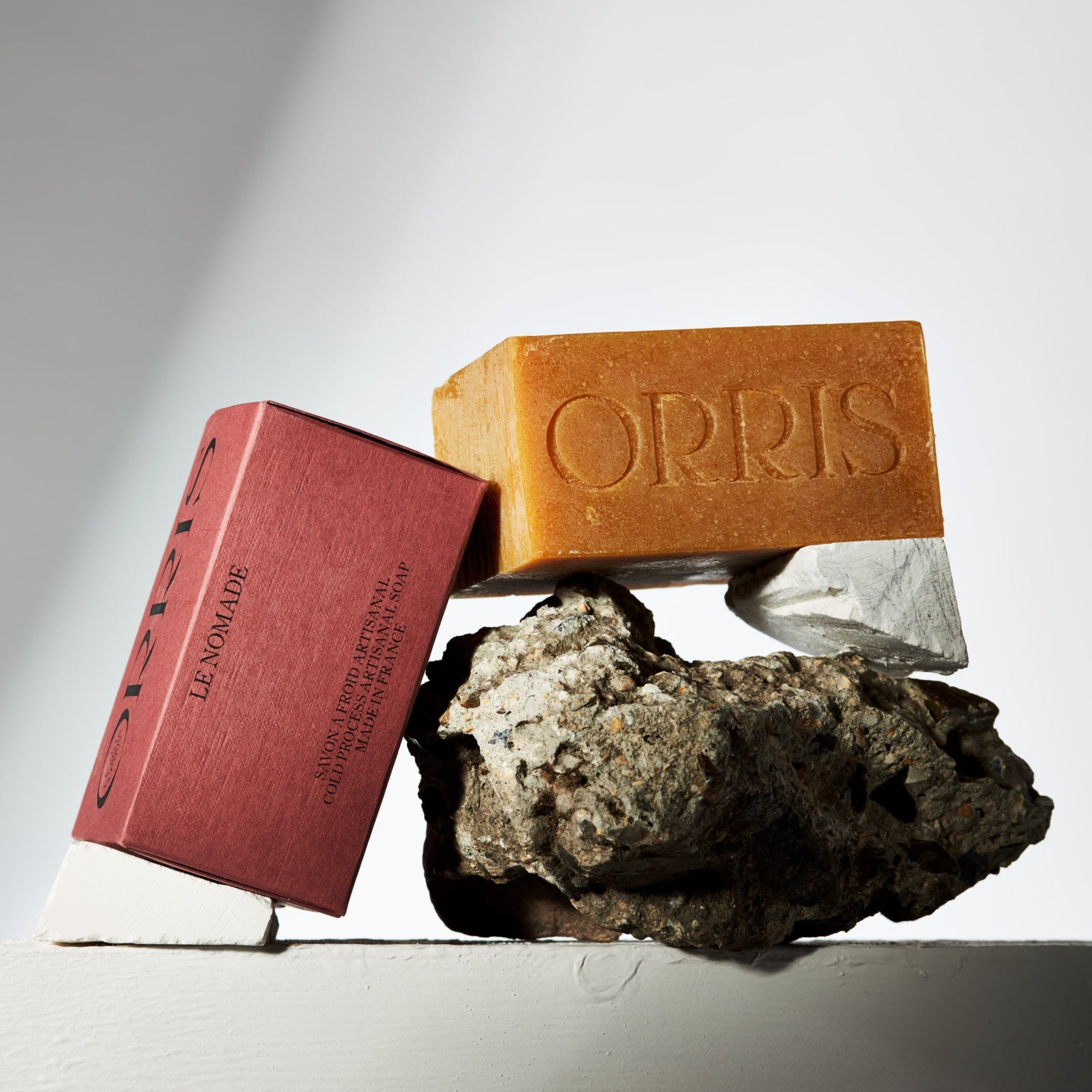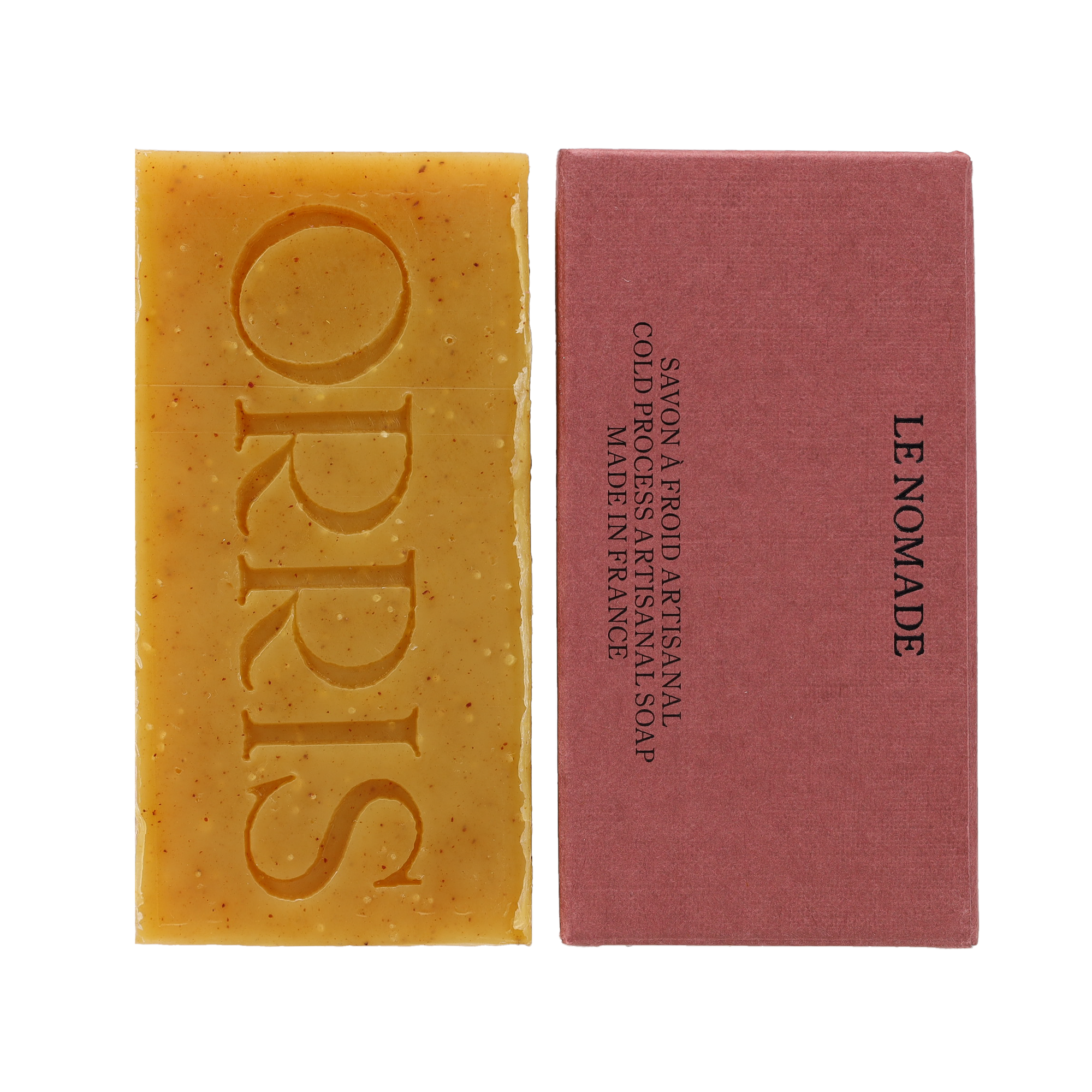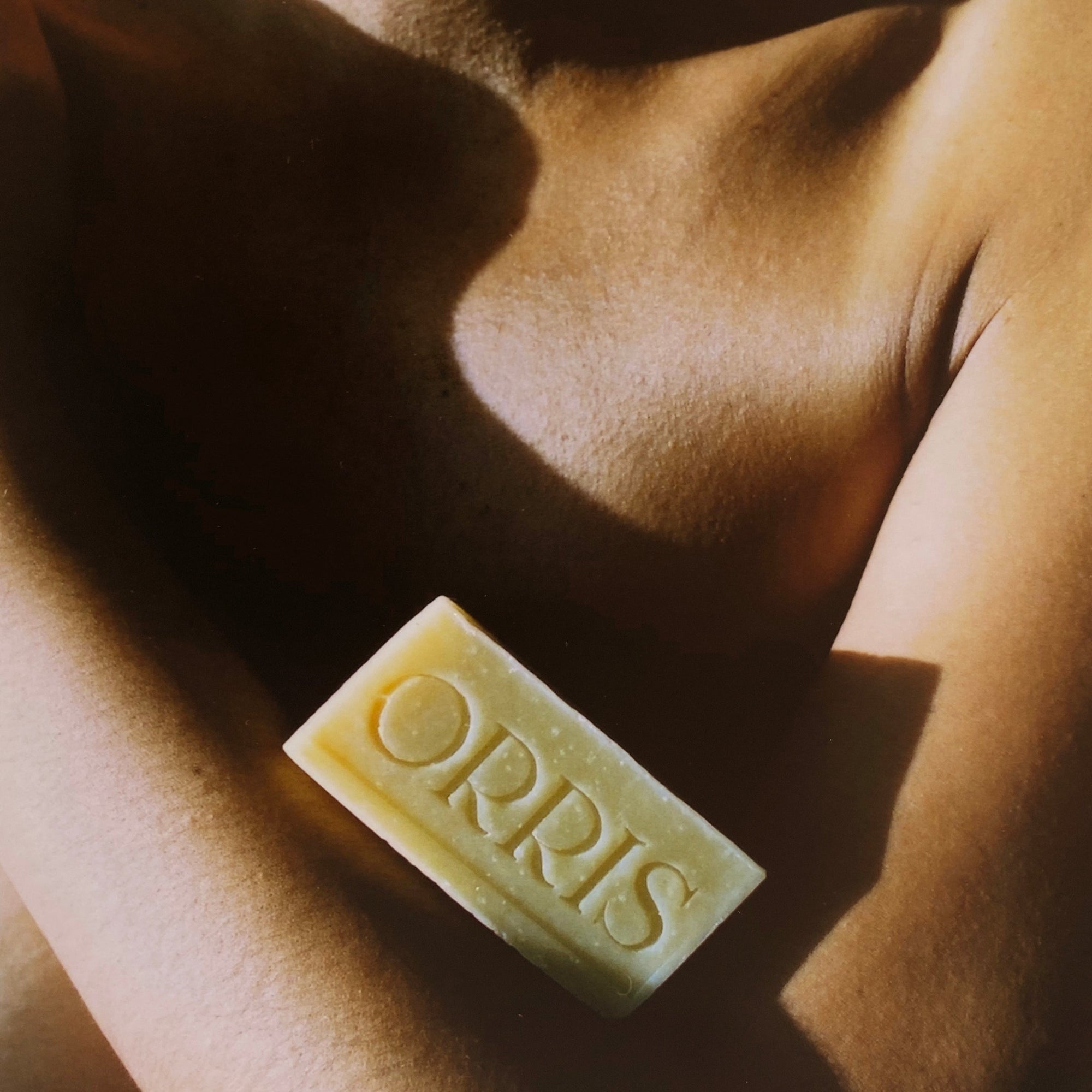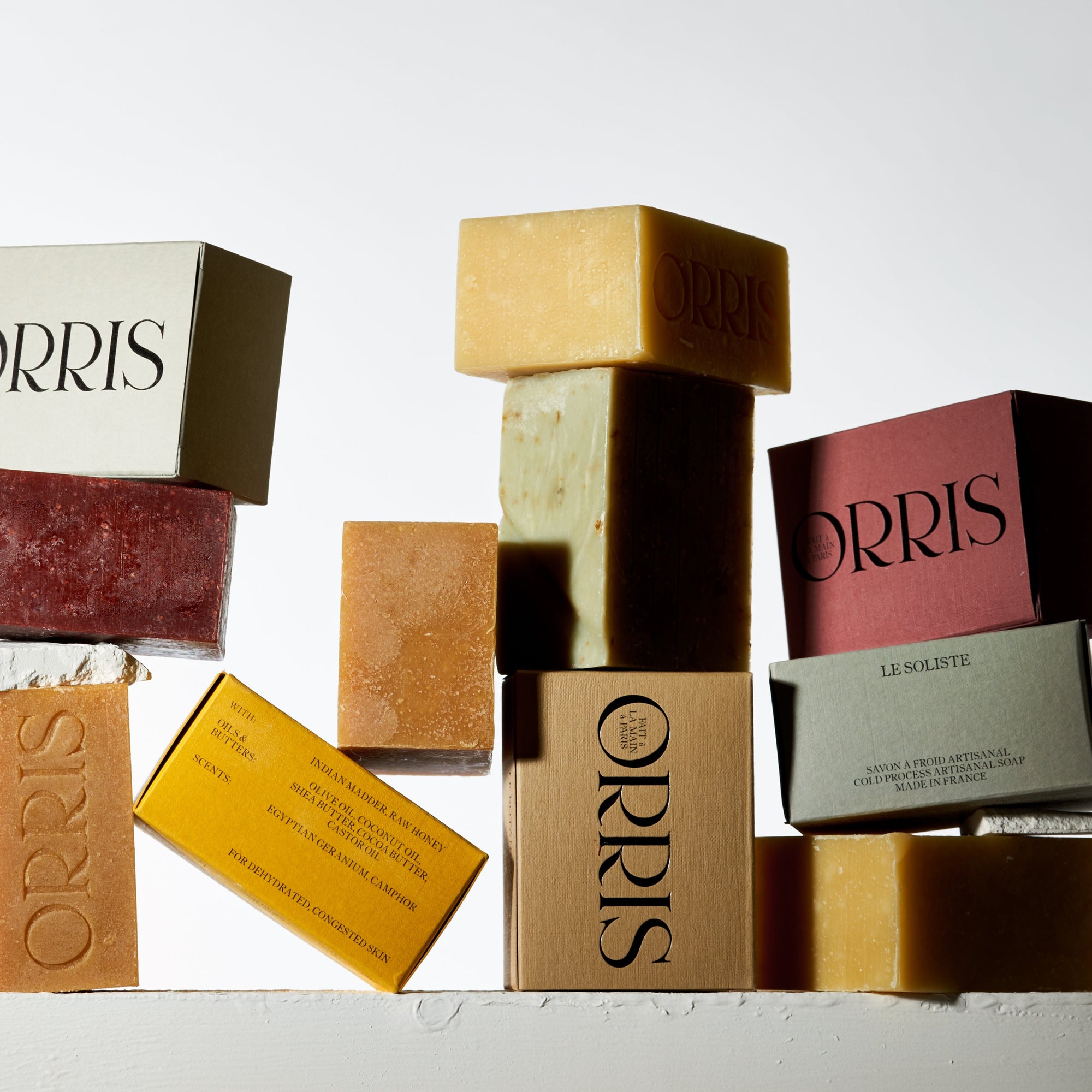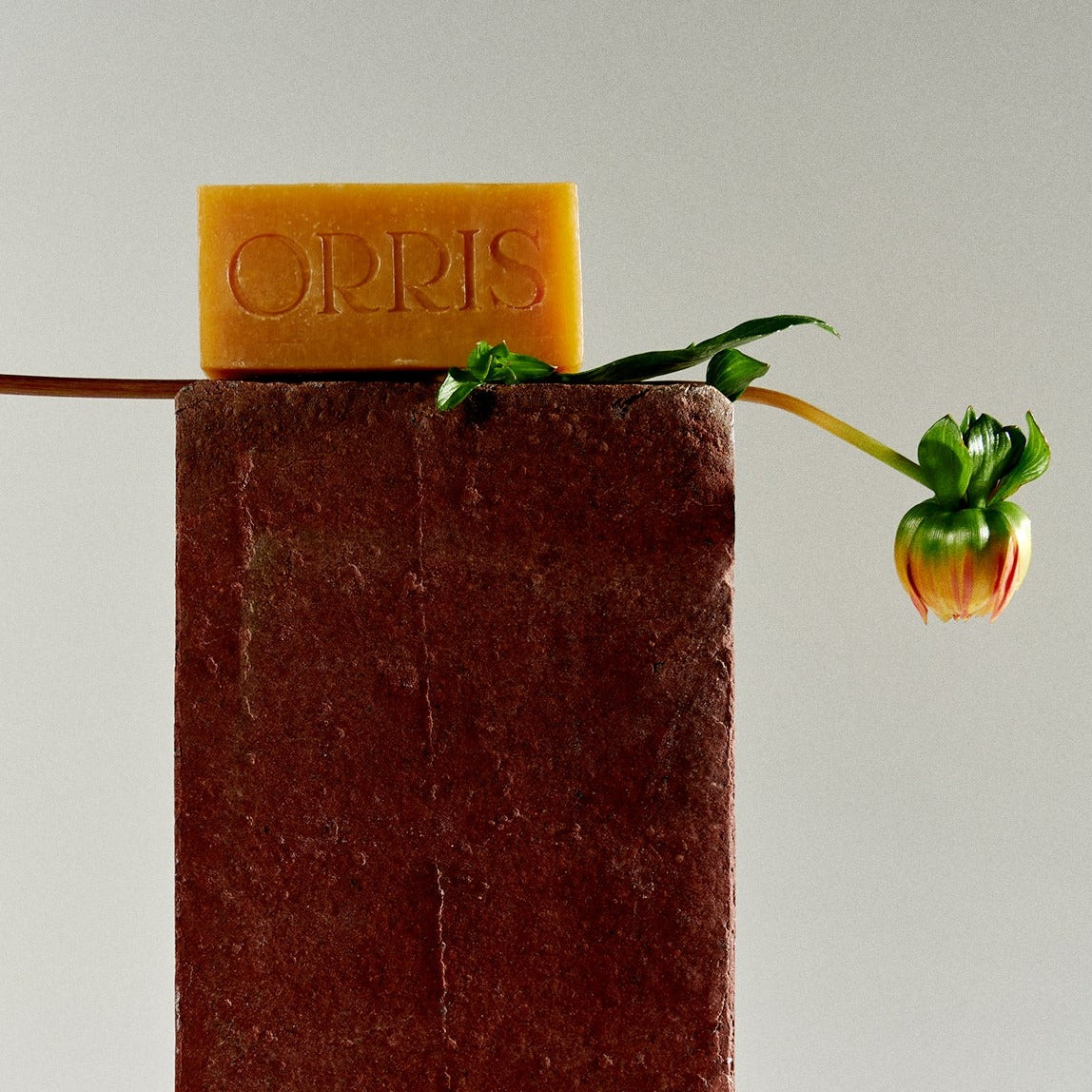 Le Nomade- Turmeric and sheep's milk
ORRIS
For​​ dull, dry skin. Anti-inflammatory Face + Body​ Cleansing Bar.
Turmeric, with its antioxidant and anti-inflammatory compounds, works to combat dry, dull and eczema / psoriasis prone skin while Sheep's Milk provides gentle hydration.

LE NOMADE artisanal botanical soap is an ode to ​hunter-gatherers​ as well as ​pastoral nomads​​ and travellers, such as the​ Berb​è​re peoples of North Africa, ​many of whom migrate by following the cyclical patterns of grazing livestock. The strong woody smells of Cedarwood and Cypress transport your senses to the desert landscapes of the Atlas Mountains.

Made in the South of France, our botanical cleansing bars are super-fatted to deposit nourishing plant lipids onto the surface of the skin. Our soaps are fabricated by hand using ancestral cold process methods and are cured for over 6 weeks to obtain the optimal gentle creamy lather.
Benefits: Nourishing and anti-inflammatory 
KEY INGREDIENTS: Turmeric, Sheep's Milk

SCENT: Atlas Cedarwood, French Cypress Essential Oils

OILS & BUTTERS: Cocoa Butter, Shea Butter, Olive Oil, Coconut Oil, Castor Oil
Size: 115g. Soap bars are hand-cut. Sizes/shapes may vary slightly.
About ORRIS
ORRIS was founded in Paris by Kenneth Koo and Lani Le Berre in 2020. All of our products are handcrafted using traditional cold process soapmaking methods in the South of France (Provence).

ORRIS represents a modern self-care ritual attuned to the senses. Combining French savoir-faire with traditional cold process soapmaking techniques, ORRIS artisanal soaps are handcrafted in France using the finest oils, butters, and botanicals.
Drawing from traditions such as Ayurveda, Japanese cleansing rituals, and herbal medicine, each of our four botanical cleansing bars embodies a distinct persona and offers skincare benefits through the unique therapeutic and sensuous qualities of their natural ingredients.