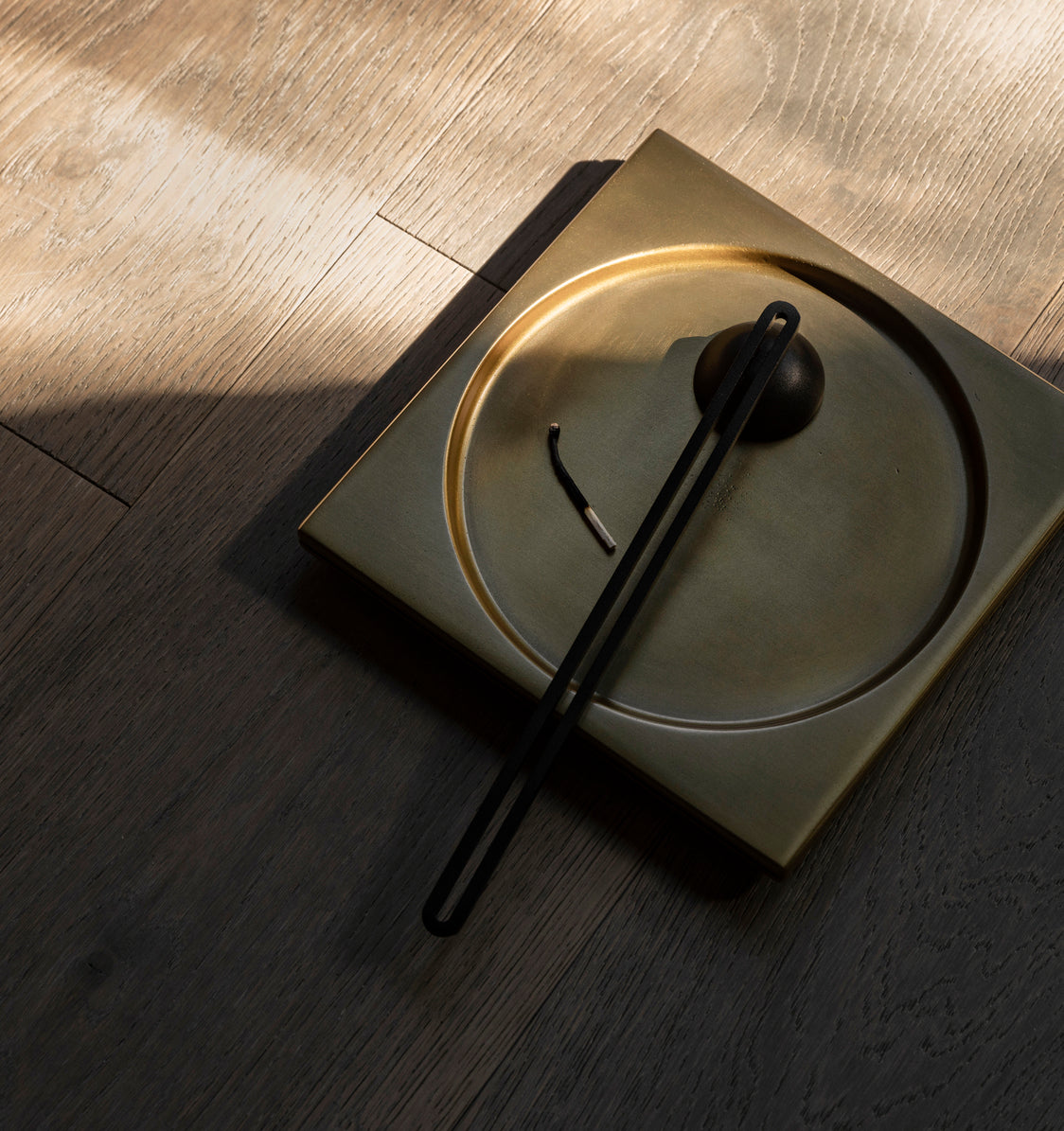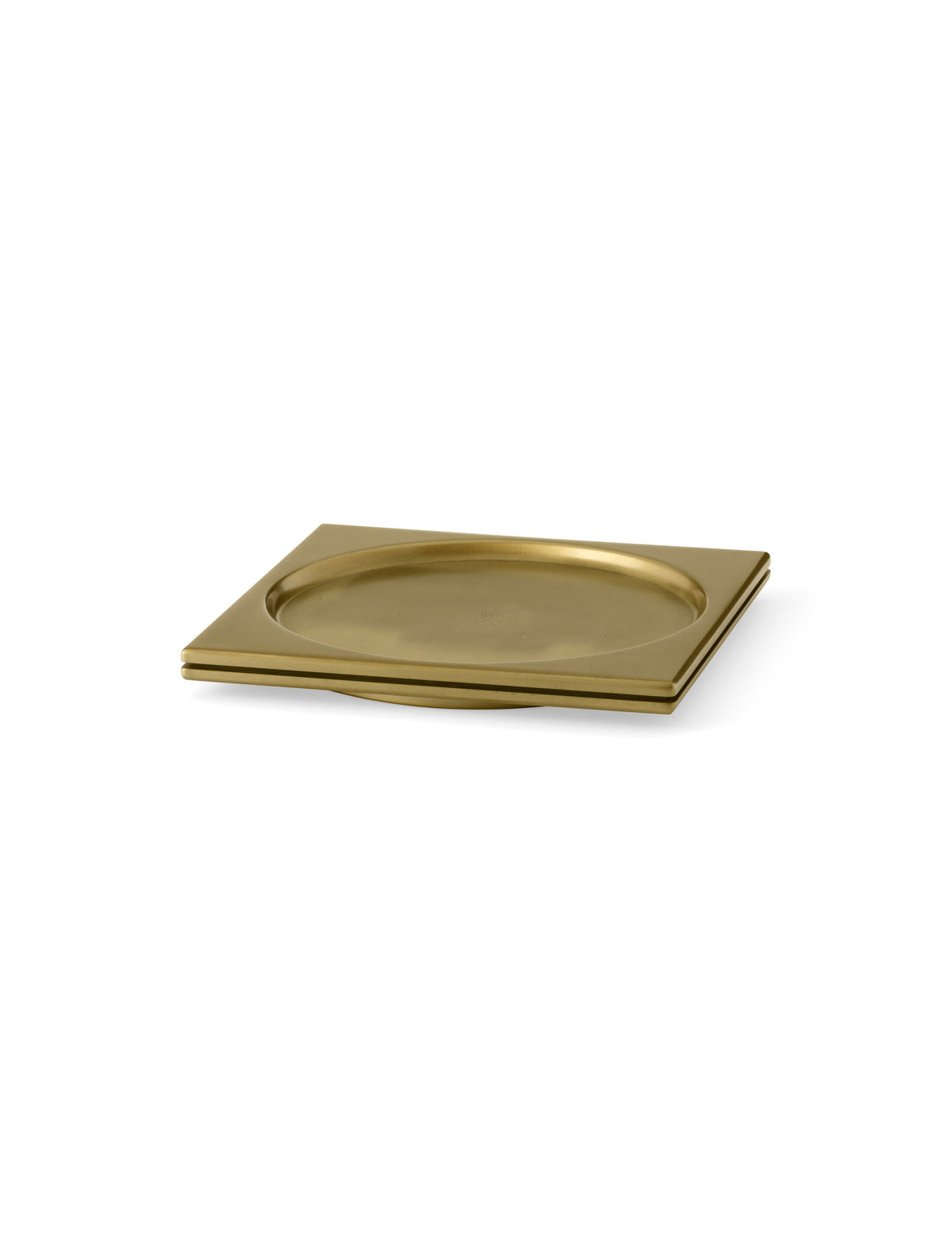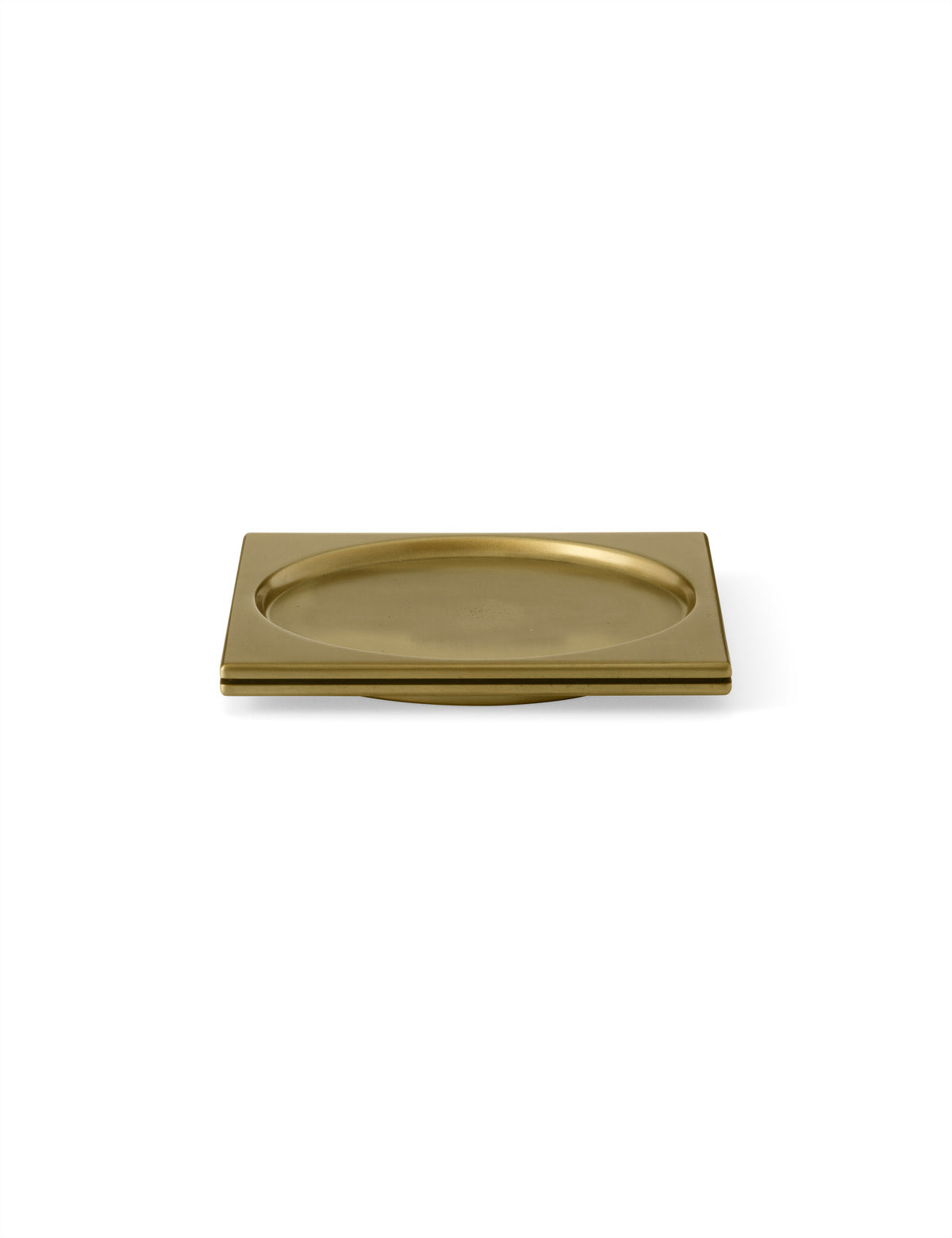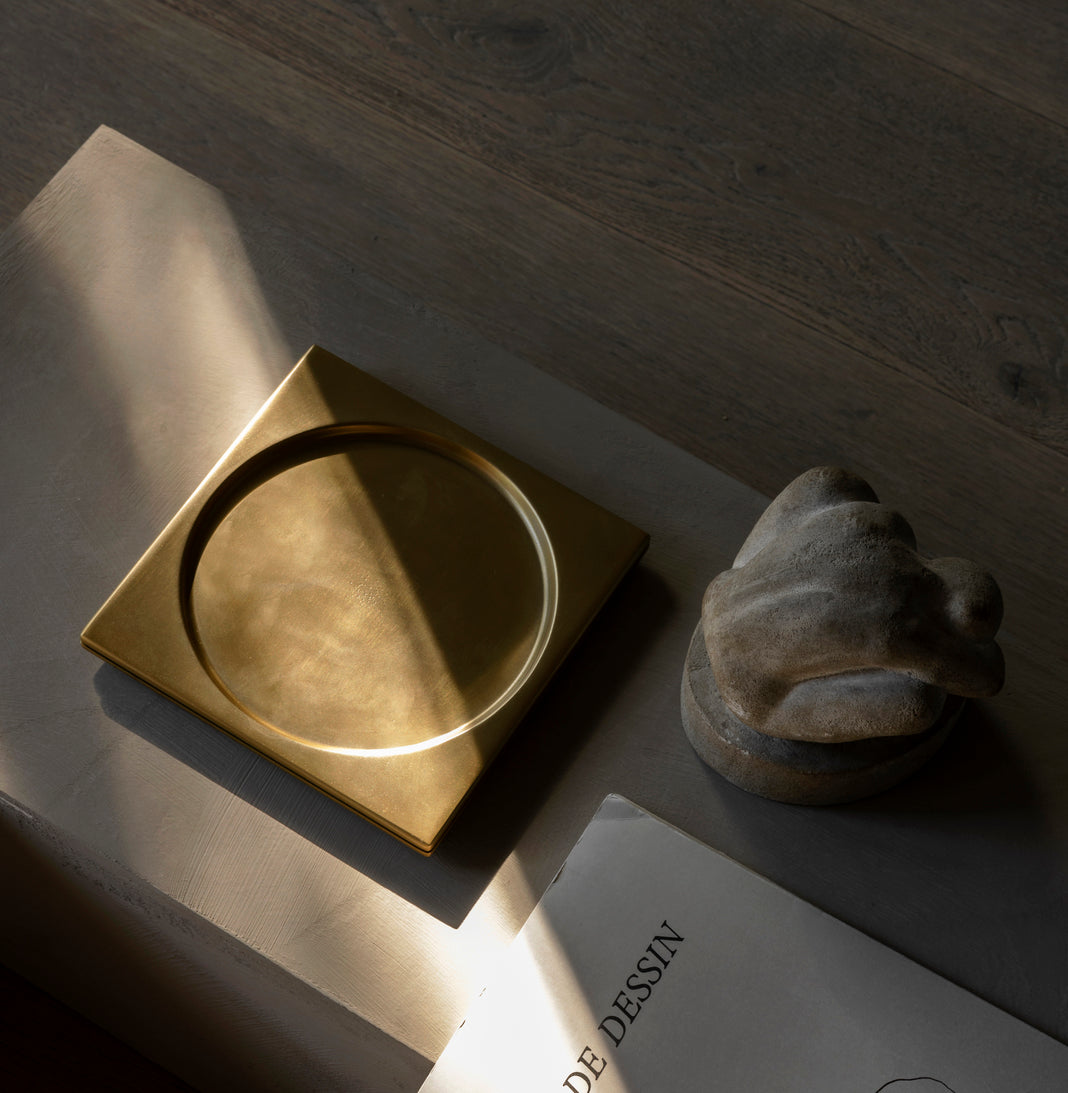 Divot Tray
Menu
A stylish statement piece on a benchtop, a coffee table or a dining table – for jewellery, incense, candles or more – the Divot Tray profiles serene, graphic shapes. Turning a humble material into a refined object with a timeless expression, the cast metal design has a beautiful brass finish.
Designed by: Colin King
Dimensions: H: 2 cm W: 18 cm Ø: 16 cm
Material: Brass
ABOUT MENU
Menu's philosophy is simple. We want to make the world better, less complicated, a little bit nicer to wake up to. Collaborating with super-talented designers, we make objects to be treasured now and forever. We work with some of the most exciting and driven creative individuals from the worlds of architecture and design to produce high quality design with a crisp Scandinavian look. At Menu we are obsessed with clever solutions for modern living. We want to make beautiful objects for everyday use, whether that's an indispensable item of kitchen equipment, a clever floating shelf, or a beautiful vase that adds the finishing touch to your living space. Wherever we can, we work locally with craftspeople around the world, preserving skills while creating the best modern design.