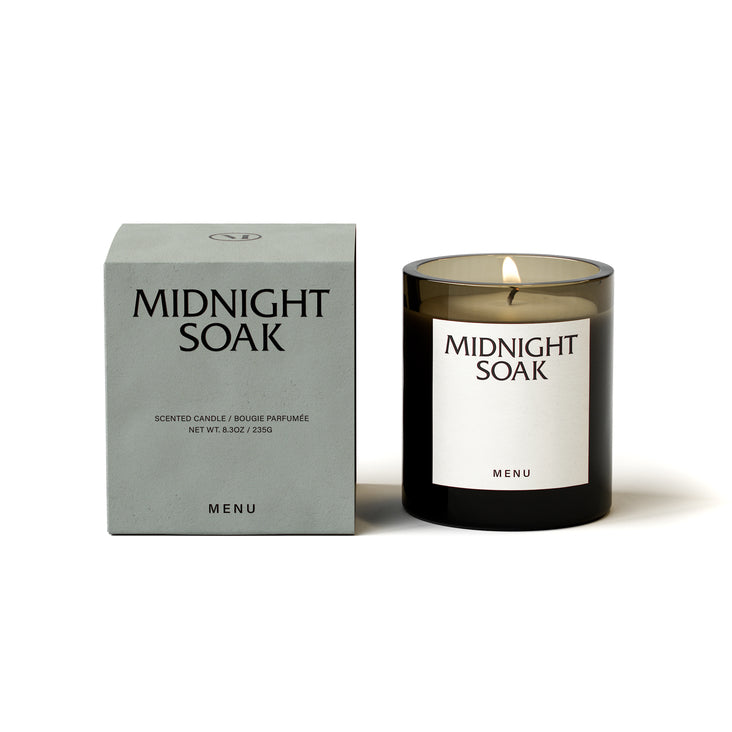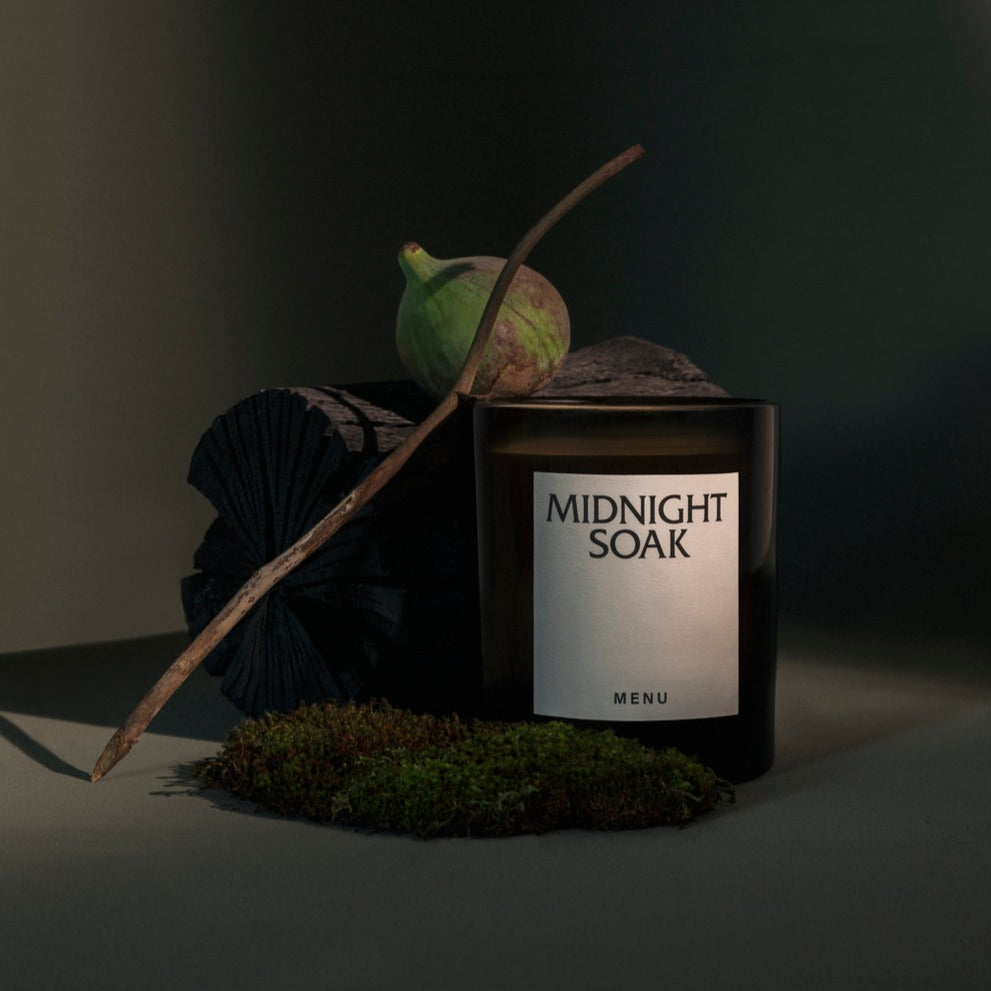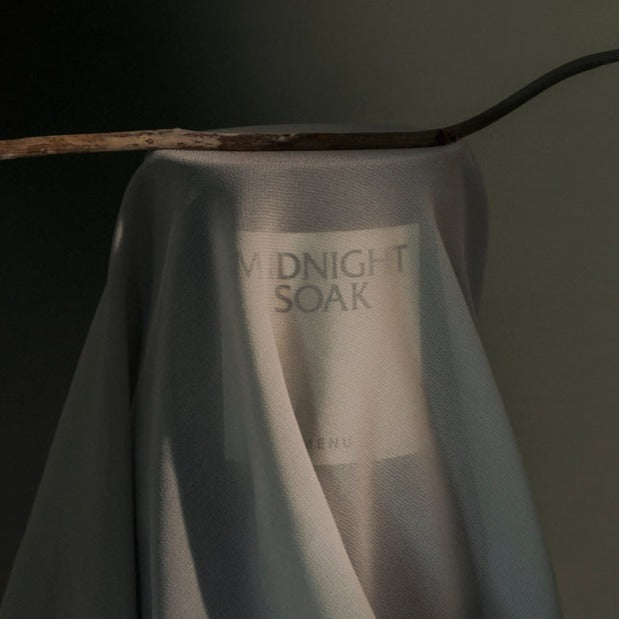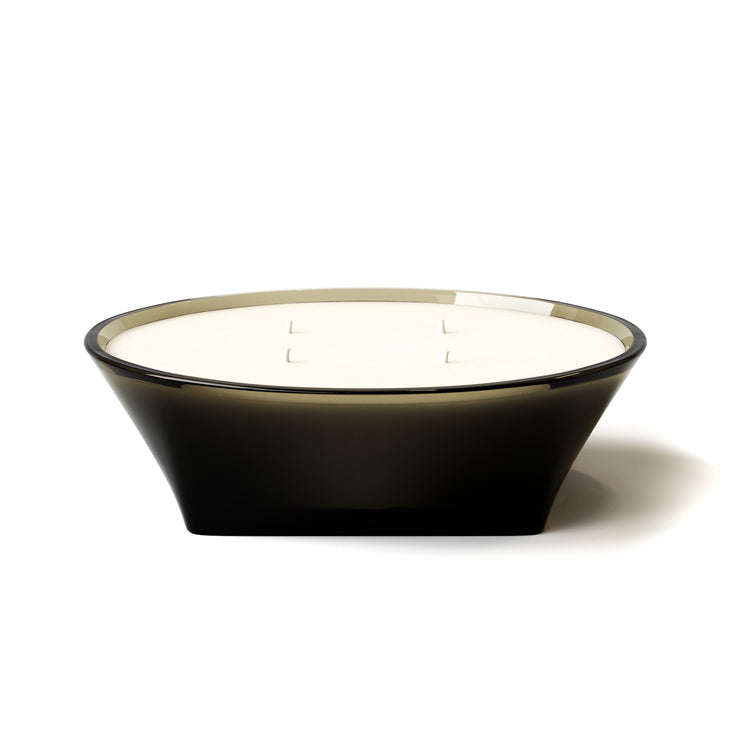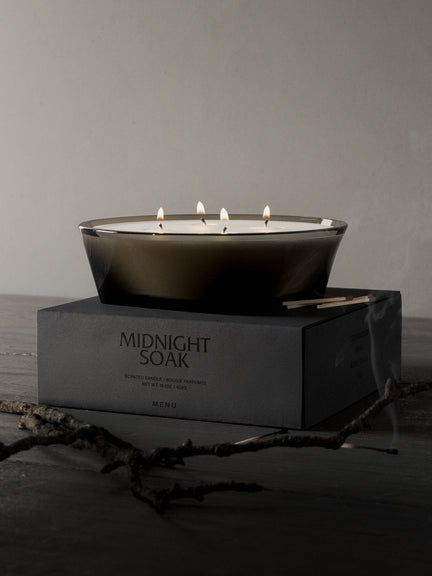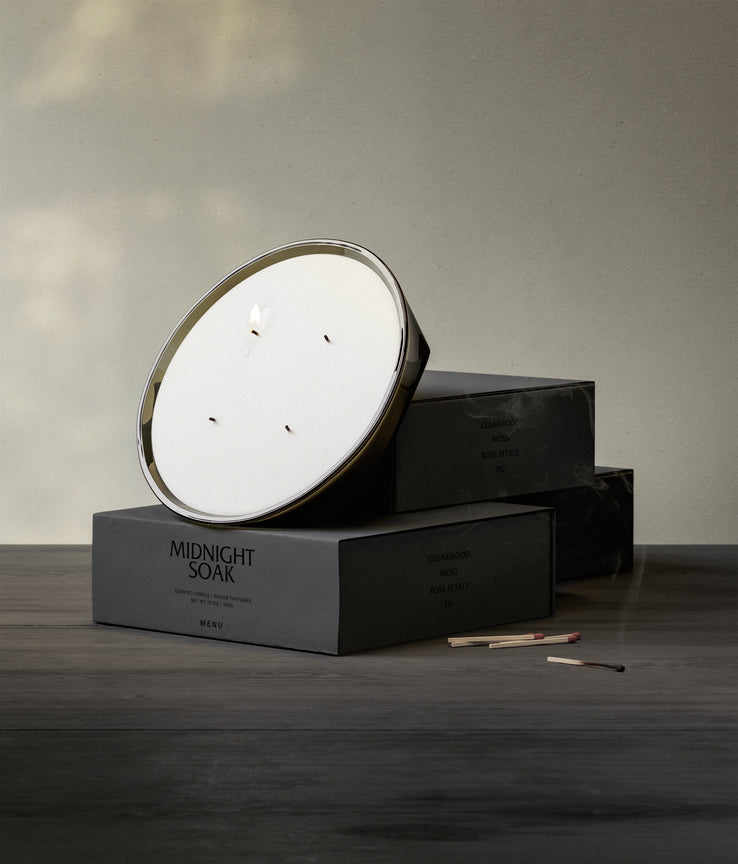 Midnight Soak Scented Candle
Menu
"When night falls, exhale deep, taking a moment to let go."

Bathe the senses in luxurious fig, herbaceous lavandin grosso and bitter orange – a deeply relaxing combination that elicits a state of calm. As all falls quiet, sink into a sensuous secondary layer of fresh rose petals, white musk and moss.
Each candle is responsibly made using natural essential oils and plant-based wax. Free from parabens and phthalates.
SIZES: 235g & 428g
MATERIALS: Soy blend wax, glass, cotton wick (4 x wick on 428g)

DIMENSIONS: 
235g: H: 10 cm Ø: 9 cm
428g: H: 5.5 cm Ø: 18 cm

Scent Notes:
Top notes - bitter orange, lavandin grosso, fig.
Middle notes - geranium, rose petals, hay.
Base notes - cedarwood, moss, white musk.
ABOUT MENU

Menu's philosophy is simple. We want to make the world better, less complicated, a little bit nicer to wake up to. Collaborating with super-talented designers, we make objects to be treasured now and forever. We work with some of the most exciting and driven creative individuals from the worlds of architecture and design to produce high quality design with a crisp Scandinavian look. At Menu we are obsessed with clever solutions for modern living. We want to make beautiful objects for everyday use, whether that's an indispensable item of kitchen equipment, a clever floating shelf, or a beautiful vase that adds the finishing touch to your living space.
Wherever we can, we work locally with craftspeople around the world, preserving skills while creating the best modern design.