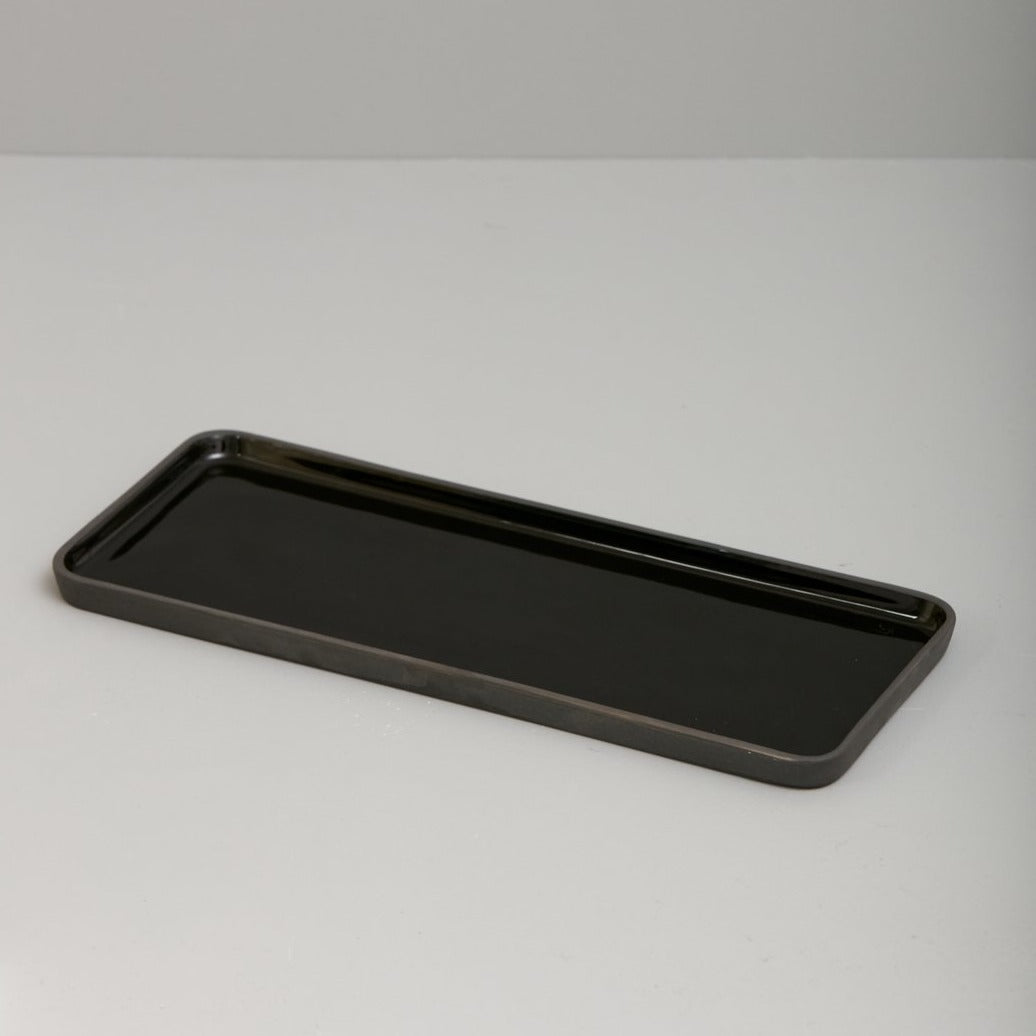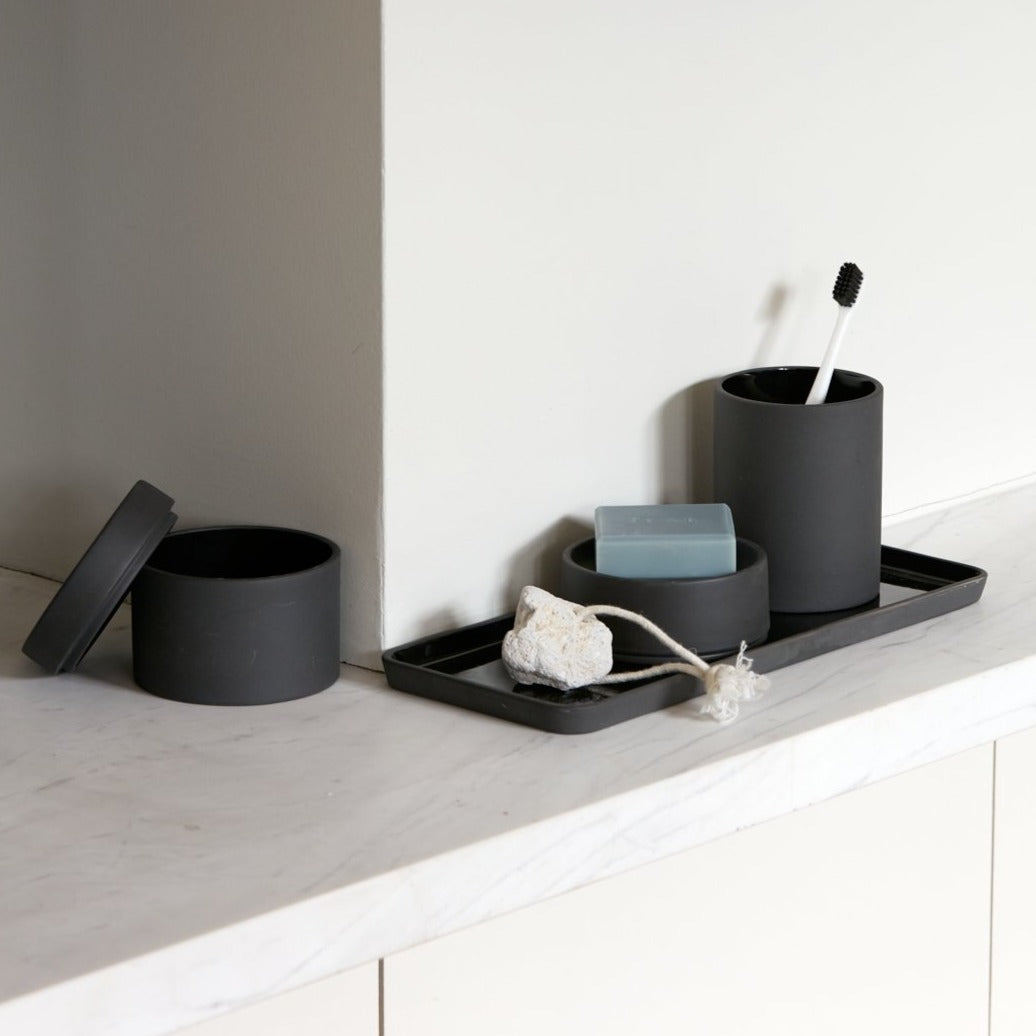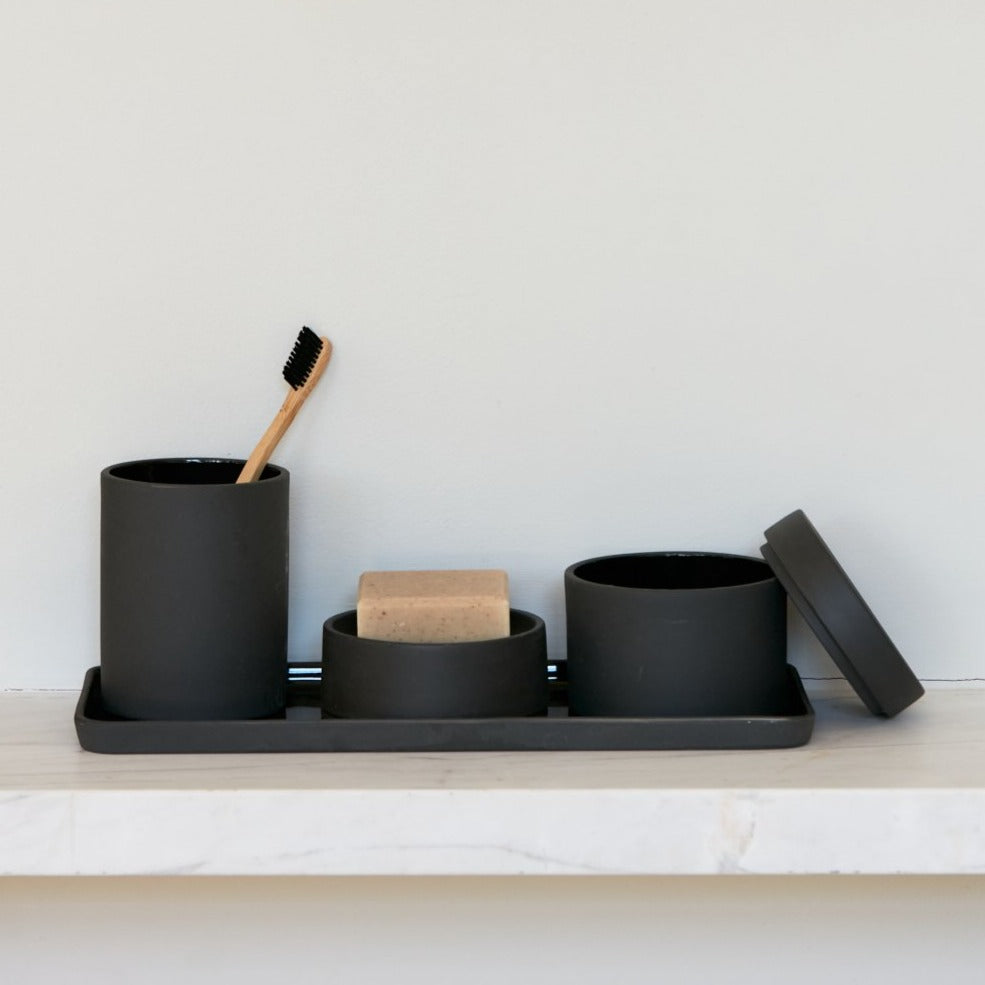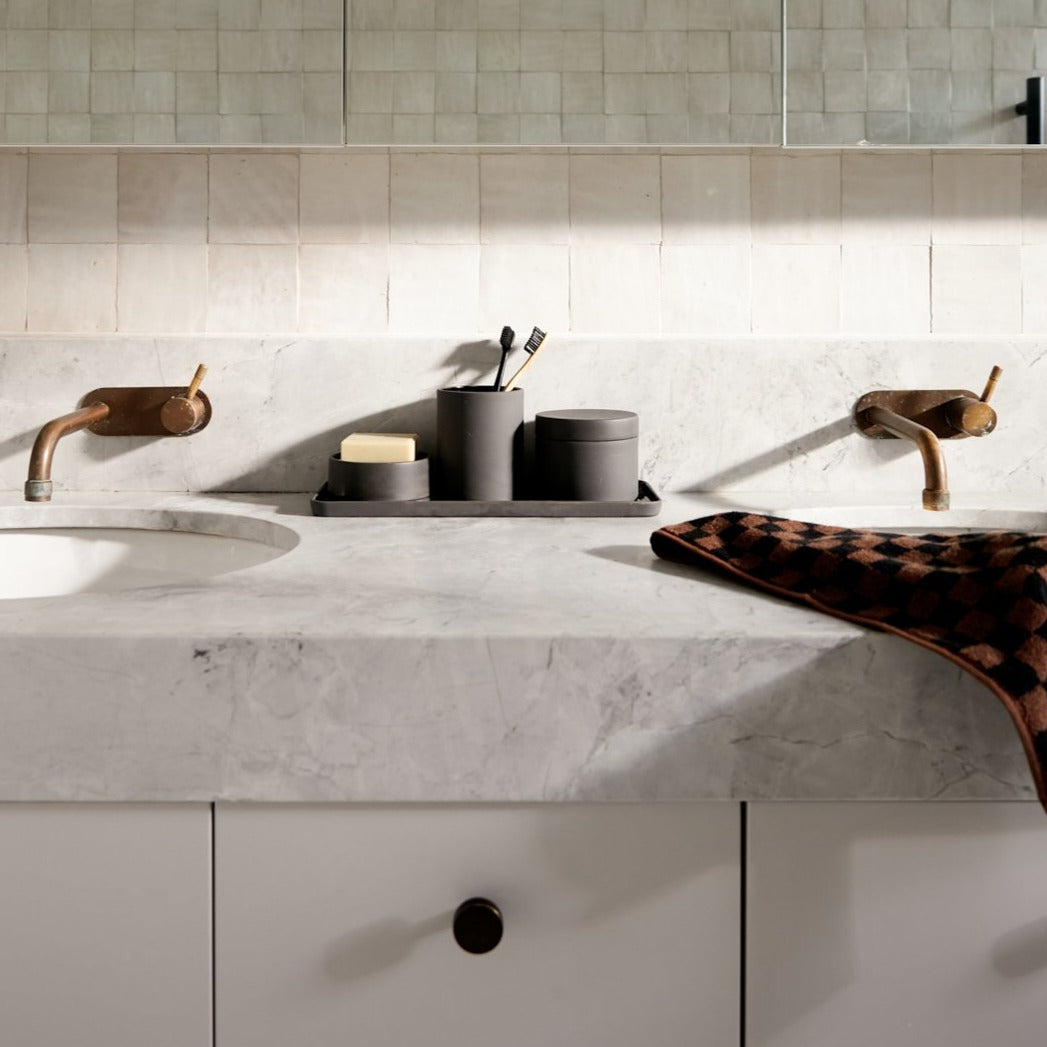 Sabbia Tray- Black
Esko
The Sabbia tray is part of a bathroom set designed exclusively for Oliver Thom by ESKO. 
This versatile tray is an elegant addition to any bathroom and is equally useful in the kitchen. 

Sabbia (Italian for sand) is characterised by clean lines, organic texture and minimal obstruction leading to a bathroom set that will fit into any and every bathroom scheme. 
Material: Made from high-quality stoneware with a matte exterior and contrasting gloss interior for a natural and textural feel. 
Dimensions: 32cm L x 13cm W x 1.5cm H      
Colour: Black
Cleaning: Dishwasher safe
About Esko
ESKO offers homewares that are minimal and exceptionally crafted. Fine edges, earthy, organic palettes and simple elegance bring beauty and calm to any space. The brand is guided by a desire to enrich everyday living, to bring a sense of calm and warmth through the use of natural materials and colours.