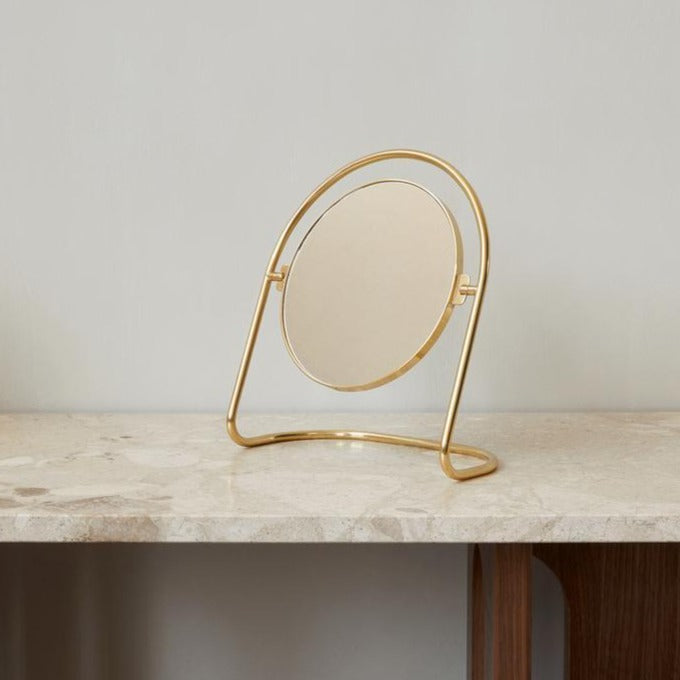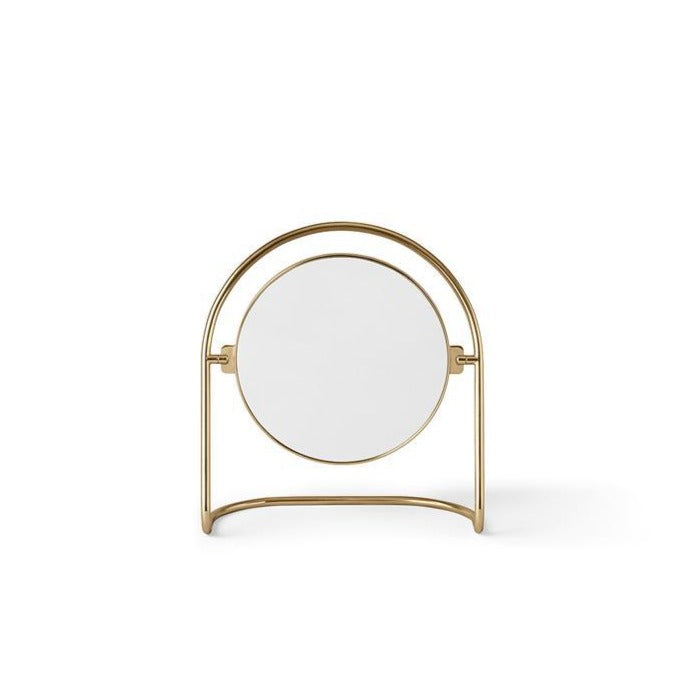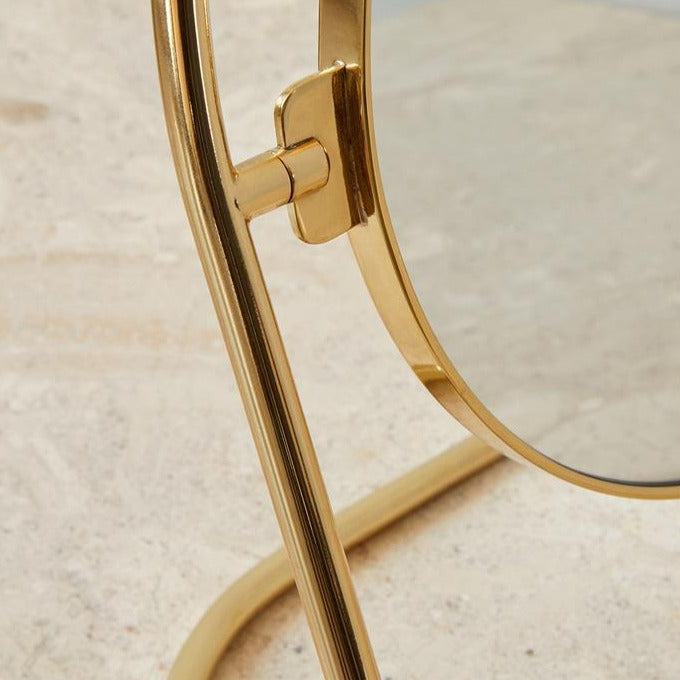 Nimbus Table Mirror- Polished Brass
Menu
Designed for MENU by Krøyer-Sætter-Lassen, the Nimbus Table Mirror in polished or bronzed brass updates the classic looking glass to modern sensibilities. More than just a mirror, the gently curved halo-like stand brings elegance and visual intrigue to spaces, making it as beautiful to look at as it is to look into.
Designed by: Krøyer-Sætter-Lassen
Colour: Polished brass
Dimensions: H: 25,7 cm, W: 23,8 cm, D: 12 cm
Material: Solid Brass, Glass Mirror (un-leaded)
Features: 3x Magnification one side, normal mirror on other
ABOUT MENU
Menu's philosophy is simple. We want to make the world better, less complicated, a little bit nicer to wake up to. Collaborating with super-talented designers, we make objects to be treasured now and forever. We work with some of the most exciting and driven creative individuals from the worlds of architecture and design to produce high quality design with a crisp Scandinavian look. At Menu we are obsessed with clever solutions for modern living. We want to make beautiful objects for everyday use, whether that's an indispensable item of kitchen equipment, a clever floating shelf, or a beautiful vase that adds the finishing touch to your living space.
Wherever we can, we work locally with craftspeople around the world, preserving 
skills while creating the best modern design.