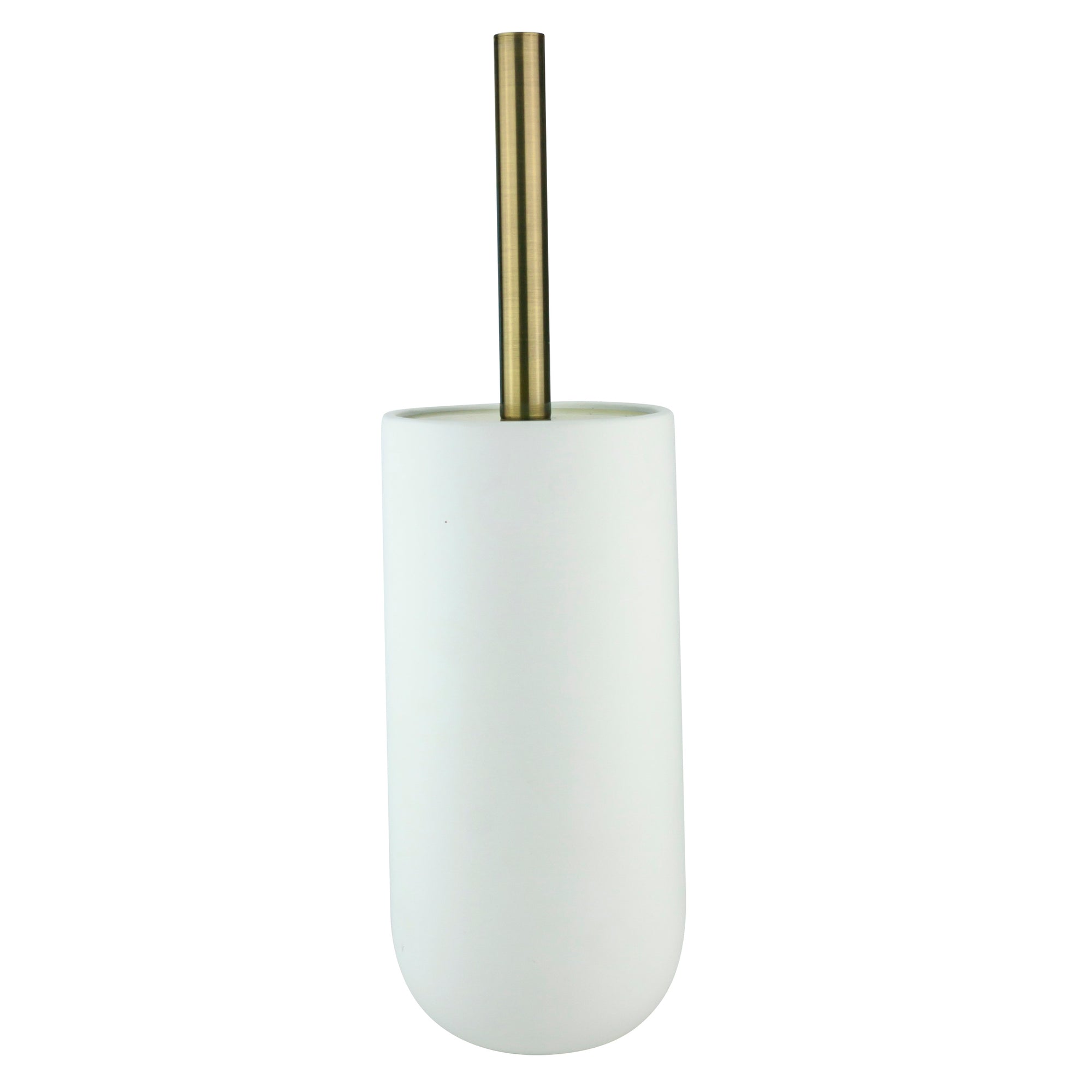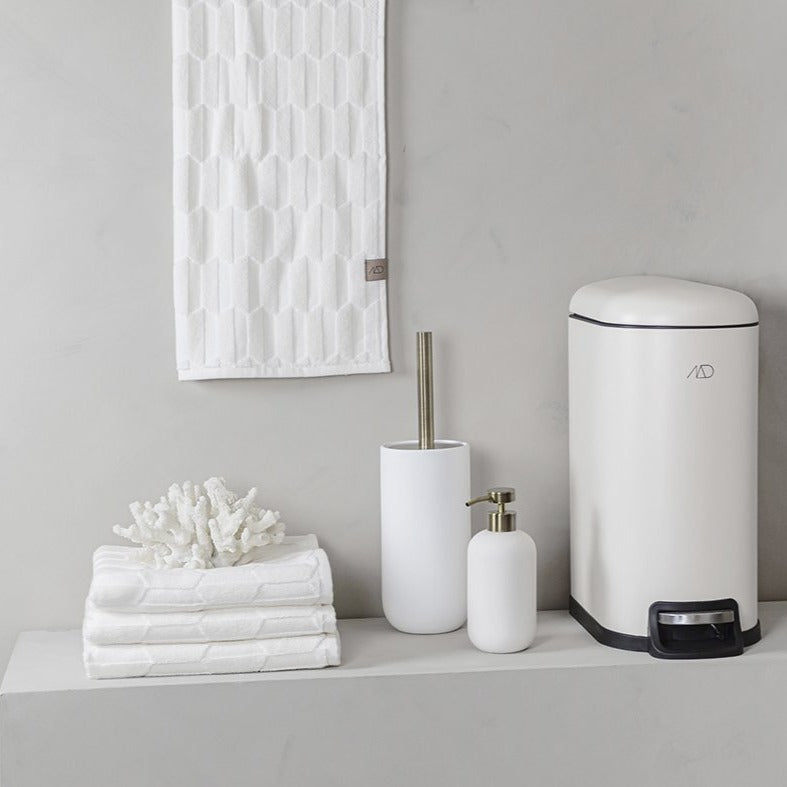 LOTUS Toilet Brush- White
Mette Ditmer
The bathroom series LOTUS has soft and organic forms, that create a strong contrast to the sterile white color. LOTUS is made of ceramics coated with a matte rubber finish. This gives the surface of the toilet brush holder a sleek and exclusive look. 
Dimensions: H 21cm x D 10cm
Material: Ceramic with rubber finish, brass metal, nylon
ABOUT METTE DITMER
Based in Denmark, Mette Ditmer has designed and sold home accessories under own name since 1995.
Mette Ditmer stands for the straight, simple, and honest design – the Scandinavian notion of design: "keep it simple".
Her design style is graphic, colourful and always has a twist.
Mette Ditmer finds great beauty in clean cut, straight lines. In her designs, she prefers to let the material and small details emerge, together forming the expression of the product.
From the first line on the paper to the finished product, many hours are spent on the details – which means that every concept is consistent in its expression and form.
"Design is like real life: it is the small things, the details, which make the difference".