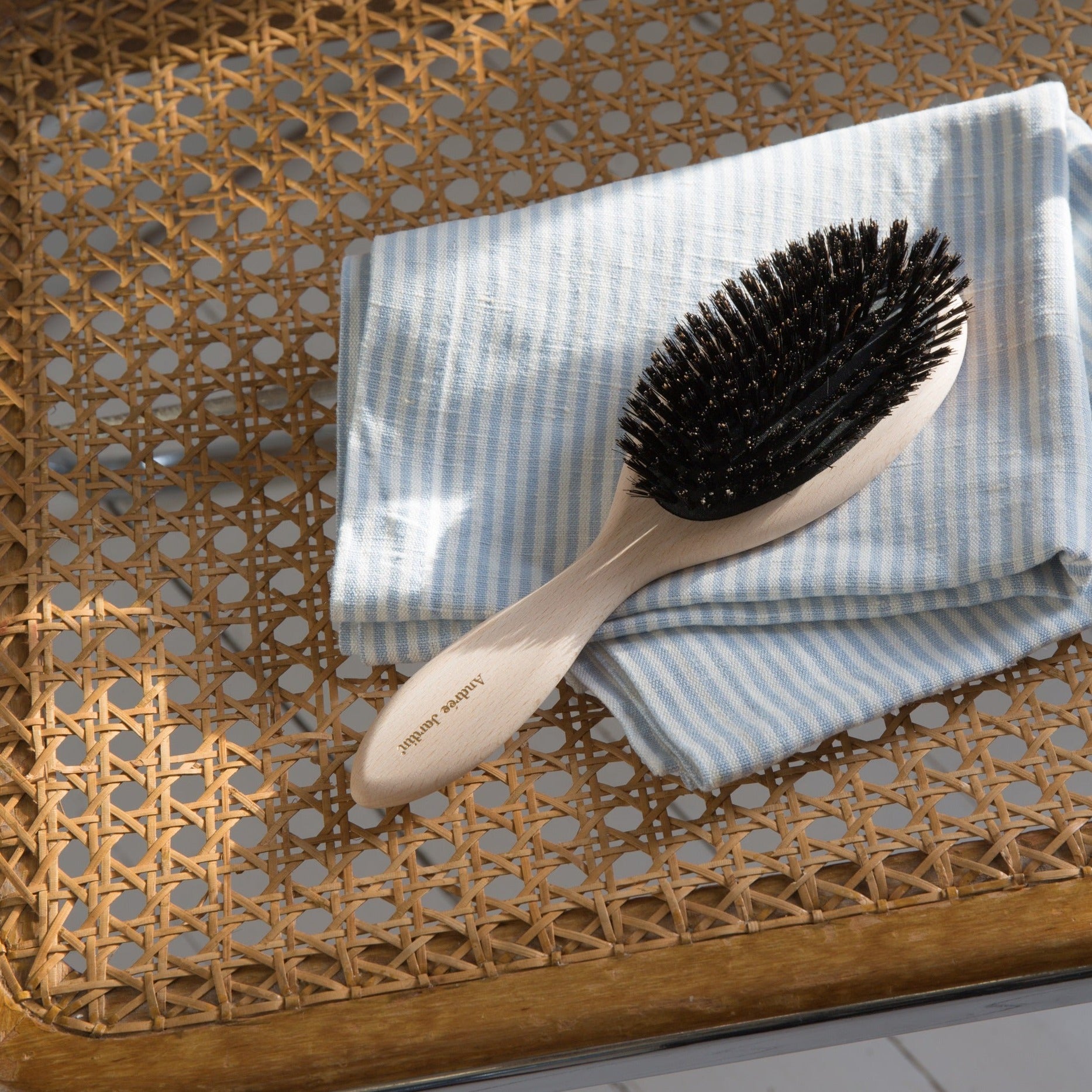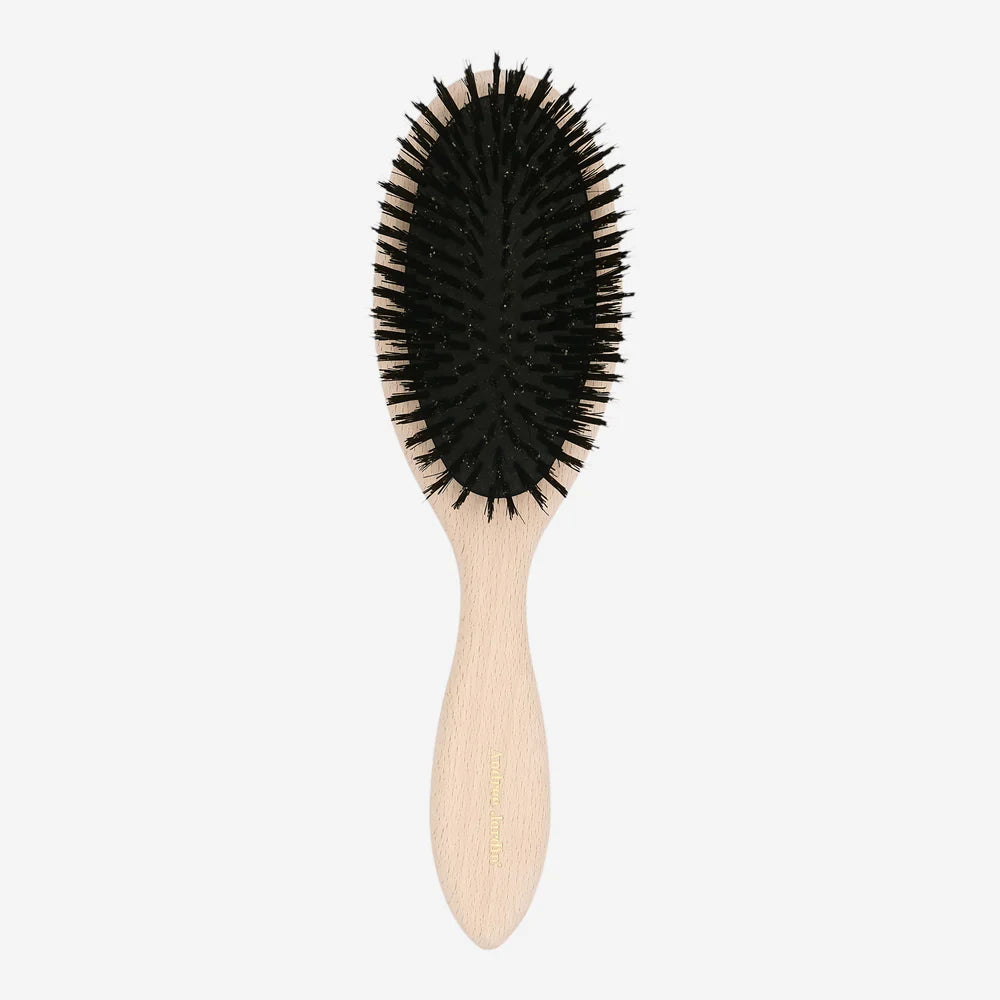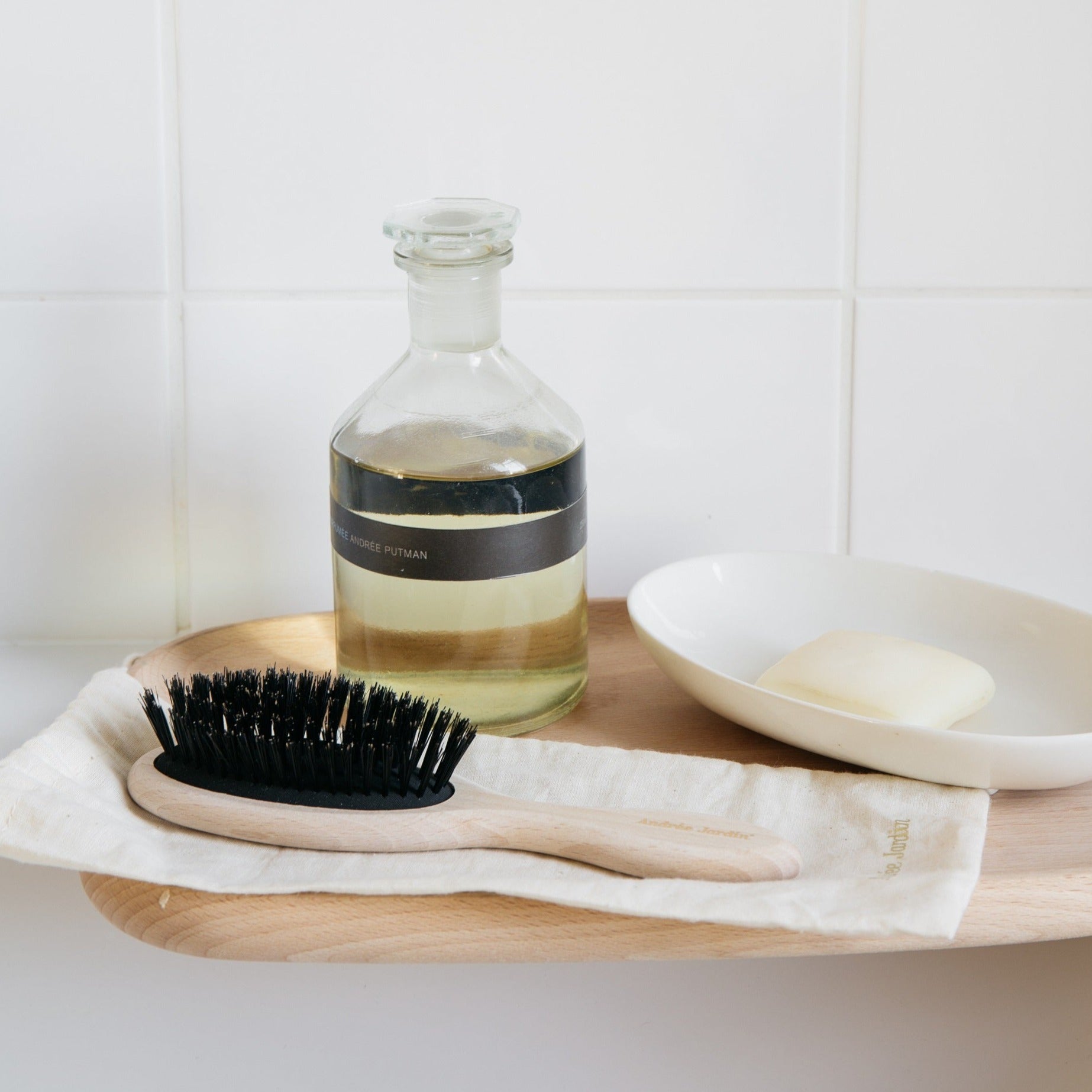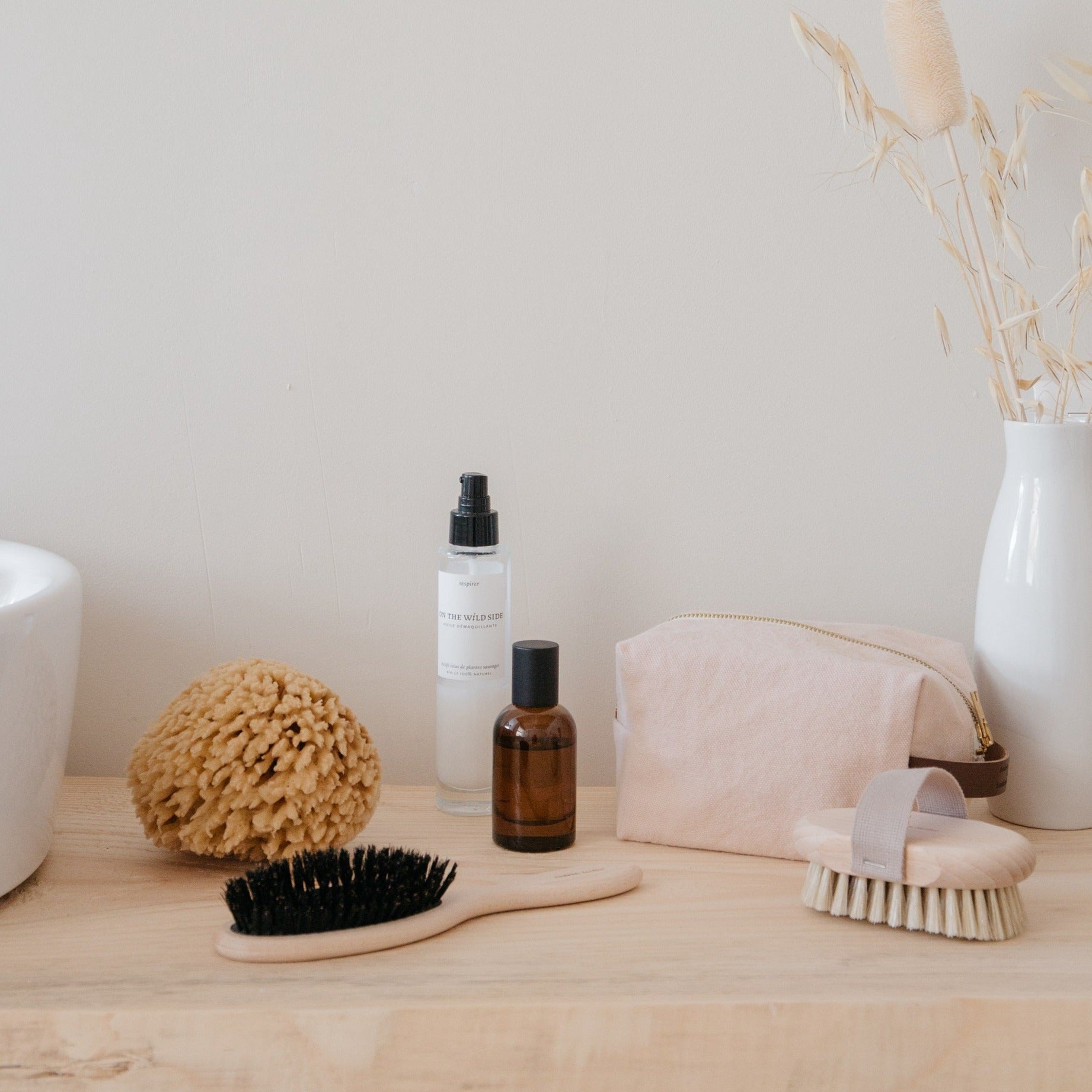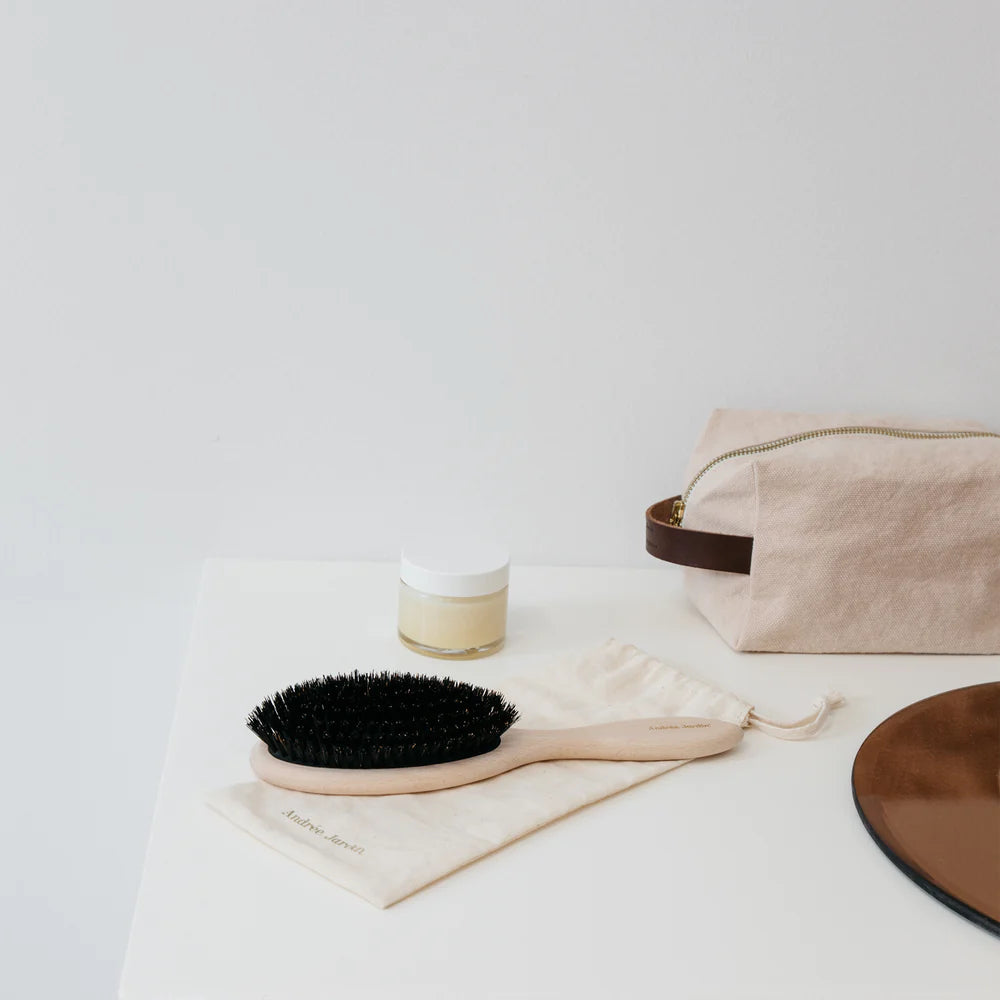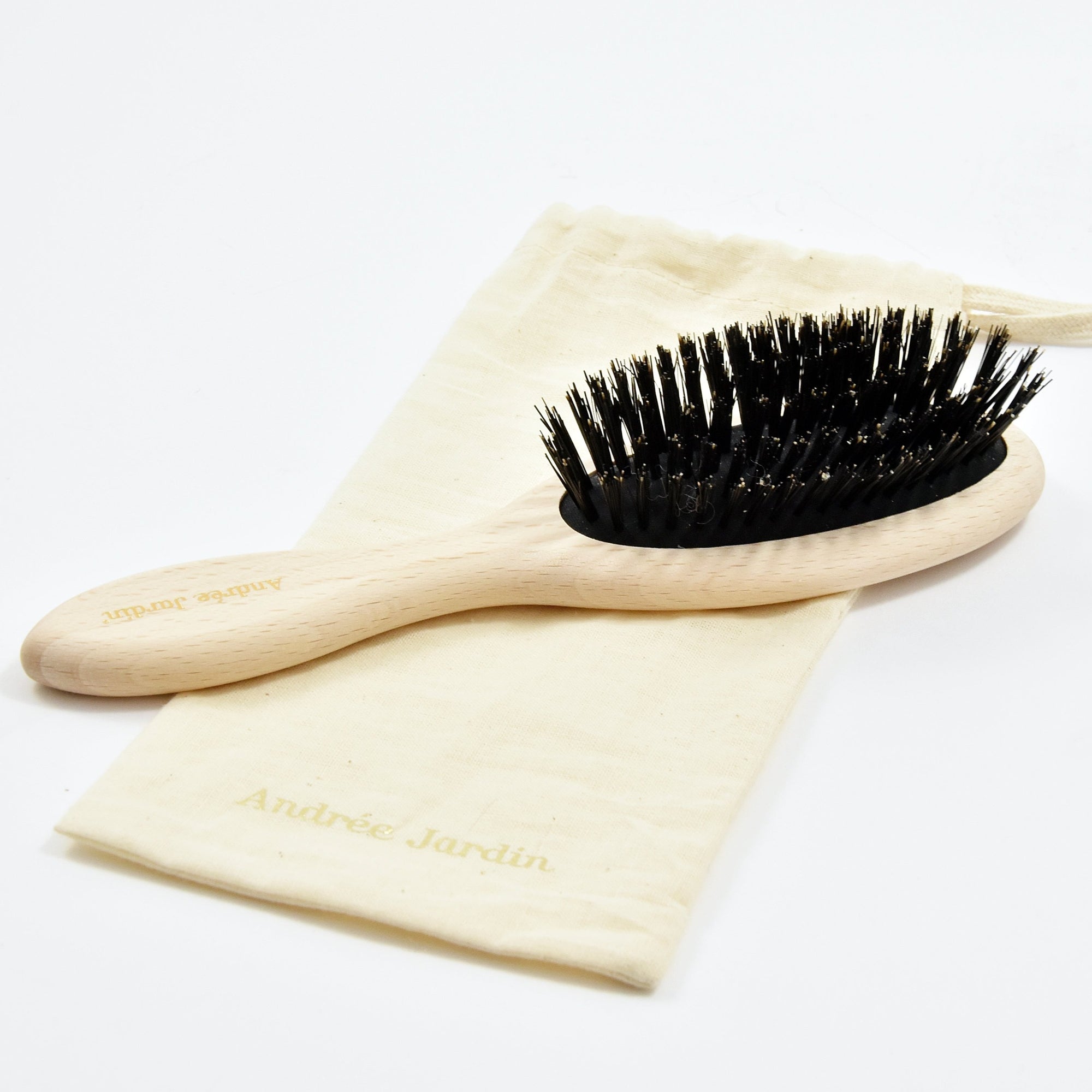 Boar Bristle Hair Brush
Andrée Jardin
This traditional hair brush is made from beech wood & boar bristle. Minimizing static, the boar bristles help give your hair a beautiful shine.

This hair brush will make a wonderful gift for those who love to keep their hair looking happy and healthy.

With beechwood ethically sourced from sustainably managed forests, this brush is a great alternative to plastic hair care products.

Available in small and regular size. 
Designed & manufactured in: France
Material: Frame made of raw beech wood from French sustainably managed forests, Natural rubber membrane, 100% sustainably sourced boar bristles, Cotton bag
Dimensions: Regular: 21cm x 7cm x 5cm, Small: 18cm x 5cm x 4cm
Maintenance: Remove hair from your brush regularly with a comb or by hand. Clean your brush with warm soapy water, then rinse it.
ABOUT ANDRÉE JARDIN
Andrée Jardin is an artisanal brushmaker established in the Nantes region in France since 1947. Our desire is to share with as many people as possible home accessories that are respectful of our environment, beautiful, functional and that translate a French art of living.
The selection of natural raw materials and the craftsmanship required to make Andrée Jardin brushes are based on the experience of several generations and result in an exclusive quality. Our desire is to promote objects made of natural materials, far from the all-plastic mass production.