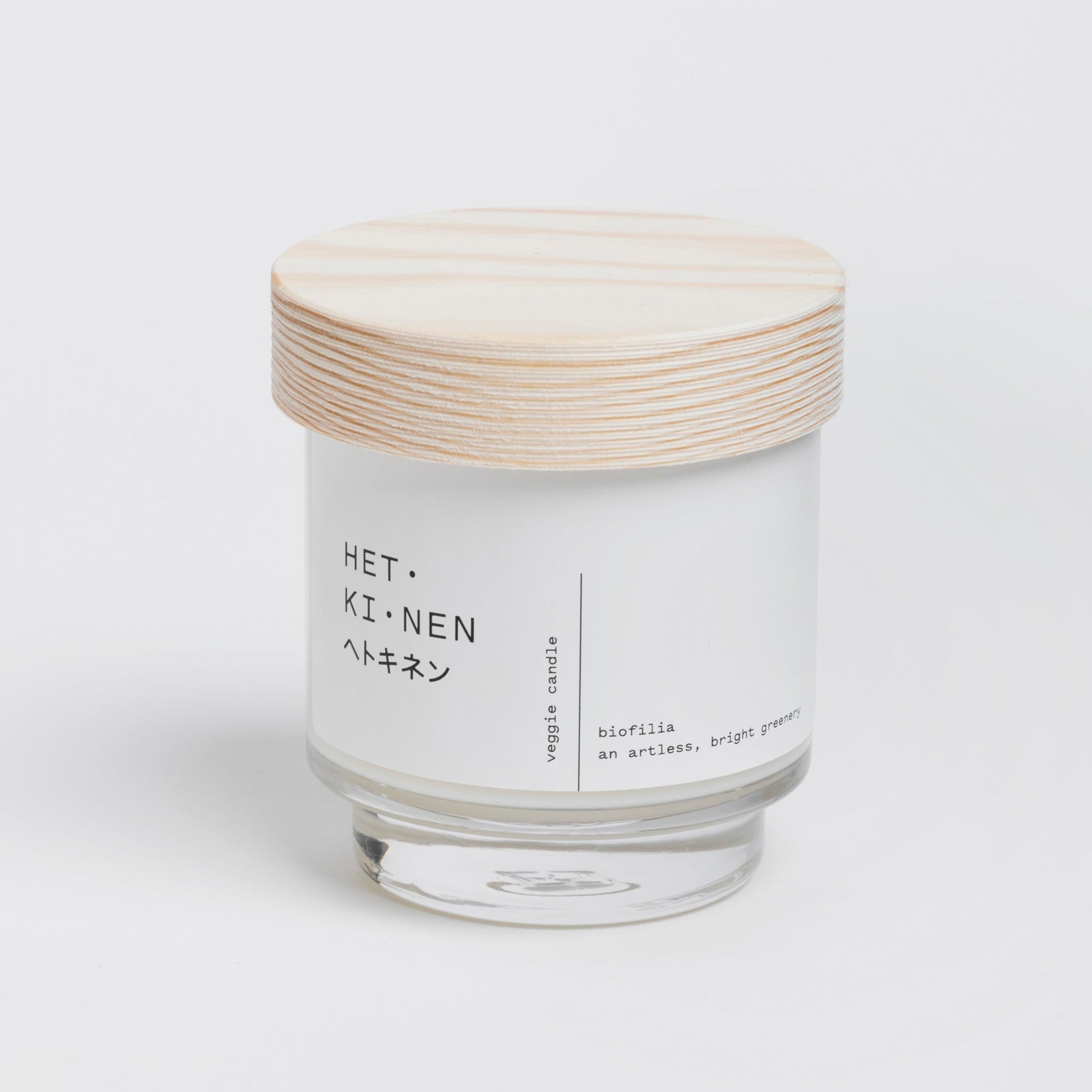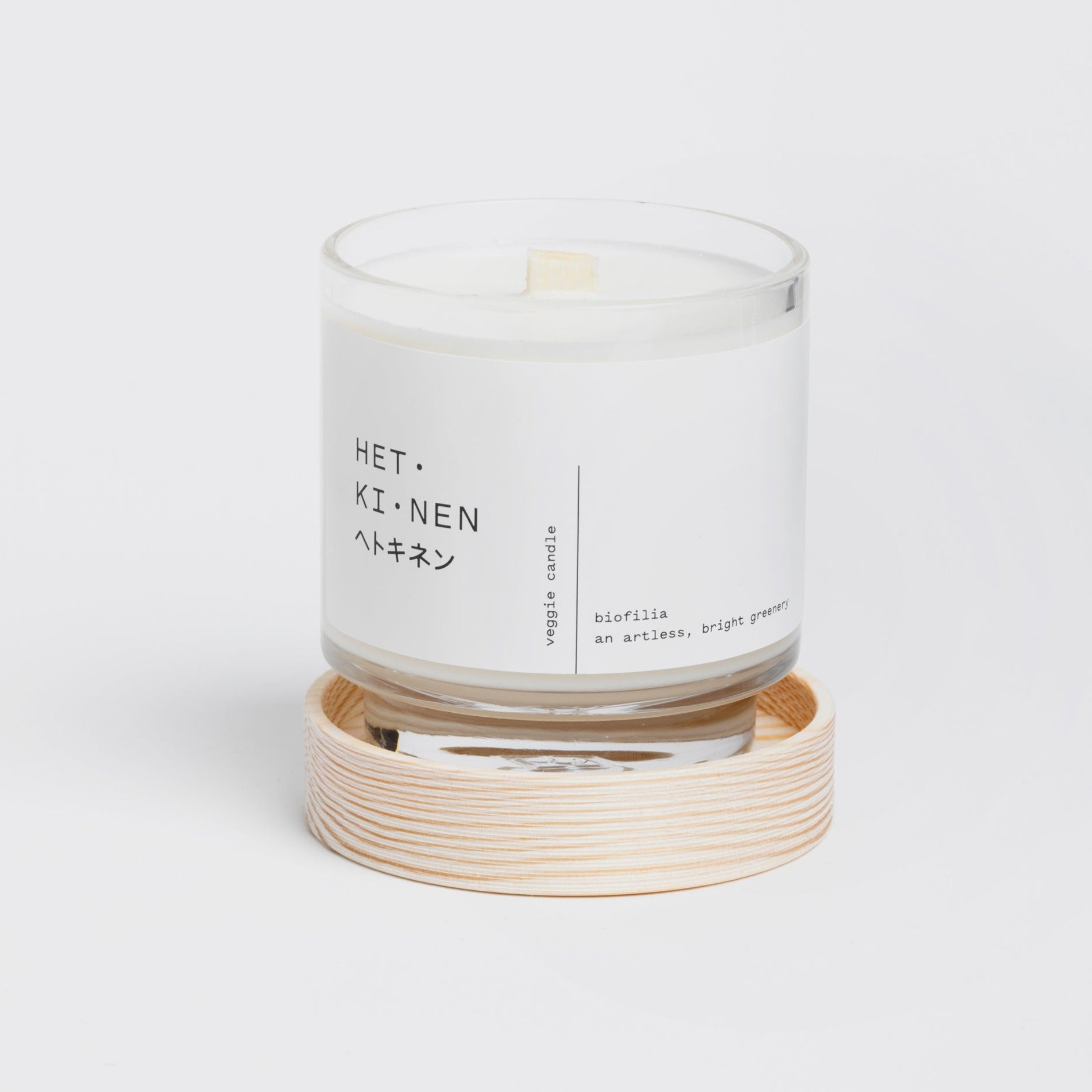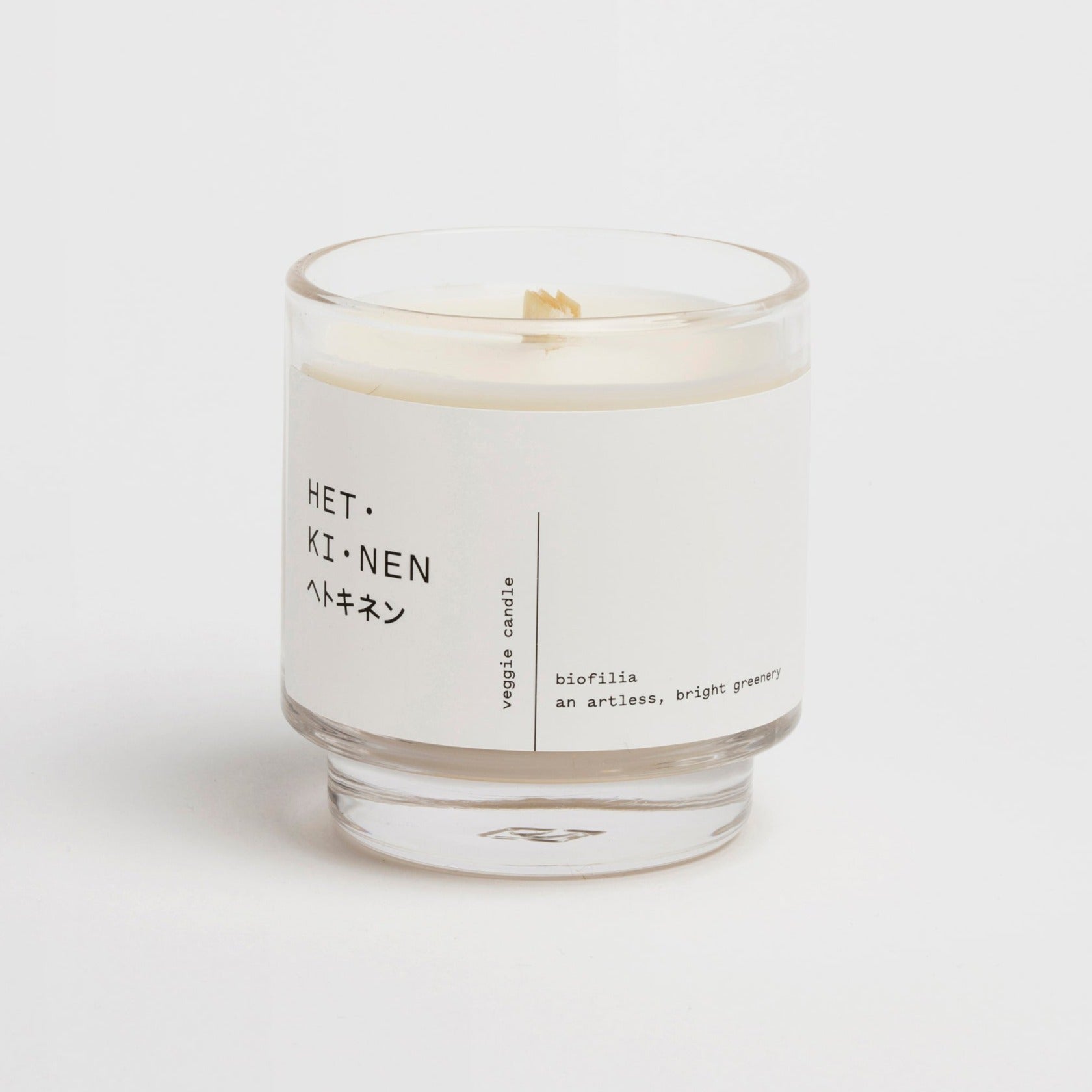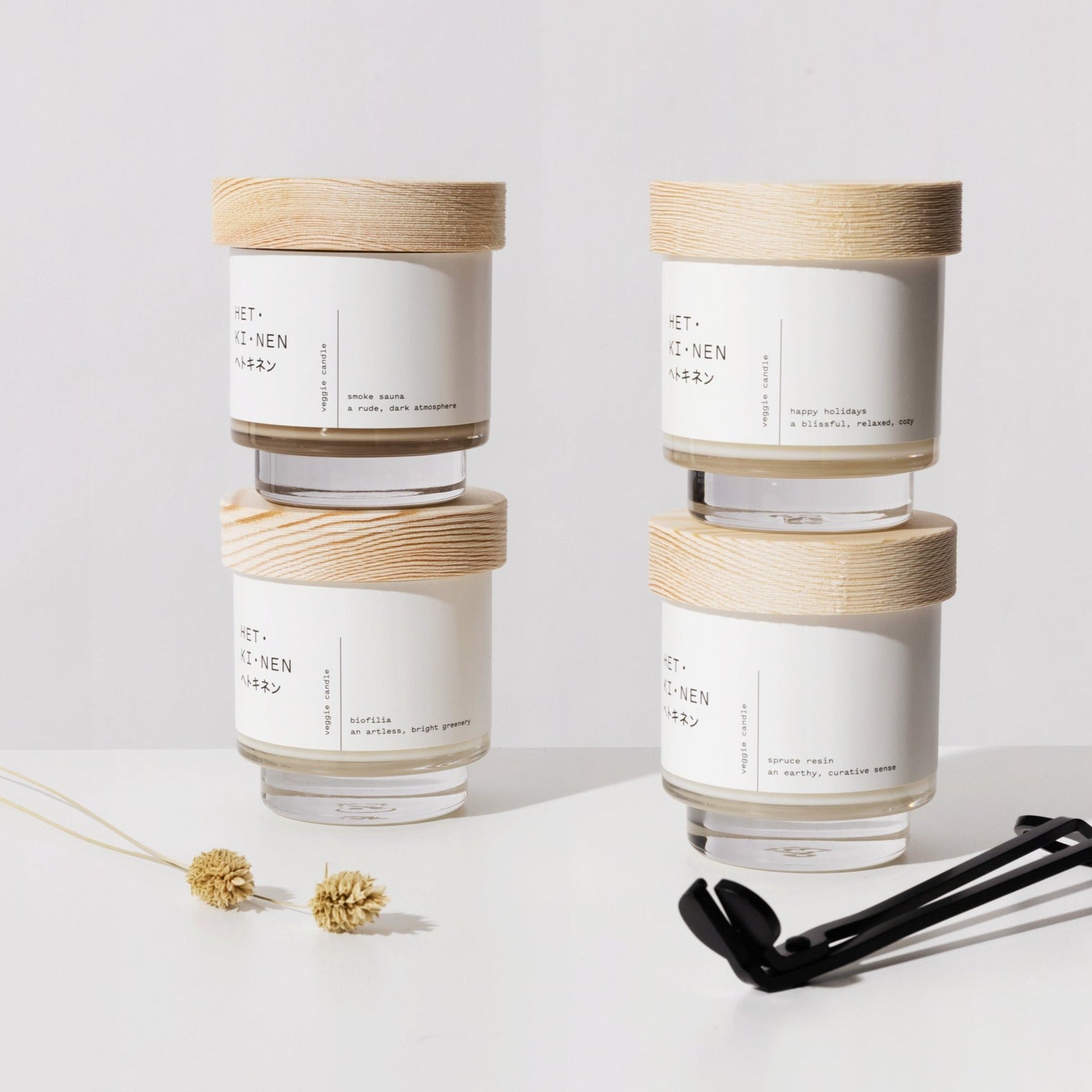 Veggie Candle- Biofilia
Hetkinen
Biofilia - an artless, bright greenery.

Natural rapeseed- and soy wax candle with a Finnish aspen heart. Includes also Finnish fir resin.

Experience the cozy comfort of a glowing fireplace anywhere in your home. The soothing crackle of the wax candle and long, dancing flame of aspen heart wick. Flame allows you to relive fond memories or create new ones in a warm, comfortable atmosphere. So enjoy more than just a wax candle- you smell smoked wood aroma, spruce resin and selected essential oils.
Scent: birch, pine, eucalyptus, lemon
Country of origin: Finland
Size: 260ml, burns up to 40 hours
Features: Natural, vegan, cruelty free, sustainable, plastic free. No preservative, alcohol, synthetics, water, colour, plastic

Materials: Glass container, Finnish Pine heart wood lids, aspen woodwick

To use: The first burn is the most important because you have to give your veggie wax candle enough burning time to develop a melted wax pool that goes all the way to the edge of the glass jar on the first use. Only burn candle for a maximum of 3 hours at once. Trim aspen woodwick to around 5mm before lighting and between each burn.
ABOUT HETKINEN

HETKINEN is a Turku based Finnish lifestyle company that creates small design items and cosmetics from the pine wood. Hetkinen was founded in 2018. Company drives inspiration from the Finnish forests and trees. The design approach is careful and minimalist. Everything is made in harmony with nature.

Hetkinen's mission is to bring people closer to nature in their busy everyday lives with high-quality product innovations. Hetkinen products are sold in over 40 countries and the company is growing internationally. All Hetkinen products are manufactured in Finland at the company's own factories.