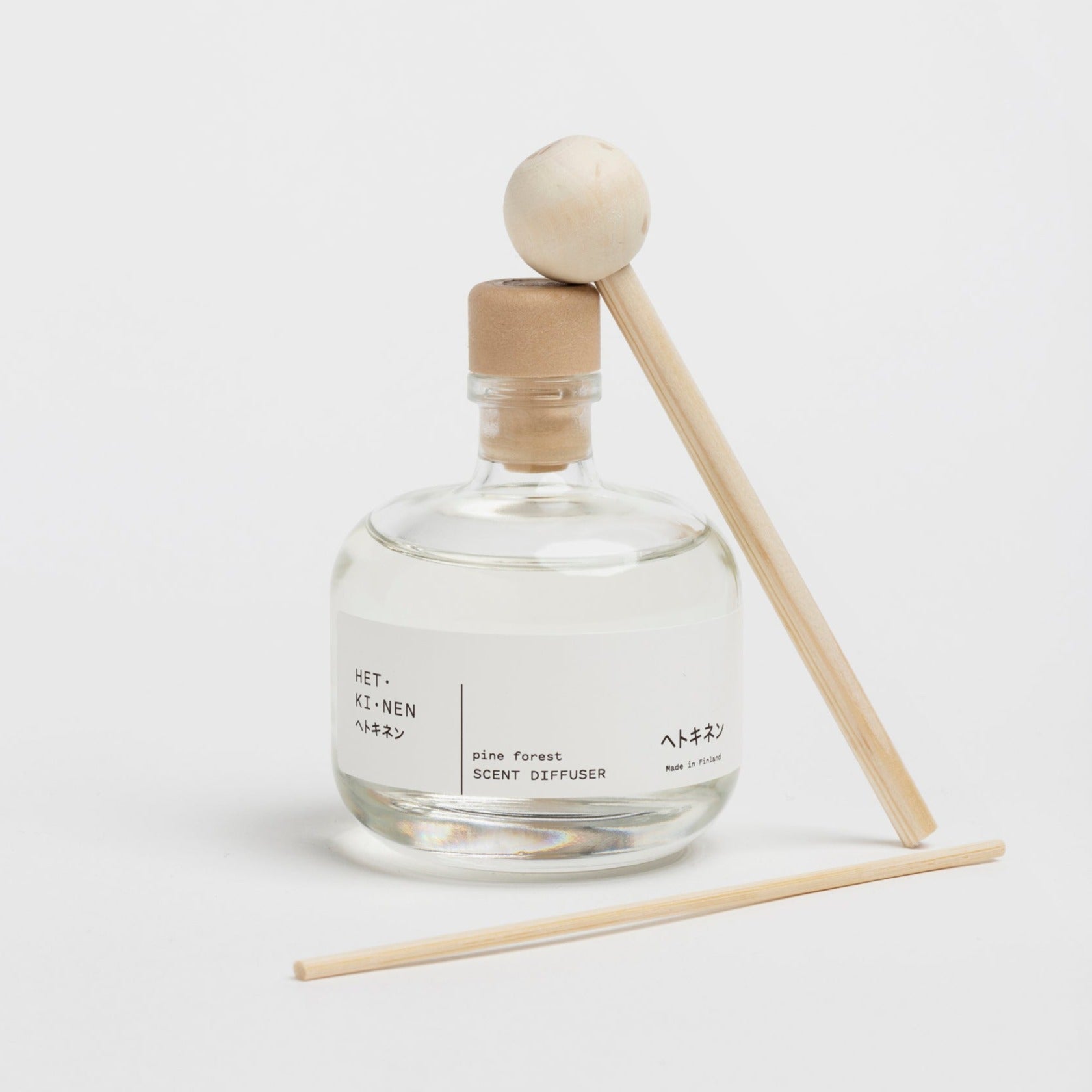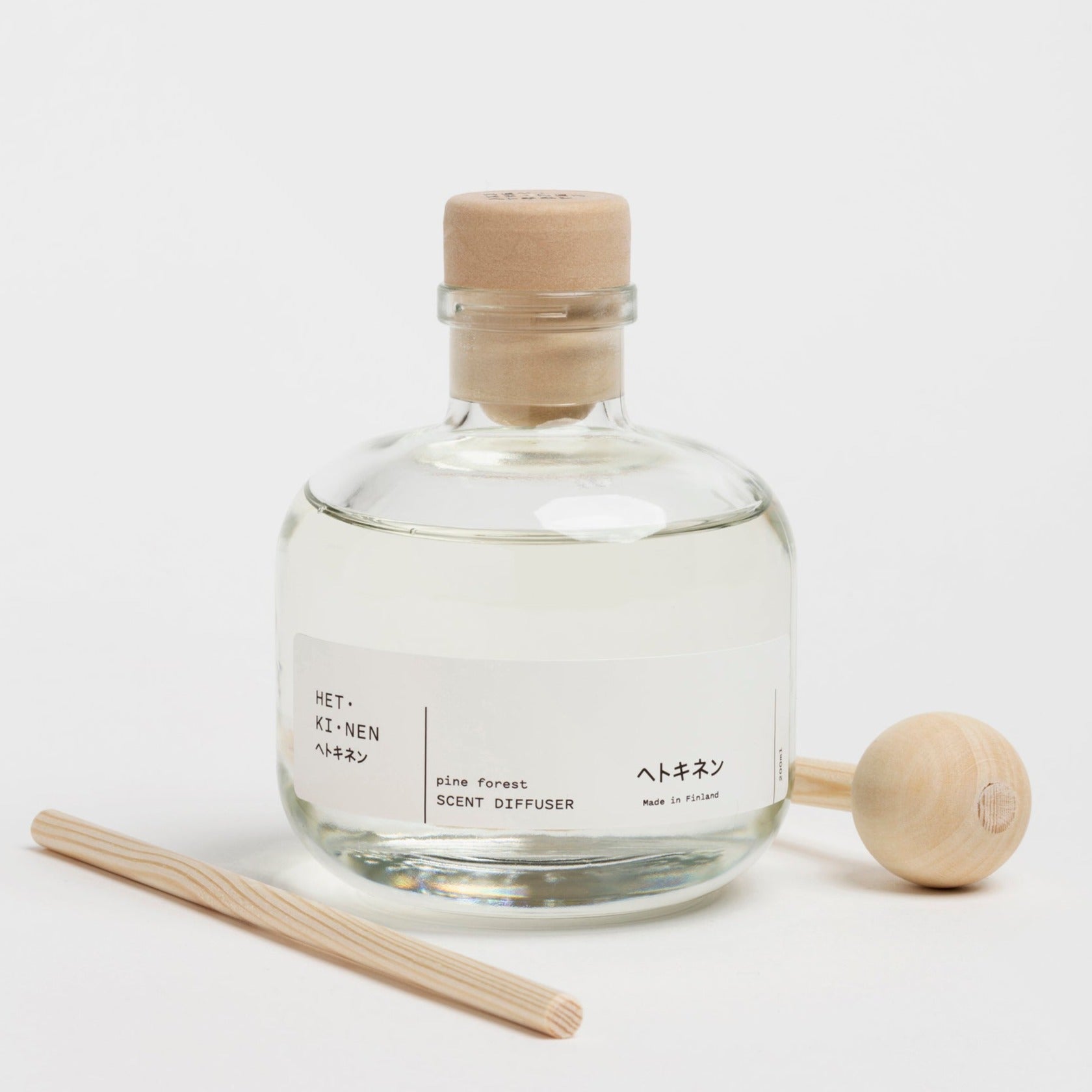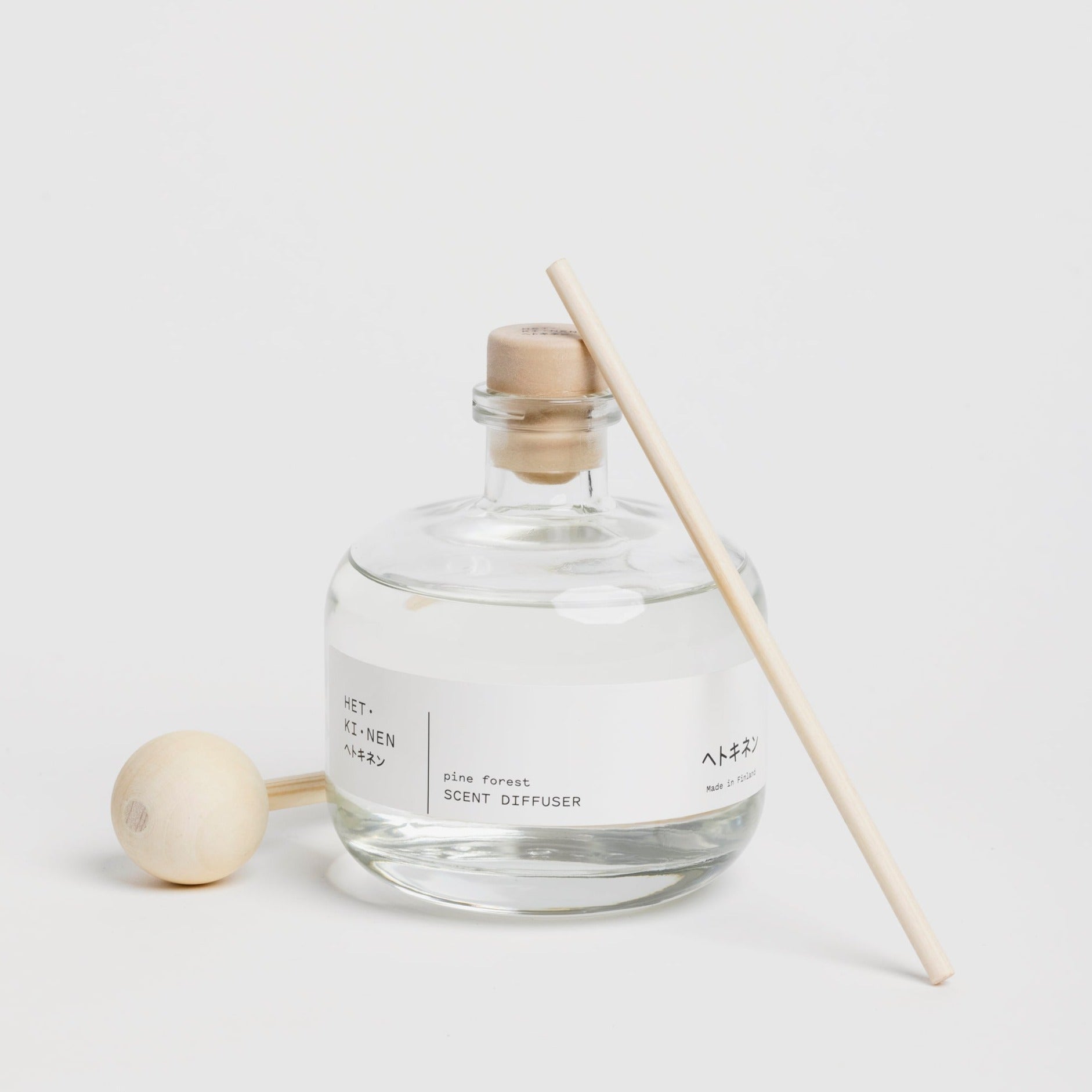 Scent Diffuser- Pine Forest
Hetkinen
A velvety, classic wood by Hetkinen.

The secret behind pine forest scent is the extract made of pine needles and high-quality pine essential oil obtained by distillation. The pine forest scent is both coniferous, pure, and fresh.

Natural room fragrance glass bottle with a blend of essential oils and natural mixture for improved fragrance diffusion. Sealed stopper and 2 natural pine wood sticks. Will scent a room for 3+ months. Scent your livingroom, bathroom or office.
Scent: TOP NOTES juniper, HEART NOTES pine, BASE NOTES spruce
Country of origin: Finland
Sizes: 100ml, will scent a room for 3+ months. 200ml, will scent a room for 6+ months. 500ml, will scent a room for 9+ months
Features: Natural, vegan, cruelty free, sustainable, plastic free. No preservatives, synthetics, water, colour, plastic
Materials: Glass container, natural pine wood sticks
ABOUT HETKINEN

HETKINEN is a Turku based Finnish lifestyle company that creates small design items and cosmetics from the pine wood. Hetkinen was founded in 2018. Company drives inspiration from the Finnish forests and trees. The design approach is careful and minimalist. Everything is made in harmony with nature.

Hetkinen's mission is to bring people closer to nature in their busy everyday lives with high-quality product innovations. Hetkinen products are sold in over 40 countries and the company is growing internationally. All Hetkinen products are manufactured in Finland at the company's own factories.