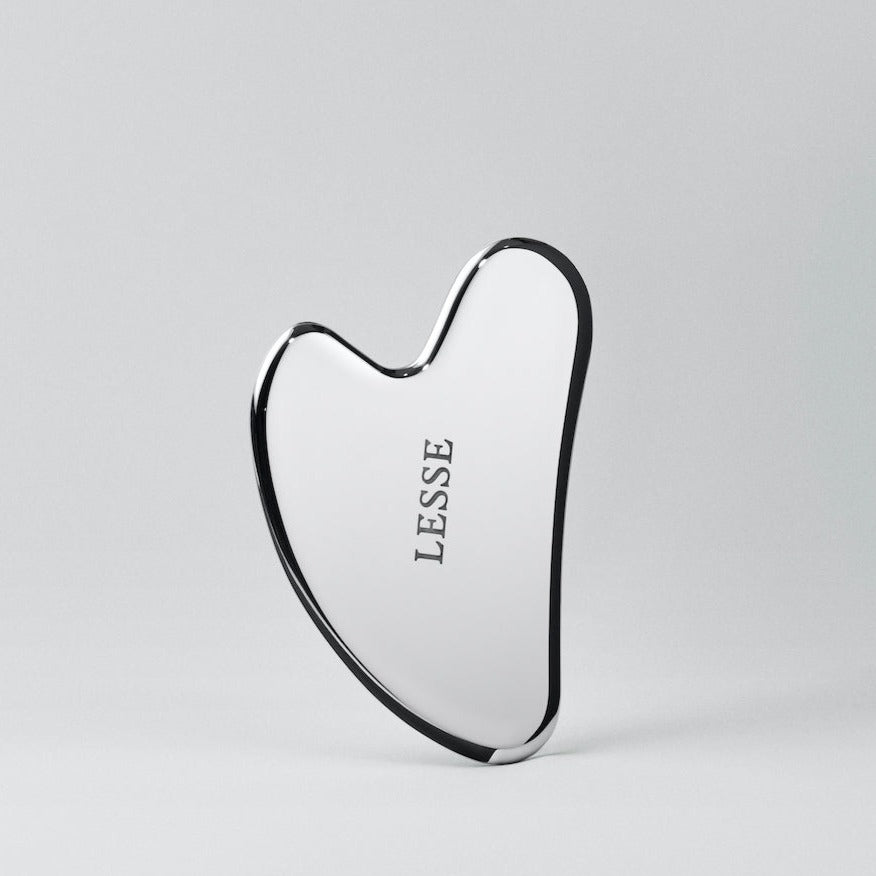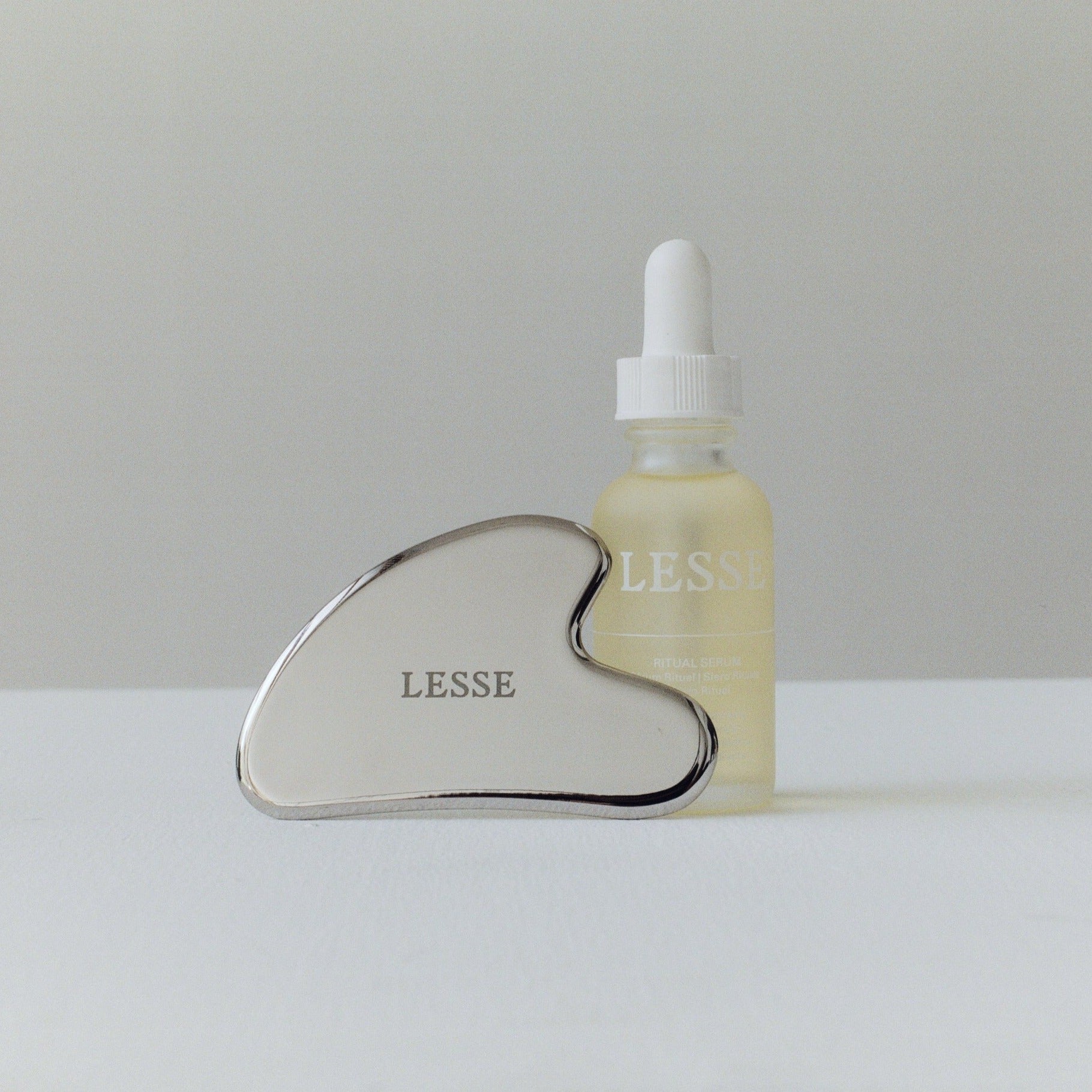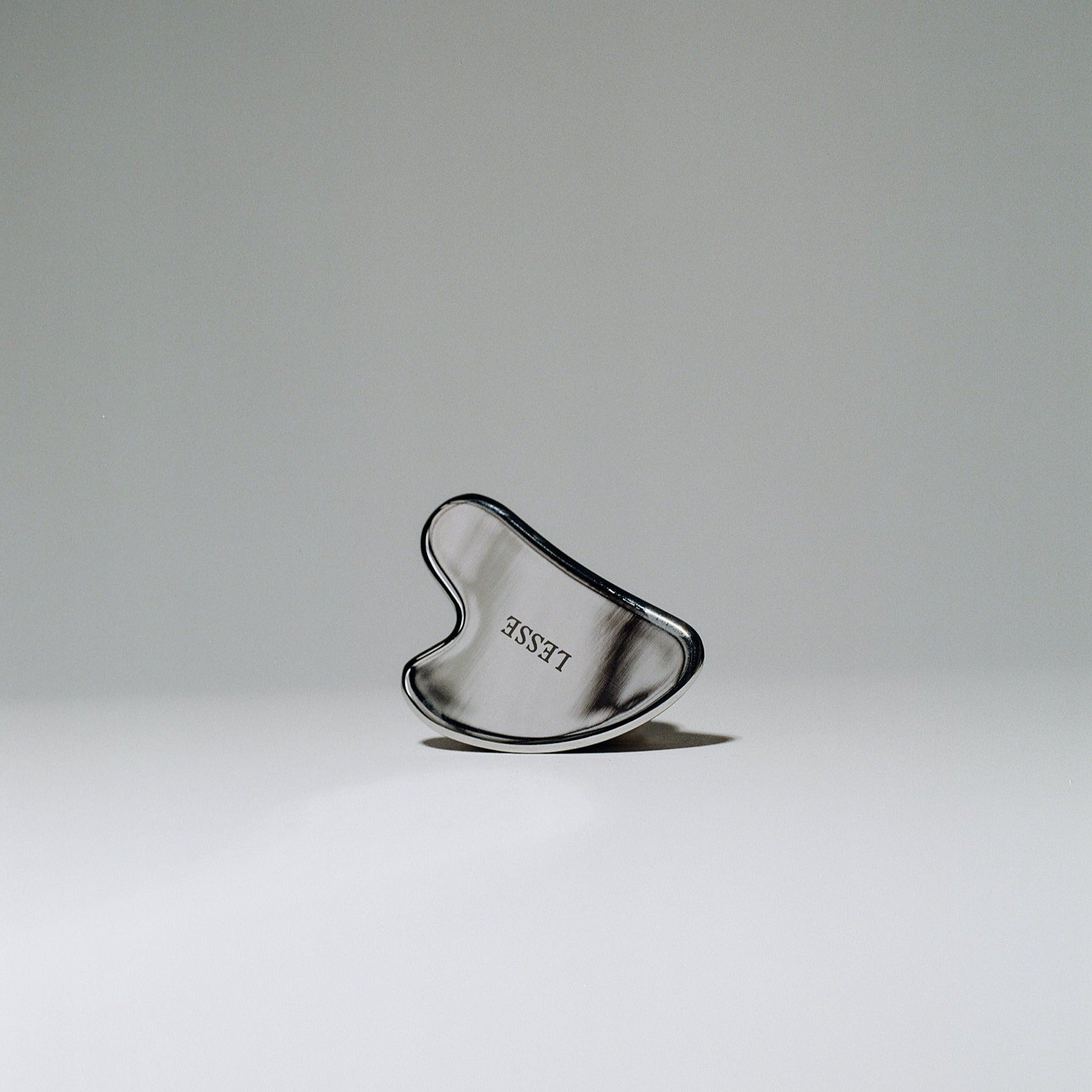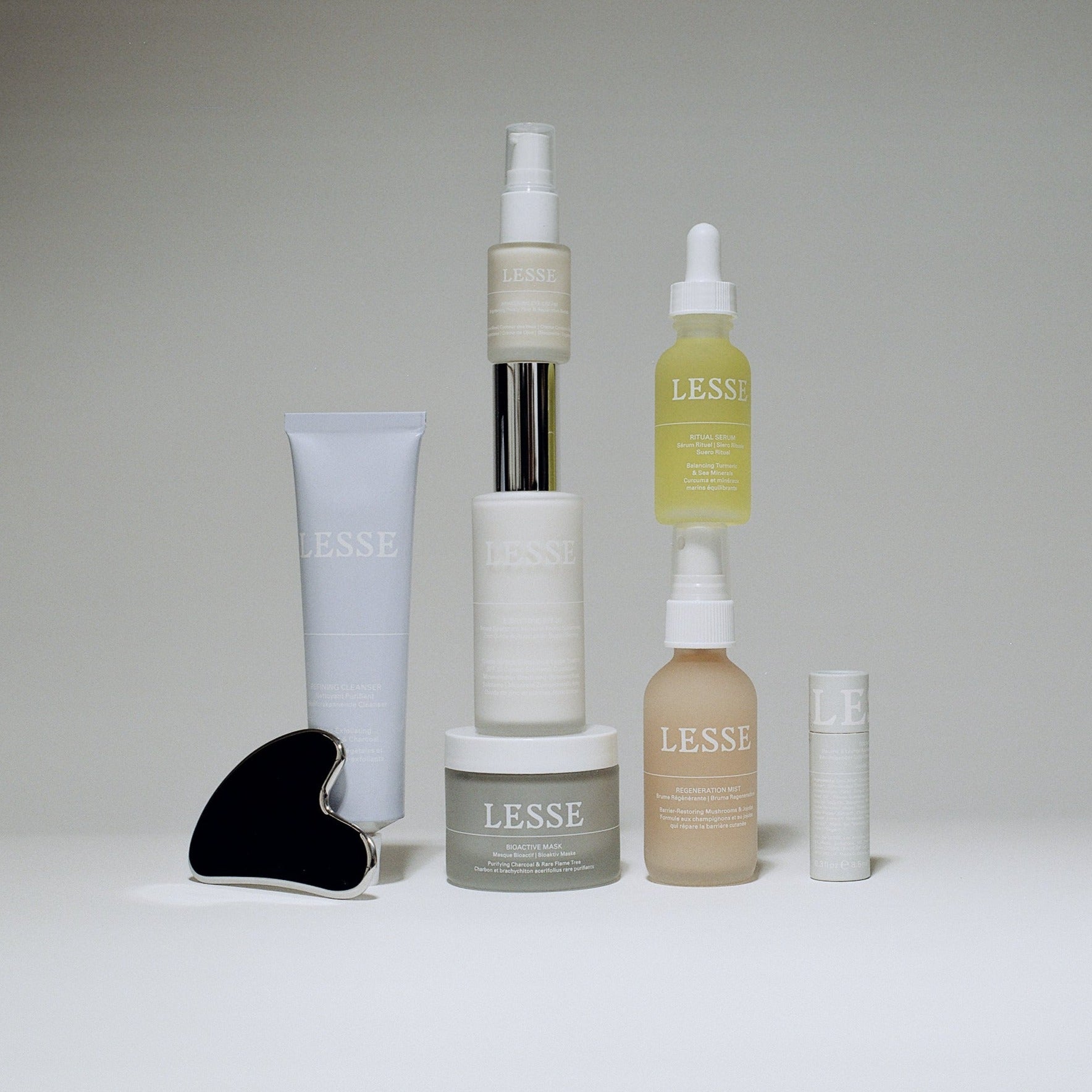 Sculpting Tool
Lesse
Define, lift and smooth out fine lines with this multi-sculpt face tool. Made from antimicrobial and shatter proof stainless steel.

Use with the Ritual Serum for optimal glide across the face, neck and décolletage.
BEST FOR: All skin types.
Material: 100% stainless steel

KEY BENEFITS:
Sculpts & lift
Defines the jawline, cheekbones and browbones
Smooths fine lines
Drains puffiness
Promotes circulation
Relieves muscle tension
Expels toxins

To use: Apply a few drops of the Ritual Serum or your favourite serum to clean skin, creating optimal glide for the Sculpting Tool. Use to gently massage jawline, cheek bones, under eye, brow line, forehead and neck.
ABOUT LESSE

LESSE is a new way of thinking about organic skin care. A simplified ritual of uncompromising, efficacious essentials. Rigorously researched, meticulously formulated and thoughtfully packaged — for optimal impact on your skin and minimal impact on our planet.

Founded on a philosophy that less is more, our line is a discerning edit of only the essential—supportive products made from efficacious and uncompromising ingredients, to elevate skin and one's everyday rituals. A way to reduce consumption, clutter; and clear the way for a slower and more intentional approach to beauty.
From organically cultivating many of our ingredients to packaging in recycled and recyclable materials, our focus is to find better solutions without compromising on efficacy, experience, or the integrity of our planet. We believe in constant evolution to remain on the forefront of sustainability in skin care.