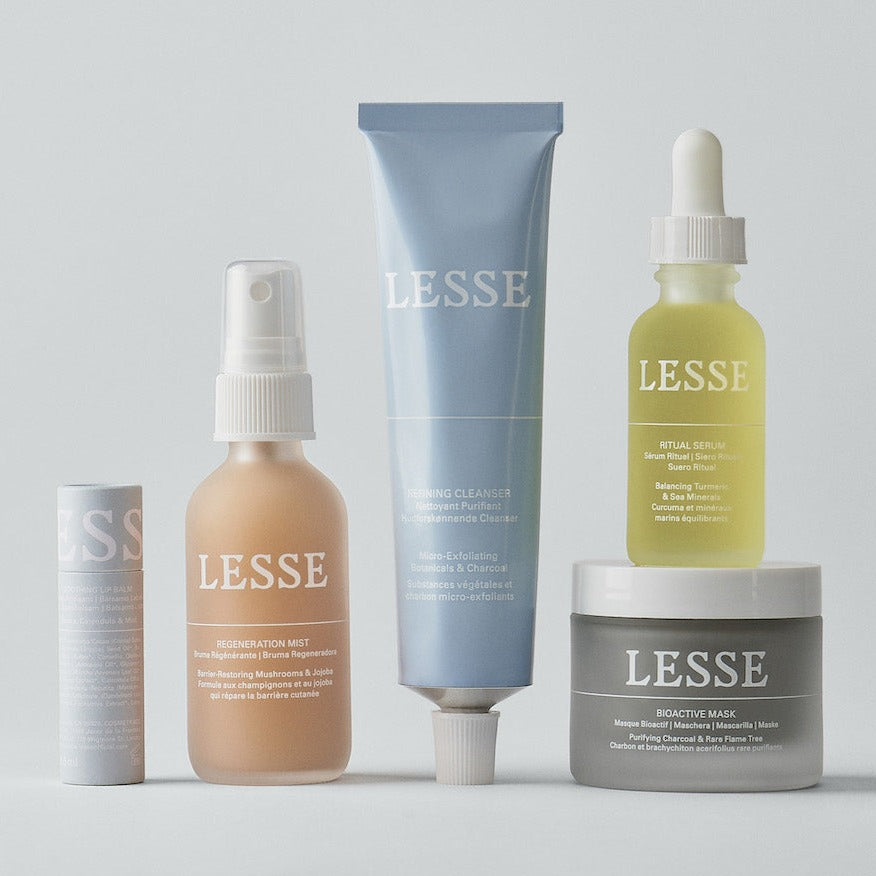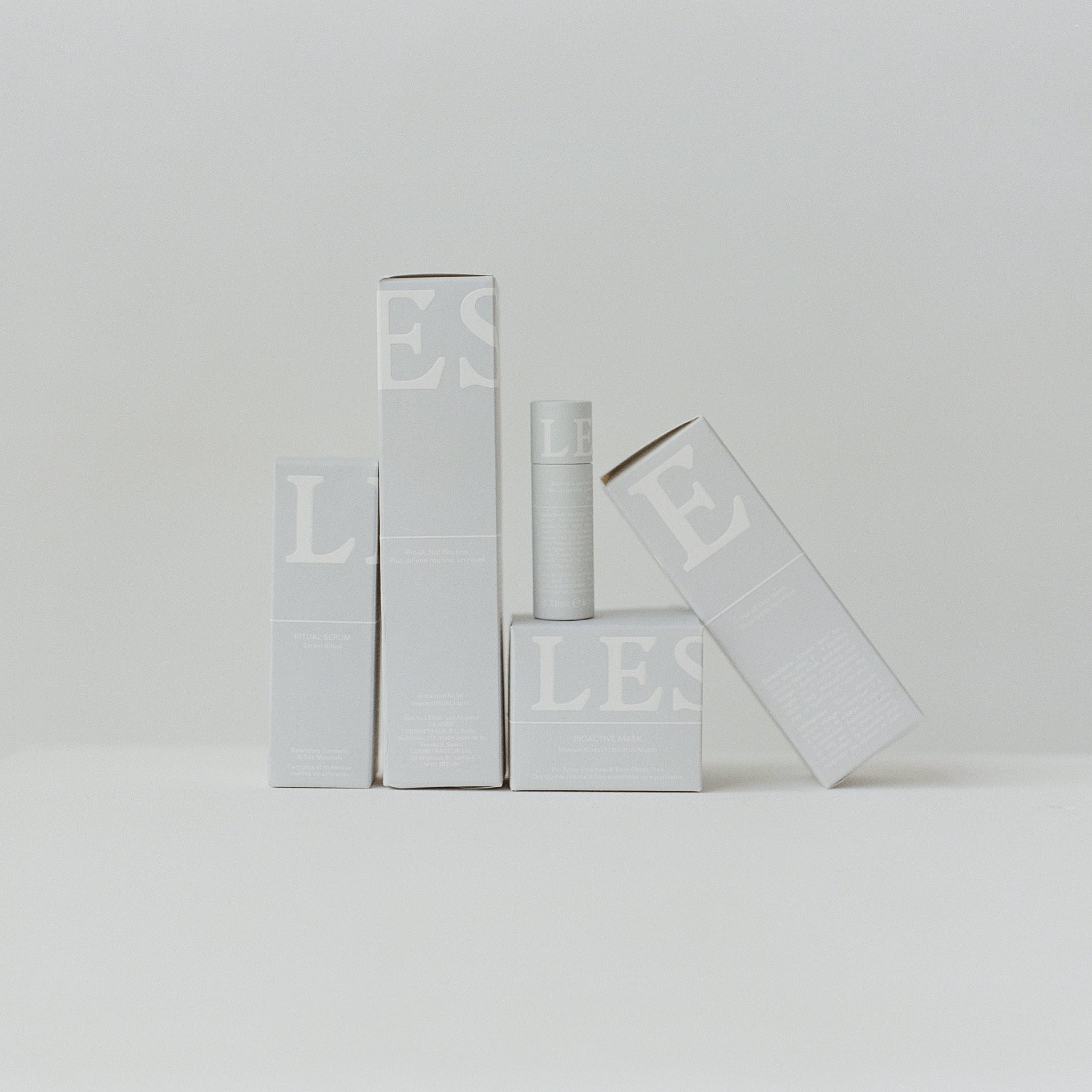 Bioactive Mask
Lesse
A soothing, deeply hydrating and clarifying mask to clear, decongest, fade dark spots and replenish skin on a deeper level. Dermatologically tested, suitable for sensitive skin. Purifying Charcoal & Rare Flame Tree

Made: Canada 
Size: 68ml
BEST FOR: Congested, blemished, dehydrated, oily or aging skin.

KEY BENEFITS:
Deeply hydrating
Fades dark spots
Decongests and treats blemishes
Soothes inflammation and redness
Repairs and strengthens the skin barrier

To use: Apply a tablespoon amount to clean skin. Leave to rest for 15-20 minutes before gently removing with a damp towel.
Key Ingredients: Aloe Vera, Charcoal, Flame Tree

Aloe Barbadensis Leaf Juice*, Lepidium Meyenii Root Extract*, Melaleuca Alternifolia Flower Extract*, Brachychiton Acerifolius Flower Extract*, Calendula Officinalis Flower Extract*, Glycerin*, Helianthus Annuus (Sunflower) Seed Oil* / Potassium Hydroxide♰, Chamomilla Recutita (Matricaria) Flower Extract*, Ethanol*, Oryza Sativa (Rice) Flour*, Kaolin, Charcoal Powder, Cera Alba*, Mangifera Indica (Mango) Seed Butter*, Theobroma Cacao (Cocoa) Seed Butter*, Lecithin*, Tapioca Starch*, Xanthan Gum, Helianthus Annuus (Sunflower) Seed Oil*, Tocopherol, Rosmarinus Officinalis (Rosemary) Leaf Oil*, Pelargonium Graveolens Flower Oil*, Melaleuca Alternifolia (Tea Tree) Leaf Oil*

Asterix denotes organically produced ingredient / cross denotes none remains after saponification into soap.
ABOUT LESSE

LESSE is a new way of thinking about organic skin care. A simplified ritual of uncompromising, efficacious essentials. Rigorously researched, meticulously formulated and thoughtfully packaged — for optimal impact on your skin and minimal impact on our planet.

Founded on a philosophy that less is more, our line is a discerning edit of only the essential—supportive products made from efficacious and uncompromising ingredients, to elevate skin and one's everyday rituals. A way to reduce consumption, clutter; and clear the way for a slower and more intentional approach to beauty.
From organically cultivating many of our ingredients to packaging in recycled and recyclable materials, our focus is to find better solutions without compromising on efficacy, experience, or the integrity of our planet. We believe in constant evolution to remain on the forefront of sustainability in skin care.