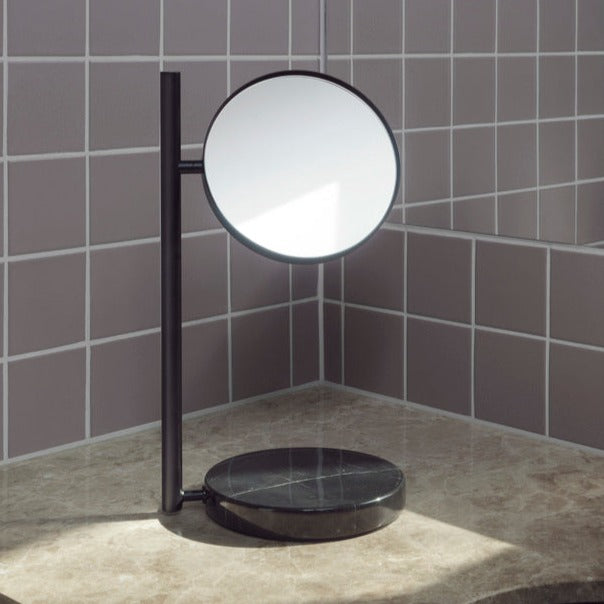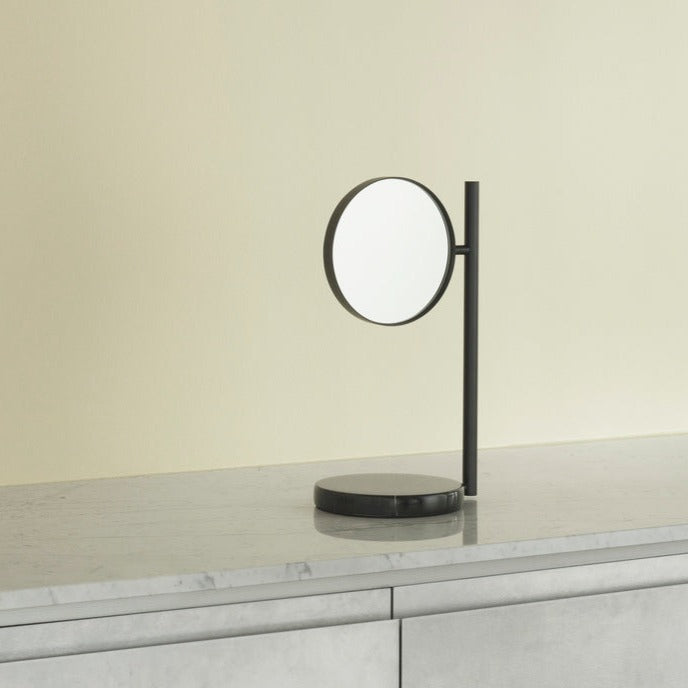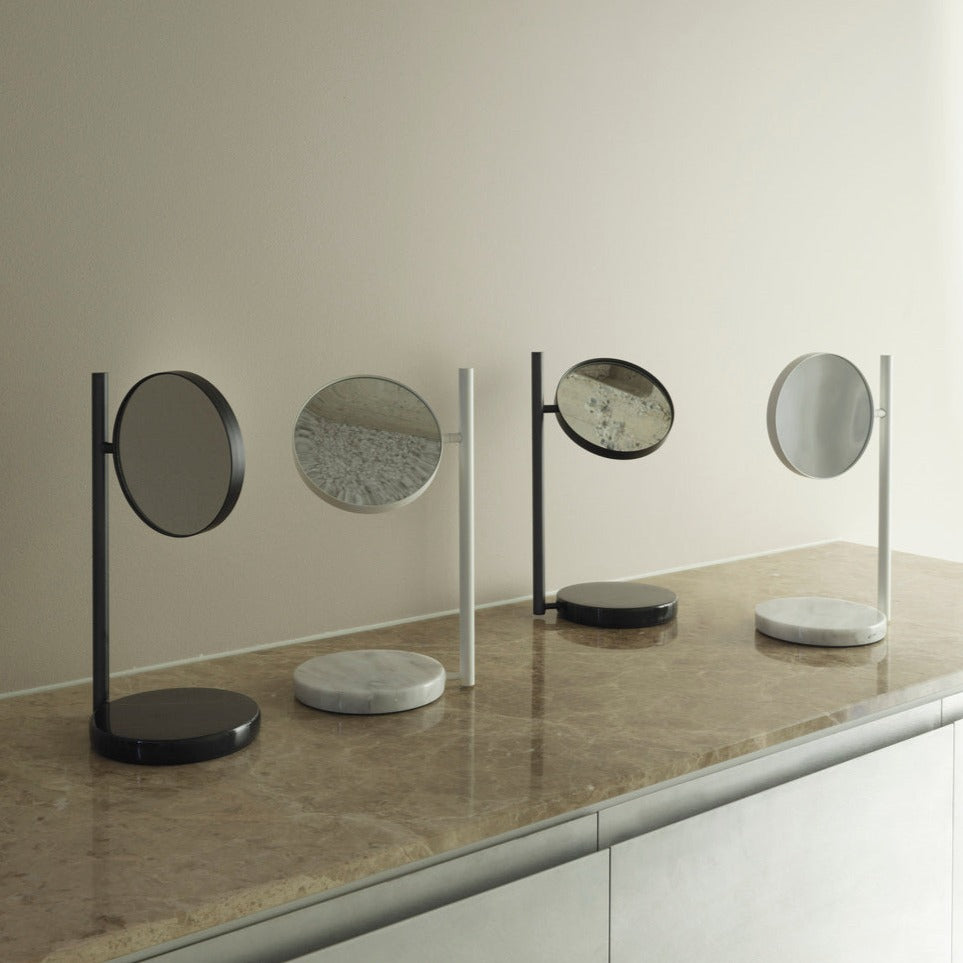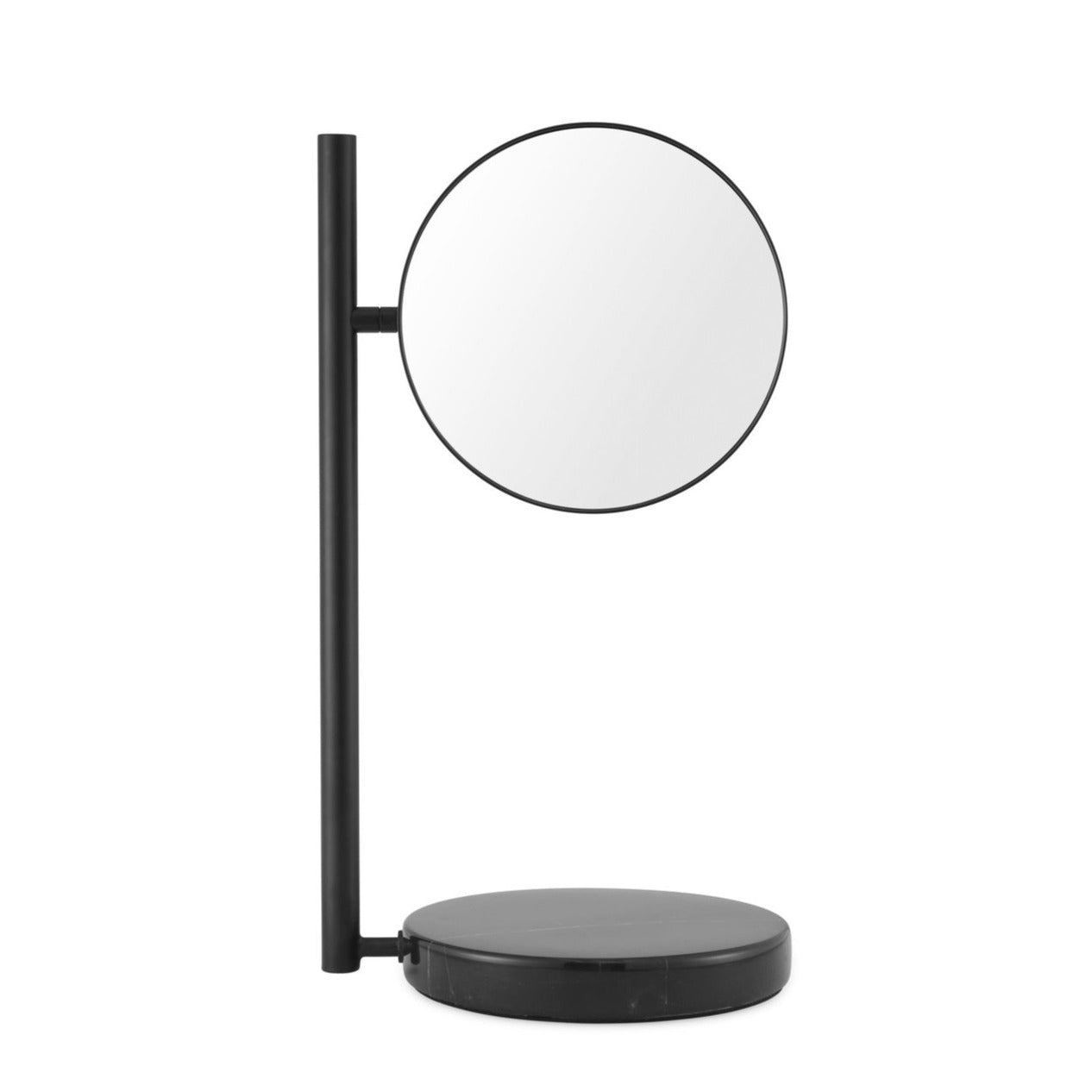 Pose Mirror- Black
Normann Copenhagen
Pose Mirror is a beautiful and practical object for everyday use. A round, solid marble base lends sturdiness to the design and offers a decorative platform for jewellery or other personal items. Pose Mirror features a regular mirror on one side, and a 3x magnification mirror on the other. The 360° swivel design allows for easy switching between the two mirrored sides.
Colour: Black
Material: Marble, mirror glass, powder-coated steel
Dimensions: H: 39 x W: 21 cm
Features: 3x Magnification one side, normal mirror on other
ABOUT NORMANN COPENHAGEN
Normann Copenhagen is a Danish design company with the mission to create original and innovative products in a simple and contemporary design that withstands the test of time. Or in other words, to challenge conventional thinking and make the ordinary extraordinary through great design.

Established in 1999 by Jan Andersen and Poul Madsen, the Normann Copenhagen brand encompasses a wide and continuously growing collection of furniture, lighting, textiles and home accessories. The products are sold in more than 80 countries throughout the world and have collected more than 80 design awards along the way.