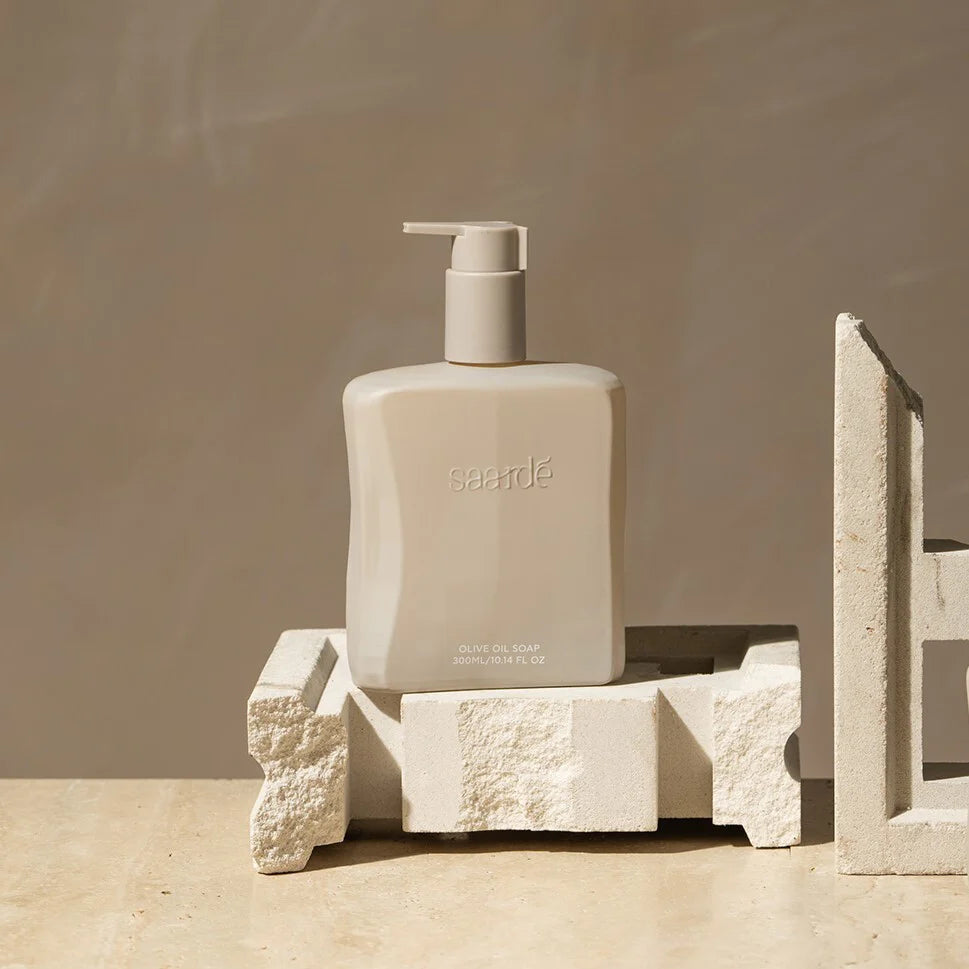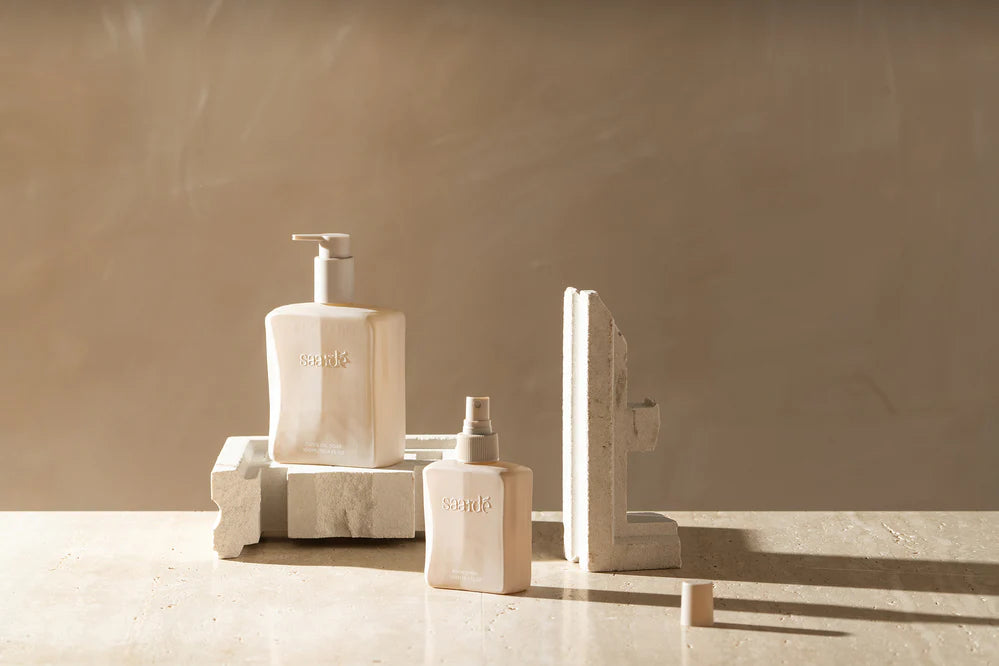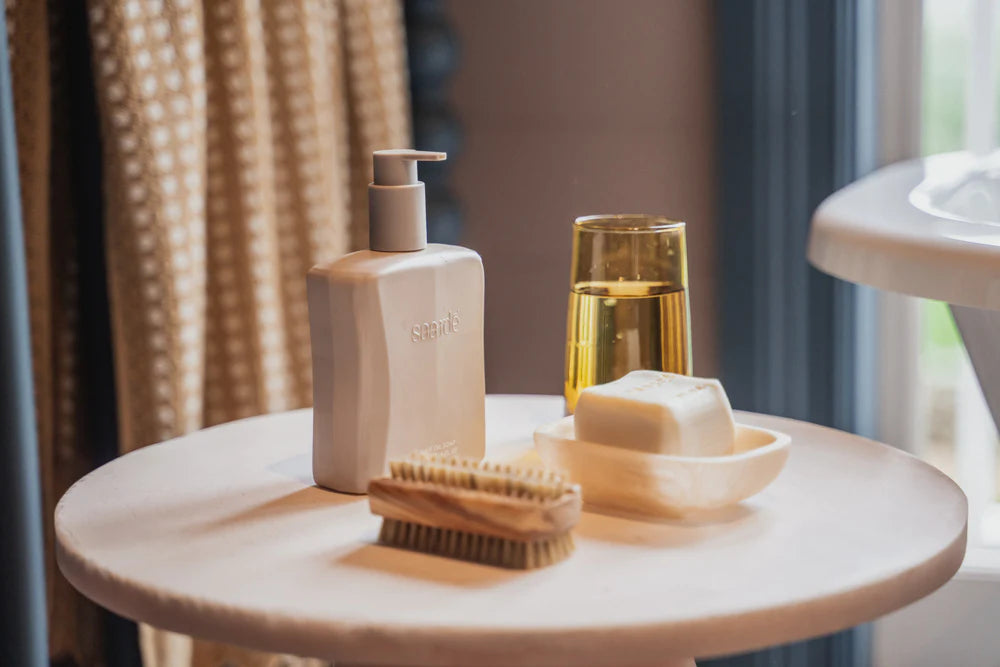 Istanbul Hand & Body wash
Saardé
Istanbul Hand and Body Wash transport your senses... balmy evenings spent in secret destinations where the perfumed air is aromatic and full of promise. A gentle, natural liquid olive oil hand and body wash which is cleansing and moisturises all skin types. Treat your skin kindly every day.

Our 300ml glass bottles are refillable and perfect for your bathroom vanity top.
What makes Saardé Natural Olive Oil Soap so special?
Saardé all natural olive oil soap is made by hand in a small olive farm on the Aegean coast of Turkey.  The olives are grown in a sundrenched coastal climate, where olives have been cultivated for over 2000 years. 
The process and formulation of this soap was developed over many years to be particularly moisturising and nourishing, without drying the skin.  Suitable for all skin types. 
· No SLS/SLES
· No Dyes
· No EDTA, no parabens
· Natural ingredients
· No synthetic preservatives
· No synthetic colours
· Palm oil-free
· Moisturises & nourishes the skin 
· Biodegradable
· Vegan
· Small Batch
Made in: Turkey
Bottled in: Australia
Size: 300ml 
Dimensions: W 6.5cm L 4cm H 7.5cm
About Saardé

Founded by Shenol and Verity Kizek, they had a vision to share the rich heritage of Turkish textiles, while bringing a fresh and modern take to these authentic items. Verity and Shenol are obsessed with quality, simple things with beautiful details and the artisan made mark.
We draw our inspiration from a combination of relaxed Mediterranean and Australian beach side living. The skilled artisans making our goods are also a source of endless inspiration and motivation. Textural luxury, natural materials, traditional techniques and pared back style. Olive groves, azure waters, salty skin, shared sunset feasts.