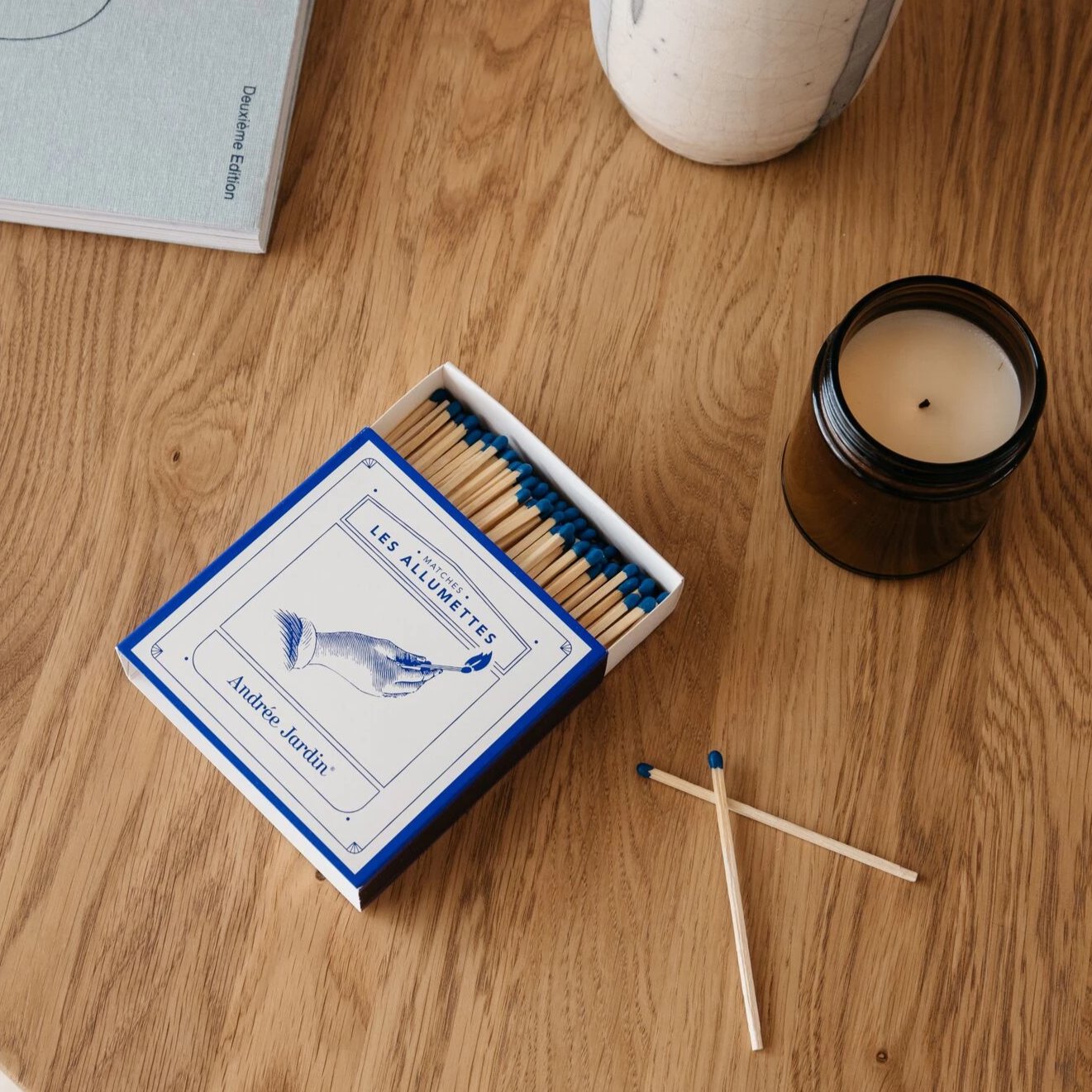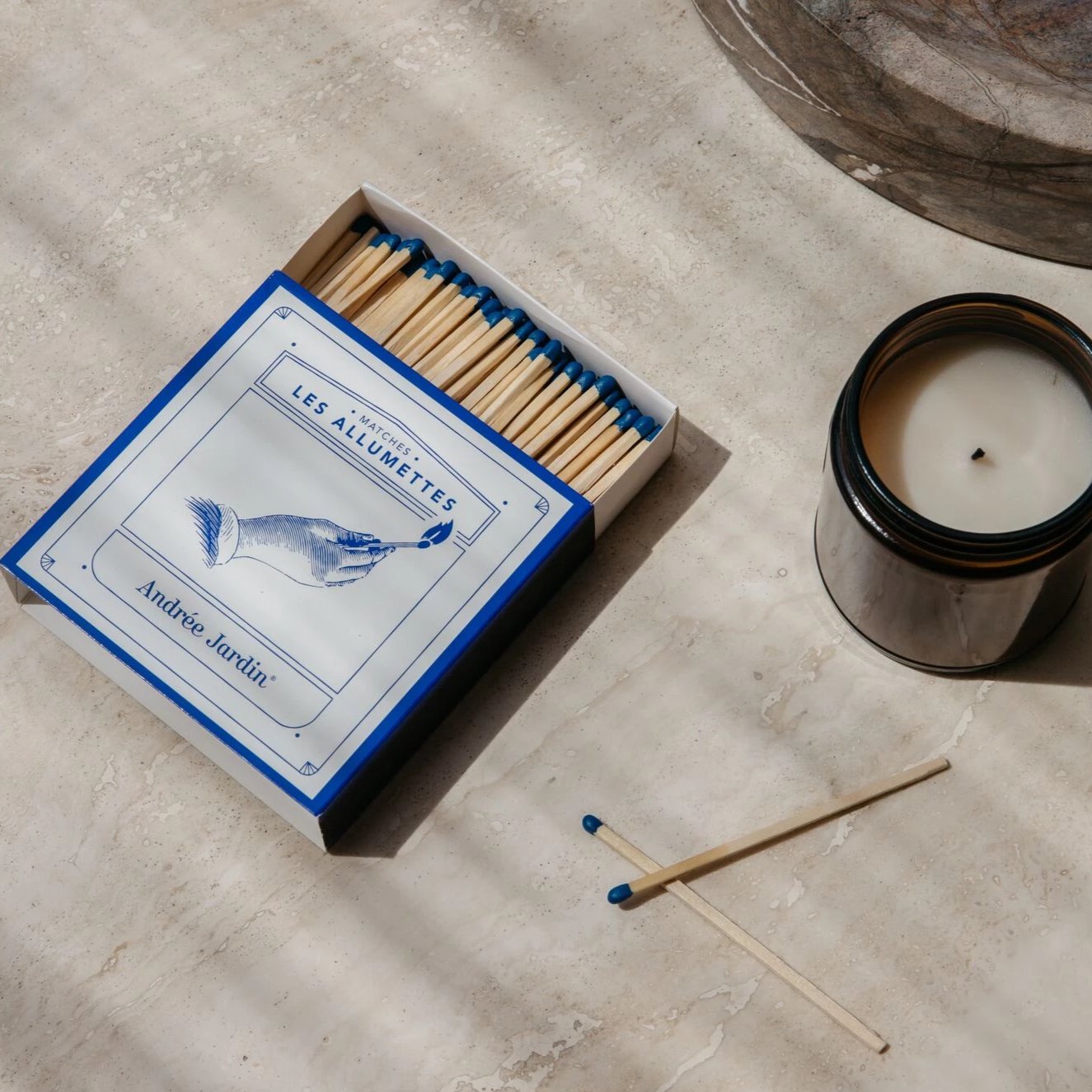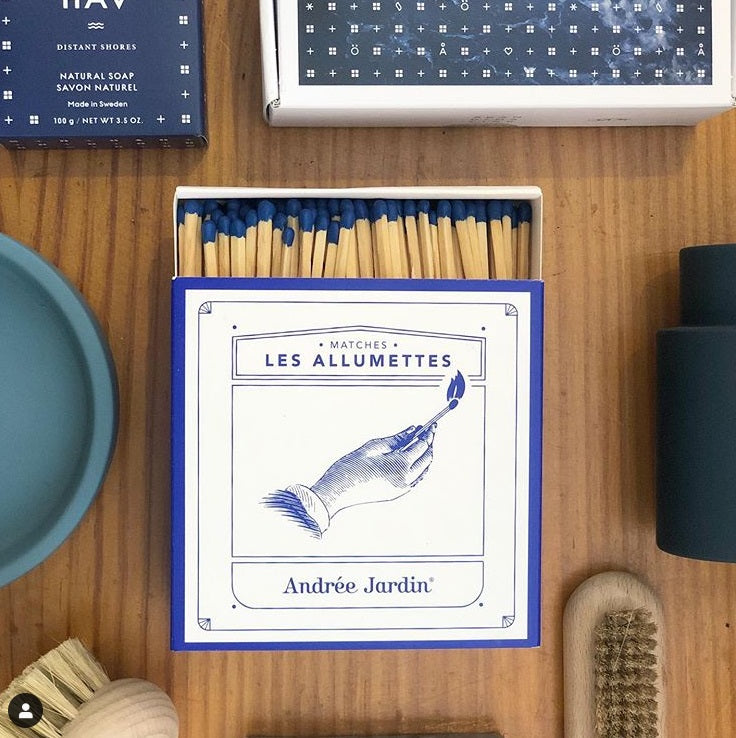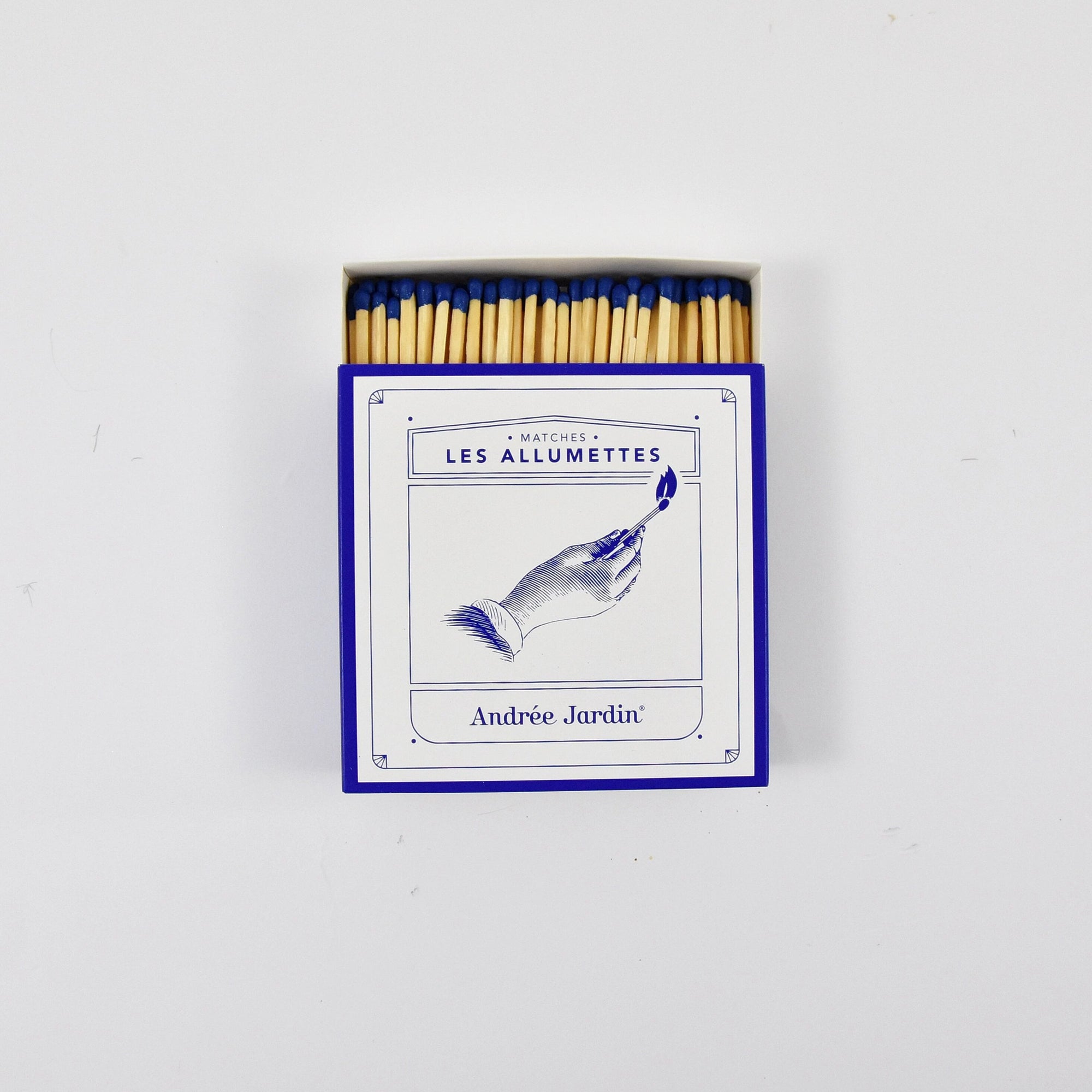 Matchbox
Andrée Jardin
A chic and efficient way to light your scented candles. The beautiful blue box contains 120 blue-tipped large matches.
Designed & manufactured in: France
Details: 11cm/ 120 matches
ABOUT ANDRÉE JARDIN
Andrée Jardin is an artisanal brushmaker established in the Nantes region in France since 1947. Our desire is to share with as many people as possible home accessories that are respectful of our environment, beautiful, functional and that translate a French art of living.

The selection of natural raw materials and the craftsmanship required to make Andrée Jardin brushes are based on the experience of several generations and result in an exclusive quality. Our desire is to promote objects made of natural materials, far from the all-plastic mass production.