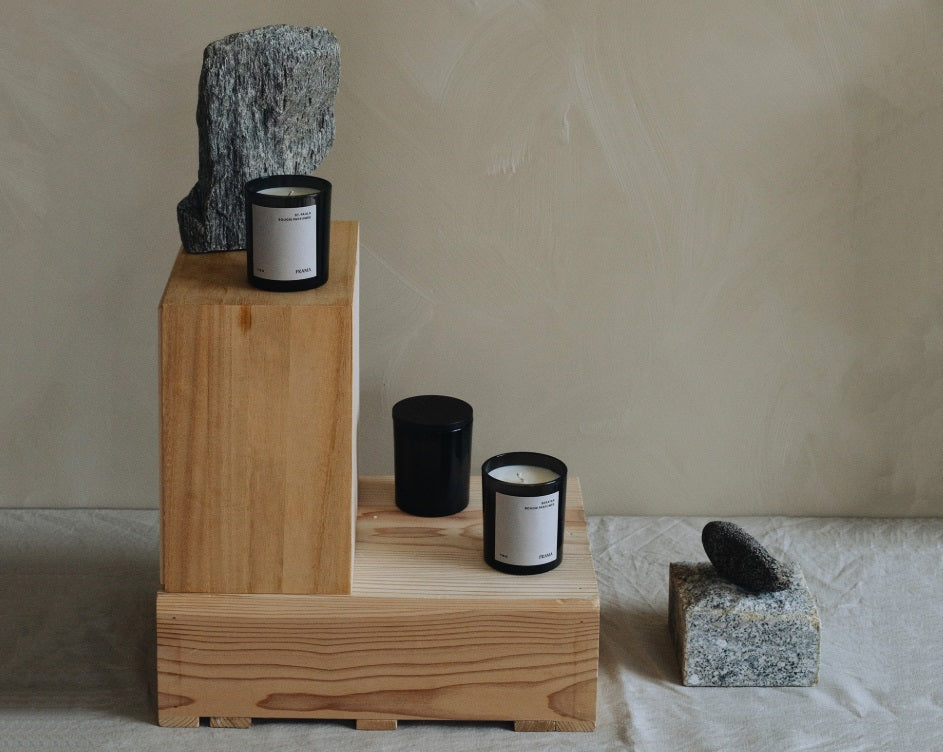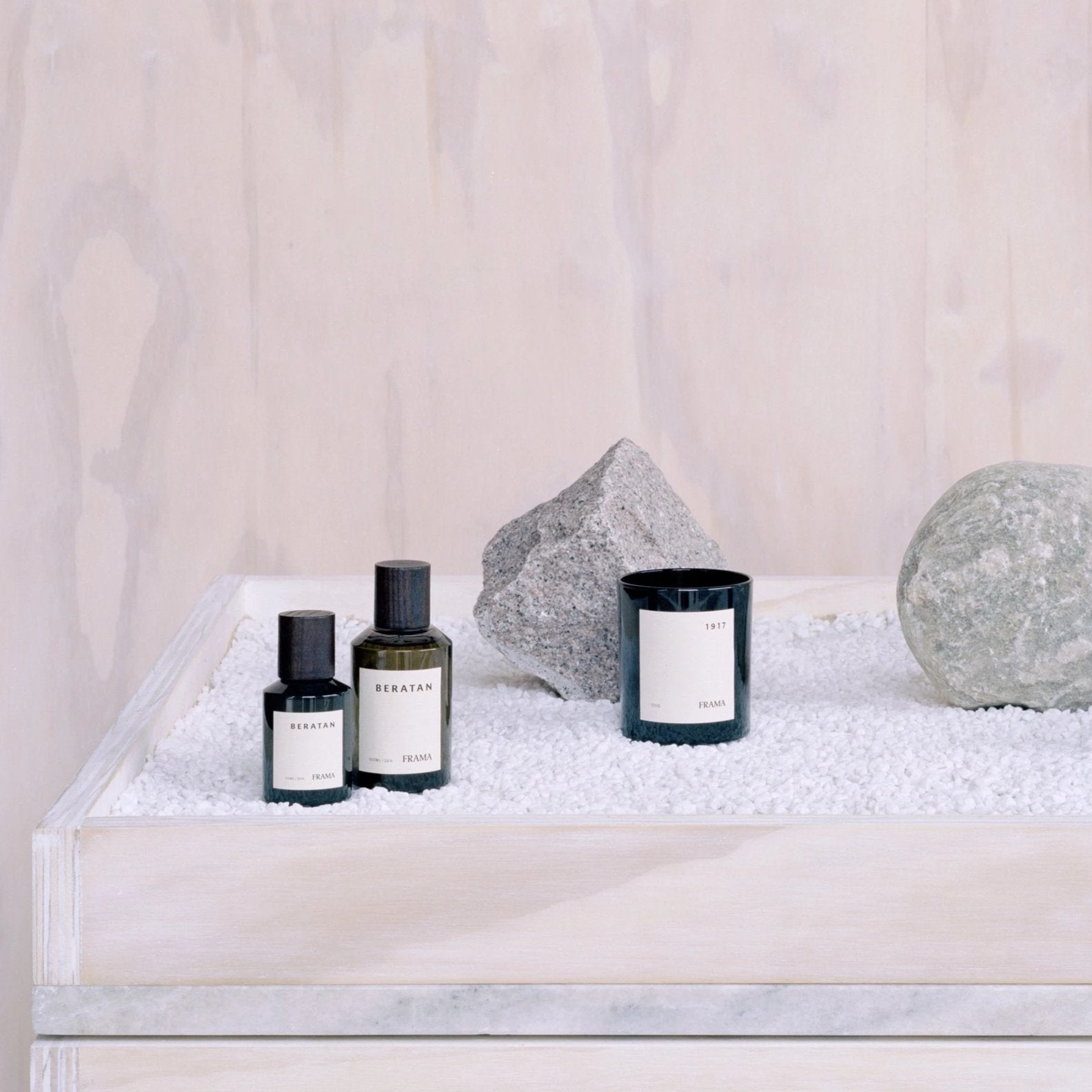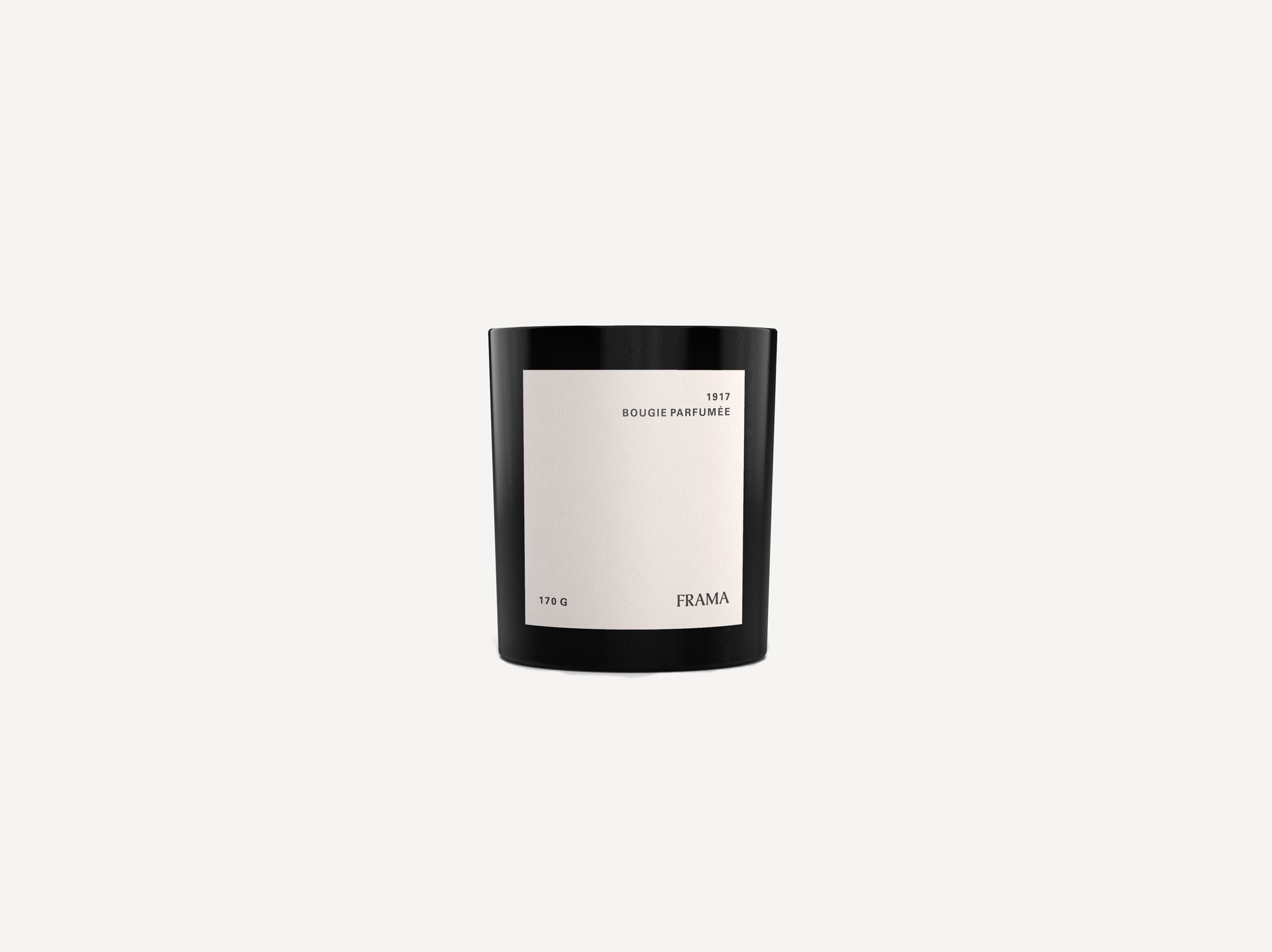 1917 Scented Candle
Frama
To be enjoyed in the personal spaces inhabited, the Frama fragrances have now been evolved into the form of scented candles; to enhance spatial experiences. The Bougies Parmfumées are contained in a dark glass beaker which the flame casts through and releases the perfumes of 1917, St. Paul and Beratan. Set an ambiance in the surrounding space with the familiar fragrances.
The candle is vegan and cruelty-free, made with responsibly-sourced vegetable oil wax. They're 100% cotton-wicked.
SIZE: 170g
FEATURES:
– Scent diffusing wax candle
– Made in Denmark / Italy

MATERIALS: Black tinted glass, wooden lid

DIMENSIONS: H8.8 / Ø7 cm
FRAGRANCE: Bergamot and Cedarwood, Rose and Lilac, Patchouli, Seaweed, Oakmoss

ABOUT FRAMA

Frama represents a graphical and straight forward aesthetic approach to design.
The Frama headquarters and Studio Store is located in central Copenhagen within the historic and protected neighbourhood of Nyboder. Former home of the St. Pauls Apotek established in 1878. The synergy between the past and present elements of the space is a direct link to how Frama defines their main interest within the creative field as a dialogue between two opposite poles; classical and contemporary approach – between digital and analogue production.