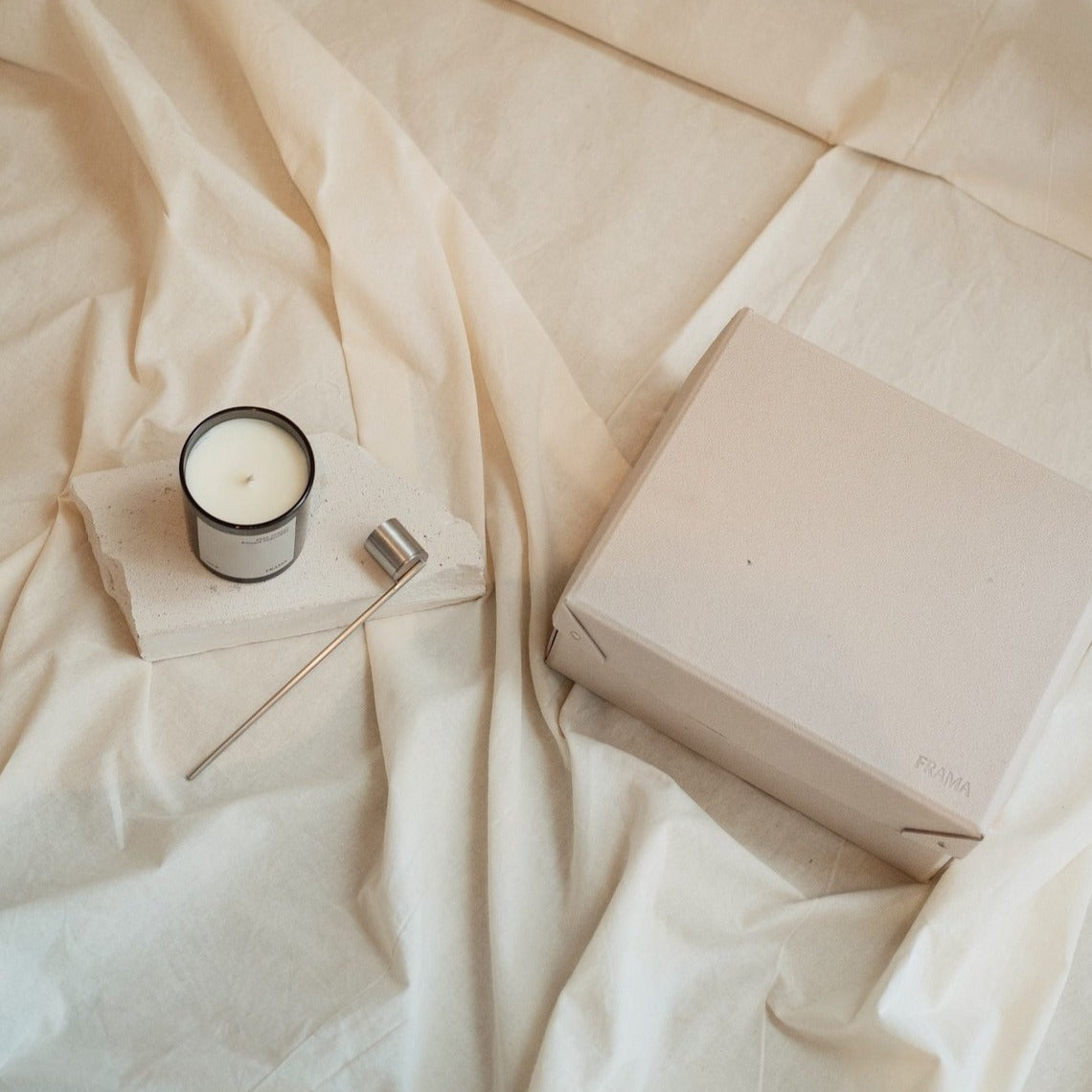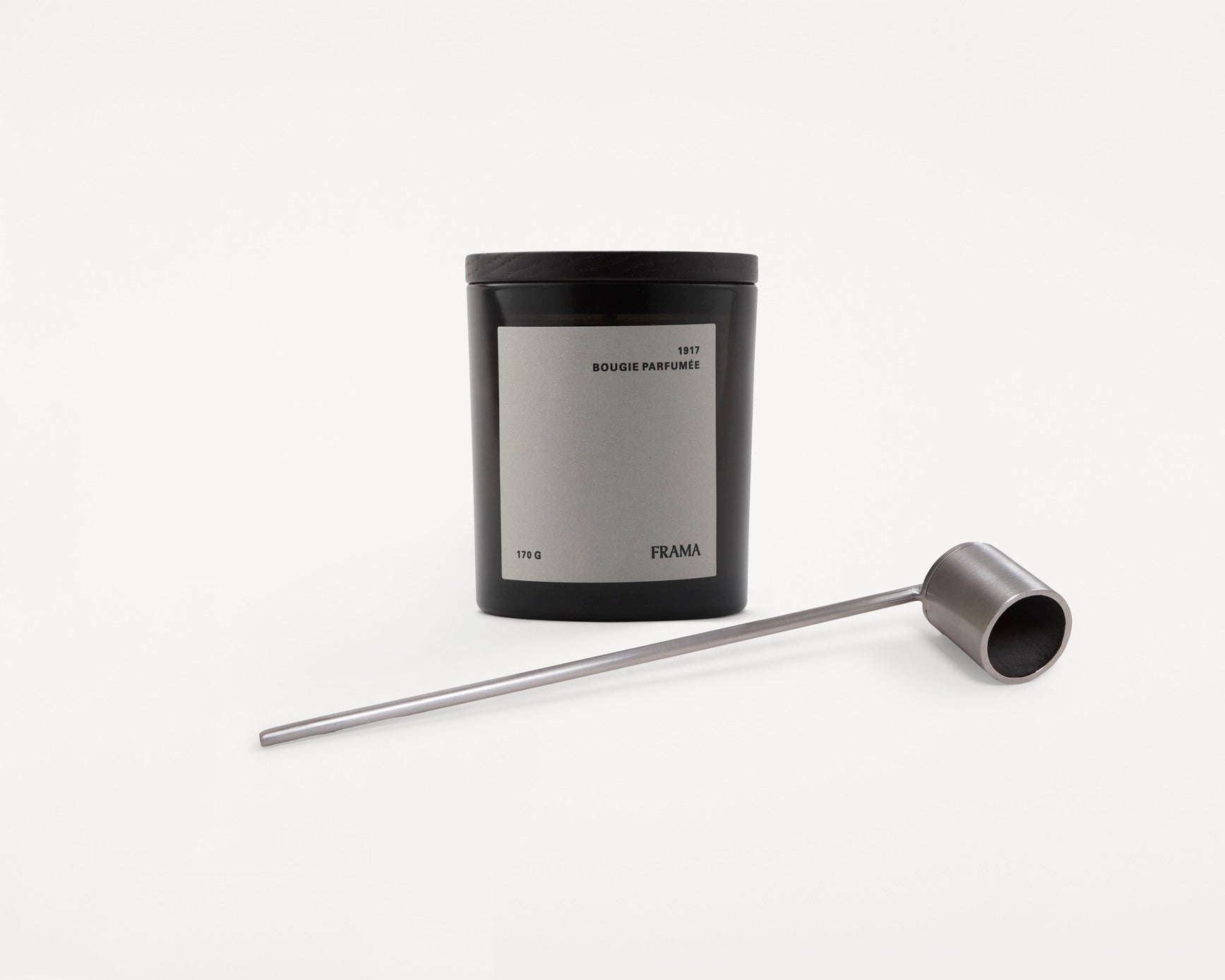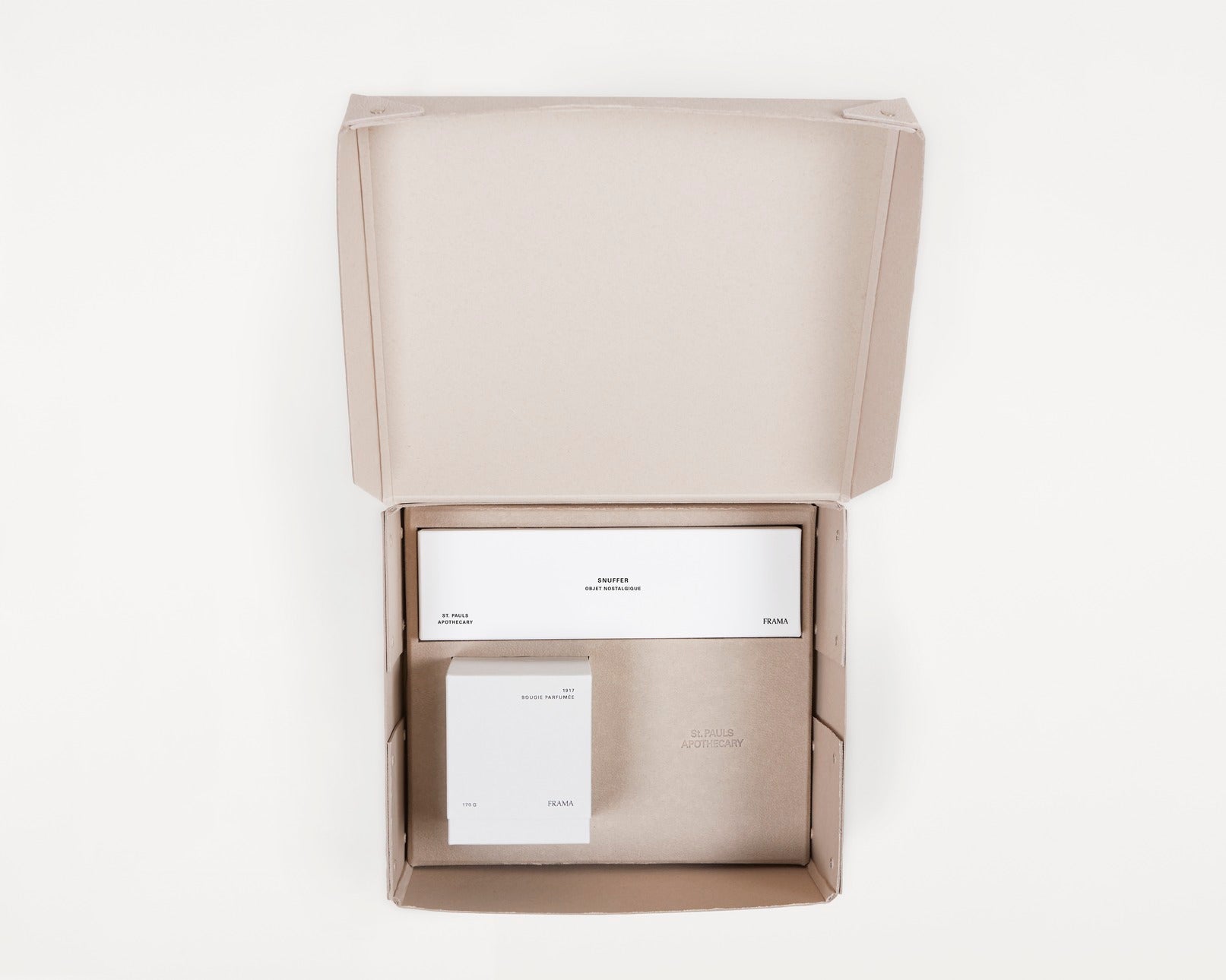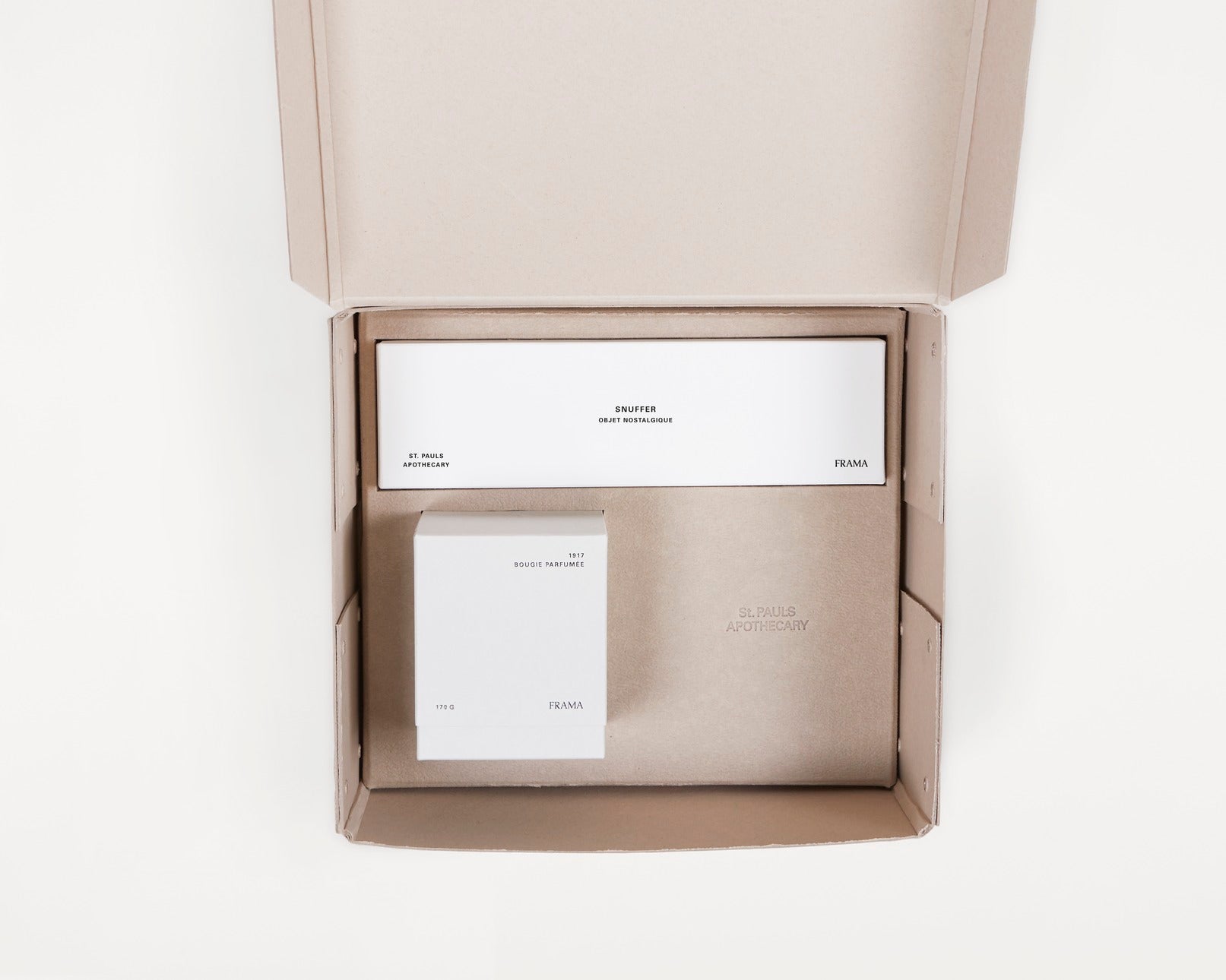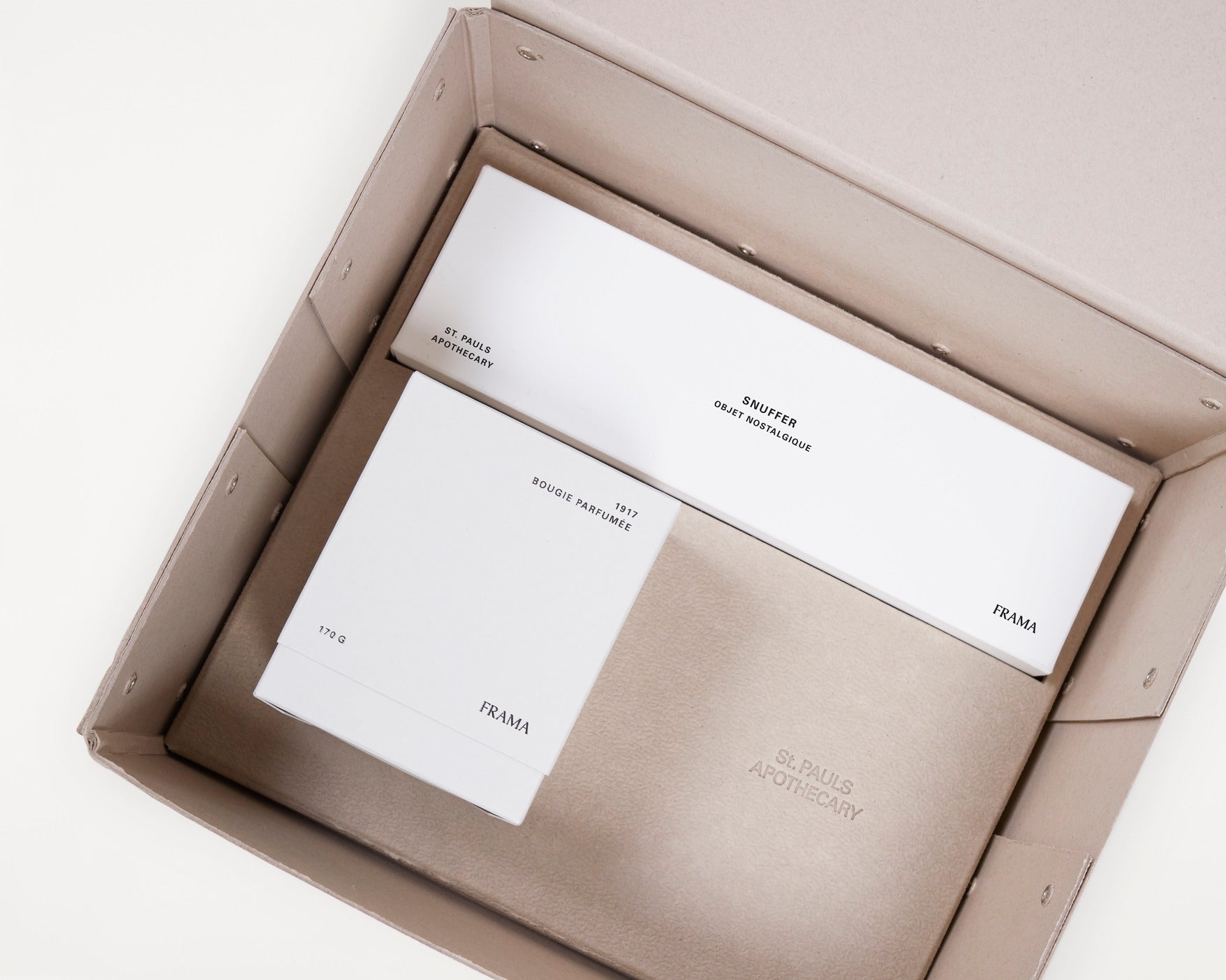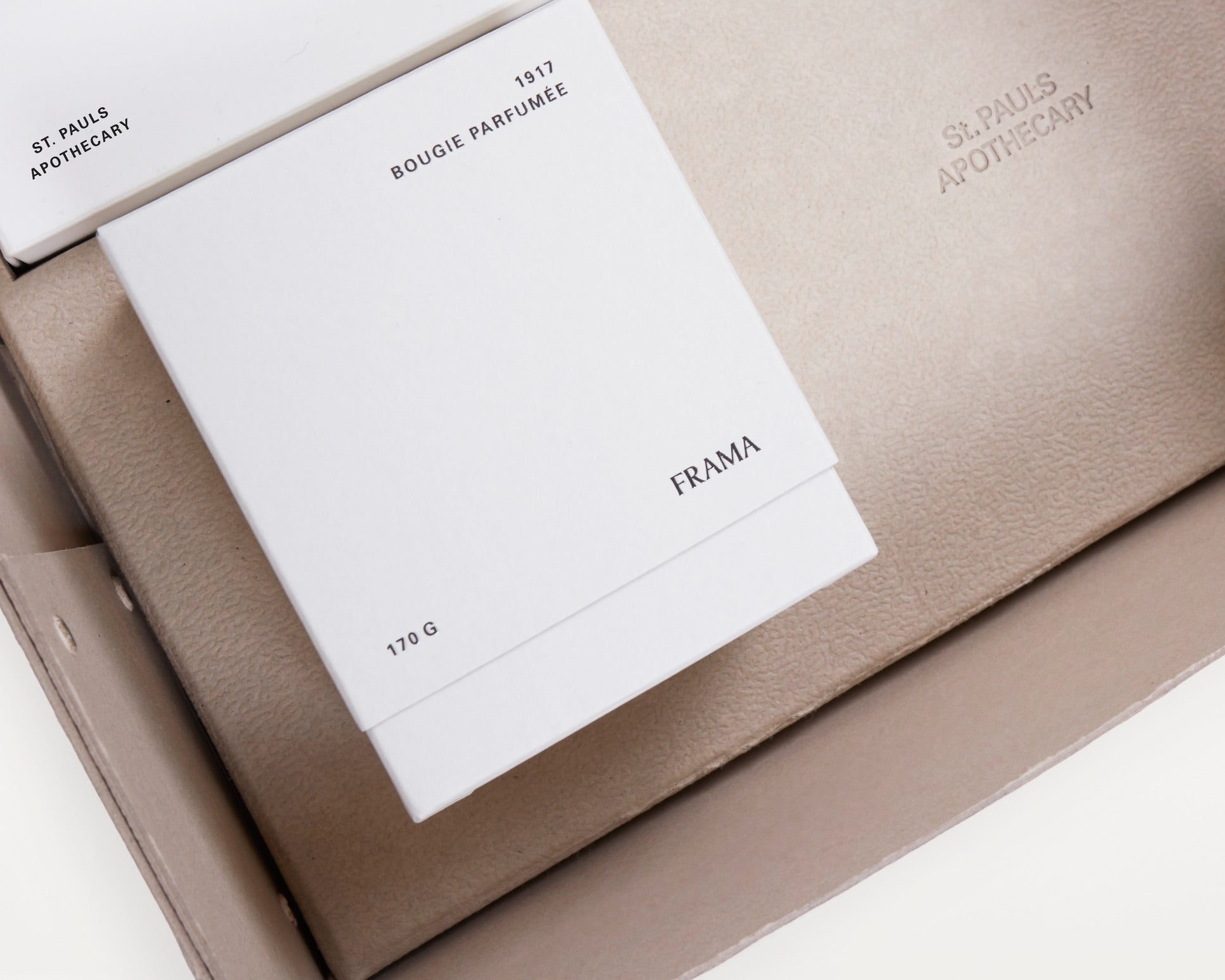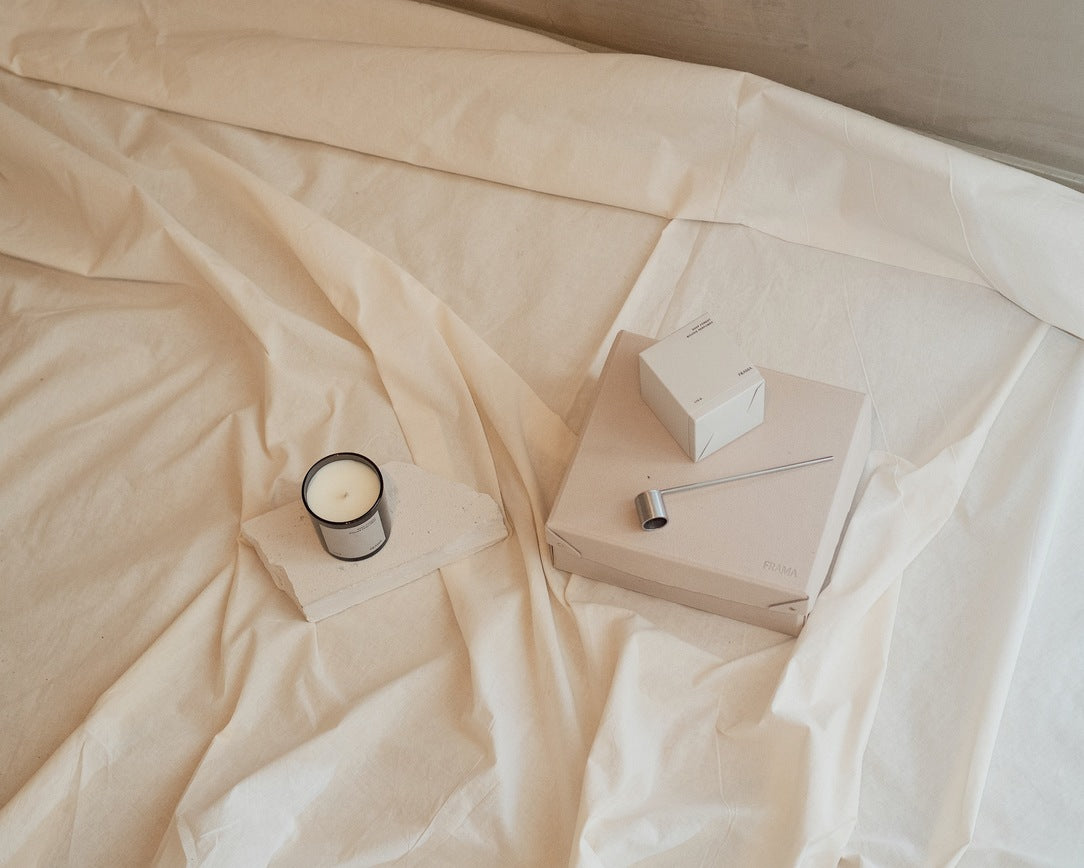 Gift Box: 1917 + Snuffer
Frama
A duo to set the ambiance in any space. Wooden notes of moss and grass from the Mediterranean Cypriot flora creates a deep, mysterious character to the 1917 Scented Candle. Whether you're showering your beloved ones with holiday gifts or surprising a friend with a thoughtful present, this Frama Gift Kit is sure to please.
Gift box includes: 1917 scented candle & candle snuffer
Notes: Bergamot and Cedarwood, Rose and Lilac, Patchouli, Seaweed, Oakmoss
Materials: Scent diffusing wax candle in black tinted glass with a wooden lid, the stainless steel snuffer will patina gracefully over time, box made from waste paper and dyed naturally produced locally in Copenhagen in a factory building from 1909

Dimensions: H8.8 / Ø7 cm
ABOUT FRAMA

Frama represents a graphical and straight forward aesthetic approach to design.
The Frama headquarters and Studio Store is located in central Copenhagen within the historic and protected neighbourhood of Nyboder. Former home of the St. Pauls Apotek established in 1878. The synergy between the past and present elements of the space is a direct link to how Frama defines their main interest within the creative field as a dialogue between two opposite poles; classical and contemporary approach – between digital and analogue production.