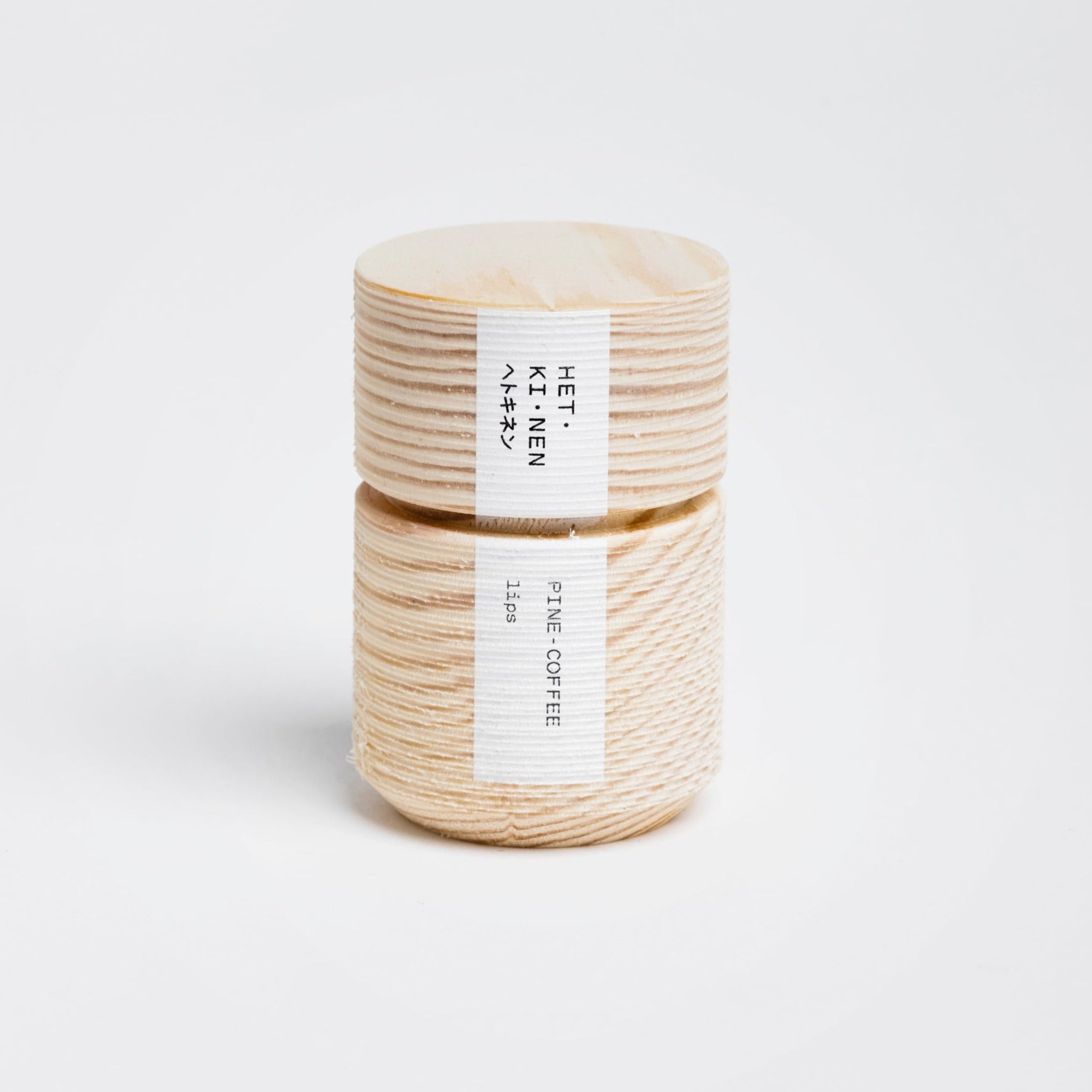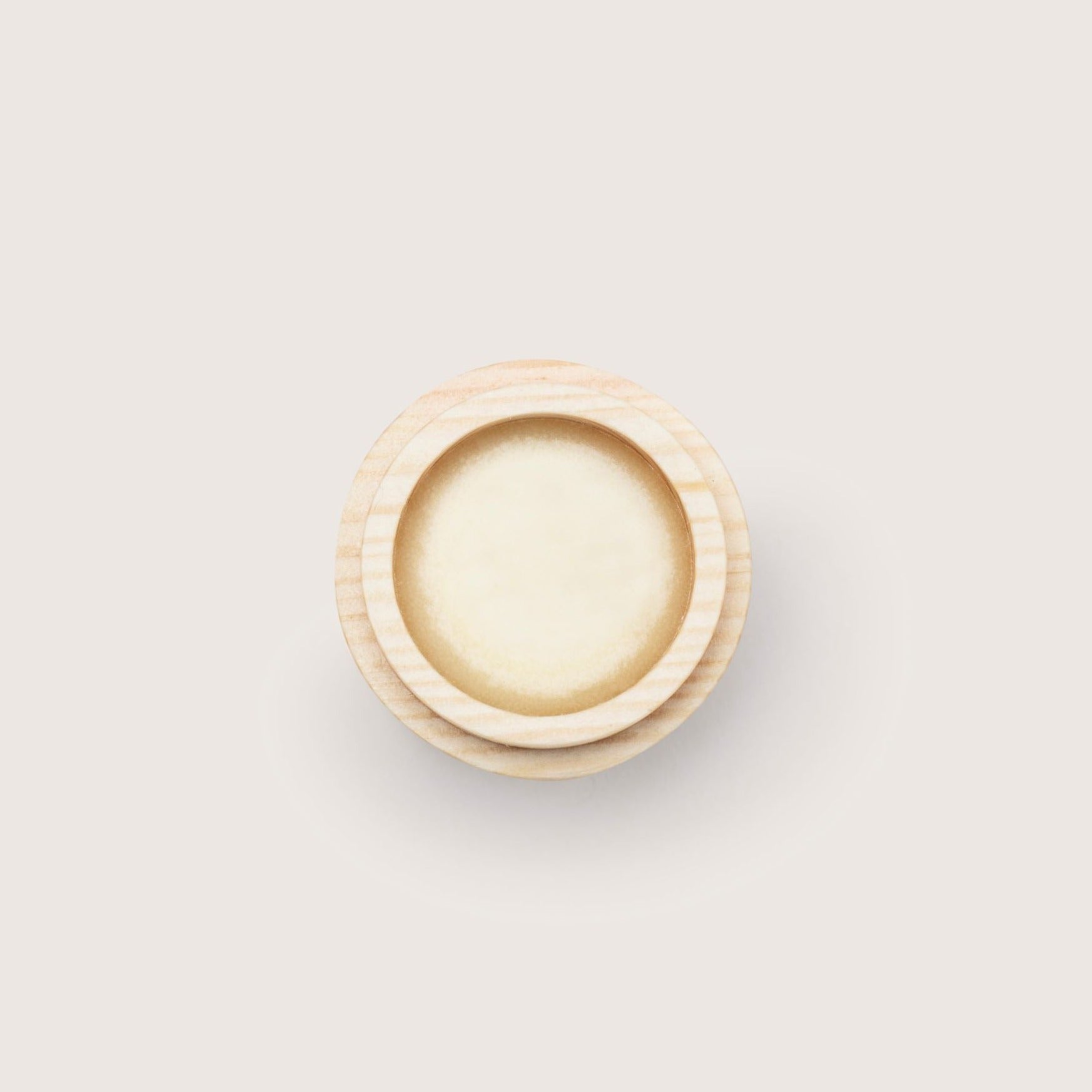 Lip Balm- Pine Coffee
Hetkinen
An moisturising lip balm by Hetkinen that perks you up.

A refreshing and aromatic lip balm containing essential pine oil and cold pressed oil from Arabica coffee beans. Will leave your lips feeling pleasant and smooth as silk.

In addition to coffee oil, this lip balm contains plenty of cold pressed vegetable oils which soften your skin - coconut, baobab, and almond oil, as well as shea butter and jojoba wax.

This lip balm does not contain water and is thus suitable even for sub-zero temperatures. Coffee butter soothes and refreshes dry lips. Pine stimulates and enhances concentration.

The scents in this product combine two essential Finnish elements: freshly brewed coffee and the Finnish forest.

Contains caffeine.
Country of origin: Finland
Size: 10ml
Features: Natural, organic, vegan, cruelty free, sustainable, plastic free, fresh, gentle and skilled artisan process. No preservative, alcohol, synthetics, water, colour, plastic

Materials: The wooden jars are manufactured from Finnish Pine heart wood. No chemicals are used in the process as the tree is naturally antibacterial

To use:  Take some balm from the jar with the tip of your finger and apply to dry skin when needed
ABOUT HETKINEN

HETKINEN is a Turku based Finnish lifestyle company that creates small design items and cosmetics from the pine wood. Hetkinen was founded in 2018. Company drives inspiration from the Finnish forests and trees. The design approach is careful and minimalist. Everything is made in harmony with nature.

Hetkinen's mission is to bring people closer to nature in their busy everyday lives with high-quality product innovations. Hetkinen products are sold in over 40 countries and the company is growing internationally. All Hetkinen products are manufactured in Finland at the company's own factories.