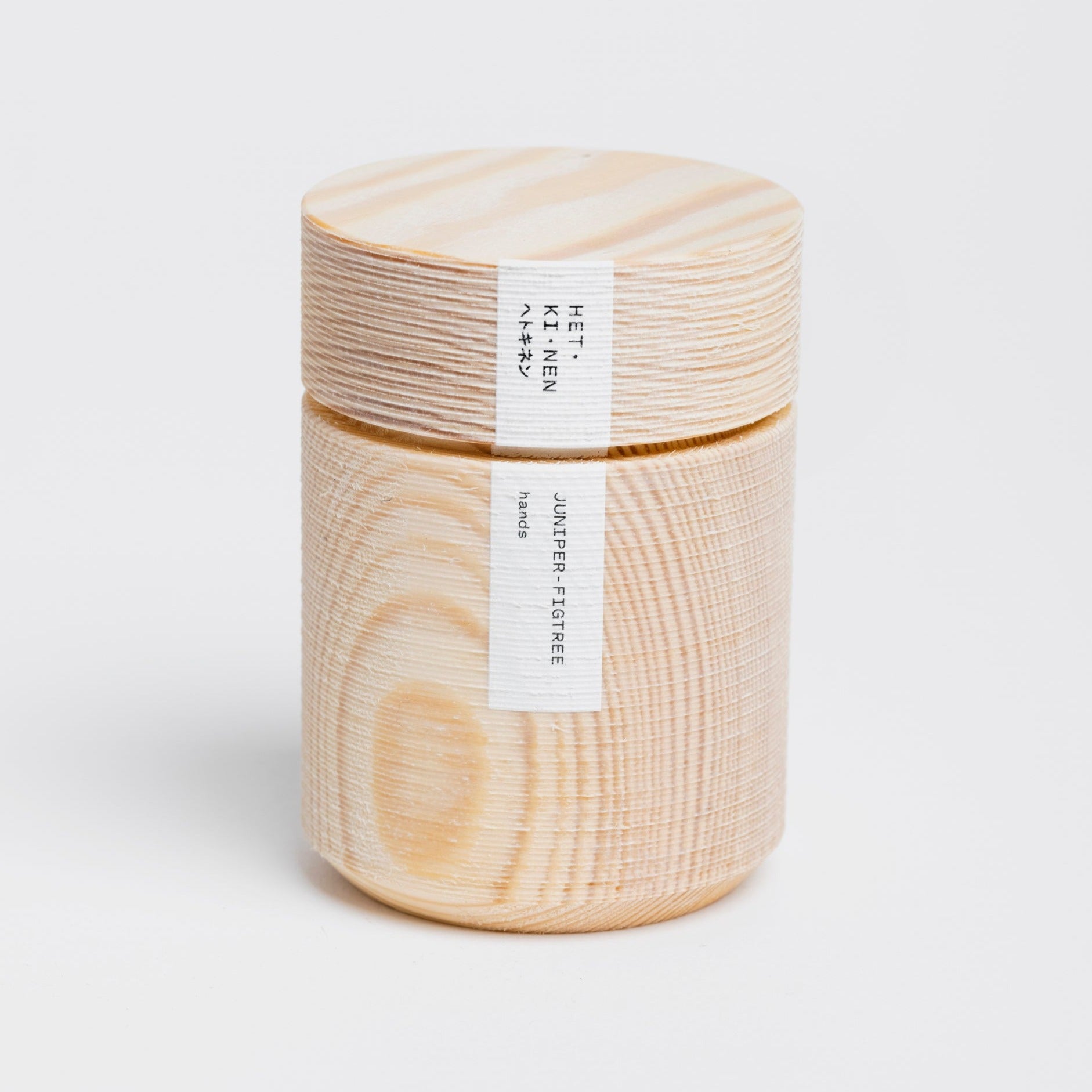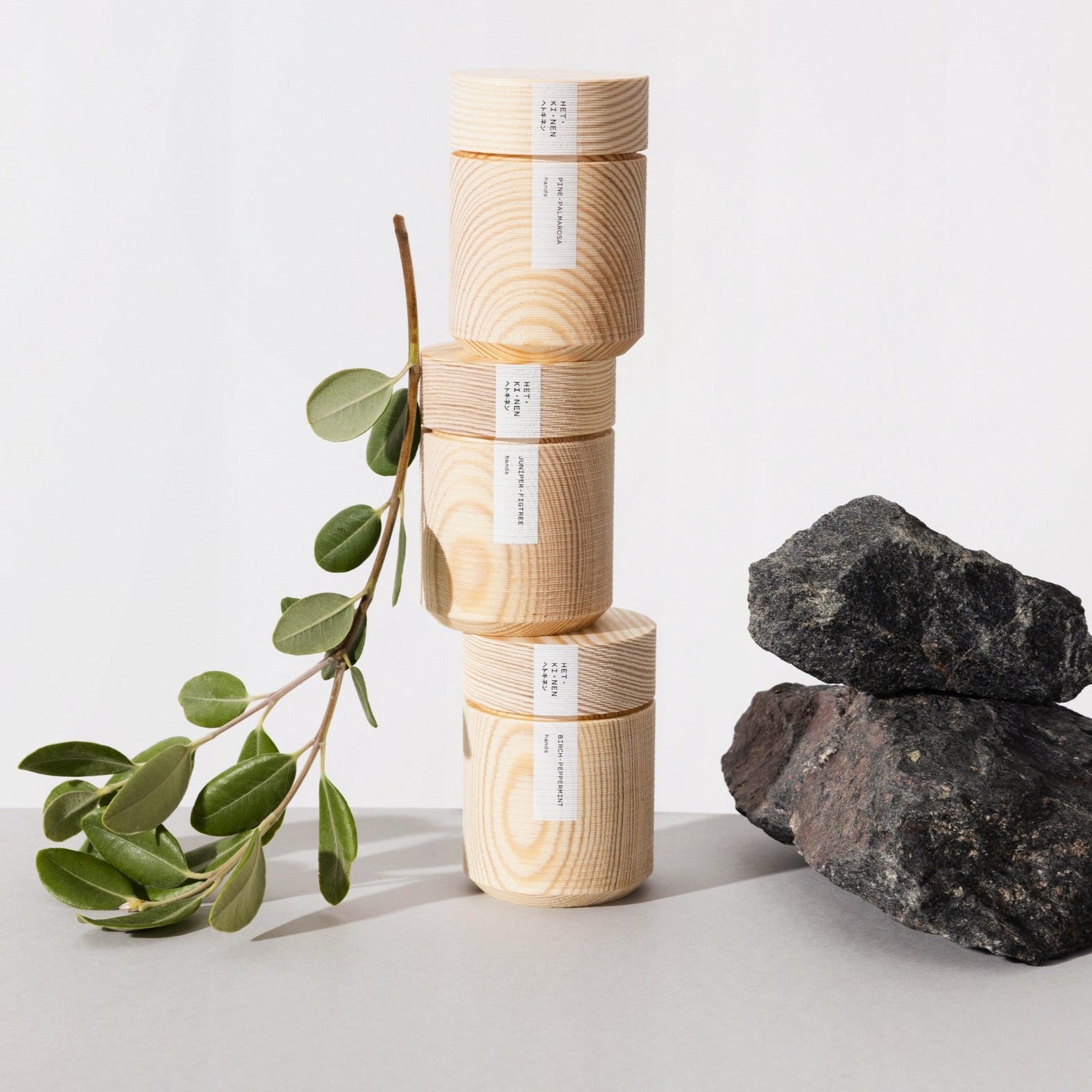 Hand Balm- Juniper Figtree
Hetkinen
A moisturising and protecting hand balm by Hetkinen

This natural and rich cream offers lasting protection for your hands. It moisturises your hands and cuticles quickly and easily when you need it the most. This balm contains a high amount of shea butter, which, together with jojoba oil and vitamin E, moisturises your hands effectively.
When mixed together, these vegetable oils smooth out wrinkles and enhance skin health. This balm offers protection from the cold, the wind, and the sun. It contains no water and is extremely long lasting. The cream's scents of juniper berry and benzoin create a fresh, yet warmly alluring combination. The naturally antibacterial juniper berry calms irritated skin. Juniper berry oil gently closes pores and evens your skin tone. The smell of benzoin resin is warm and rich with a hint of wood and vanilla.
The cream reduces itching, irritation and redness. This lasting balm is absorbed quickly, leaving you with a silky smooth skin. As it nourishes the skin, this cream is optimal for daily use. A hand balm that cleanses, gives strength, and reduces tiredness. Please note! This hand balm is not suitable for people suffering from kidney problems, as it contains juniper berry oil.
Country of origin: Finland
Size: 60ml
Features: Natural, organic, vegan, cruelty free, sustainable, plastic free, fresh, gentle and skilled artisan process. No preservative, alcohol, synthetics, water, colour, plastic

Materials: The wooden jars are manufactured from Finnish Pine heart wood. No chemicals are used in the process as the tree is naturally antibacterial

To use: Take a Small dab of the balm and spread it onto your hands. There is no added water in the cream, so a small amount is enough to moisturise your skin. Let it dry for a few seconds. When used in excess, it takes longer to be absorbed. Suitable for hands, feet, and the entire body.
ABOUT HETKINEN

HETKINEN is a Turku based Finnish lifestyle company that creates small design items and cosmetics from the pine wood. Hetkinen was founded in 2018. Company drives inspiration from the Finnish forests and trees. The design approach is careful and minimalist. Everything is made in harmony with nature.

Hetkinen's mission is to bring people closer to nature in their busy everyday lives with high-quality product innovations. Hetkinen products are sold in over 40 countries and the company is growing internationally. All Hetkinen products are manufactured in Finland at the company's own factories.