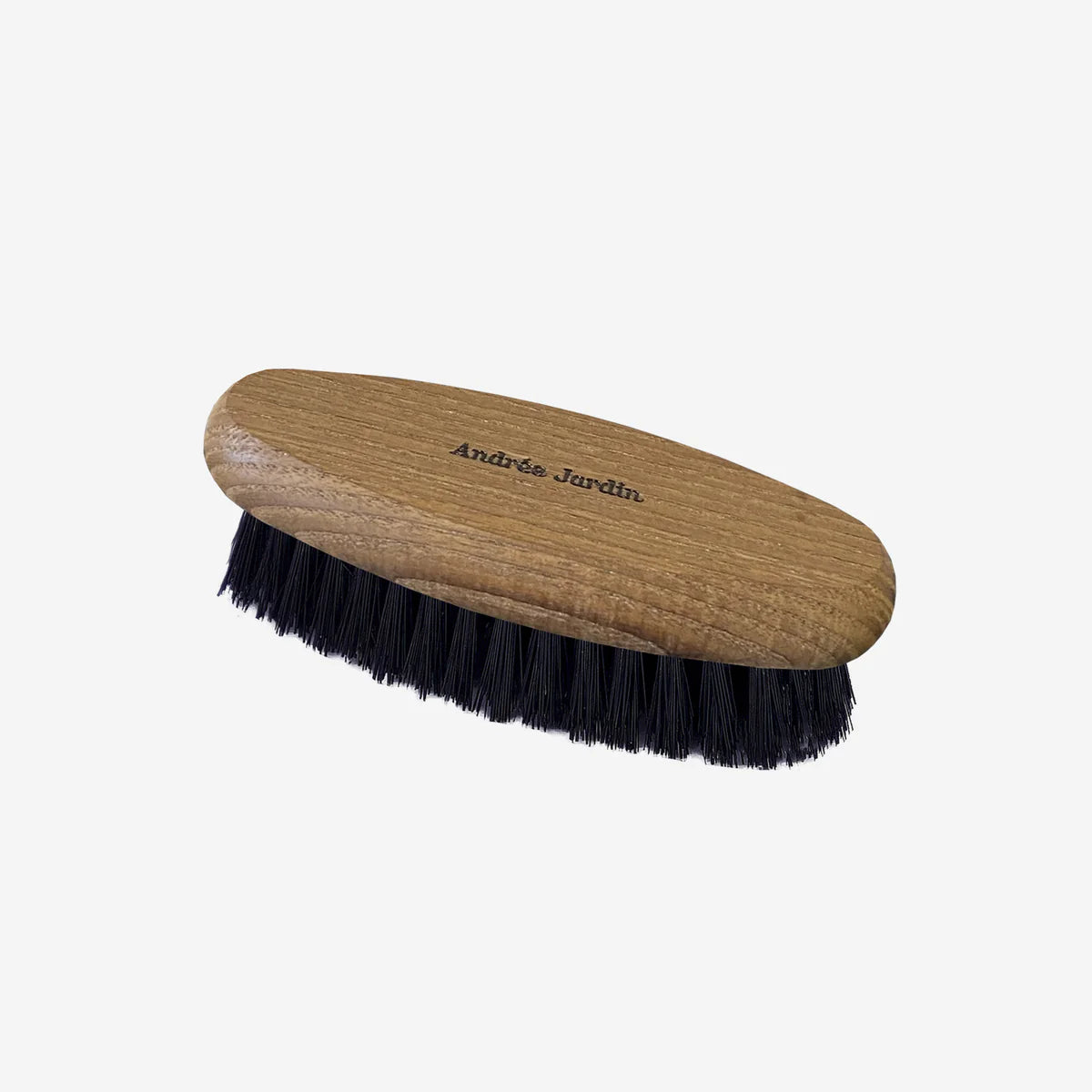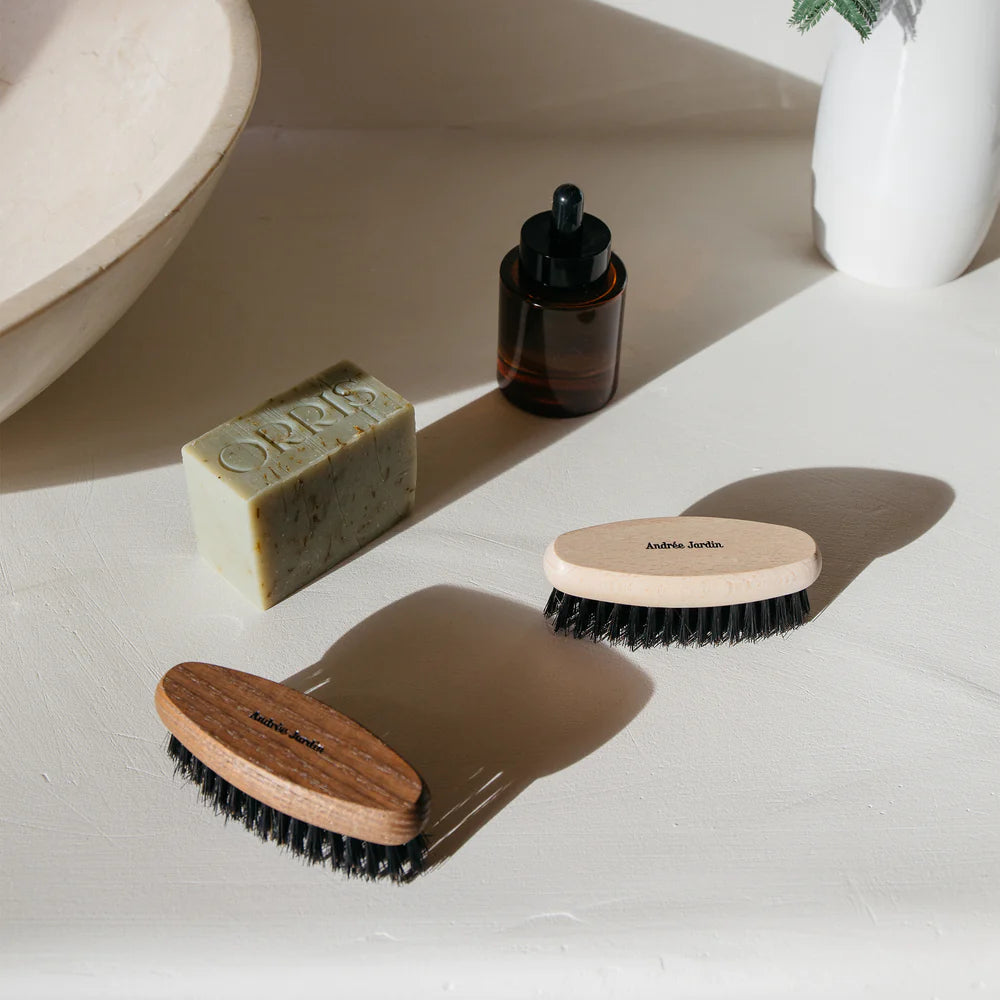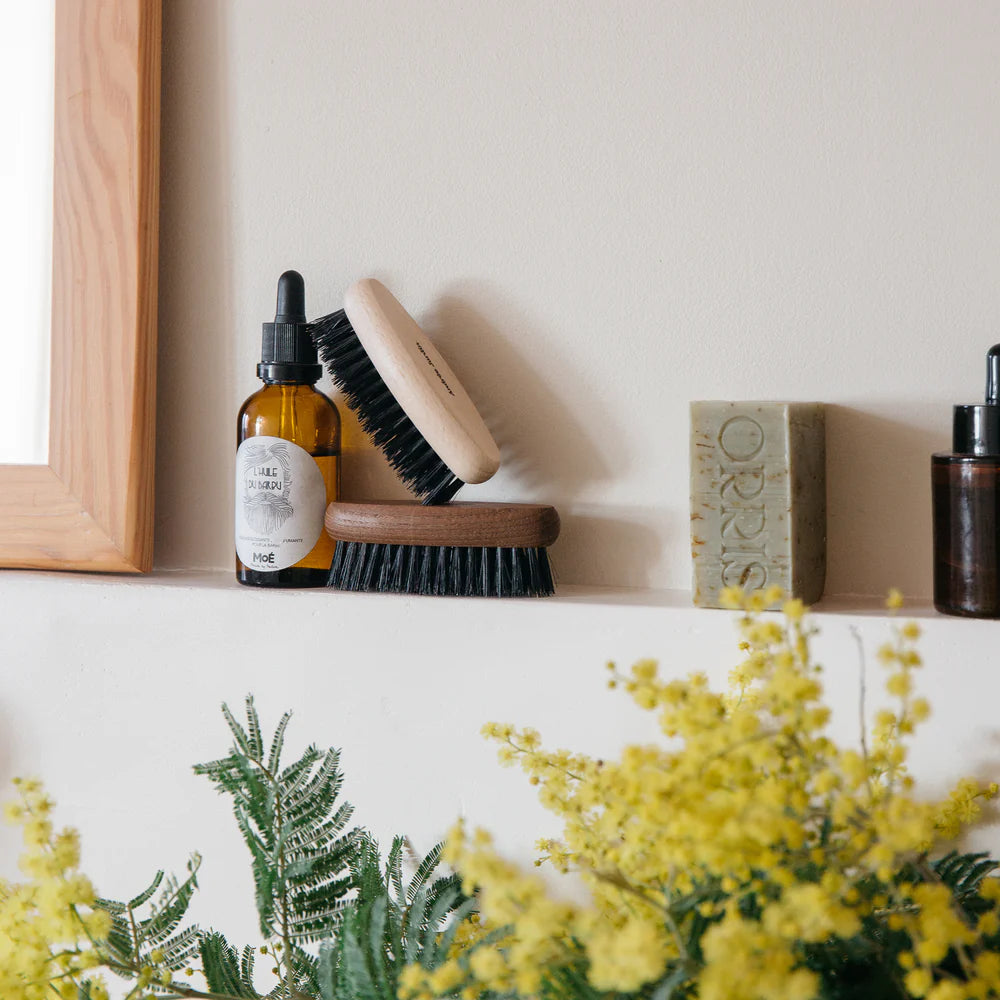 Heritage Beard brush- Ash Wood
Andrée Jardin
This beard brush is made from wood and boar bristle. The classic boar bristles minimize static, so your beard will be sleek and frizz-free.

A wonderful gift for the bearded men in your life, this brush will help them look sophisticated at all times.

These beard brushes help distribute the oils in your beard and massage the follicles to promote beard growth. A great addition to your morning routine, this compact beard brush is also great for grooming on-the-go.
Designed & manufactured in: France
Material: Heat treated ashwood from French sustainably managed forests & natural boar bristles
Dimensions: L 9cm x D 3cm
To use: Brush your beard towards your chin for a neat, full, and uniform look. In other words, this means down your cheek beard and fore beard, and up your neck beard in a forward direction.
ABOUT ANDRÉE JARDIN
Andrée Jardin is an artisanal brushmaker established in the Nantes region in France since 1947. Our desire is to share with as many people as possible home accessories that are respectful of our environment, beautiful, functional and that translate a French art of living.
The selection of natural raw materials and the craftsmanship required to make Andrée Jardin brushes are based on the experience of several generations and result in an exclusive quality. Our desire is to promote objects made of natural materials, far from the all-plastic mass production.