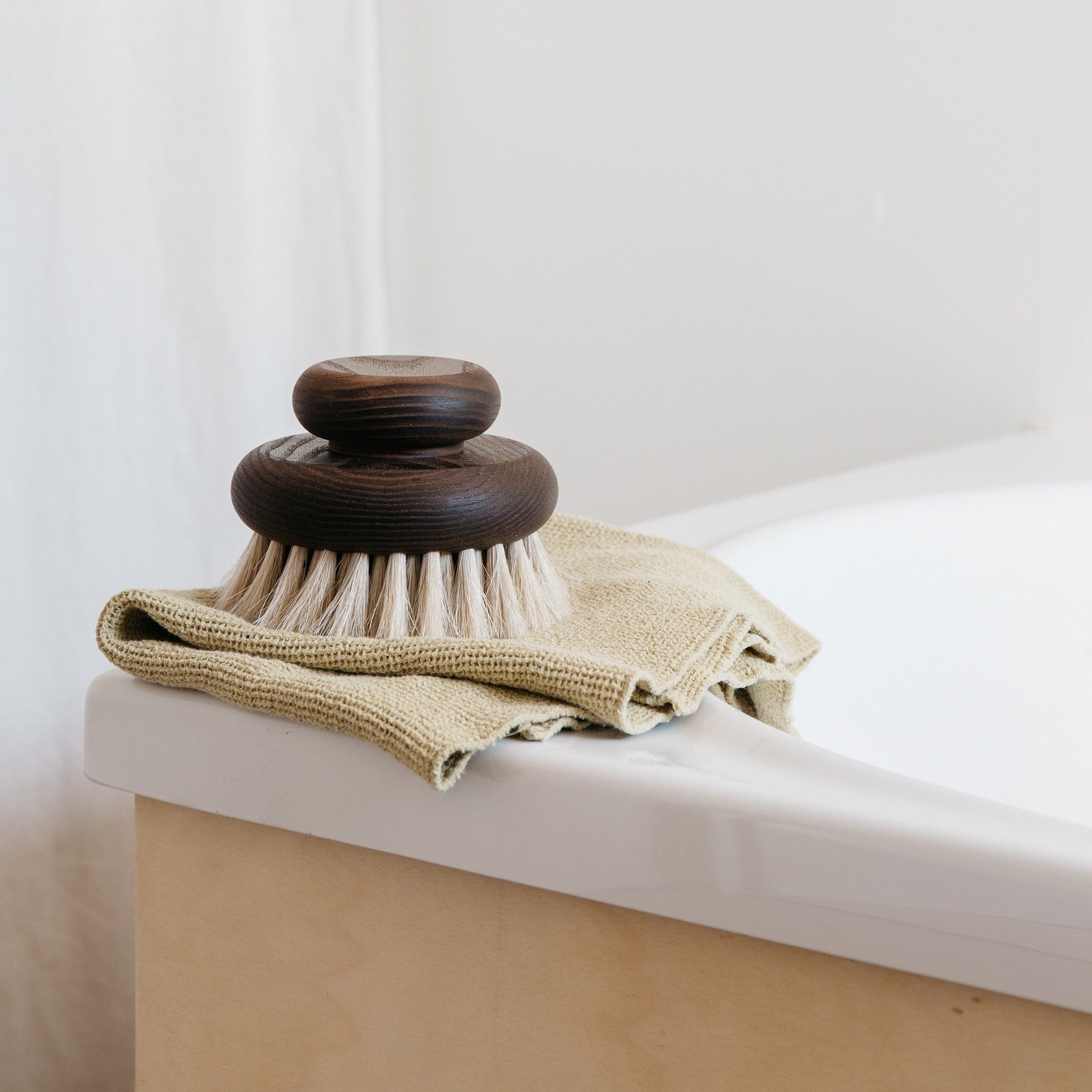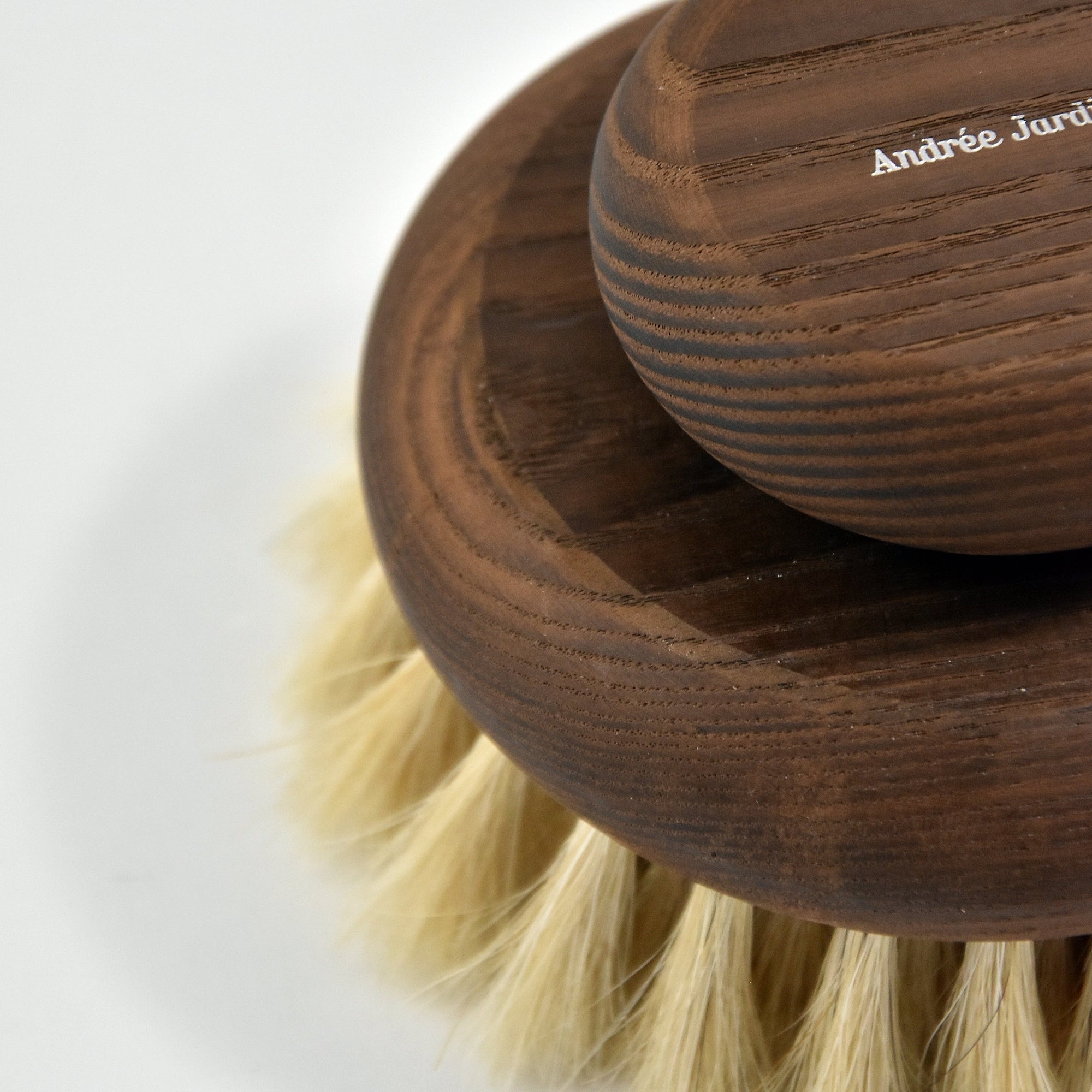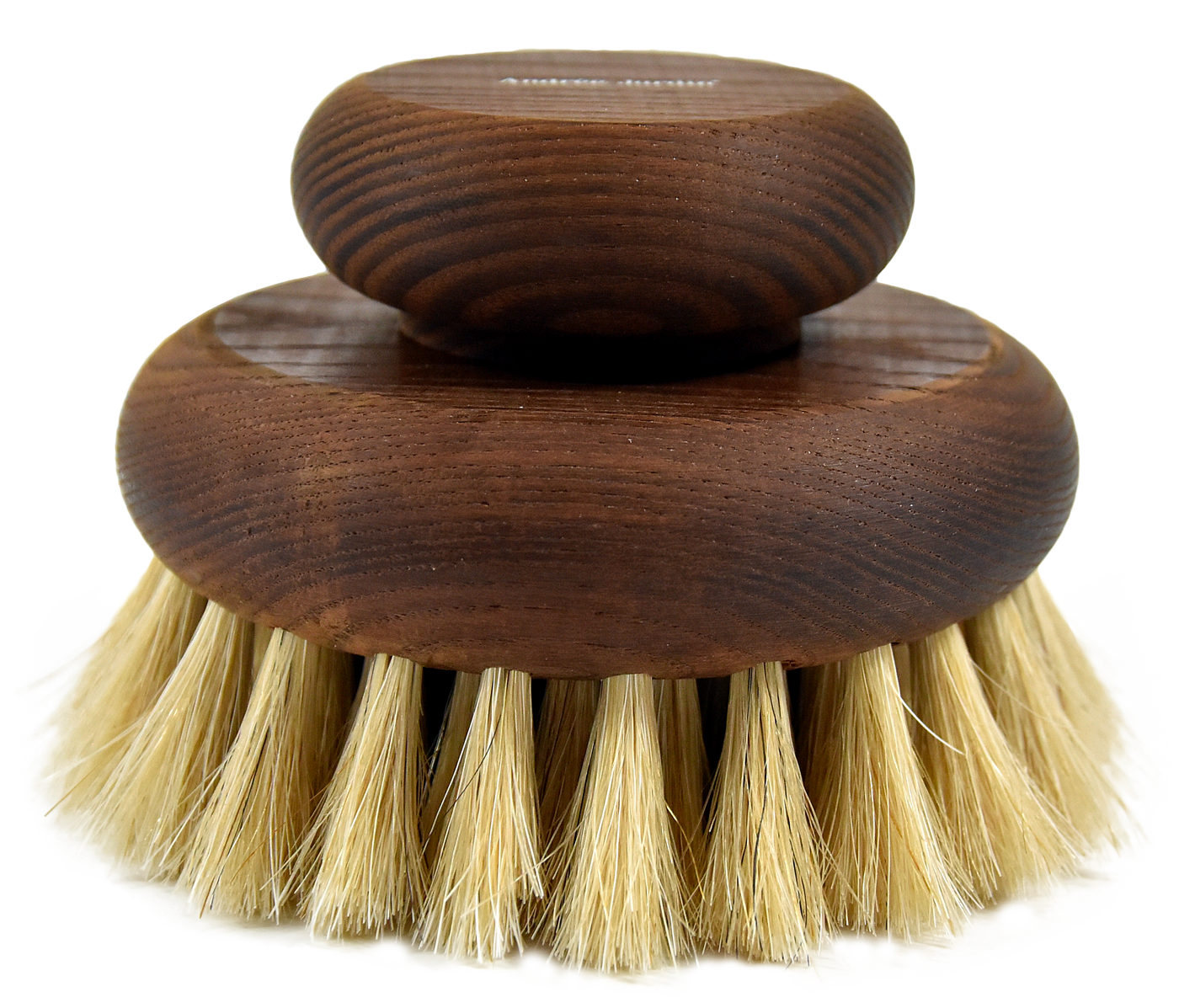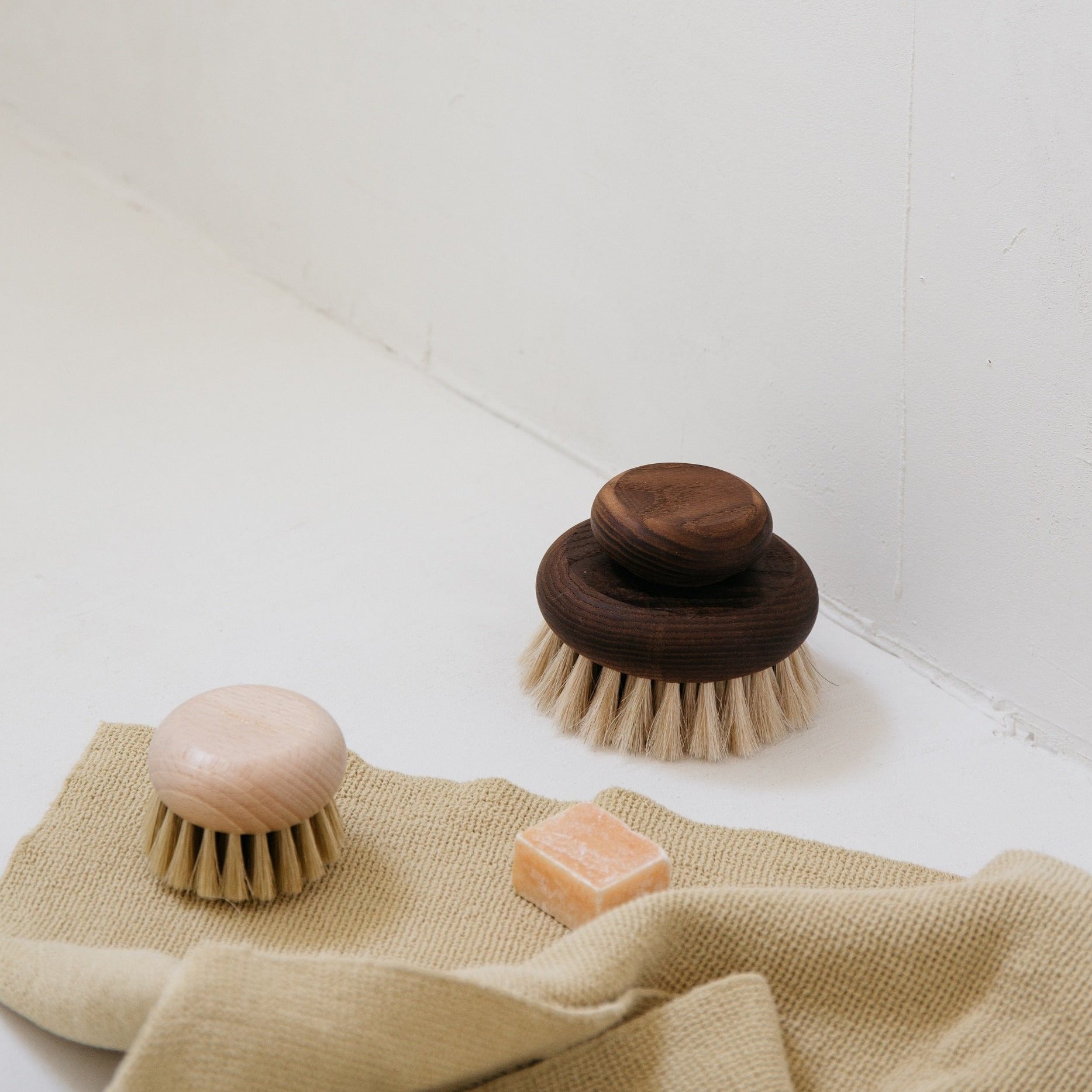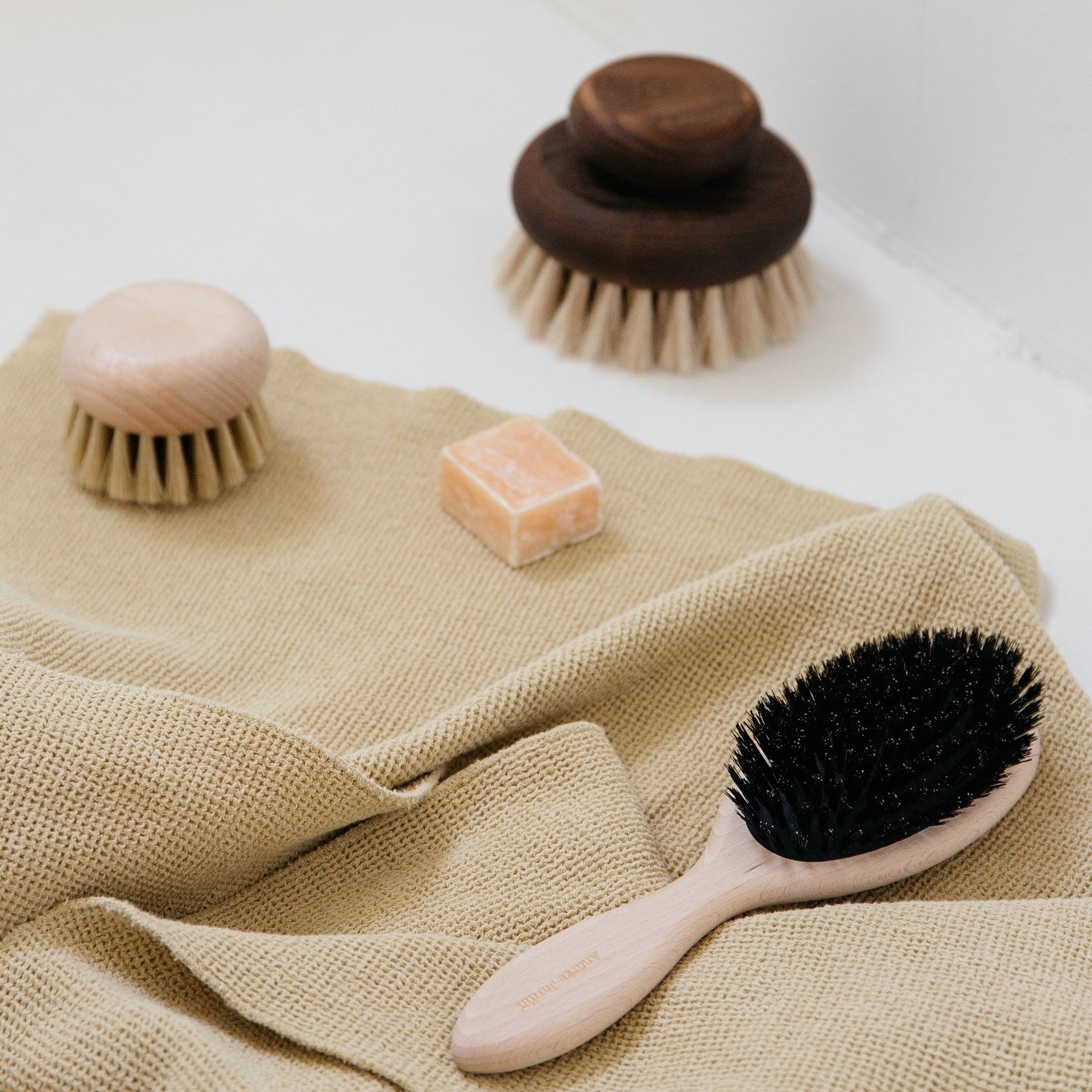 Heritage Big Body Brush- Ash Wood
Andrée Jardin
This big body brush is ideal for a daily shower as it stimulates your skin by exfoliating and scrubbing dead cells and stimulating the blood circulation. It also provides a massaging effect and can be used for dry body brushing before a nice bath to stimulate the body to release toxins and reduce muscle tension.

Our Big Body Brush will allow you a real comfort of use thanks to its adapted shape as well as an excellent grip.
Designed & manufactured in: France 
Material: Heat treated ashwood from French sustainably managed forests & natural blonde horsehair
Dimensions: H 9.5cm x D 11cm
Maintenance: Dry the hairs downwards and drain well after use. Prolonged contact with water may alter its appearance.
ABOUT ANDRÉE JARDIN
Andrée Jardin is an artisanal brushmaker established in the Nantes region in France since 1947. Our desire is to share with as many people as possible home accessories that are respectful of our environment, beautiful, functional and that translate a French art of living.

The selection of natural raw materials and the craftsmanship required to make Andrée Jardin brushes are based on the experience of several generations and result in an exclusive quality. Our desire is to promote objects made of natural materials, far from the all-plastic mass production.