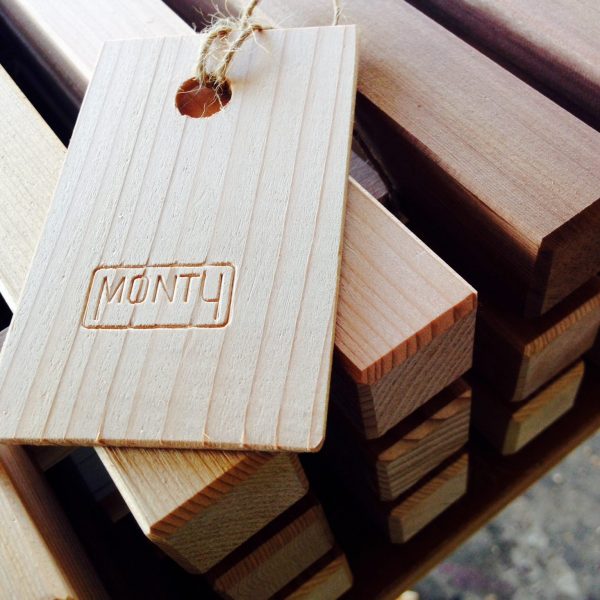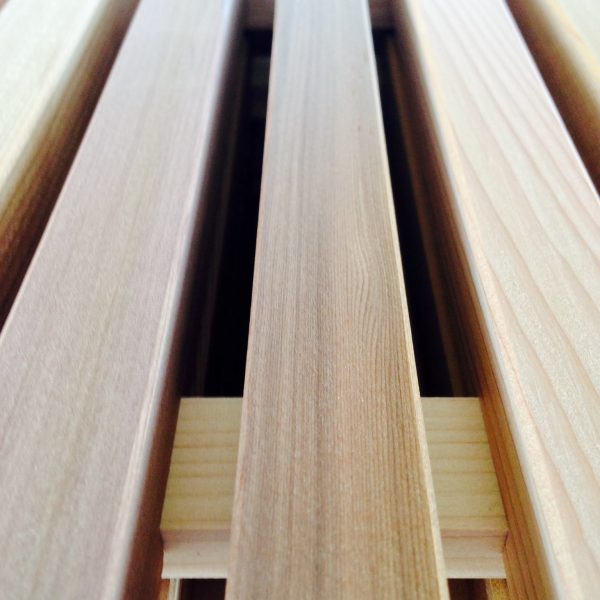 Timber Mat 600
Ian Monty Wood
Ian Monty is a local wood craftsman who designs and supplies these natural slatted hemlock mats. They are available in 2 sizes and are perfect for wet areas such as outdoor showers.
Please note: these are hand made from a soft timber and as such imperfections in the product may occur but are just part of the beauty of each individual piece.
Material: Western Hemlock
Dimensions: 600mm L x 450mm W 
About Ian Monty Wood

My year at Sturt School for Wood in Mittagong gave me an excellent base to develop a new career. Each day my education continues. Exposed joints are my passion, with handcut dovetails, bridle joints or through-tenons a particular delight.

Solid timbers, as opposed to manmade, are primarily used. I endeavour to use sustainably forested timbers where possible. The process from concept to design to construction requires close collaboration between my client and I to ensure effective communication of aesthetic, functional and budgetary considerations. This helps to eliminate surprises at either end and results in a piece that fulfils it's purpose and justifies the rationale behind its creation in all respects.