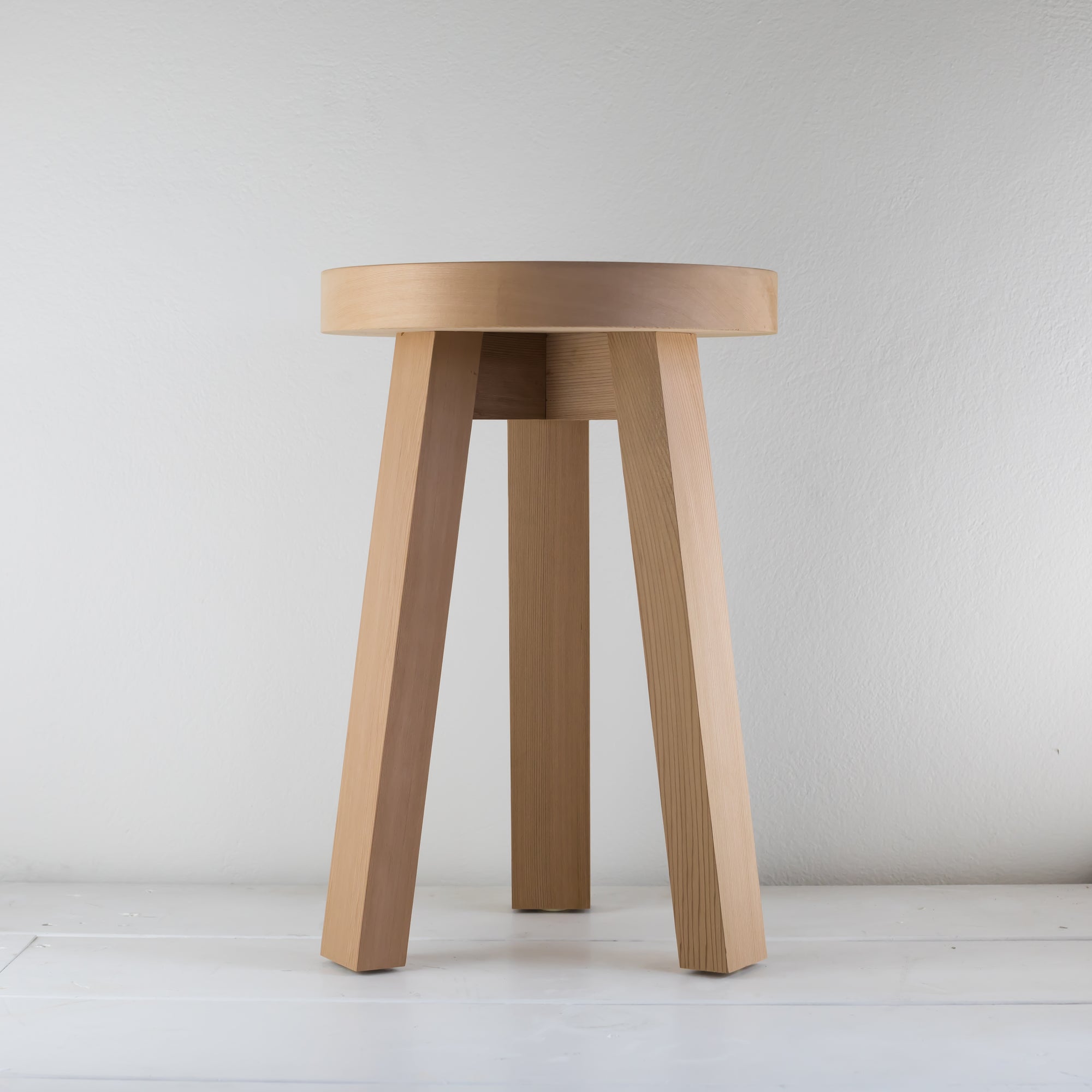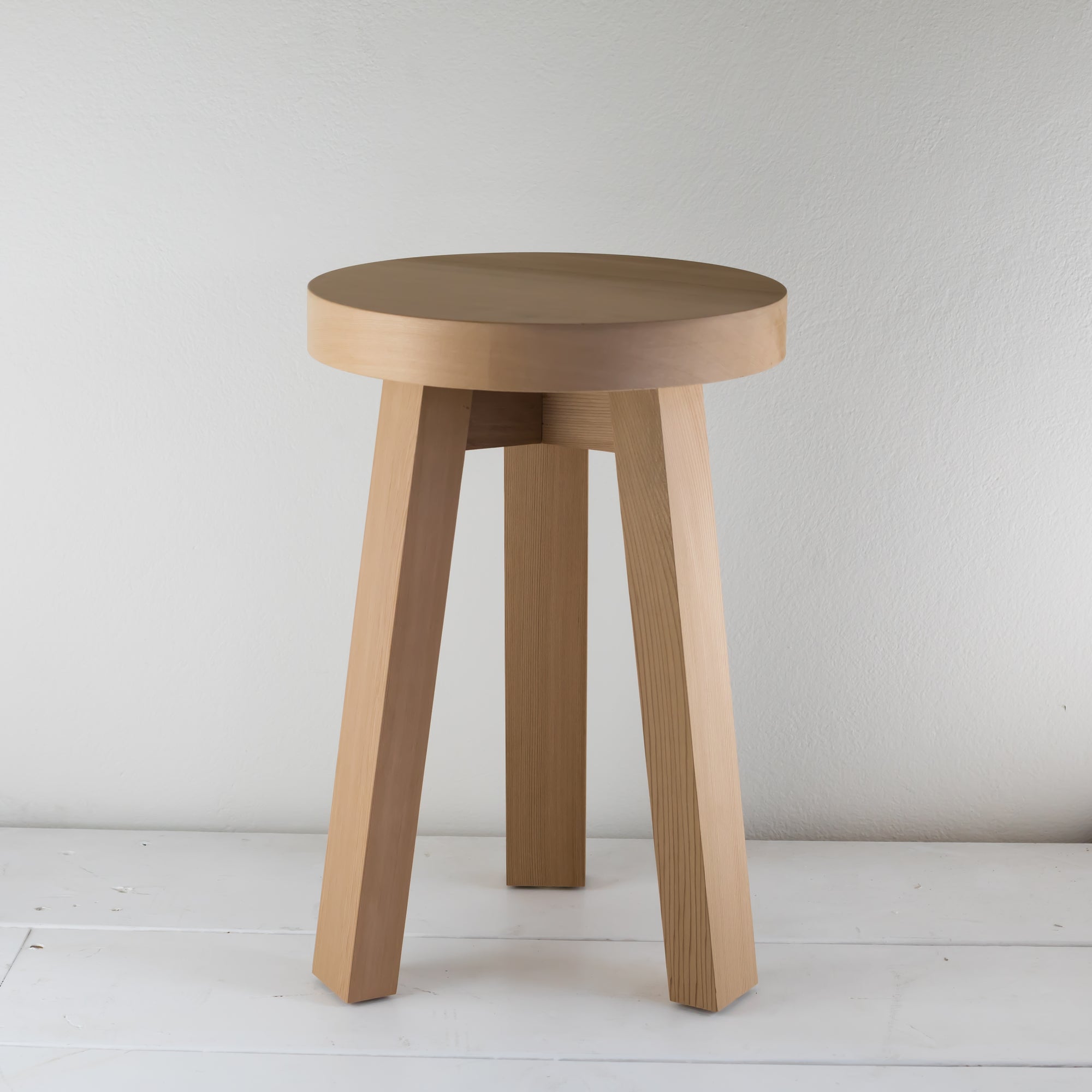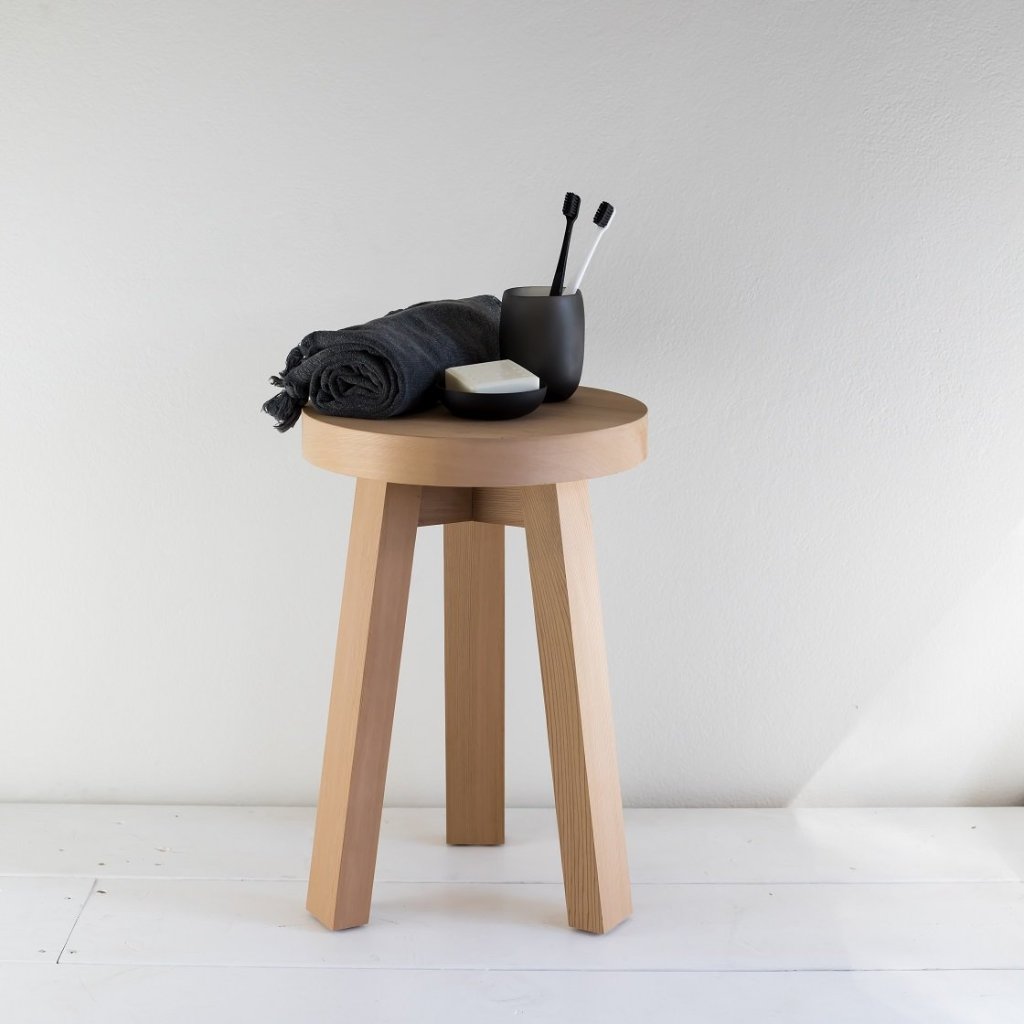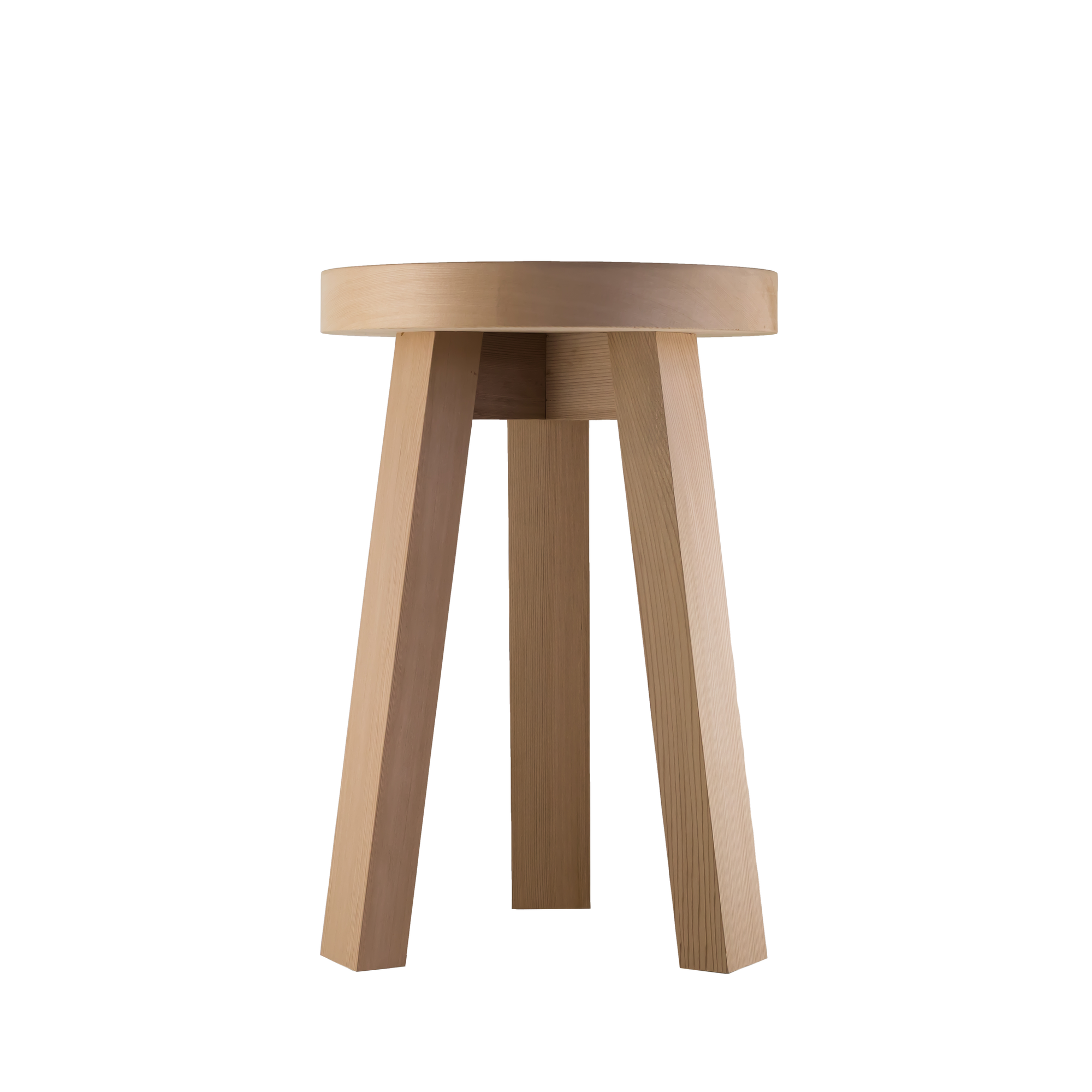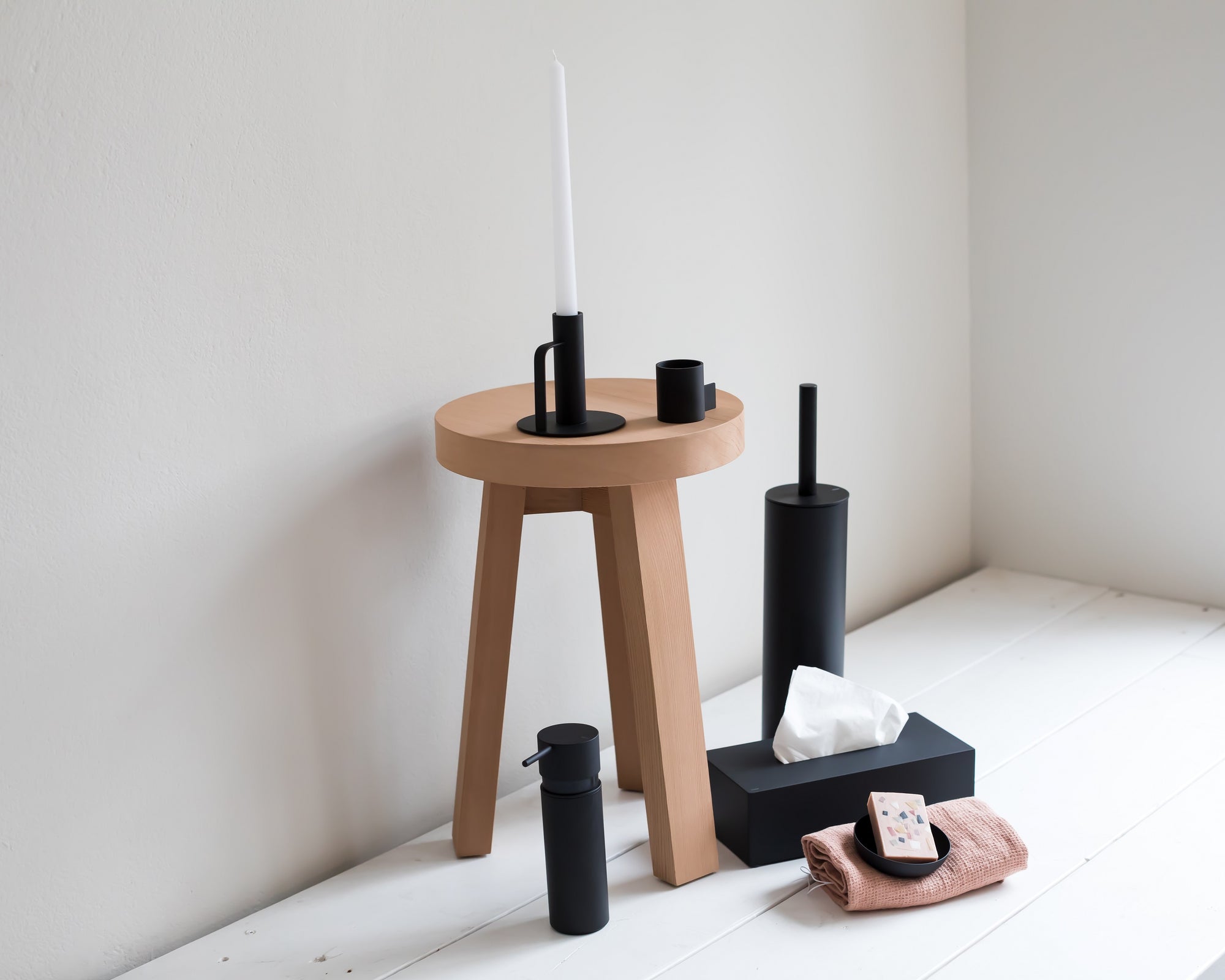 Timber Stool, Round
Ian Monty Wood
Our timber stools have been especially commissioned for us by local wood craftsman Ian Monty.
They are made of sustainably forested hemlock and are perfect for wet areas such as bathrooms and can also be used as side tables for freestanding baths.
Please note: these are hand made from a soft timber and as such imperfections in the product may occur but are just part of the beauty of each individual piece.
Finish: Western Hemlock (P.N these are lighter than our previous western red cedar stools)
Dimensions: H 445mm Dia 295mm 
About Ian Monty

Ian Monty Wood Design designs and makes studio furniture.

My year at Sturt School for Wood in Mittagong gave me an excellent base to develop a new career. Each day my education continues. Exposed joints are my passion, with handcut dovetails, bridle joints or through-tenons a particular delight.

Solid timbers, as opposed to manmade, are primarily used. I endeavour to use sustainably forested timbers where possible. The process from concept to design to construction requires close collaboration between my client and I to ensure effective communication of aesthetic, functional and budgetary considerations. This helps to eliminate surprises at either end and results in a piece that fulfils it's purpose and justifies the rationale behind its creation in all respects