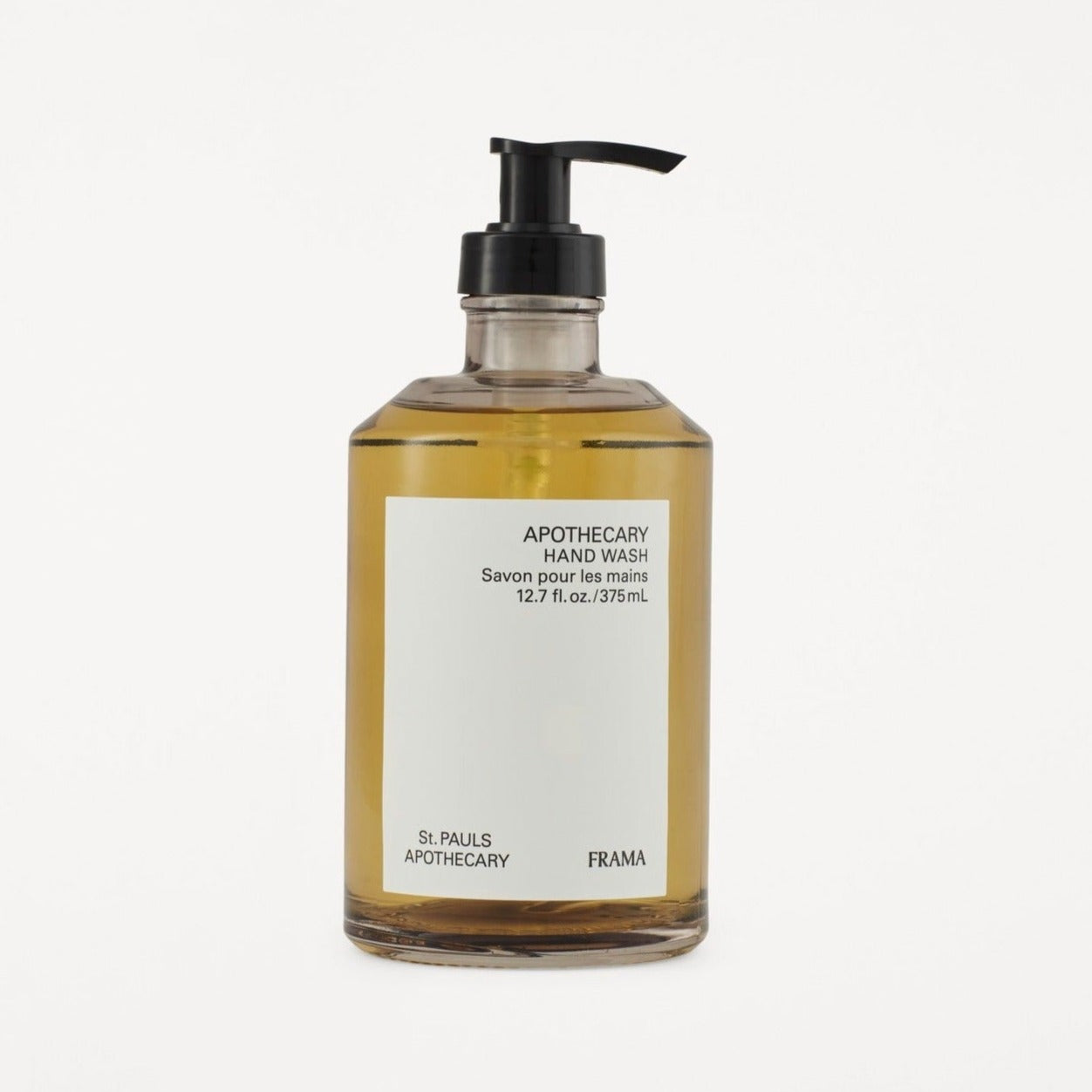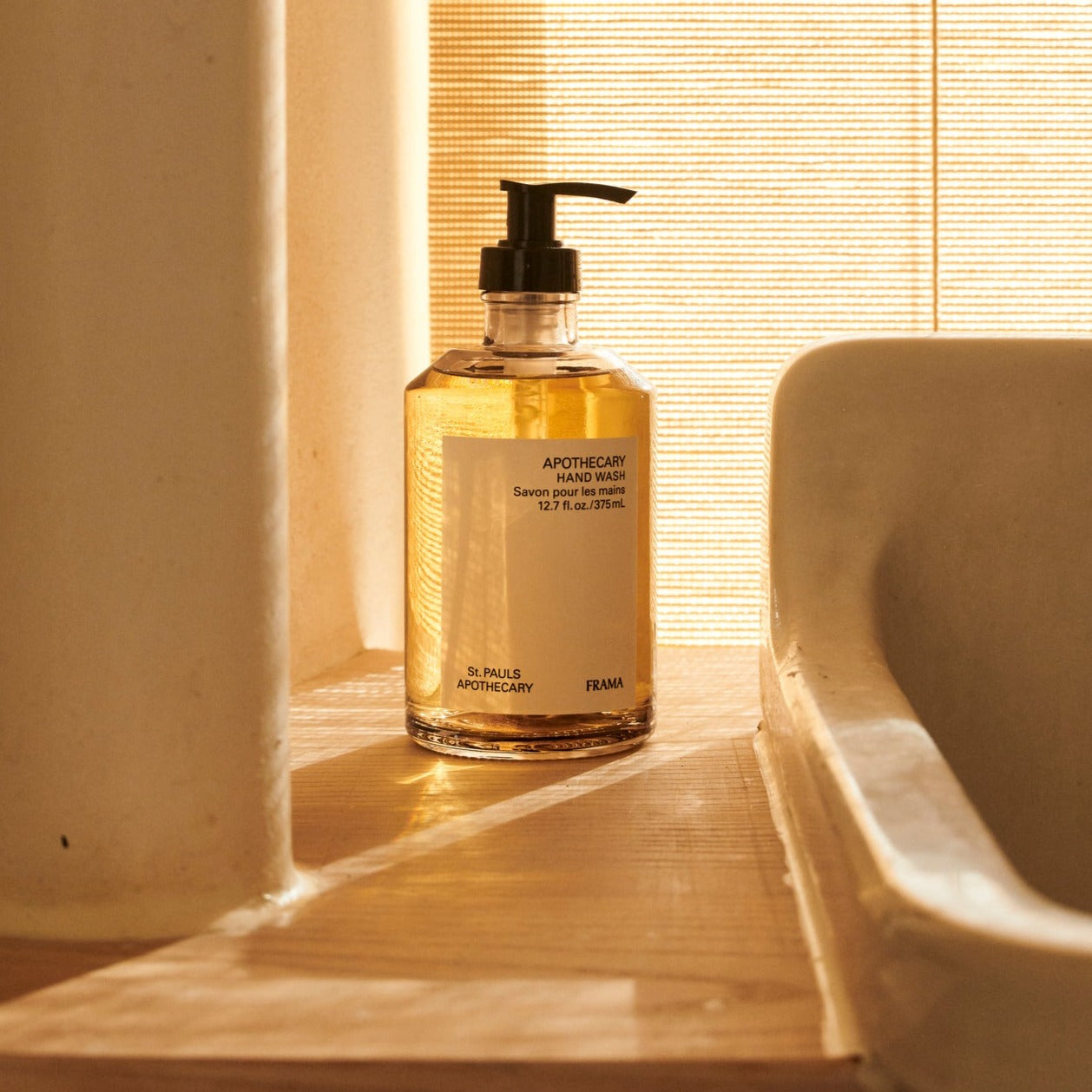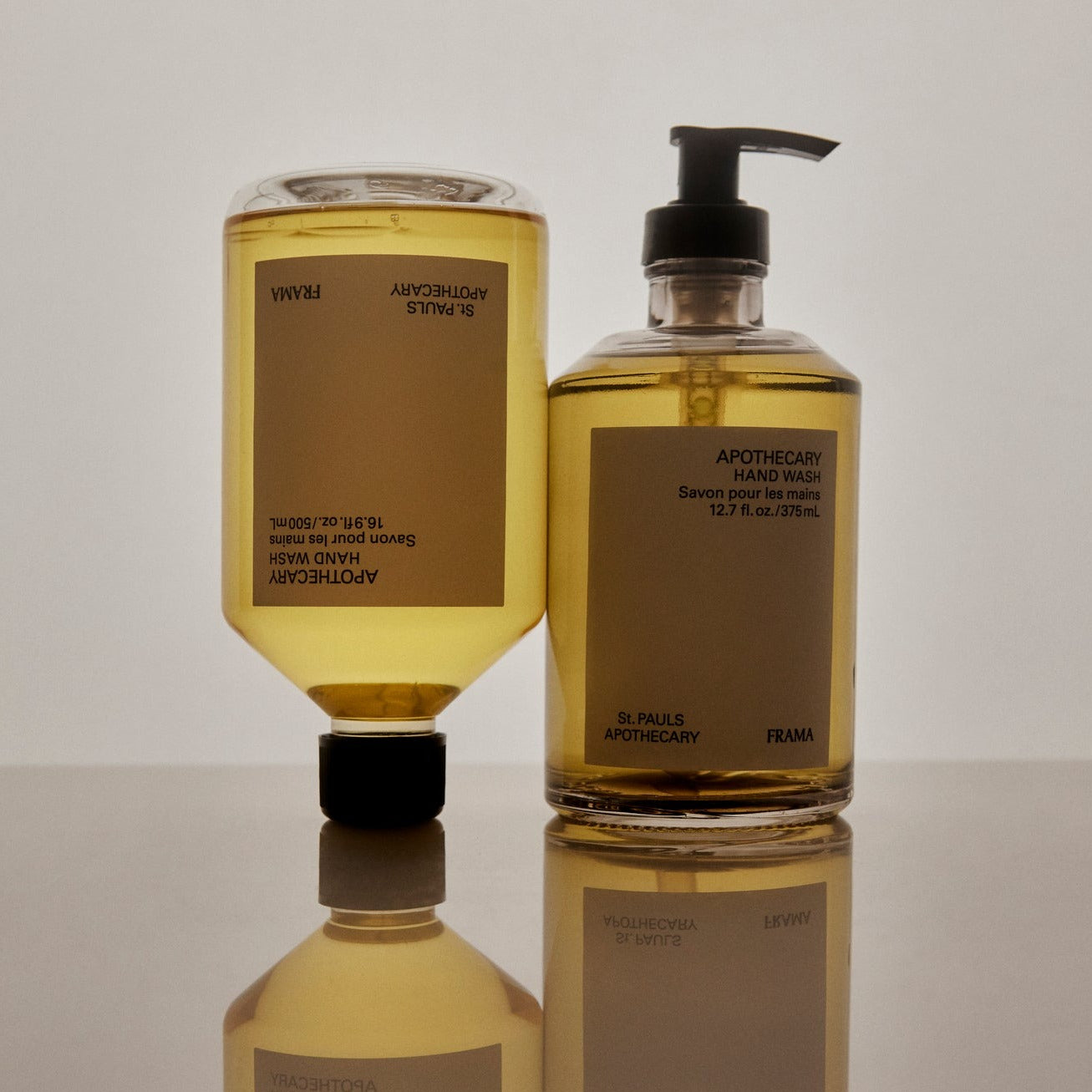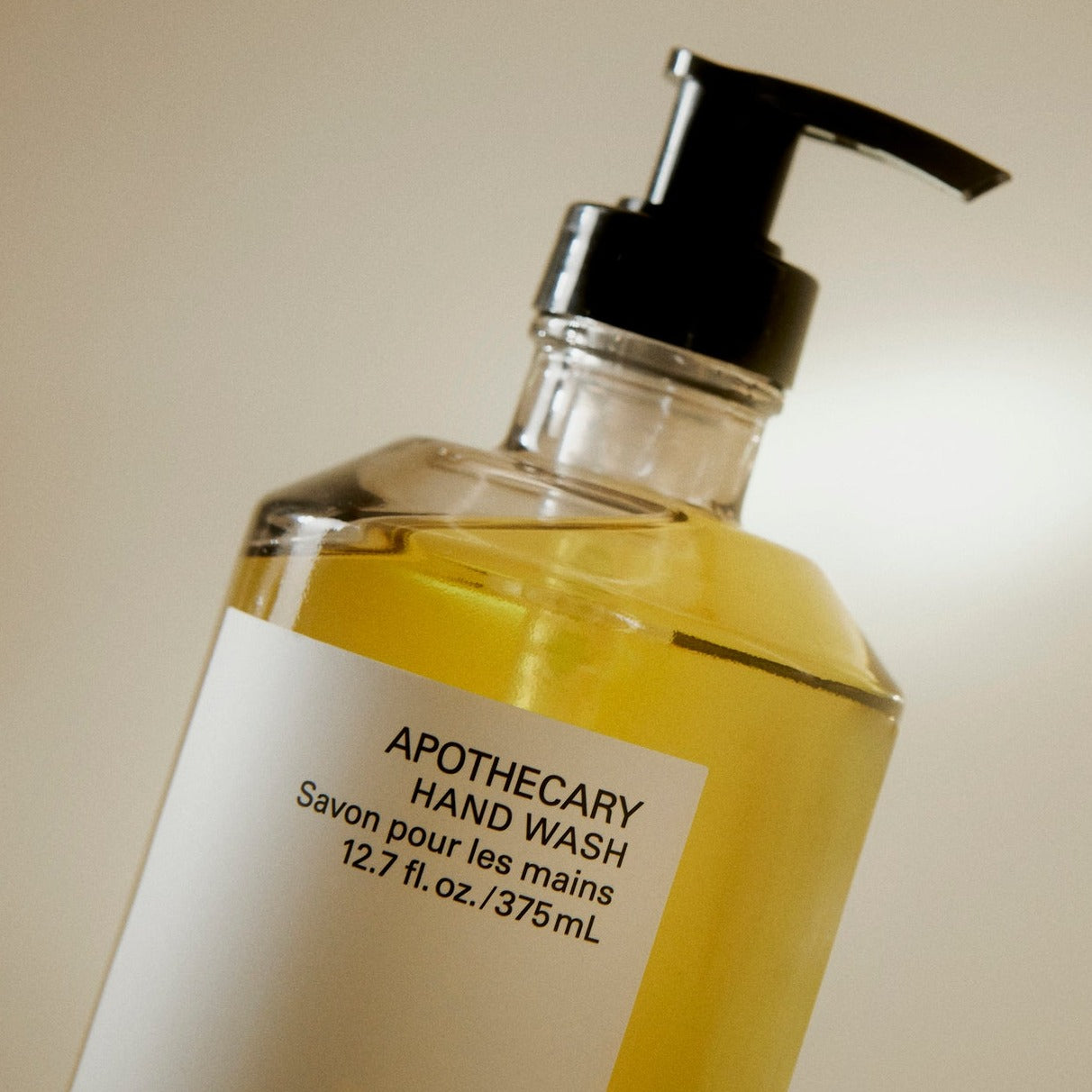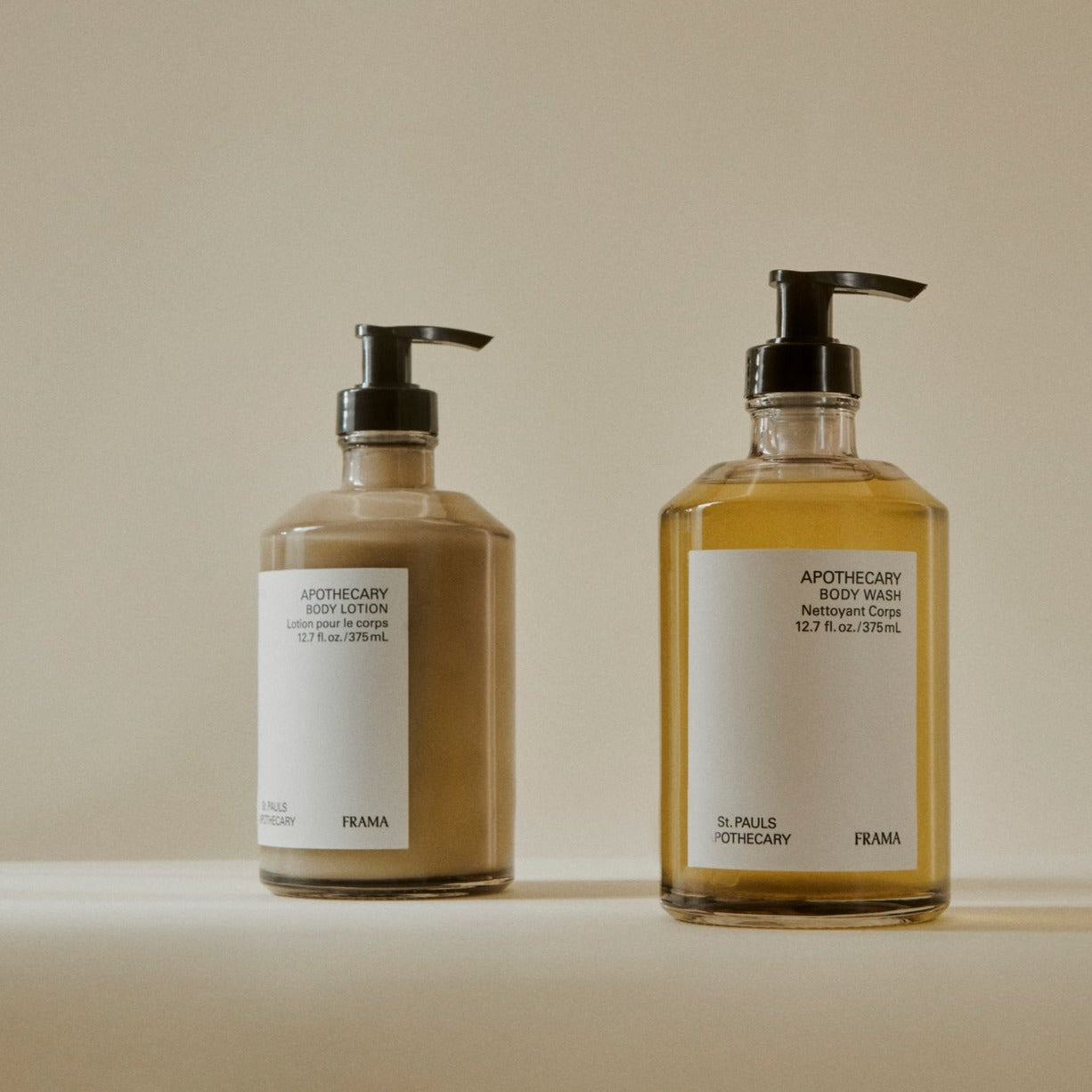 Apothecary Hand Wash
Frama
The Apothecary Hand Wash by Frama is a mild, scented cleansing gel containing natural and organic ingredients. The hand wash features the collection's signature scent, highlighted by aromatic notes of sandalwood, cedar, and ylang ylang. With its lightweight formulation, gentle foaming agents, and active ingredients, the cleansing gel is formulated for everyday use providing an invigorating and refreshing cleanse that supports healthy skin.
FEATURES: Ideal for all skin types
Vegan and cruelty-free
Created with sustainably sourced, natural and organic ingredients
Gender-neutral
This care product comes in a glass container
Made in Denmark
KEY NOTES: Sandalwood, Cedarwood, Ylang Ylang

AROMA: Citrus, Floral, Woody
SIZE: 375ml
ABOUT FRAMA

Frama represents a graphical and straight forward aesthetic approach to design.
The Frama headquarters and Studio Store is located in central Copenhagen within the historic and protected neighbourhood of Nyboder. Former home of the St. Pauls Apotek established in 1878. The synergy between the past and present elements of the space is a direct link to how Frama defines their main interest within the creative field as a dialogue between two opposite poles; classical and contemporary approach – between digital and analogue production.