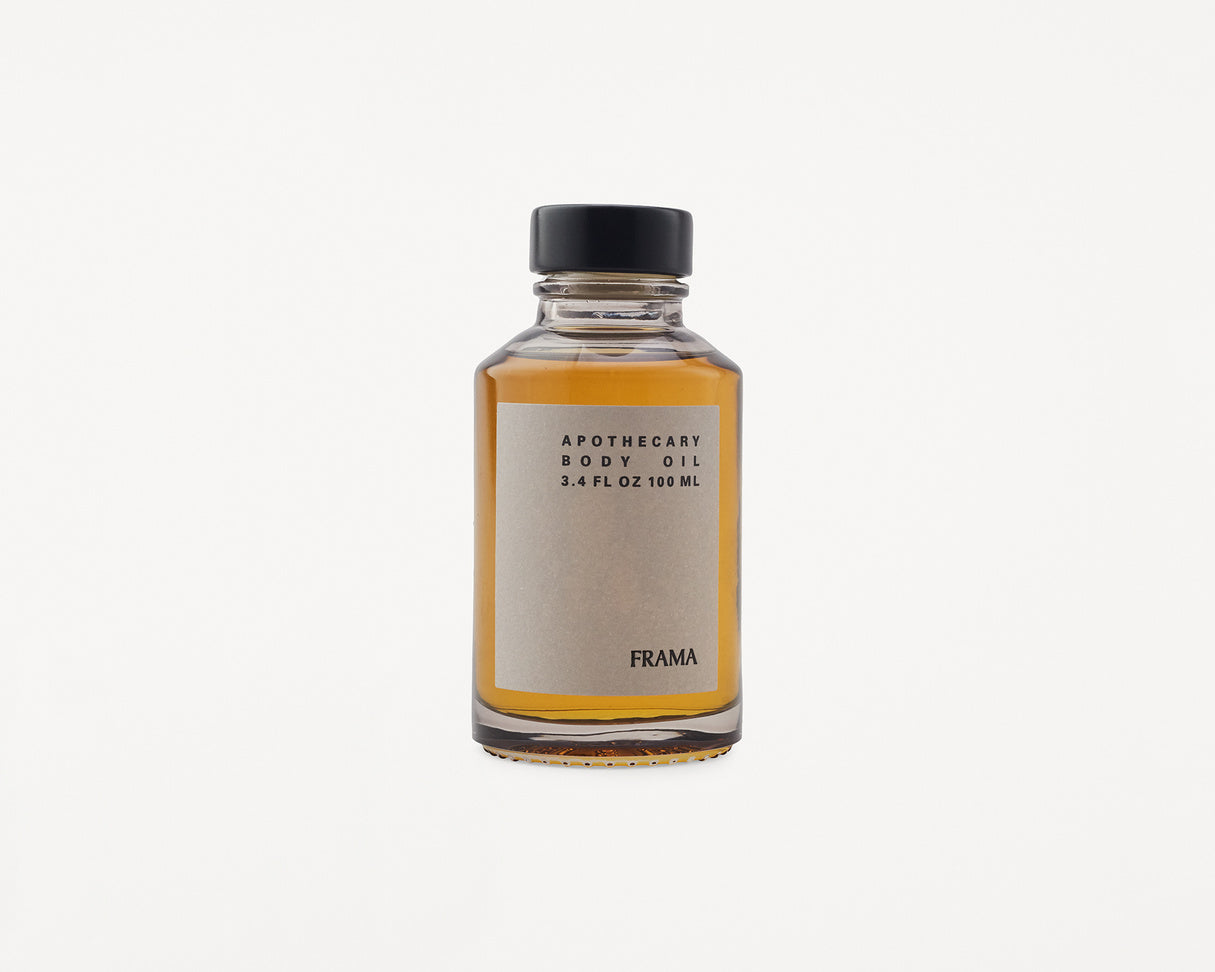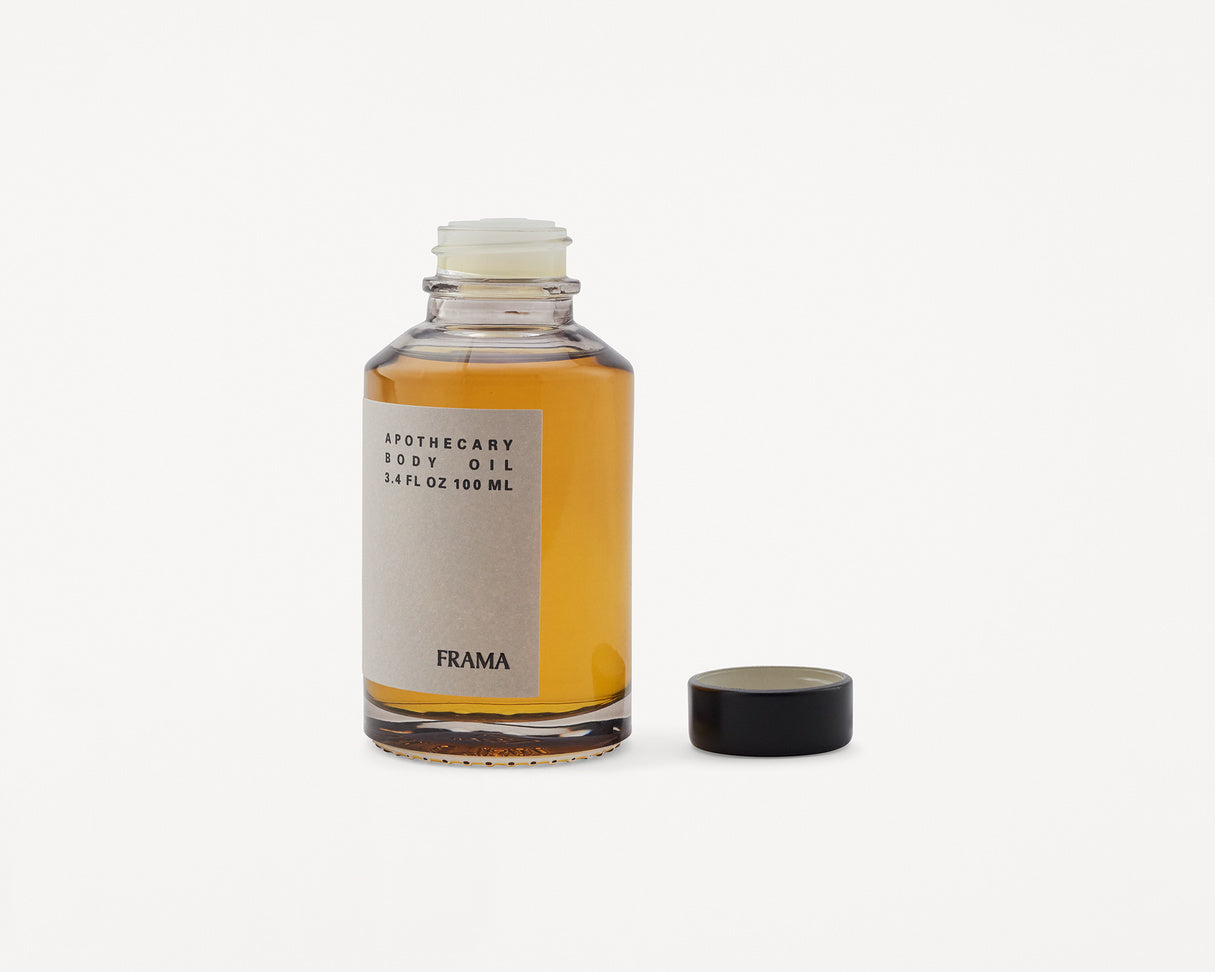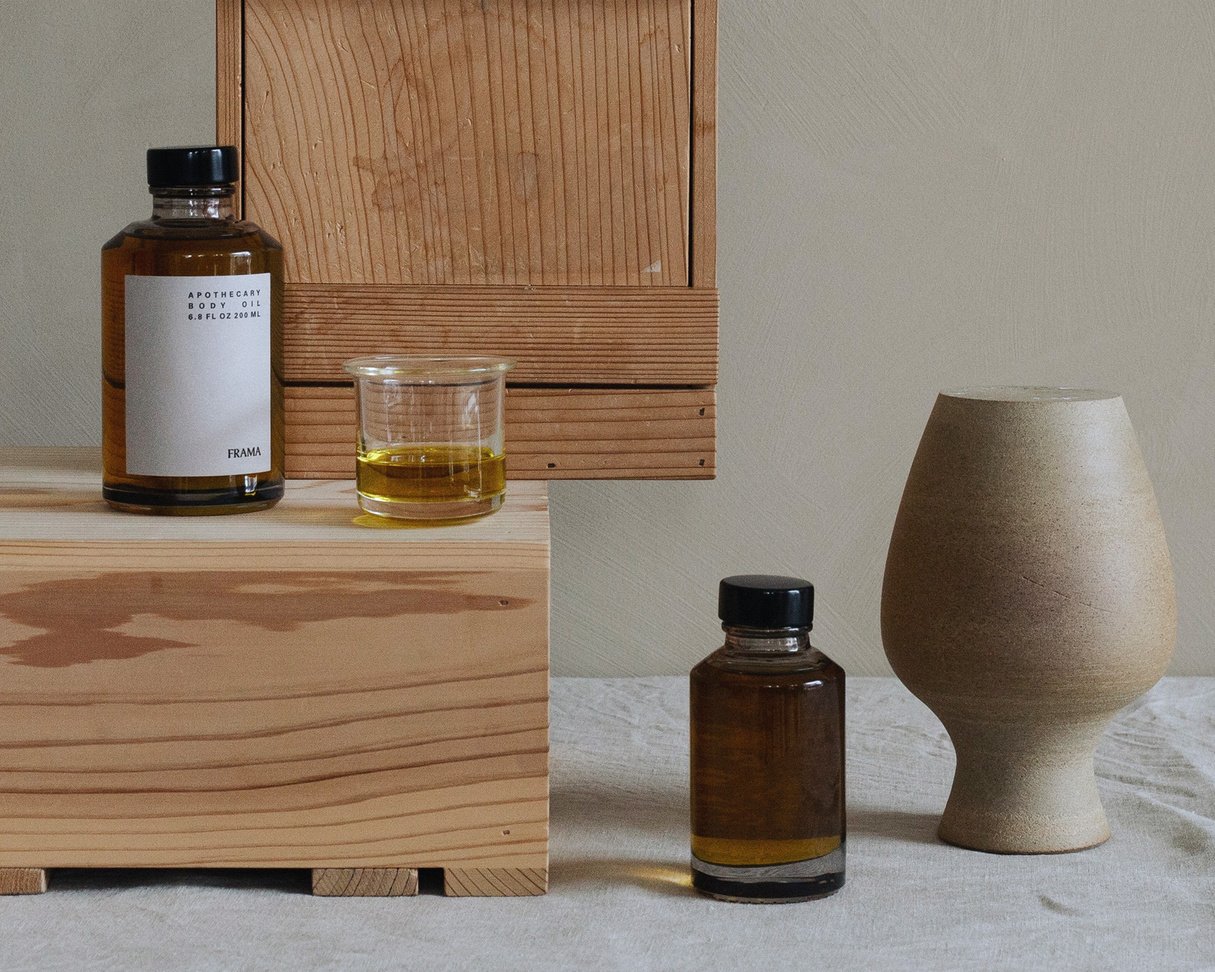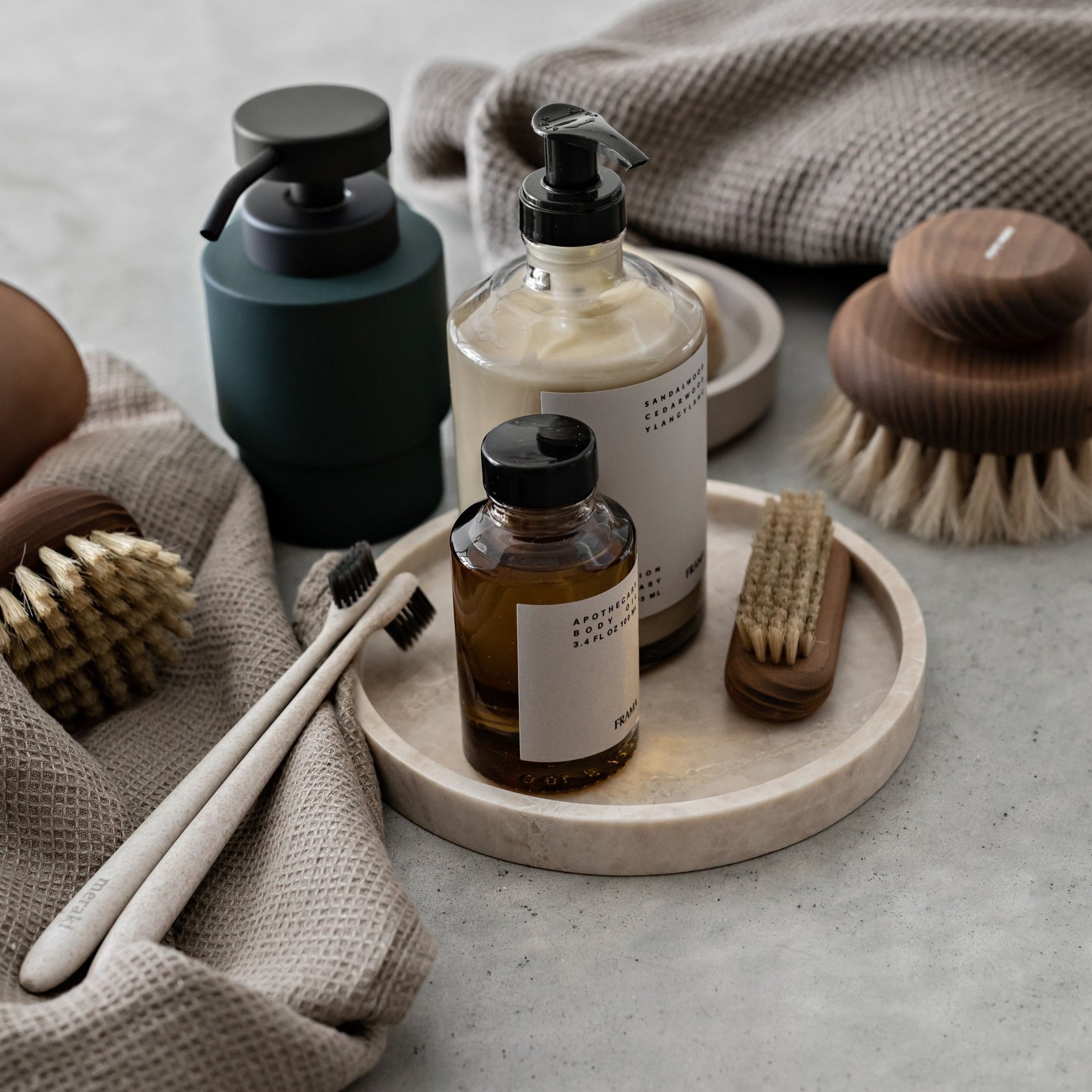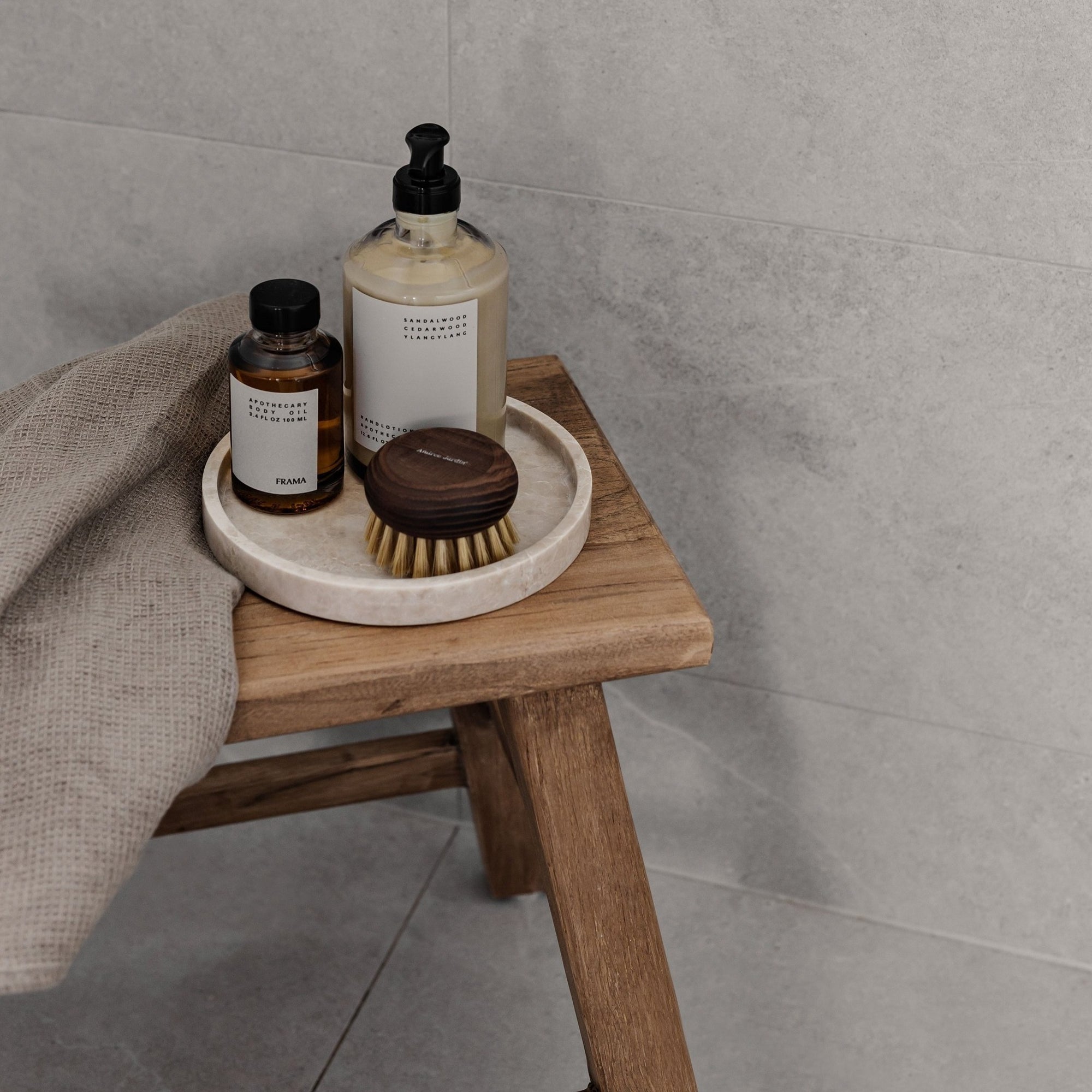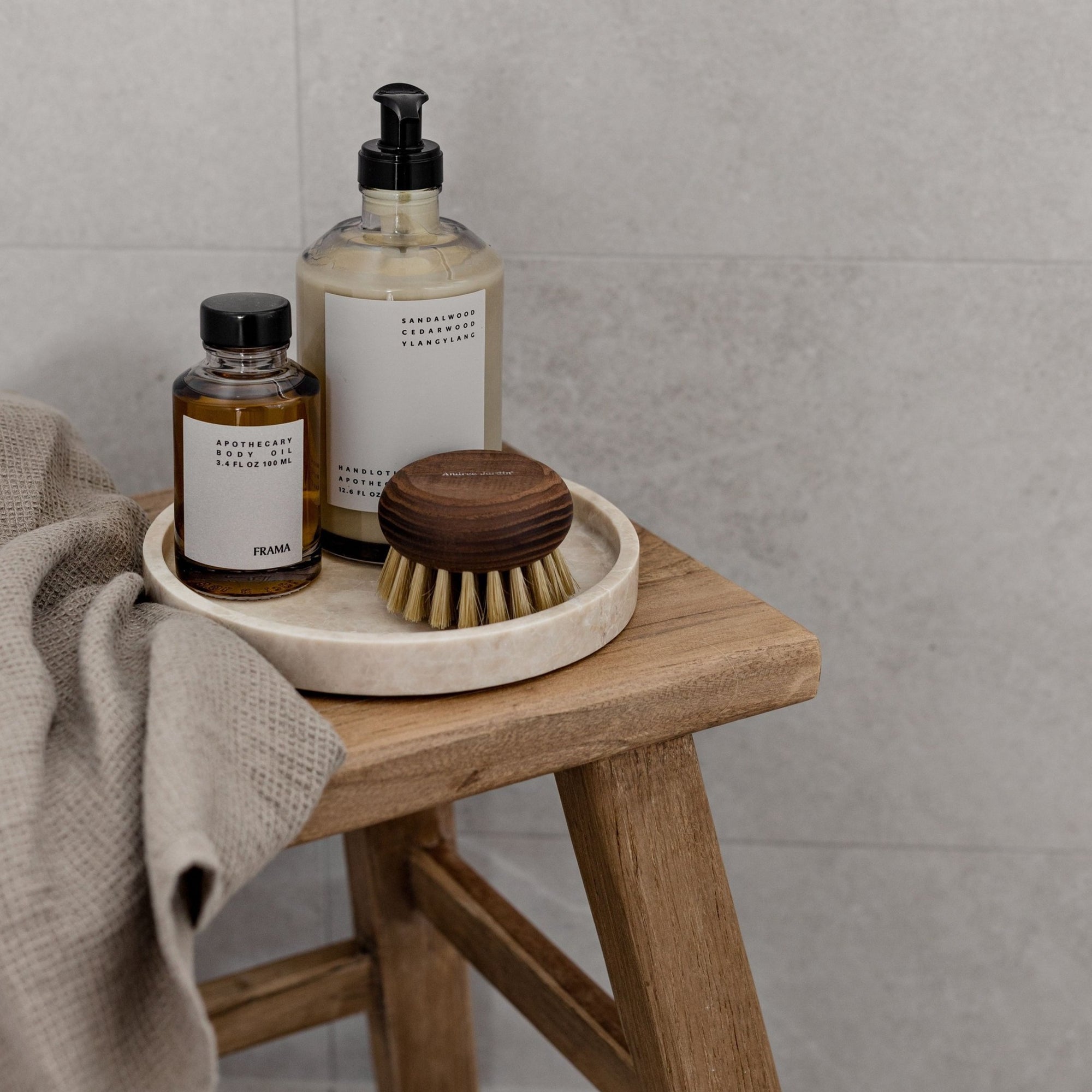 Apothecary Body Oil
Frama
A discretely scented body oil by Frama to attend the skin by hydrating and moisturizing with its caring blend. The glass bottle keeps the integrity of an oil combination of rosehip, pomegranate, jojoba oil. Enriched with active vitamins, the oil softens the skin and promotes a healthy complexion.
Supplied in grey toned glass bottle, aluminum cap.
FEATURES: 
– Made in Denmark
– 100% Natural
– Unisex
FRAGRANCE: Notes of Sandalwood, Cedar Wood, and Ylang Ylang
SIZE: 100ml, Ø52 / H10 cm
ABOUT FRAMA

Frama represents a graphical and straight forward aesthetic approach to design.
The Frama headquarters and Studio Store is located in central Copenhagen within the historic and protected neighbourhood of Nyboder. Former home of the St. Pauls Apotek established in 1878. The synergy between the past and present elements of the space is a direct link to how Frama defines their main interest within the creative field as a dialogue between two opposite poles; classical and contemporary approach – between digital and analogue production.