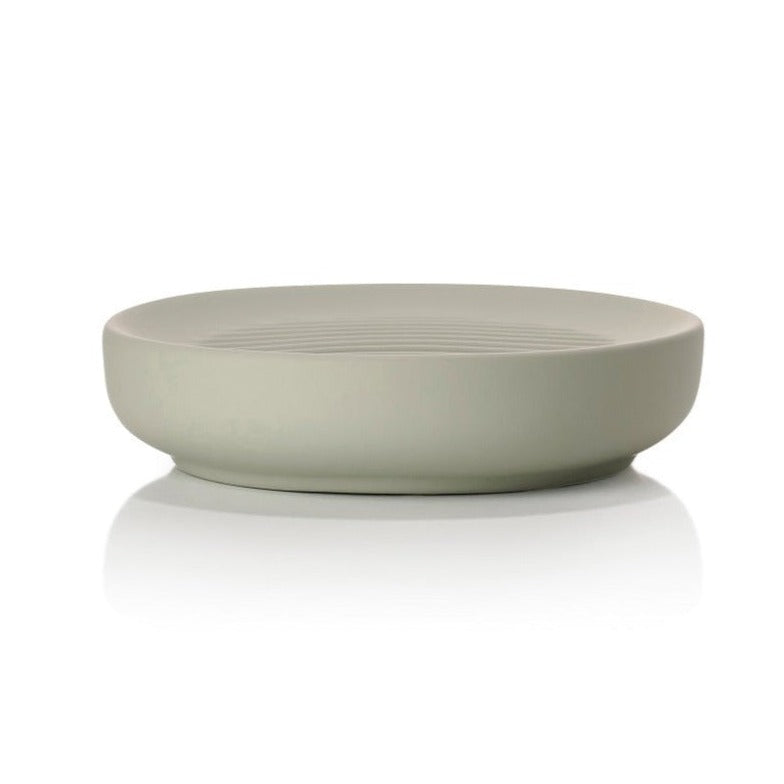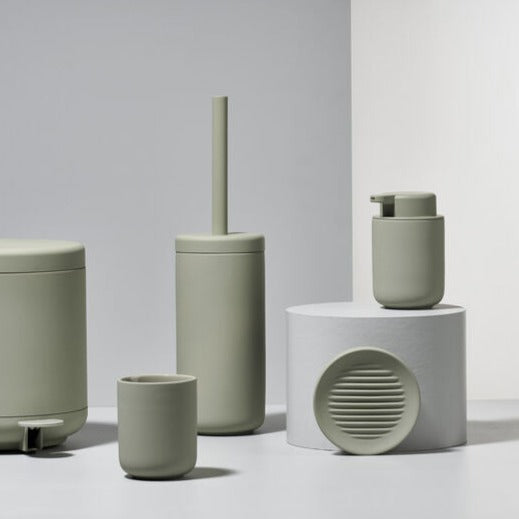 Ume Soap Dish- Eucalyptus Green
Zone
Ume is a soft, gentle and pleasant acquaintance. The VE2 designer trio is the force behind the superbly proportioned elements that create a solid and wonderfully balanced expression – for both the eye and hands. Ume is the Japanese word for plum tree and a symbol of elegance, patience and strength. The series is inspired by U, the first letter of its name, giving it both a modern and classical personality with exquisite and functional details.
The attractive Ume soap dish has a lovely soft-touch surface and practical grooves to let surplus water run away. The colours match the rest of the Ume bathroom series. 
Design by: VE2 
Material: Porcelain, Soft touch/plastic
Dimensions: H 12cm x D 3cm 
Colour: Eucalyptus green
ABOUT ZONE

Zone Denmark makes a statement that leaves you in no doubt. We interpret evolving trends, using our strong and clear DNA to create functional design for everyone. Expressed in a minimalistic and honest design language, our designs embrace new ideas, innovative solutions and exquisite materials. Our purpose is to challenge convention, inspire curiosity and create beauty.