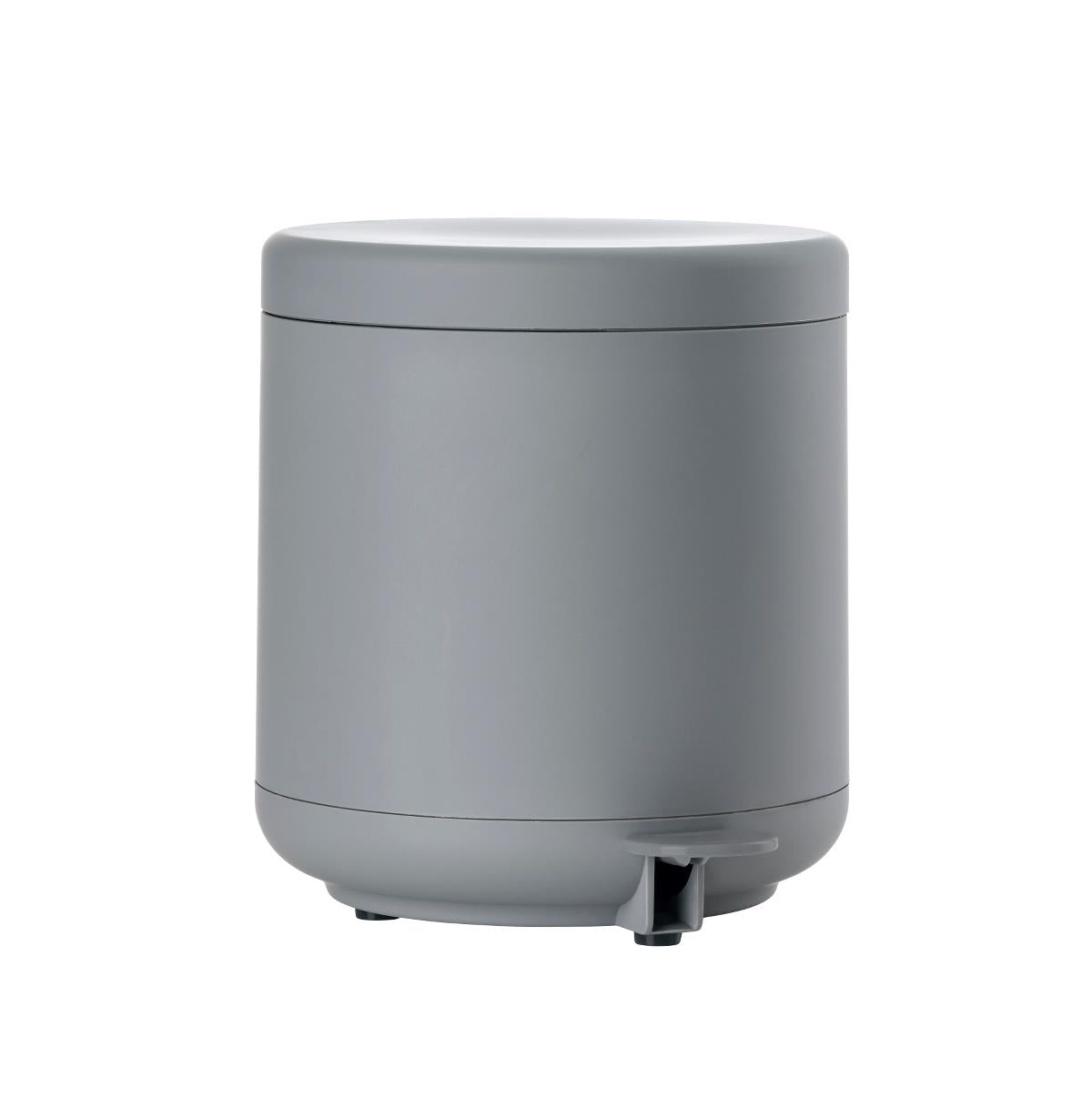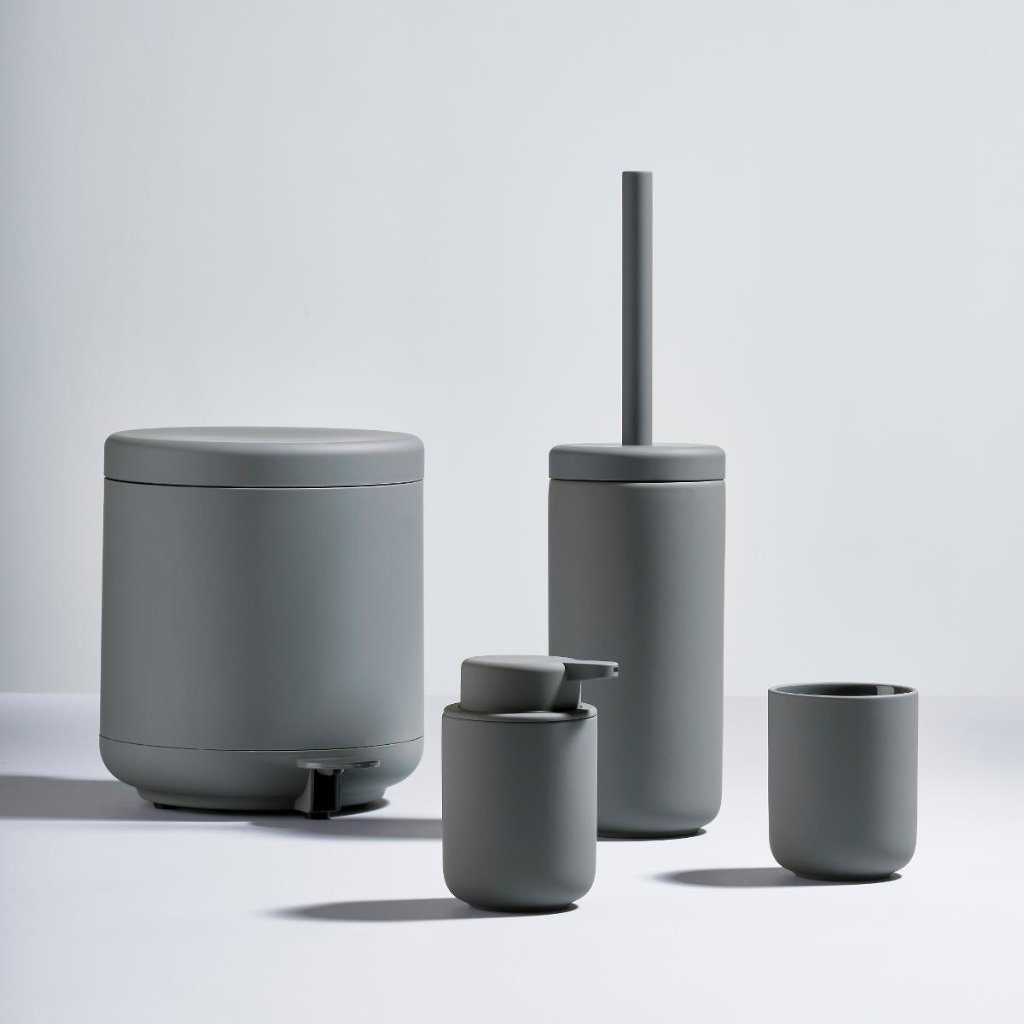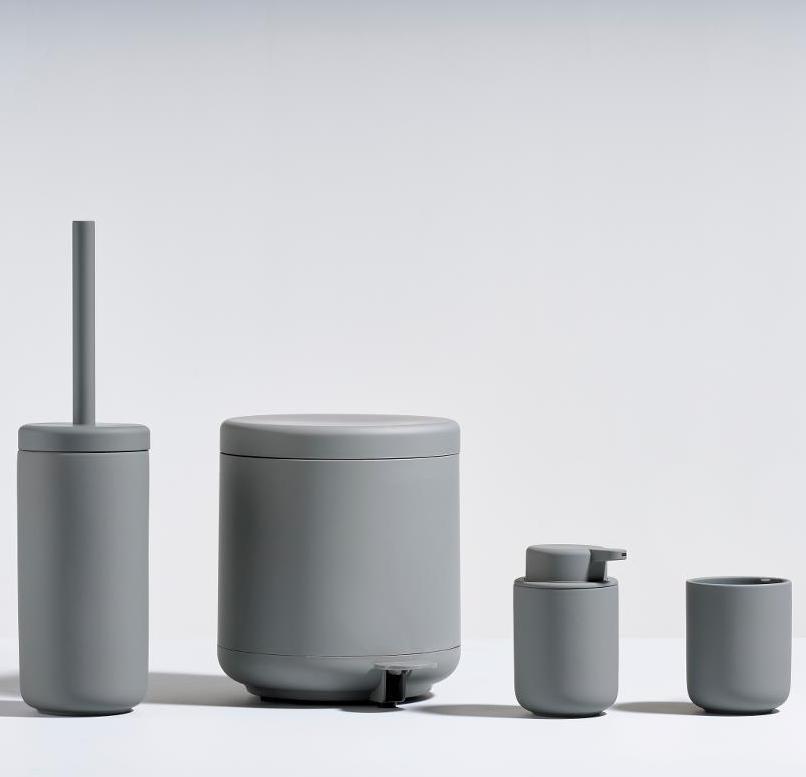 Ume Pedal Bin- Grey
Zone
Ume is a soft, gentle and pleasant acquaintance. The VE2 designer trio is the force behind the superbly proportioned elements that create a solid and wonderfully balanced expression – for both the eye and hands. Ume is the Japanese word for plum tree and a symbol of elegance, patience and strength. The series is inspired by U, the first letter of its name, giving it both a modern and classical personality with exquisite and functional details.
The elegant pedal bin is the same height as the toilet brush and together, they make a fine pair on the bathroom floor. The separate and spacious four litres inside bucket is equipped with a smart finesse, letting you place the waste bag easily inside without it being visible.
Design by: VE2
Material: ABS, Soft touch/plastic
Dimensions: H 22cm x D 19.5cm 

Capacity: 4L
Colour: Grey
ABOUT ZONE

Zone Denmark makes a statement that leaves you in no doubt. We interpret evolving trends, using our strong and clear DNA to create functional design for everyone. Expressed in a minimalistic and honest design language, our designs embrace new ideas, innovative solutions and exquisite materials. Our purpose is to challenge convention, inspire curiosity and create beauty.