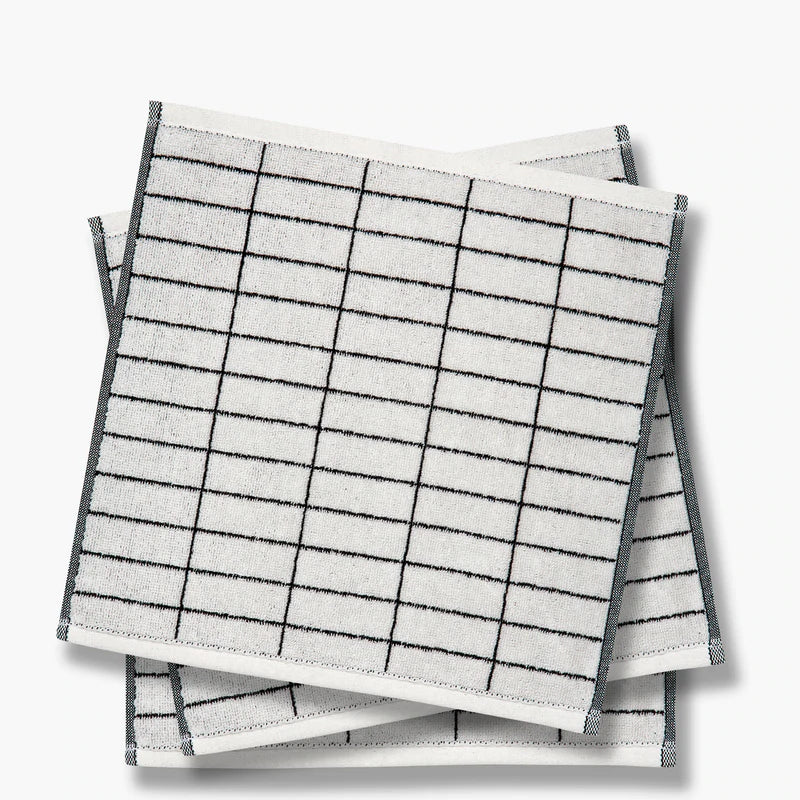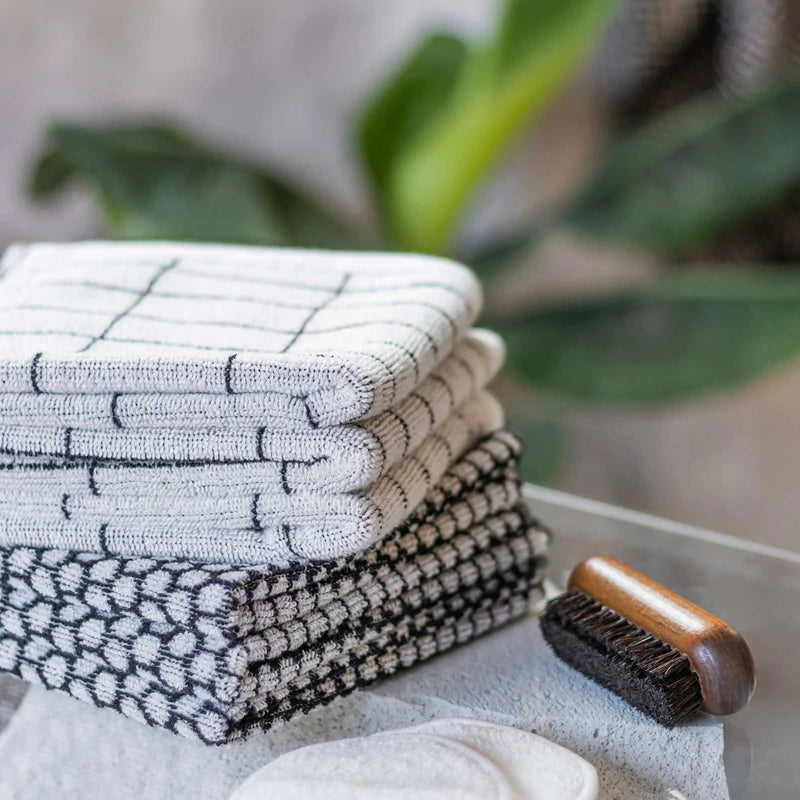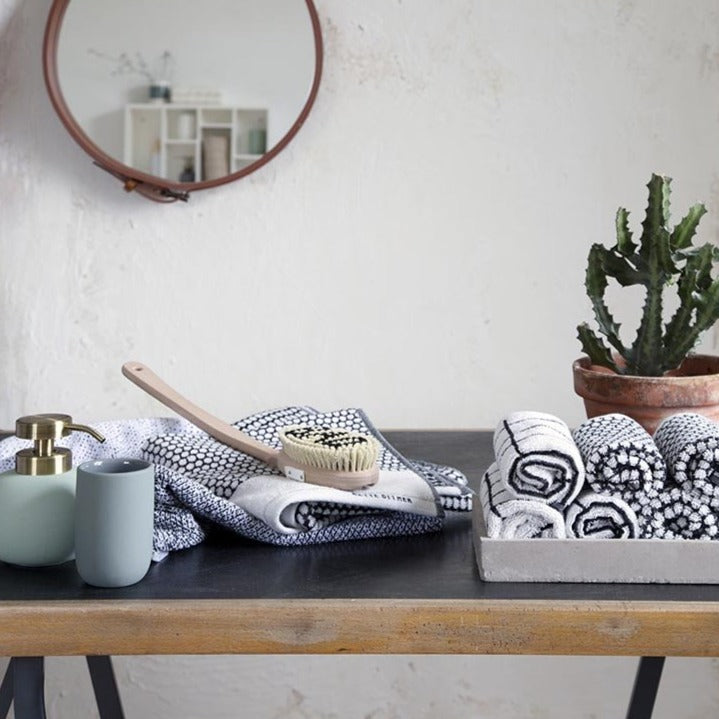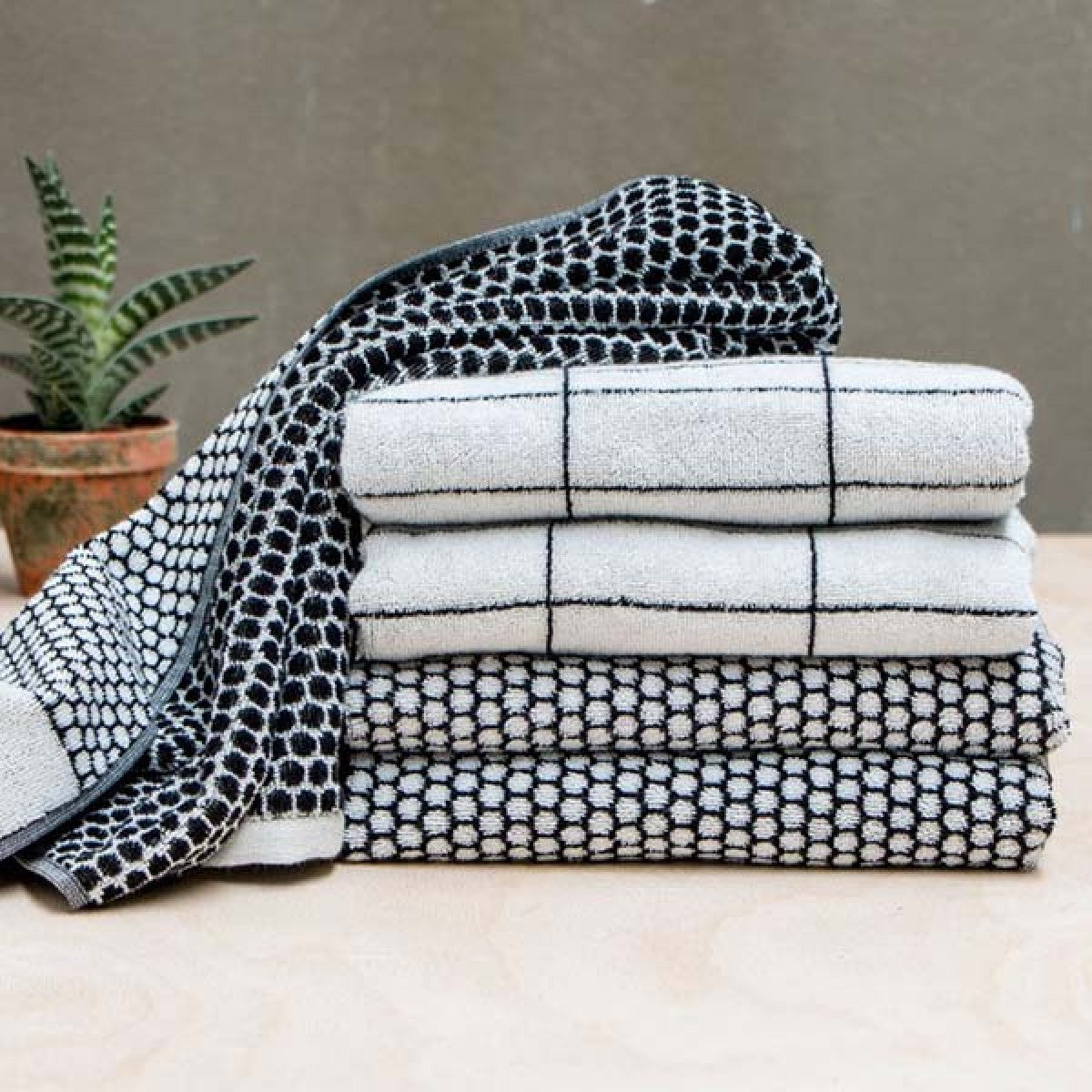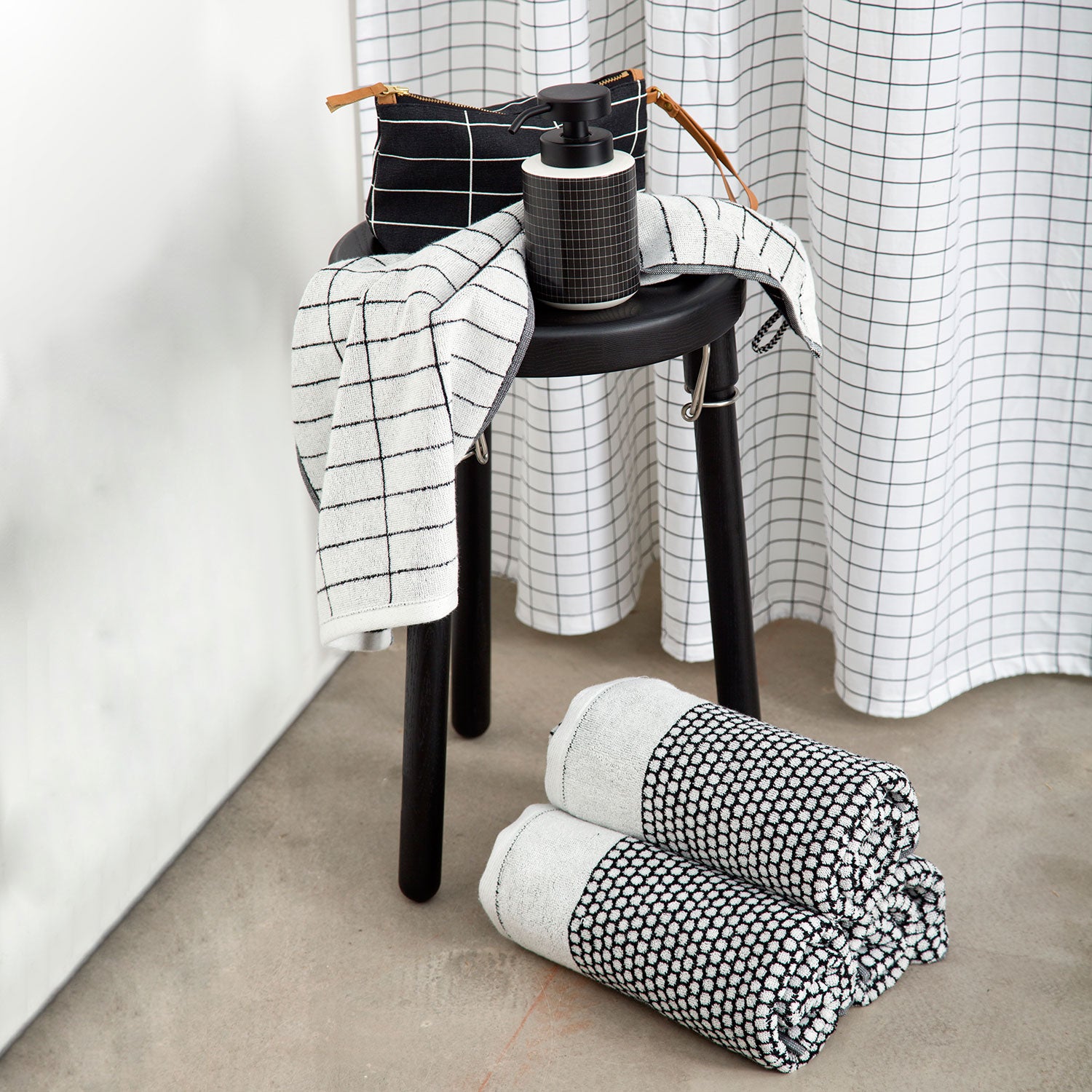 TILE STONE Fingertip towel- Black (3 pcs)
Mette Ditmer
The small, delicate towels in the TILE STONE series are super practical and have many uses. The mini towels measure 31 x 31 cm and are ideal in the bathroom, where guests have the opportunity to dry their hands in a fresh and dry towel instead of having to share a damp towel that may contain bacteria. As a washcloth, TILE STONE is perfect for use in your evening routine, where you clean and get ready for a restful night's sleep.

Stack the folded mini towels on a tray next to the sink, or roll them up and highlight them in a pretty basket. It is decorative, inviting and creates well-being in the bathroom.

TILE STONE is a simple design with flimsy black stripes that reminds one of the classic tile pattern. The design has a graphic expression with undertones of a retro element that complements bathrooms in a simple, Nordic style. Mix and match with the rest of the series as well as GRID, and create dynamics by mixing the graphic patterns.

The mini towels are made of 100% cotton, OEKO-TEX® 100-certified, which gives them a unique softness that is maintained wash after wash.
Dimensions: 31cm x 31cm
INCLUDES: 3 pack
Colour: Black/Off-white
Material: 100% cotton, oeko-tex certified
Care instruction: Wash at 60 degrees, tumble at maximum heat, avoid fabric softener.
ABOUT METTE DITMER
Based in Denmark, Mette Ditmer has designed and sold home accessories under own name since 1995.
Mette Ditmer stands for the straight, simple, and honest design – the Scandinavian notion of design: "keep it simple".
Her design style is graphic, colourful and always has a twist.
Mette Ditmer finds great beauty in clean cut, straight lines. In her designs, she prefers to let the material and small details emerge, together forming the expression of the product.
From the first line on the paper to the finished product, many hours are spent on the details – which means that every concept is consistent in its expression and form.
"Design is like real life: it is the small things, the details, which make the difference".