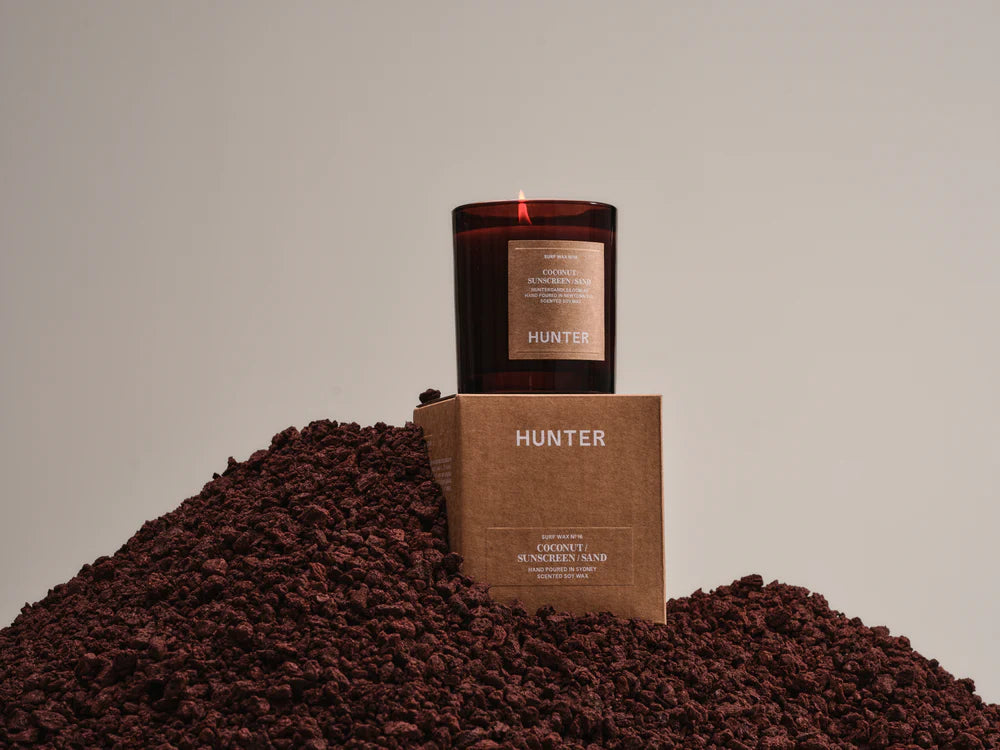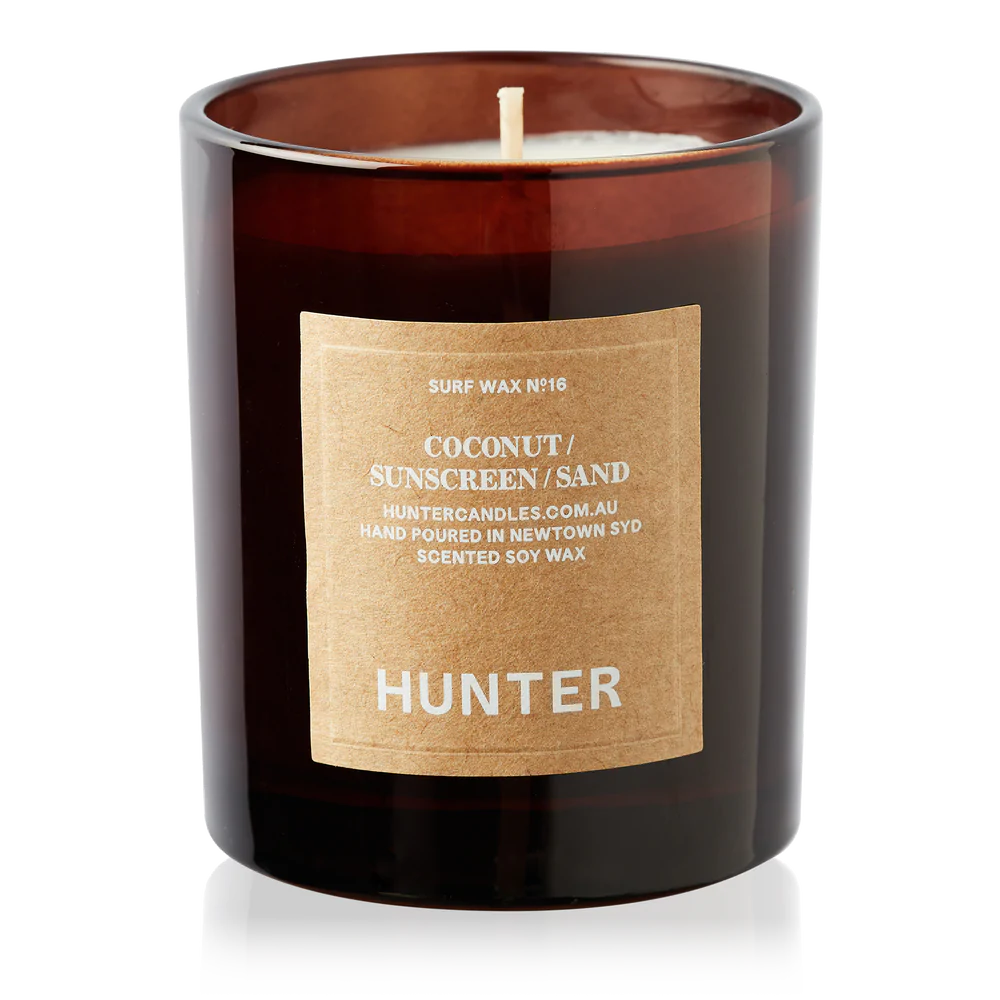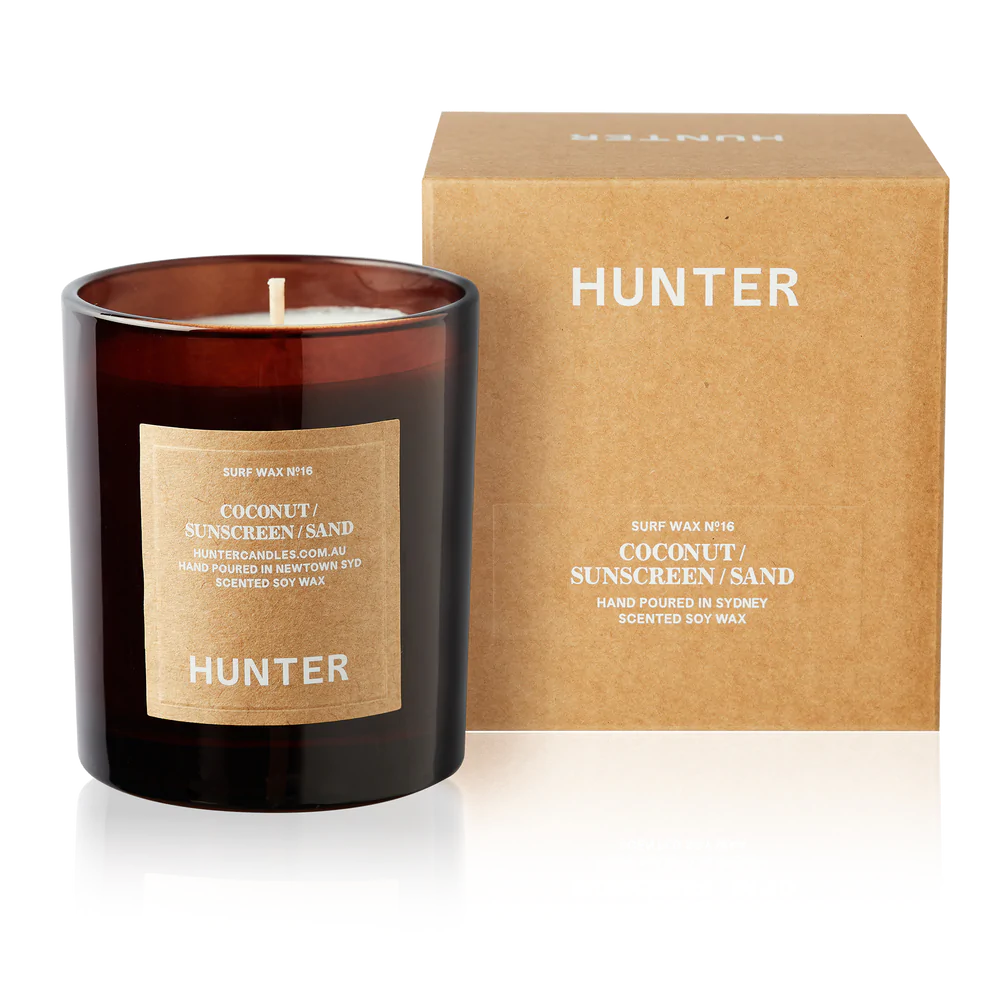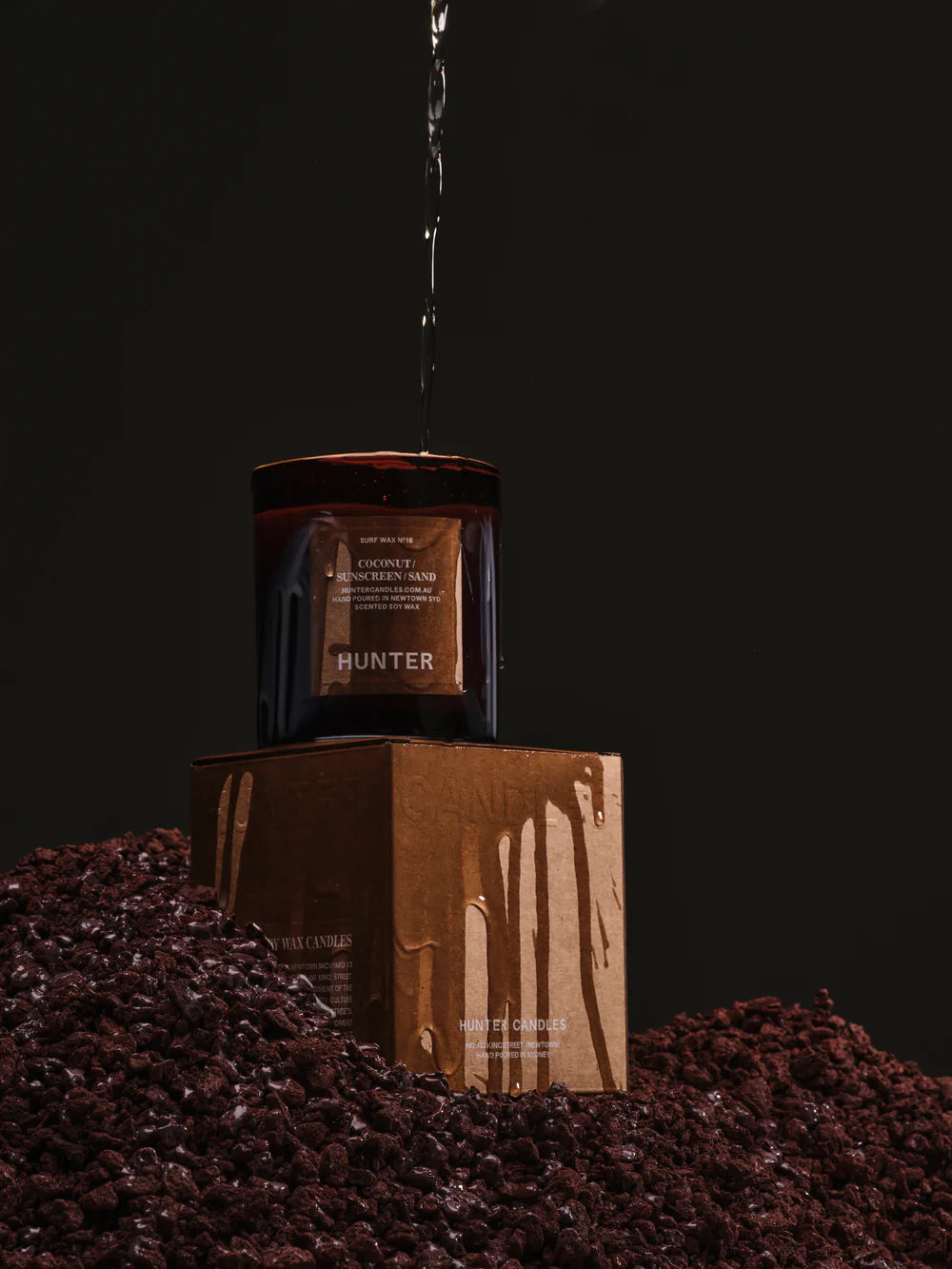 Surf Wax- Coconut, sunscreen & sand
Hunter
A truly unique coconut blend that conjures the unmistakable memories of summer. Surf Wax is a nostalgic, nuanced blend inspired by the carefree coastal lifestyle of the '70s. A simpler time, where coconut, sun and salt water underscore every idyllic encounter.

Surf Wax is an olfactory ode to our founder and maker Vianney's most cherished childhood moments on Bilgola Beach. Cast your mind back to summer days spent clambering over rocks and scouring for shells, all salt-whipped hair and sunscreened skin. With bare feet buried in the sand and the familiar scent of Dad's surfboard wax wafting through the air, this sepia-toned blend is perfect for those chasing the escapism of an endless summer.
BURNING HOURS: 45+
FEATURES: Biodegradable wax, free from pesticides, palm oil, petroleum and GMOs 

MATERIALS: 100% soy wax, made using pure soy beans
MADE: Hand-poured in Newtown 

ABOUT HUNTER

From humble beginnings in a Newtown backyard to a light-filled industrial enclave on May Street, Hunter Candles remains a true embodiment of the creative energy and distinct community culture that courses through our art-filled streets. Every Hunter Candles blend is born from a moment in time, a memory, a muse - a scent undiscovered, yet somehow intoxicatingly familiar.

Drawing inspiration from every corner of consciousness, the Hunter Candles collection is destined to inspire, surprise and excite. Whether you want to revitalise and reawaken the senses, soothe the soul or spark desire within, Hunter Candles serves evocative, down-to-earth scents that are utterly unique.

Hunter Candles know the perfect candle has the power to completely transform your mood. Whether you want the weight of the world lifted, or a scent to celebrate a special moment, they're obsessed with creating olfactive experiences that'll have you feeling amazing.