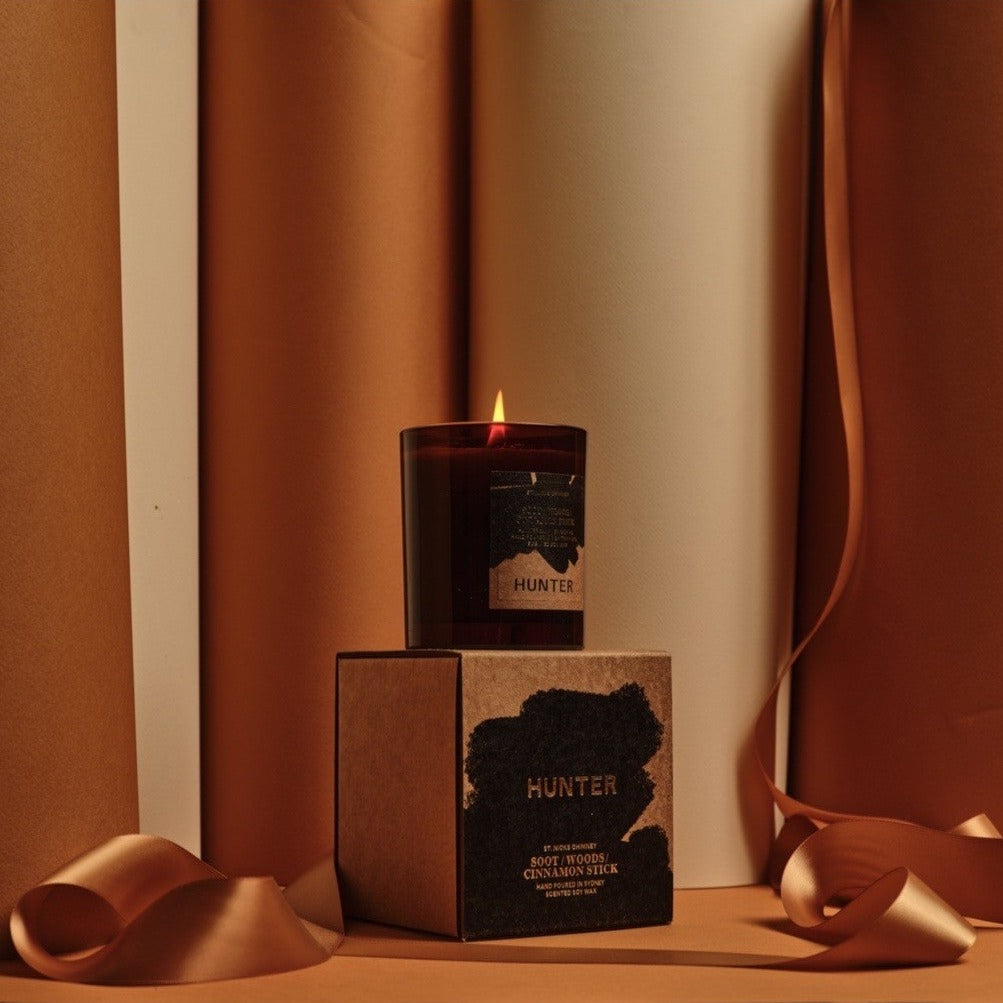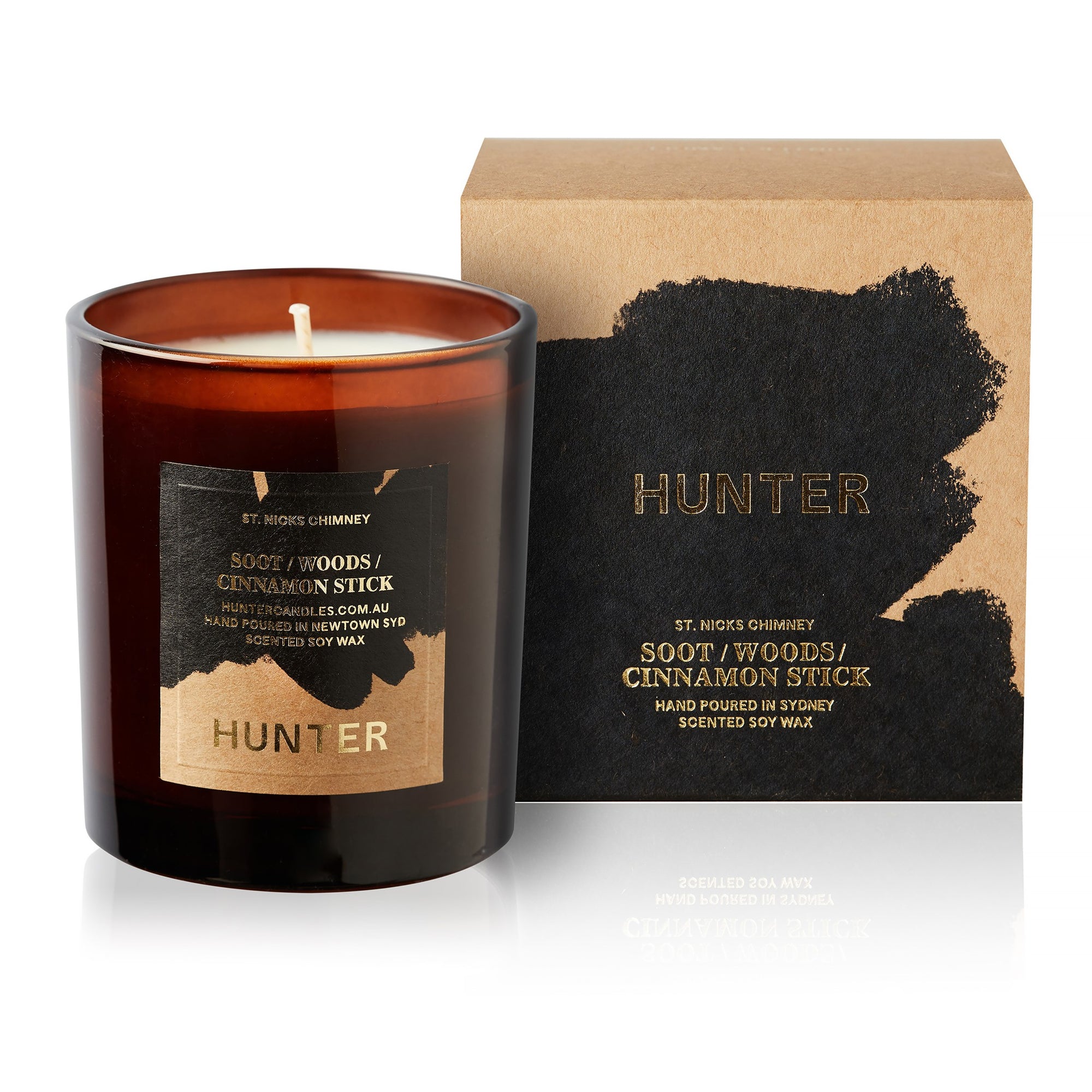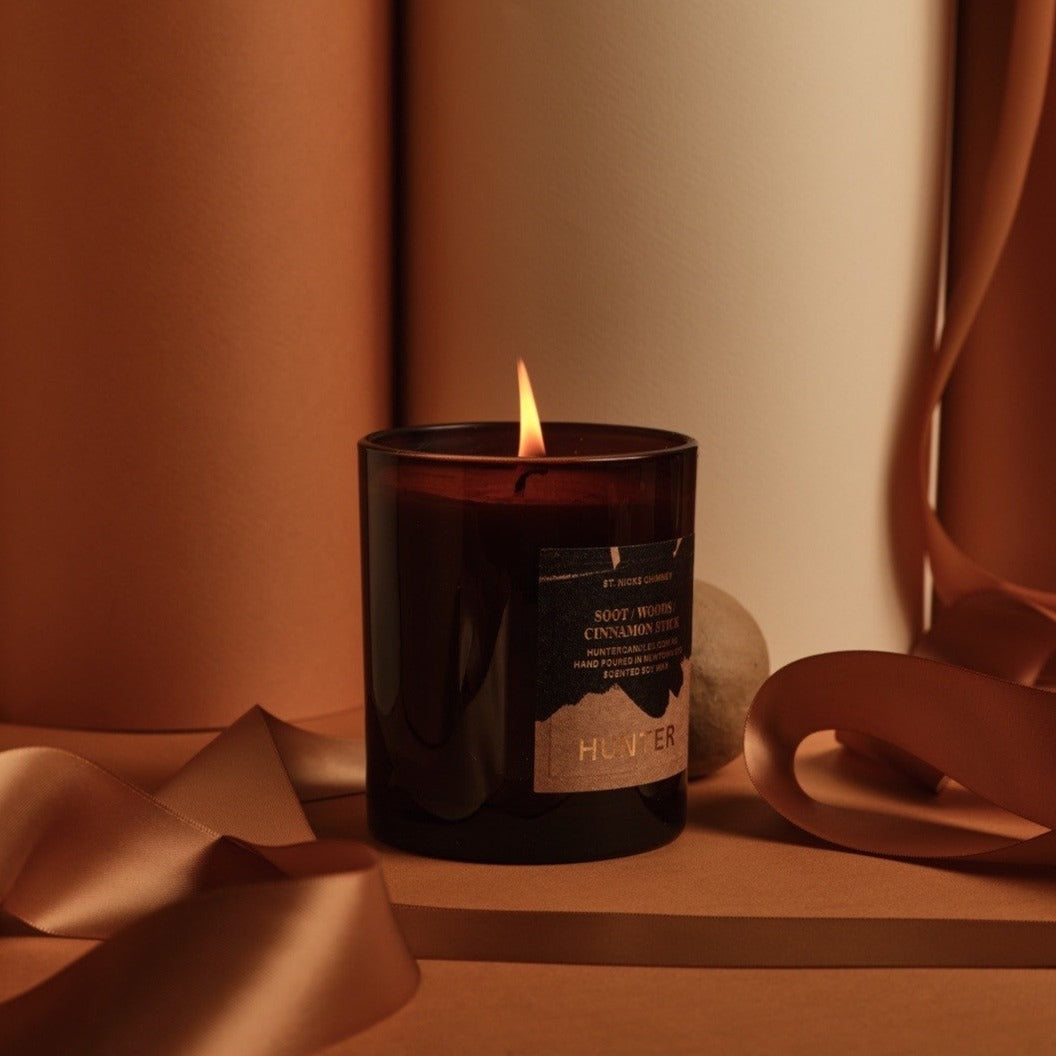 St. Nick's Chimney
Hunter
Akin to those magical last moments of Christmas Eve. You make your way ever so quietly back downstairs. Comforting notes of soot and smouldering woods rise up to greet you from the glowing embers of the fireplace. A whisper of cinnamon lingers in the air, echoing the indulgence of an evening well spent. Heart full, your gaze turns to the hearth. Amidst an ashen shroud, hints of aged leather, tobacco and spice unfurl before you… Could it be?
Welcome, St. Nicks Chinmey. Soot, Woods, Cinnamon Stick.
BURNING HOURS: 45+
FEATURES: Biodegradable wax, free from pesticides, palm oil, petroleum and GMOs 

MATERIALS: 100% soy wax, made using pure soy beans
MADE: Hand-poured in Newtown 

ABOUT HUNTER

From humble beginnings in a Newtown backyard to a light-filled industrial enclave on May Street, Hunter Candles remains a true embodiment of the creative energy and distinct community culture that courses through our art-filled streets. Every Hunter Candles blend is born from a moment in time, a memory, a muse - a scent undiscovered, yet somehow intoxicatingly familiar.

Drawing inspiration from every corner of consciousness, the Hunter Candles collection is destined to inspire, surprise and excite. Whether you want to revitalise and reawaken the senses, soothe the soul or spark desire within, Hunter Candles serves evocative, down-to-earth scents that are utterly unique.

Hunter Candles know the perfect candle has the power to completely transform your mood. Whether you want the weight of the world lifted, or a scent to celebrate a special moment, they're obsessed with creating olfactive experiences that'll have you feeling amazing.