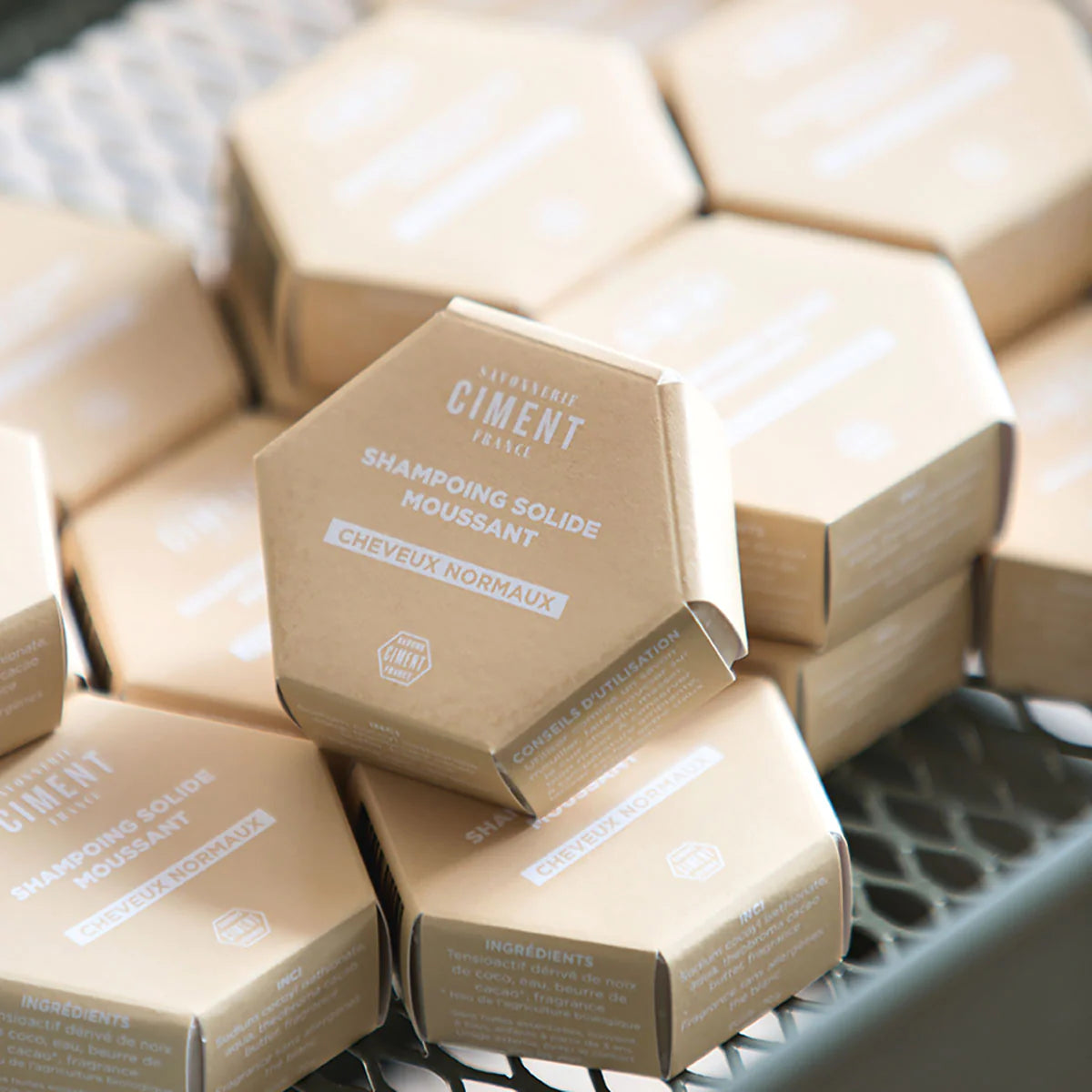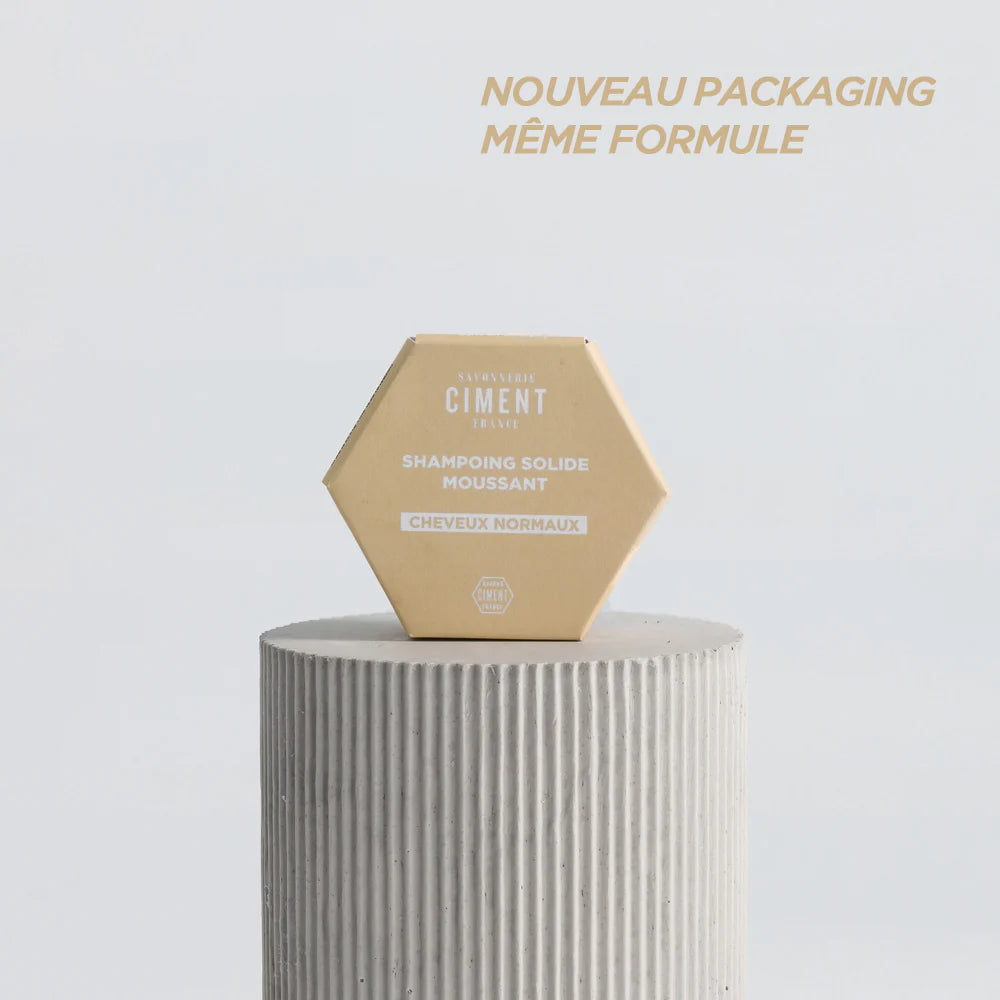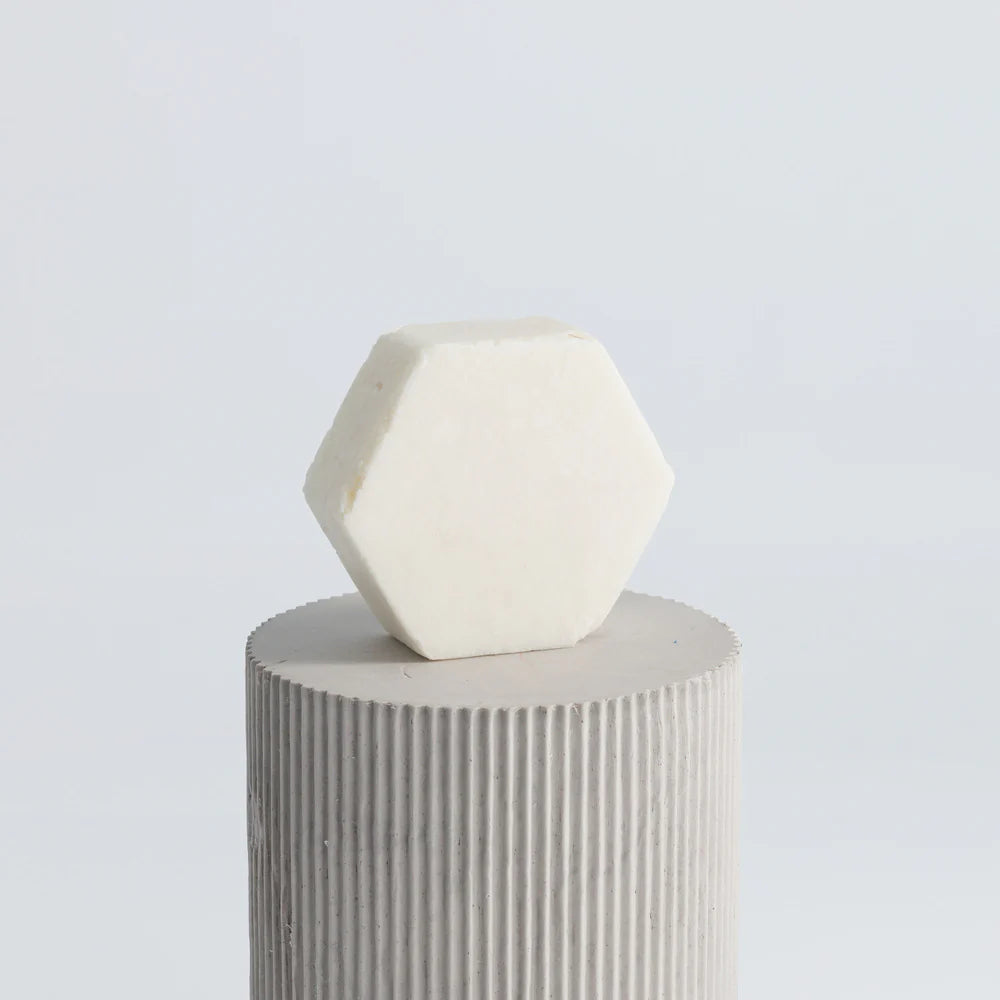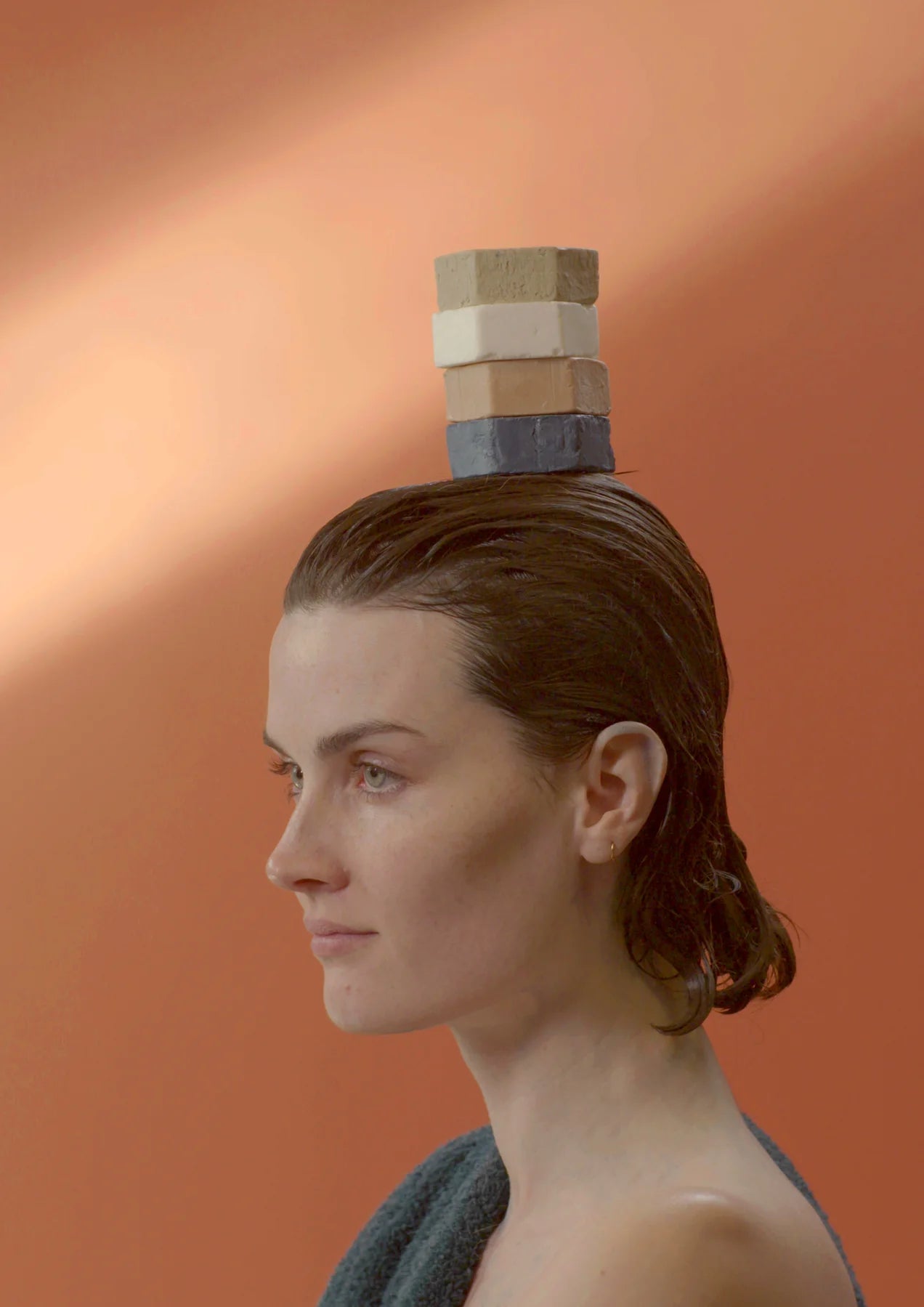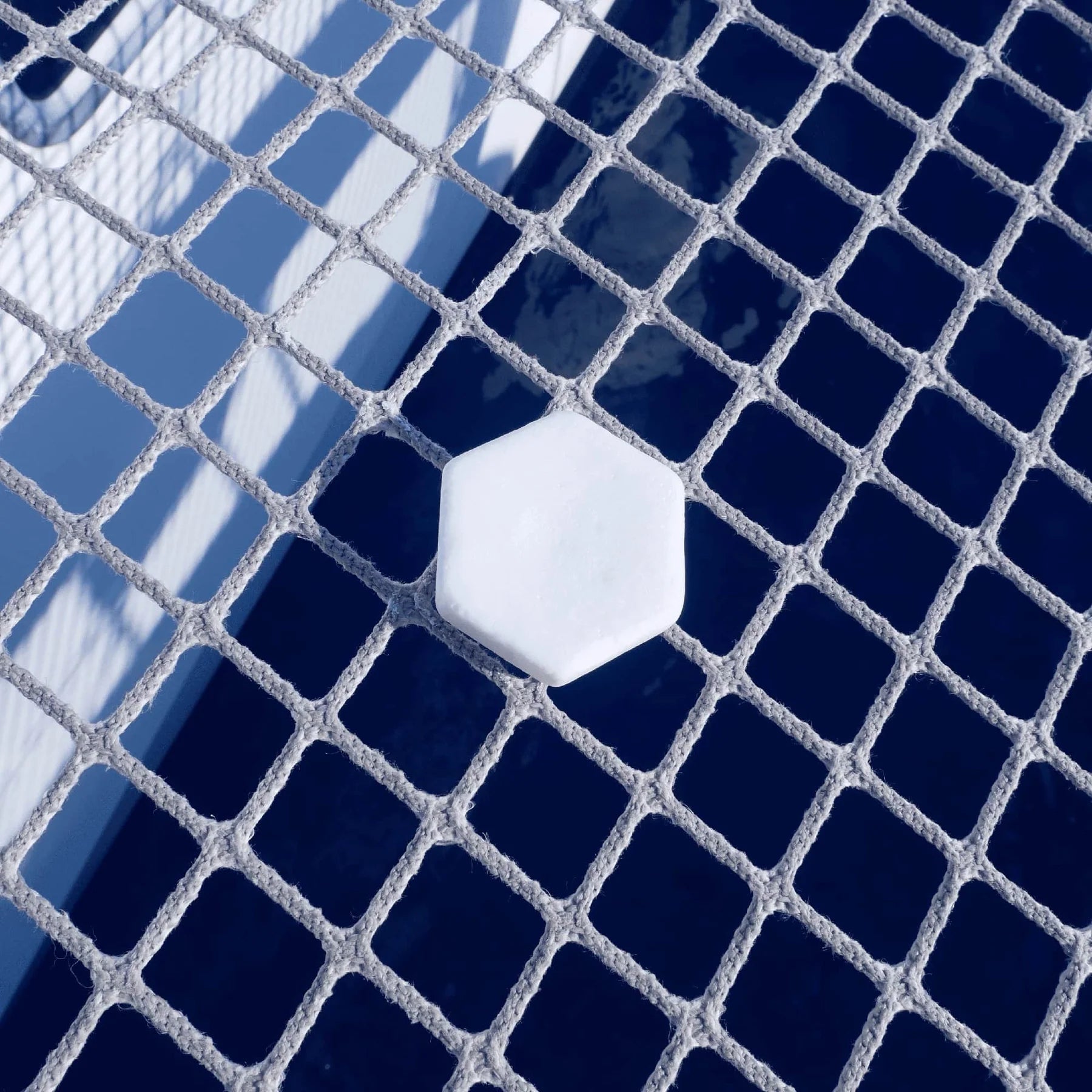 Solid Shampoo for normal hair
Ciment
CIMENT solid shampoo has a minimalist formula that gently cleanses and rebalances your scalp . Foaming and durable, it lasts 3 months for shampooing every third day. 
Finally, eco-responsible shampoos capable of taking care of different hair types. Super foaming, they last between 3 and 4 months for use 3 times a week.
Made: Handcrafted in CIMENT's laboratory in Paris and Bordeaux
Features: Organic oil, without essential oils, pH adapted to the scalp

SCENT: Scented with notes of citrus and white tea

Size: 80g 
Duration: 30 washes
How to use:  Like a soap: wet, lather on the scalp, massage and rinse well. Suitable for all hair types. Suitable for everyone from 3 years old (including pregnant women)
About CIMENT
CIMENT is the result of a meeting, that of Solène and Jérémy who share a vision of consuming better, more locally, in a more responsible way. It is around this commitment that they developed CIMENT, artisanal cold saponified soaps using organic ingredients , without allergens and without essential oils. Our soaps are all made by hand, in our Bordeaux and Paris laboratories. These are simple, graphic products that are respectful of the skin and the environment.

Solène has been passionate about cold saponification for several years. After training in cosmetic legislation, she began producing full-time and joined forces with Jérémy, passionate about crafts, to bring solid soap up to date, by creating healthy soaps but not only that! The soaps are beautiful, graphic, smell good and moisturize the skin.