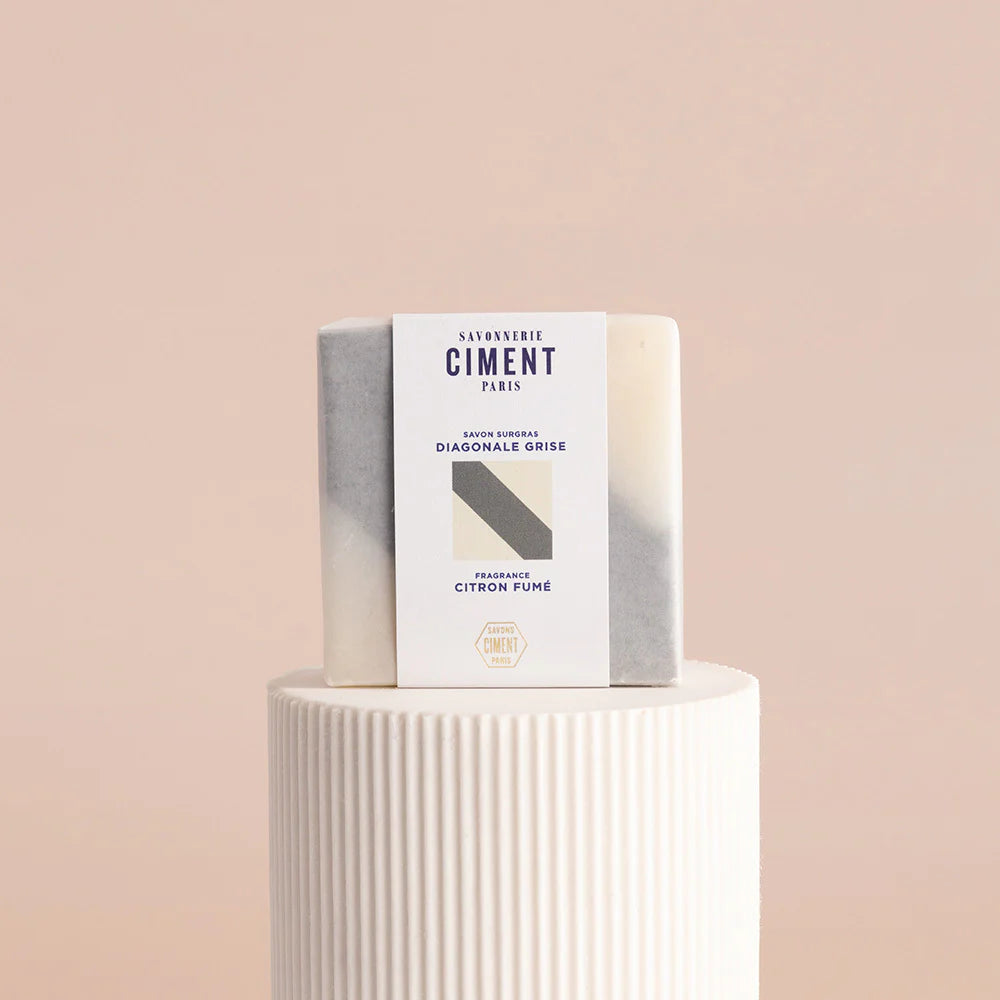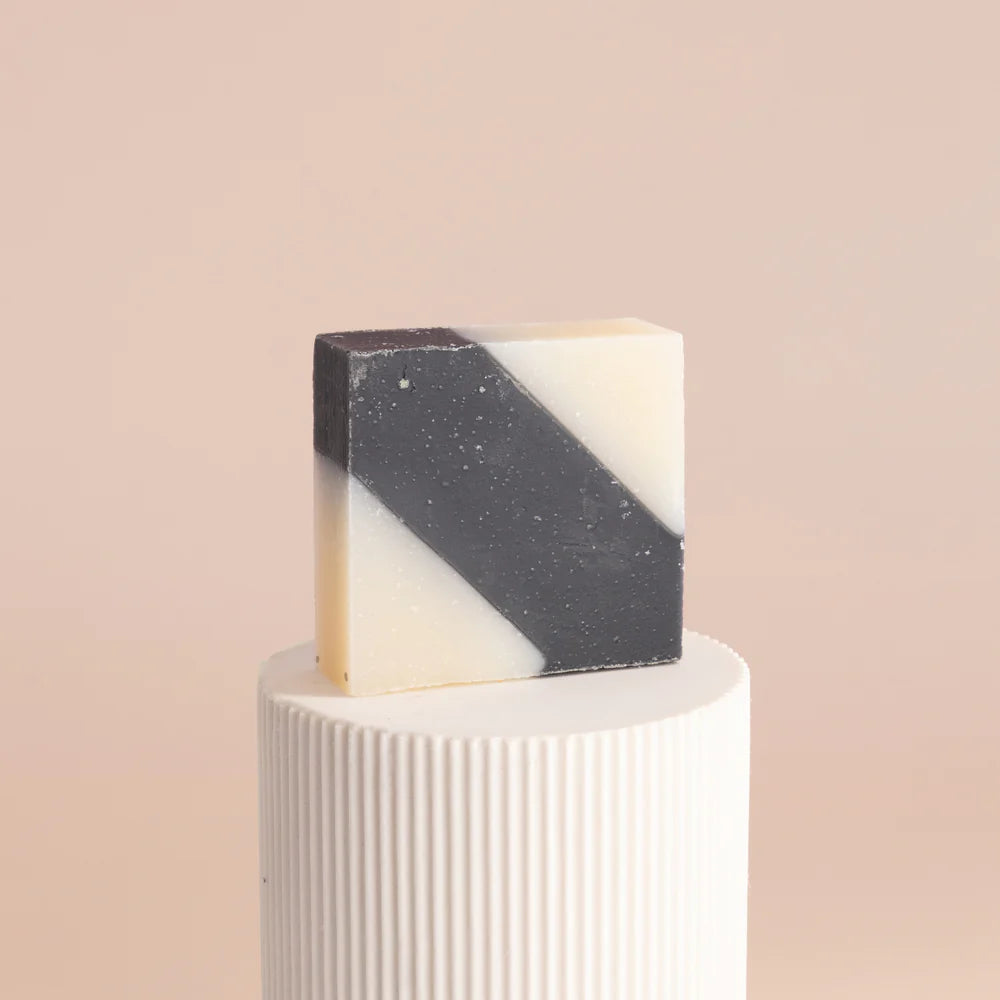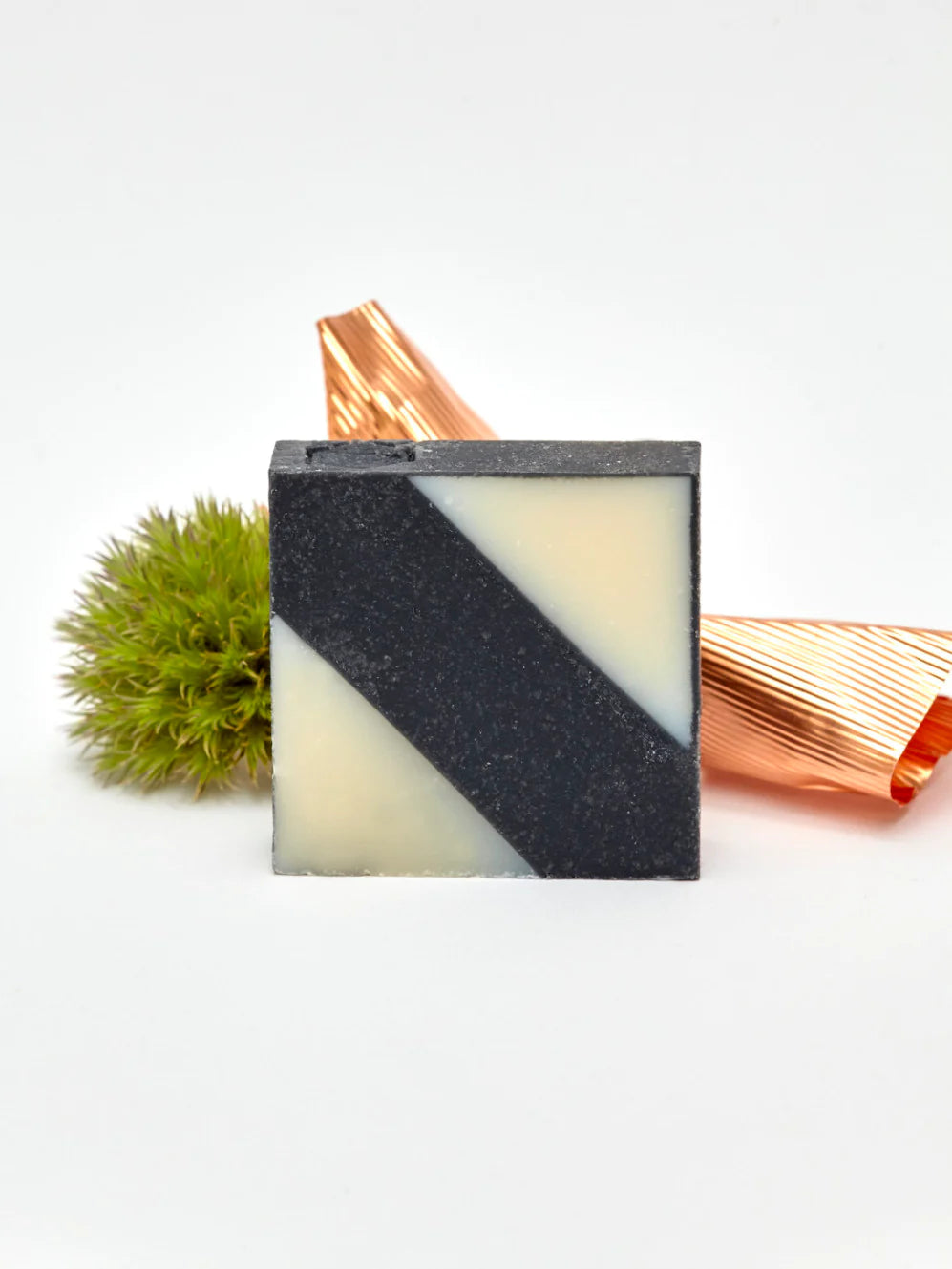 Diagonale Grise soap- Smoked Lemon
Ciment
Diagonal pattern that gently washes the body and eliminates impurities. Enriched with organic coconut and sesame oils, it leaves skin clean and soft after use. Coloured with vegetable charcoal and scented with smoked lemon, it is an aesthetic and olfactory treat.
Made: Handmade in CIMENT's artisanal soap factory in Paris & Bordeaux

SCENT: Lemon

Size: 100g
Care instructions: Suitable for everyone, children from 3 years old. External use, avoid contact with eyes. Store at room temperature, allow to dry between uses.
About CIMENT
CIMENT is the result of a meeting, that of Solène and Jérémy who share a vision of consuming better, more locally, in a more responsible way. It is around this commitment that they developed CIMENT, artisanal cold saponified soaps using organic ingredients , without allergens and without essential oils. Our soaps are all made by hand, in our Bordeaux and Paris laboratories. These are simple, graphic products that are respectful of the skin and the environment.

Solène has been passionate about cold saponification for several years. After training in cosmetic legislation, she began producing full-time and joined forces with Jérémy, passionate about crafts, to bring solid soap up to date, by creating healthy soaps but not only that! The soaps are beautiful, graphic, smell good and moisturize the skin.