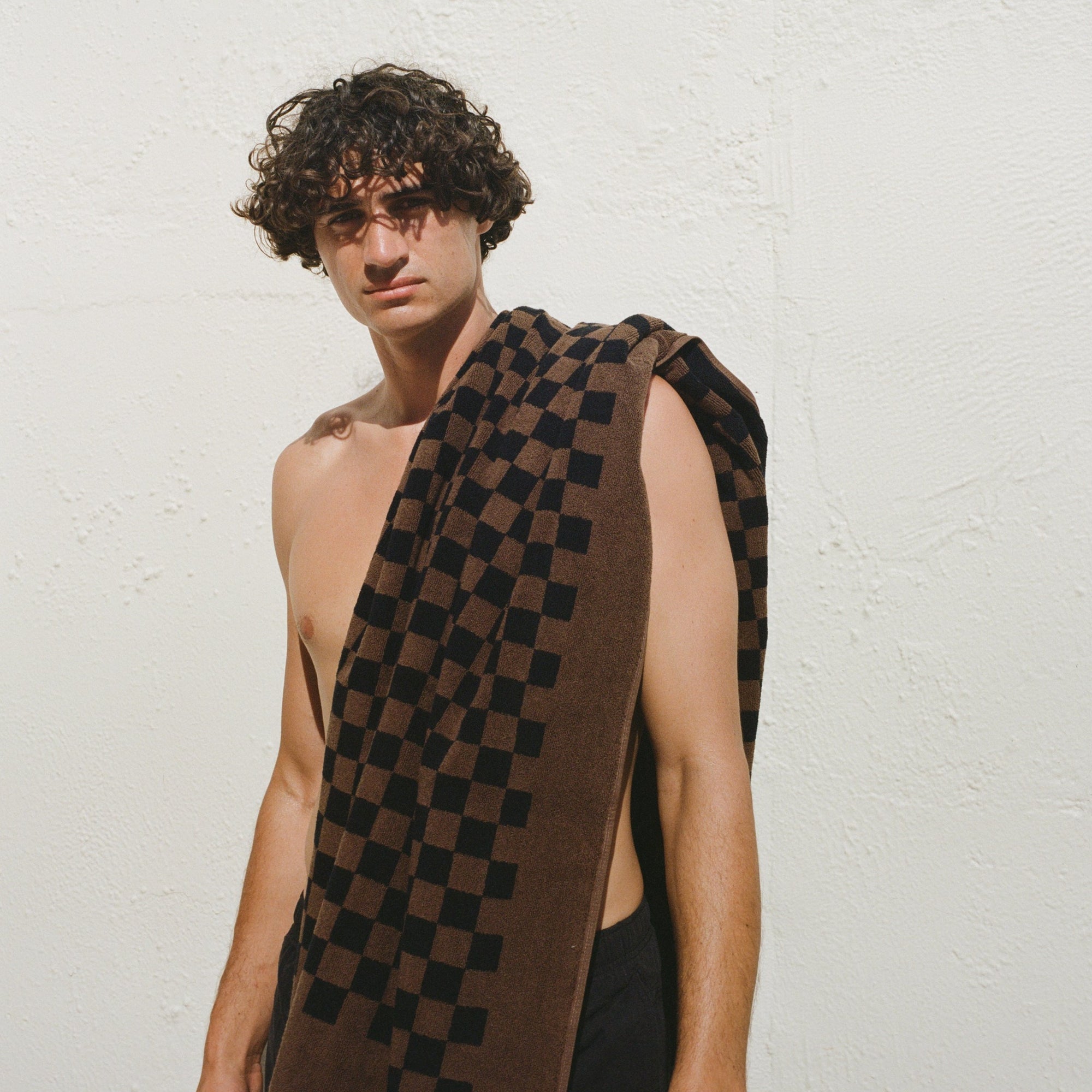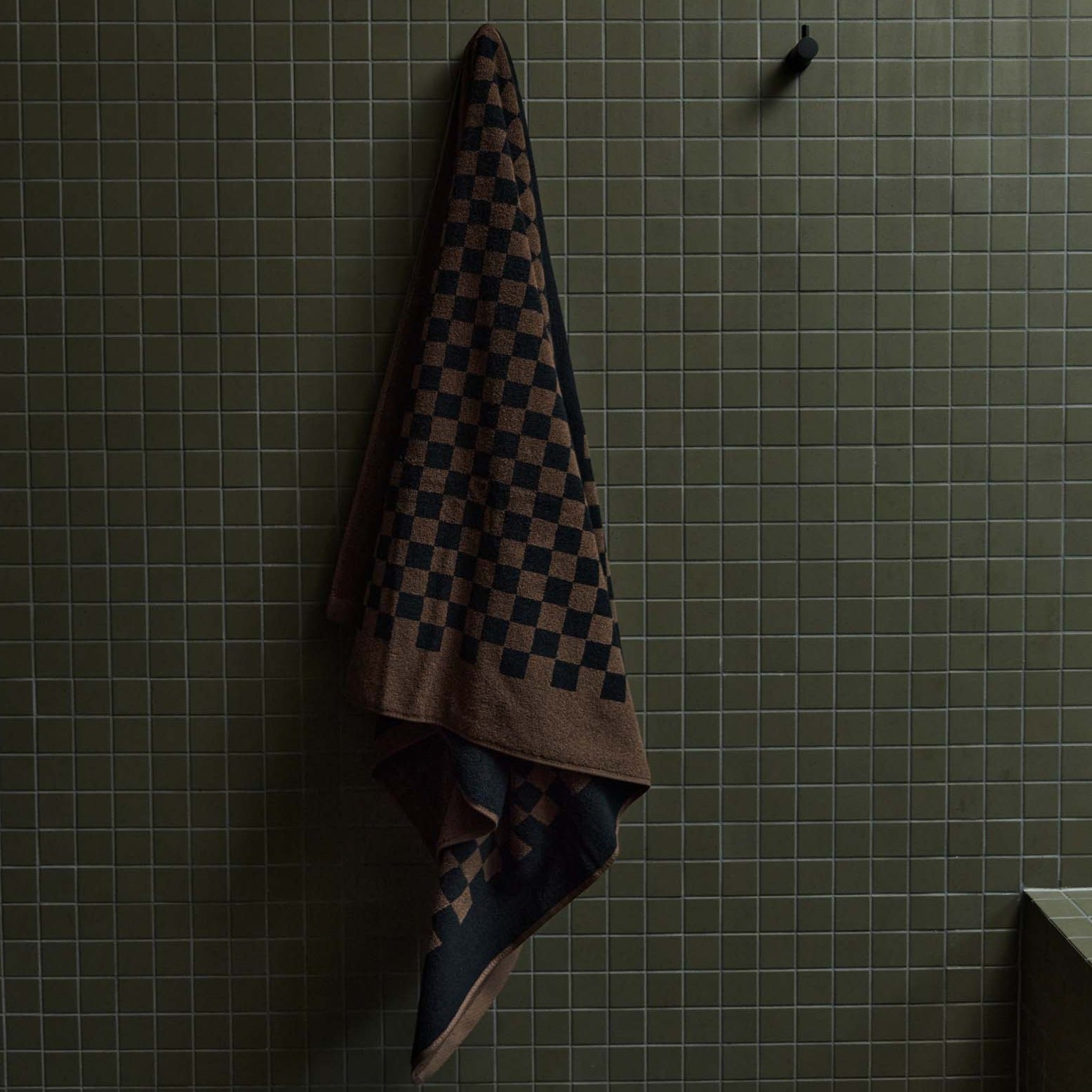 Roman Pool Towel- Tabac & Noir
Baina
100% Organic Cotton pool towel or bath sheet. This playful towel in checkerboard print is synonymous with the BAINA brand & features a reversible colourway. The Tabac (brown) checkerboard contrasting against the Noir (black) envokes a feeling of nostalgia for any bathroom or beach trip. Pairs nicely with the BEPPU BATH MAT.
MADE: Designed in Australia & made in Portugal by a Global Organic Textile Standard (GOTS) certified manufacturer
DIMENSIONS: 90cm x 170cm
WEIGHT: 600gsm
COLOUR: Tabac/Noir
ABOUT BAINA
Baina is an Antipodean brand of curated towelling founded by Bailey Meredith and Anna Fahey. Their contemporary, organic cotton towels celebrate the daily bathing ritual, softening into the moments that begin and end the day.
Baina's modern approach to design is anchored in print and colour with a considered sensibility that nods to fine art, sculpture, architecture and colour theory. While harnessing simplicity, Baina experiments with texture to create shape, elevating an everyday object to upend the neutrality of the bathroom.
Committed to creating timeless collections, Baina takes a mindful approach to craftsmanship and materiality. Made in Portugal, Baina works with GOTS certified organic cotton and produces with one of Europe's most established mills to develop their considered offering. Baina creates a ceremony of everyday self-care.