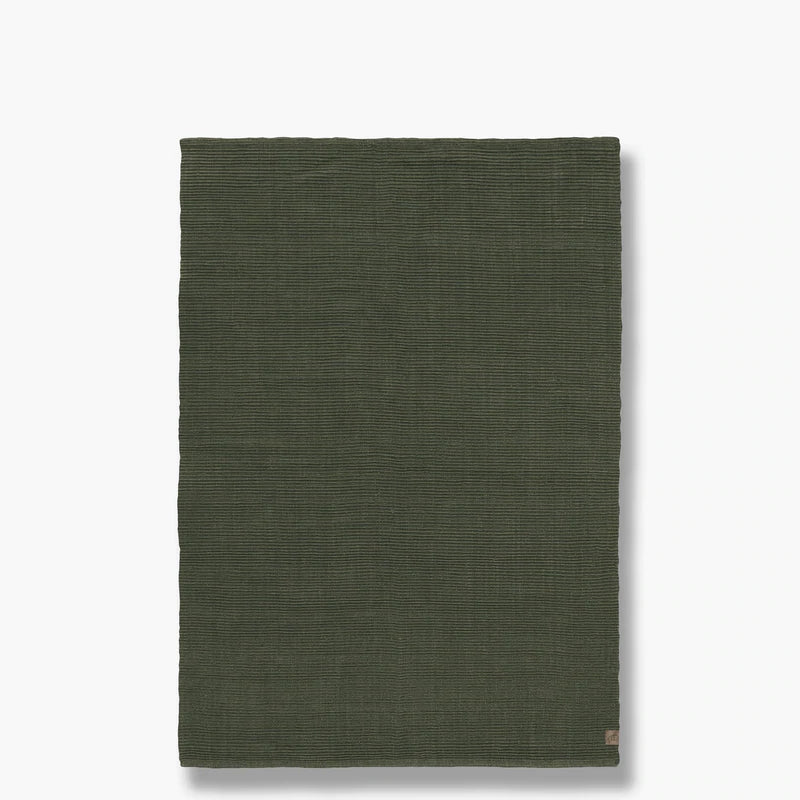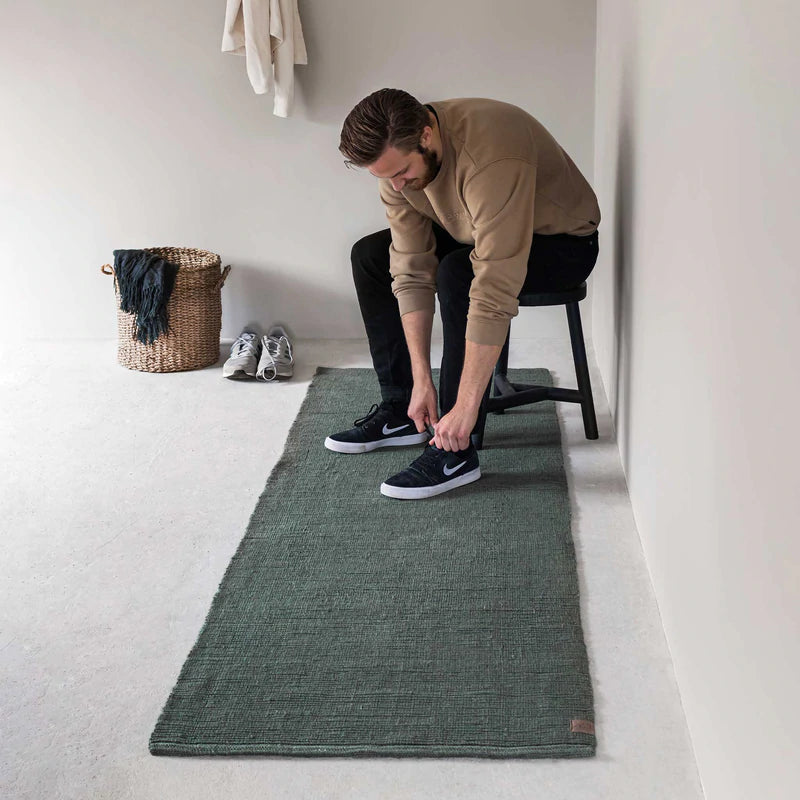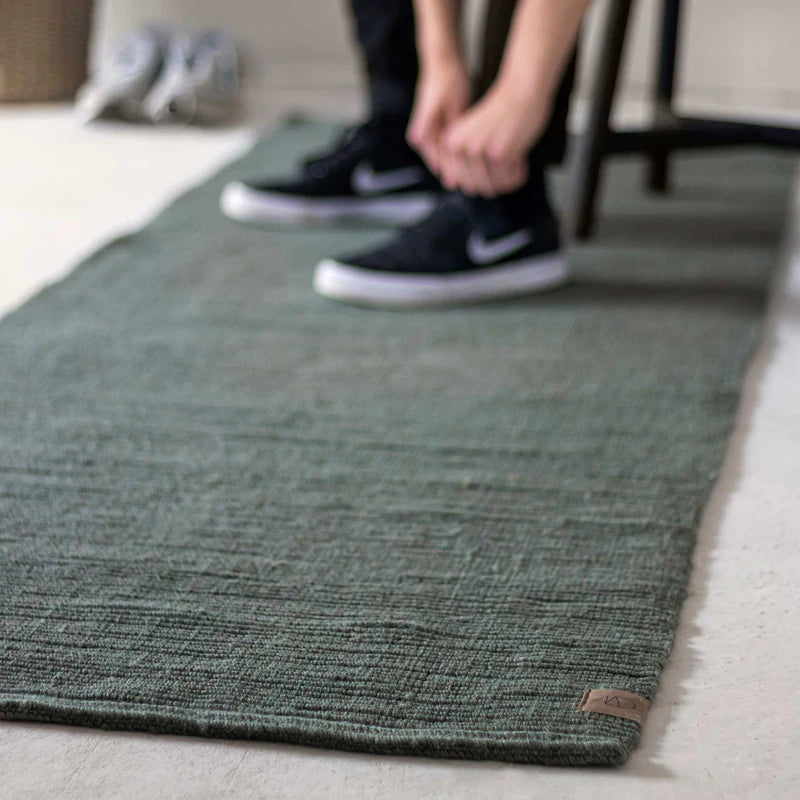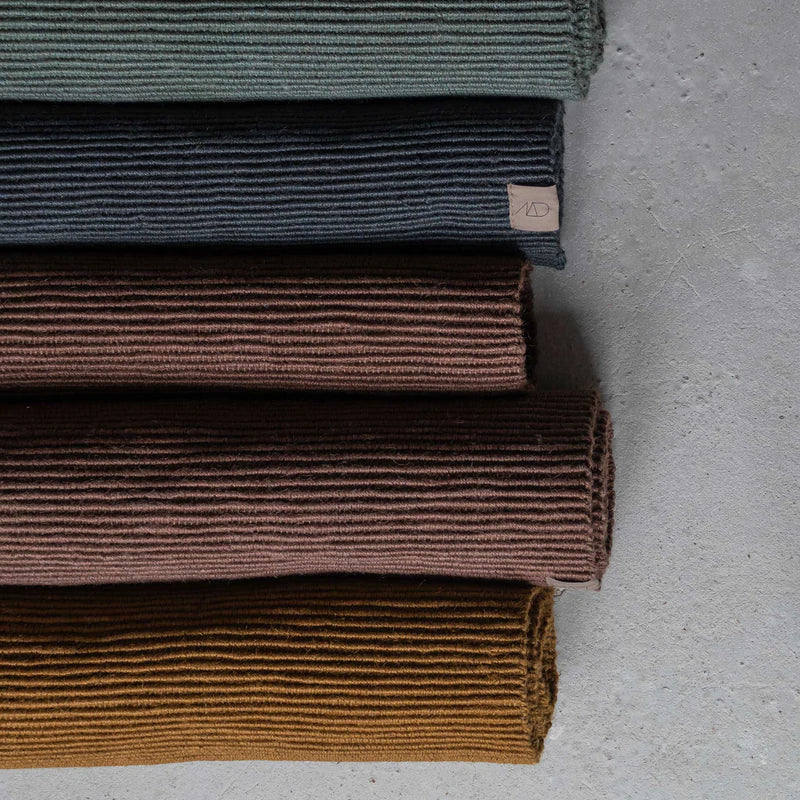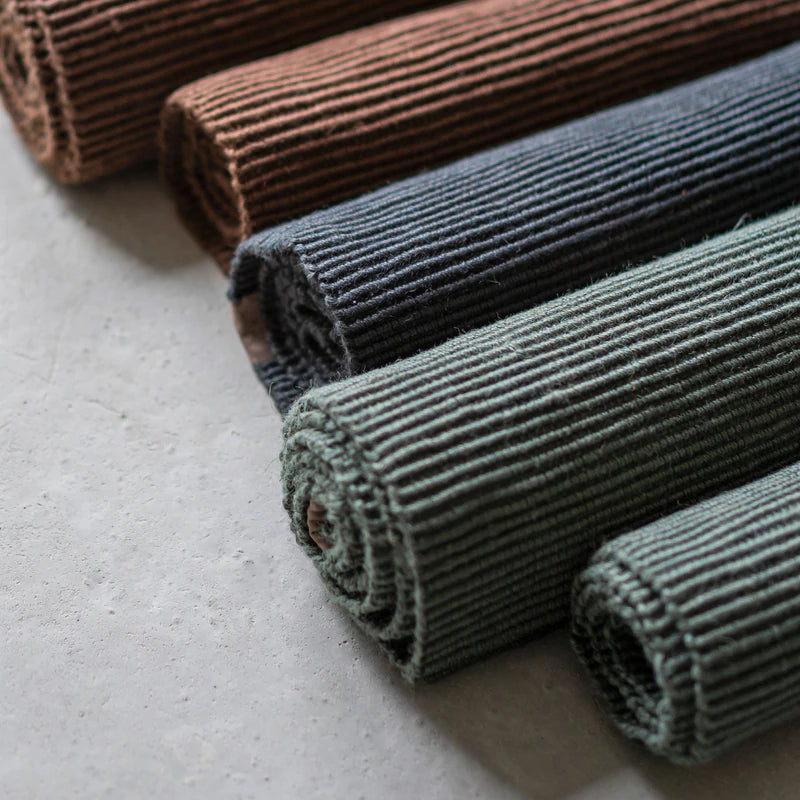 Ribbon carpet- Dust Green
Mette Ditmer
The RIBBON rugs add a natural, organic warmth to your floors. The rugs are hand-woven in beautiful, classic colors that complement any style and any home. The plant fiber JUTE is 100% biodegradable, and it can be recycled and converted into new materials, such as textiles. Sustainability is thus an integral part of the DNA of these rugs. The fibers possess natural antistatic, insulating and moisture-regulating properties, which makes the rugs extremely comfortable to walk on. The strong jute fibers make the rugs durable and give a long life, which ensures that the rugs will be an addition to your decor that you will enjoy for many years to come.

Dimensions: W 70 x L 150 cm
Colour: Dust green
Material: 90% jute, 10% cotton
Care instructions: Wipe lightly with a damp cloth.
ABOUT METTE DITMER
Based in Denmark, Mette Ditmer has designed and sold home accessories under own name since 1995.
Mette Ditmer stands for the straight, simple, and honest design – the Scandinavian notion of design: "keep it simple".
Her design style is graphic, colourful and always has a twist.
Mette Ditmer finds great beauty in clean cut, straight lines. In her designs, she prefers to let the material and small details emerge, together forming the expression of the product.
From the first line on the paper to the finished product, many hours are spent on the details – which means that every concept is consistent in its expression and form.
"Design is like real life: it is the small things, the details, which make the difference".