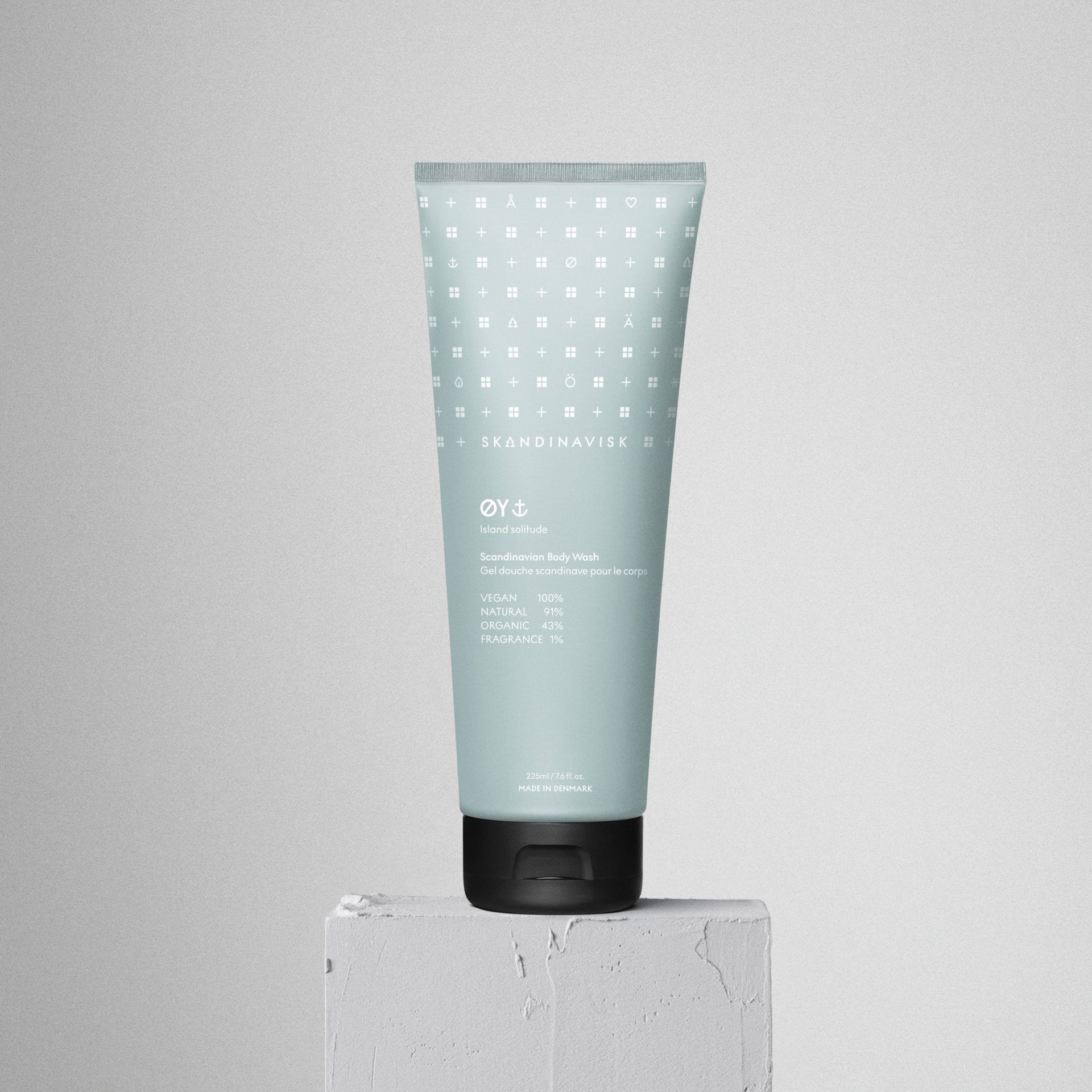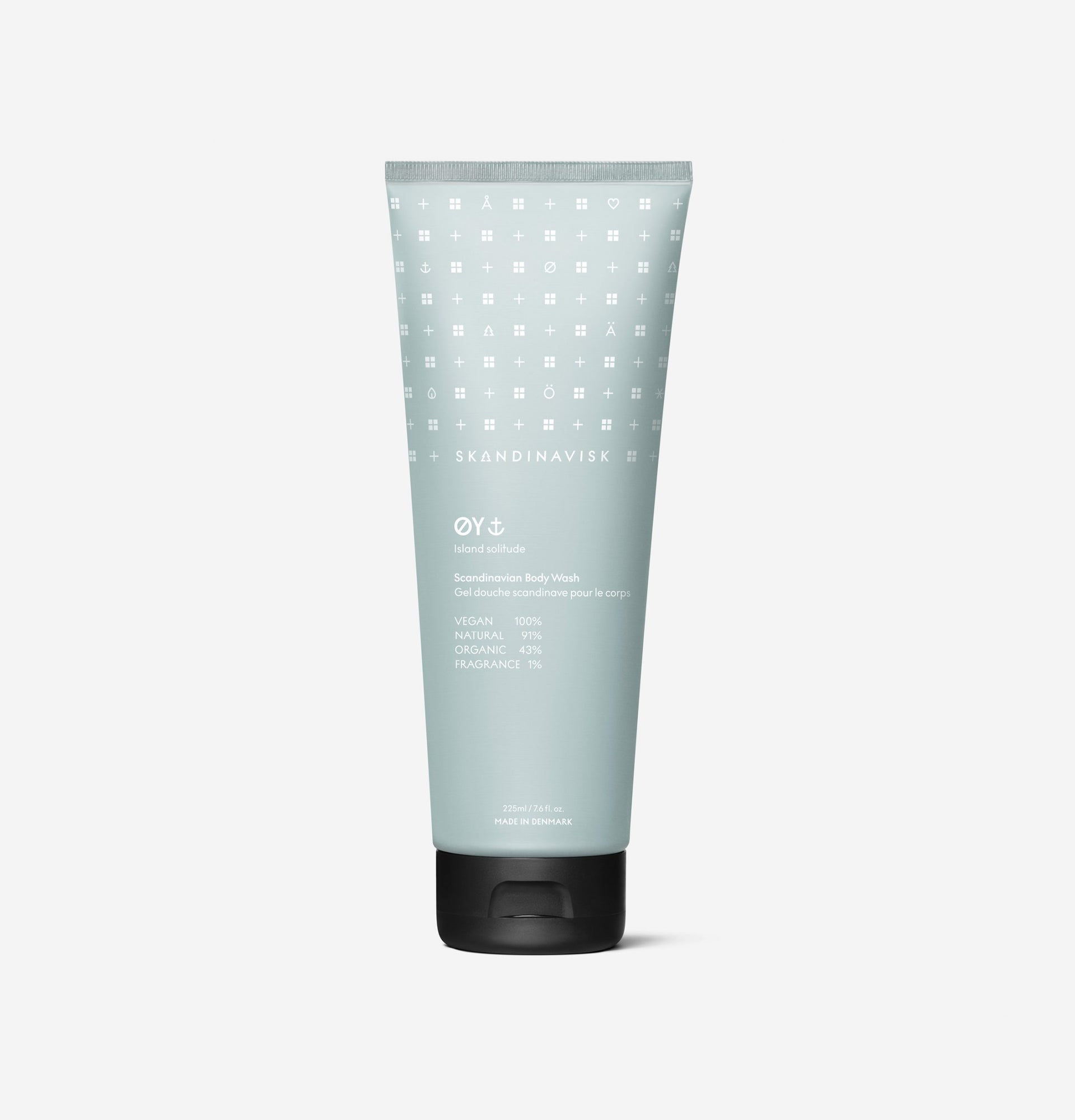 ØY Body Wash
Skandinavisk
('øːʏ) Norwegian for 'island'. Hundreds of thousands of uninhabited islands glitter like stars upon the lakes and seas of Scandinavia, inviting explorers to pull up and rest a while.

Make your daily cleansing routine a responsible one. With primary ingredients organic aloe vera leaf extract, Danish spring water and organic glycerin, this refreshing body wash cleanses and moisturises, cares and protects all skin types. Packaged safely inside a handy recyclable bioplastic tube, it's ideal for the shower or the gym bag. Just squeeze into palm, lather with hands, and cleanse over body.
Scent notes: Crabapple and dog rose, water mosses and green leaves.
Made in: Denmark
Size: 225ml
Materials: Recyclable bioplastic tube from sustainably-farmed sugarcane
Recyclable PP plastic cap produced in the EU
ABOUT SKANDINAVISK

Skandinavisk was started by two English chaps who fell in love with two blonde Scandinavian girls and never left. Our collection is inspired by fifteen years of travels and experiences across the Nordic region.

In 2013, when we launched our first scented candles, we made it our mission to bring to life the stories of Scandinavia through design and fragrance – whether the focus be on the local flora, so abundant in summer and frozen in winter, or the thoughtful approach to life common to all Scandinavians. Interpretations of raw nature, and of human nature.

Our own growing team of Brits and Scandinavians can be found in Copenhagen, Stockholm and London and we produce everything here in Scandinavia or in the European Union. As we look toward the next five years, we will keep exploring, keep learning, and keep challenging ourselves to bring to life this beautiful and inspiring region.

But living Scandinavian is not just which part of the world you come from, it's also how you think, how you treat others, and what you treasure. We believe a Scandinavian approach to life offers a blueprint for a better future in a world that's forgetting how to listen to quieter voices.