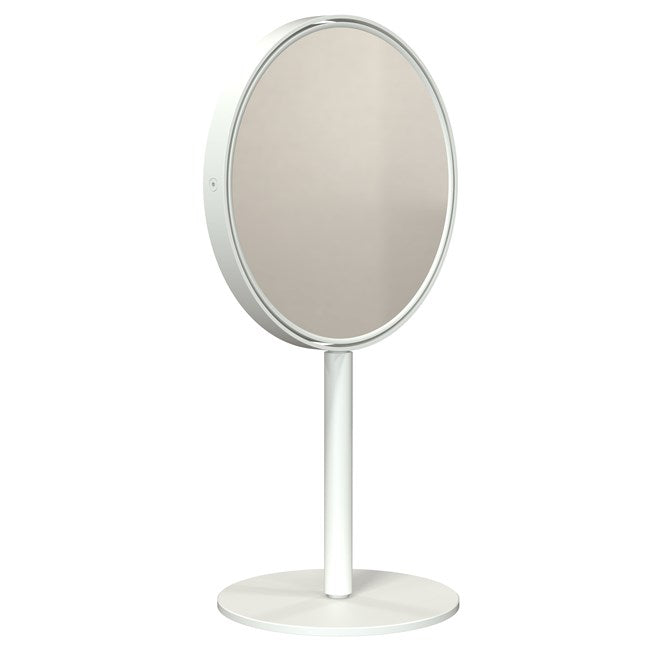 Nova2 Magnifying mirror- White
Frost Denmark
The ultimate in luxury- Nova2 freestanding mirror by Frost featuring standard mirror on one side and 5x magnification on the other. Swivel mirror face.
Design by: Bønnelycke mdd 
Features: 5x magnification on one side
Material: Powdercoated Stainless steel
Dimensions: H 290mm x 120mm (base dia) x 145mm (mirror dia)
Colour: White
ABOUT FROST
Established 1st June 2002 by Hans Jørgen Frost. 
The FROST story begins on June 1st, 2002 with the vision and dream of making a new generation of interior design accessories and architectural hardware more than design, but a form that follows function.