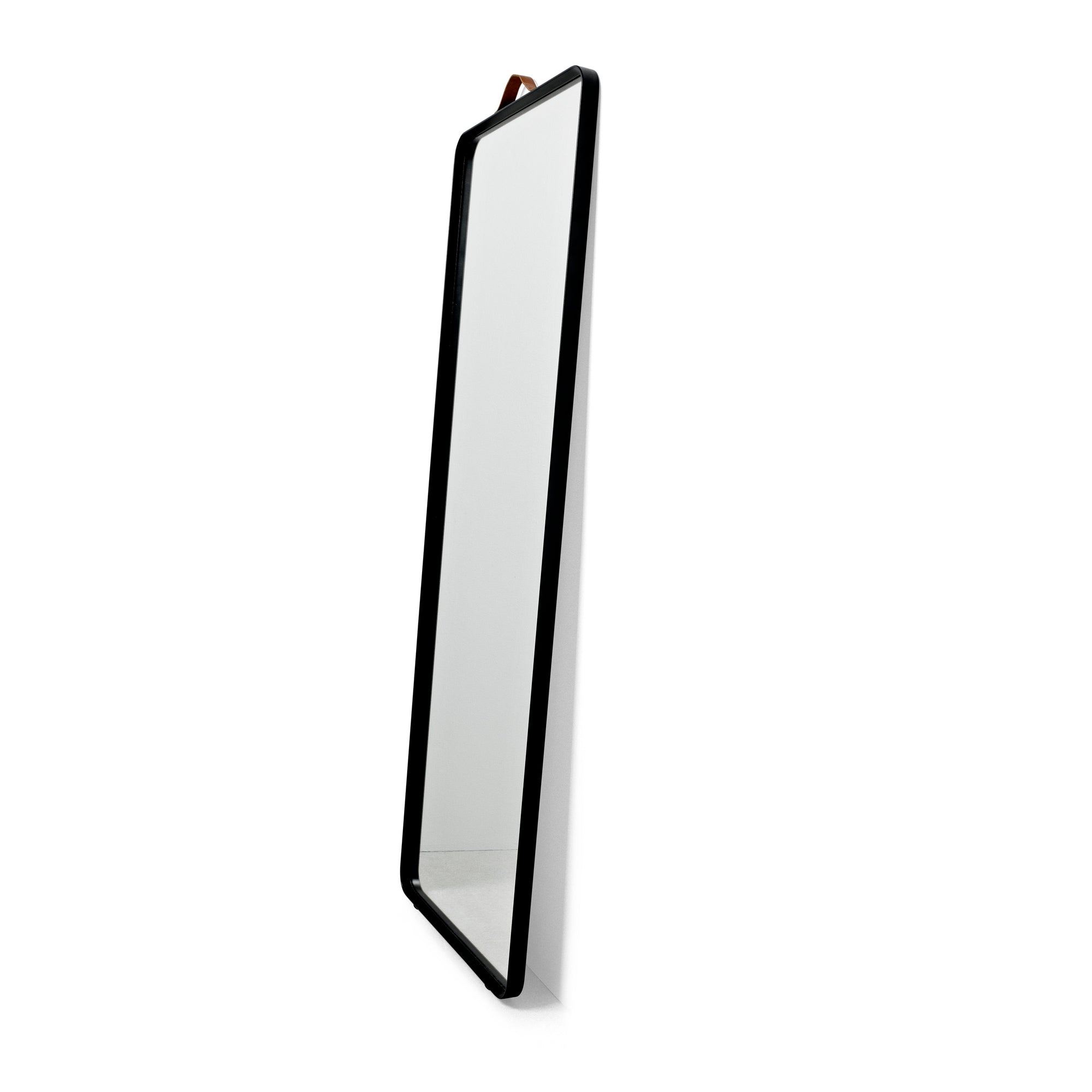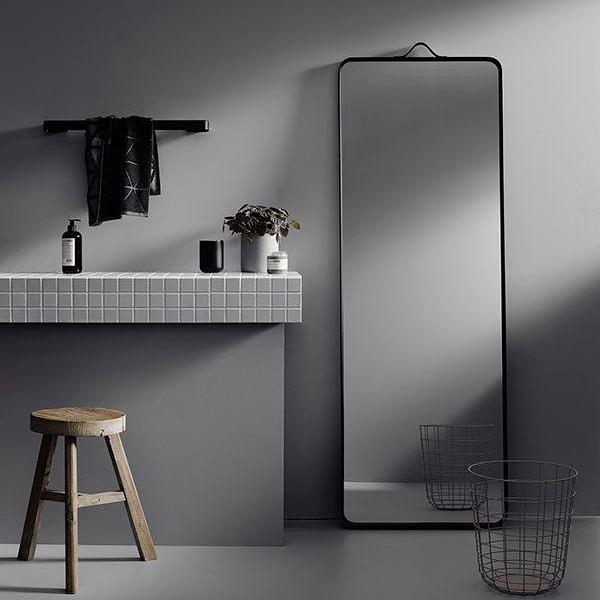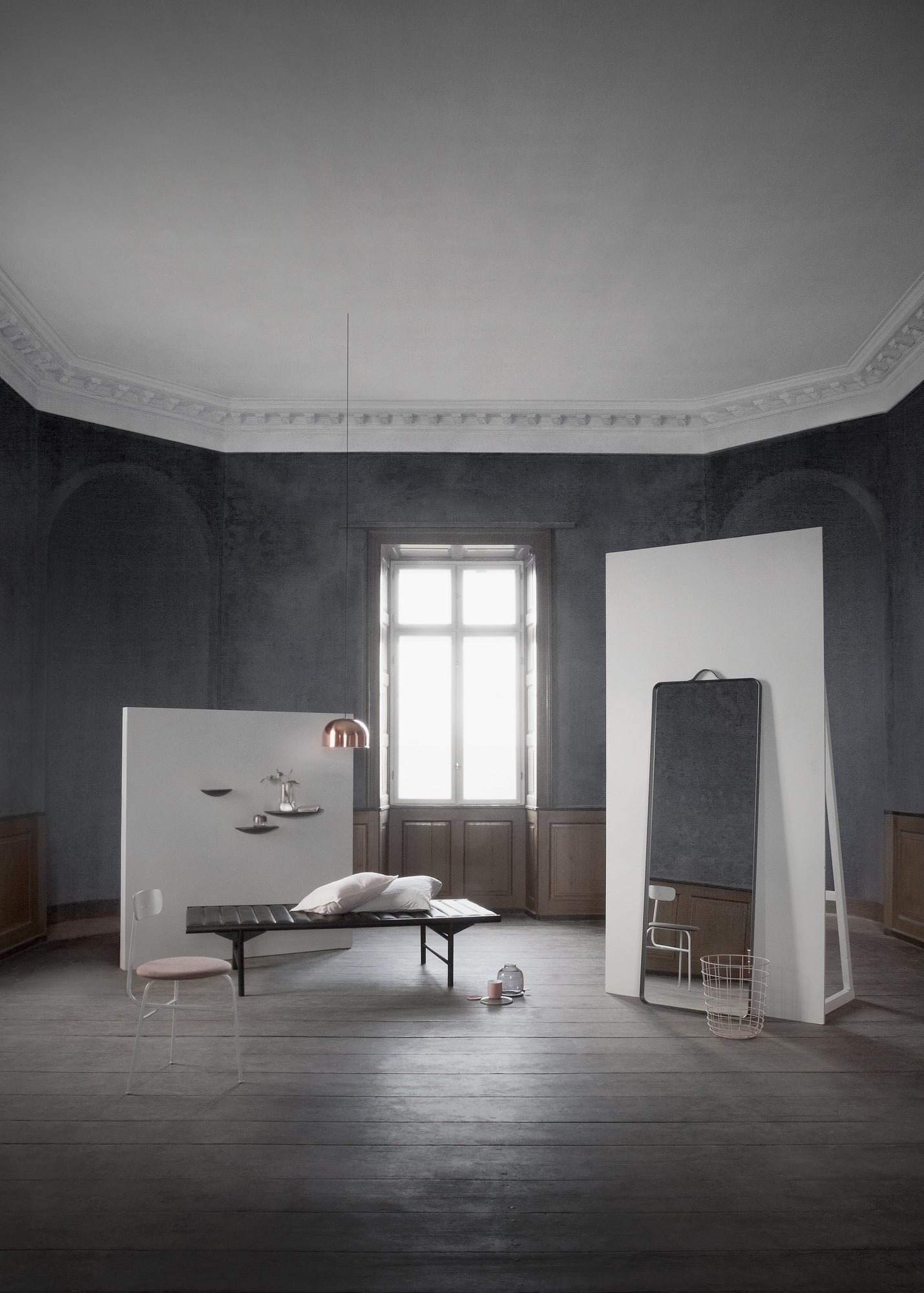 Norm Floor Mirror- Black
Menu
In the spirit of Scandinavian simplicity, the two Danes behind NORM, Jonas Bjerre-Poulsen and Kasper Rønn, always strive to cut to the bone. To find the simplest possible solution without forgetting the beauty of the shape or the details – all in order to reach a point where nothing added nor subtracted will make the product better. 
In our opinion, this is what set NORM aside from other talented designers. And when we look at Norm Floor Mirror, we think they stopped at the exact right point. A beautiful piece of design with simple aesthetics, powerful looks and fine details. Designed to lean against the wall – or to go, stand or hang wherever you find it best.
Designed by: Norm Architects
Colour: Black
Dimensions: H 170 cm, W 60 cm, D 3,5 cm
ABOUT MENU
Menu's philosophy is simple. We want to make the world better, less complicated, a little bit nicer to wake up to. Collaborating with super-talented designers, we make objects to be treasured now and forever. We work with some of the most exciting and driven creative individuals from the worlds of architecture and design to produce high quality design with a crisp Scandinavian look. At Menu we are obsessed with clever solutions for modern living. We want to make beautiful objects for everyday use, whether that's an indispensable item of kitchen equipment, a clever floating shelf, or a beautiful vase that adds the finishing touch to your living space.
Wherever we can, we work locally with craftspeople around the world, preserving 
skills while creating the best modern design.