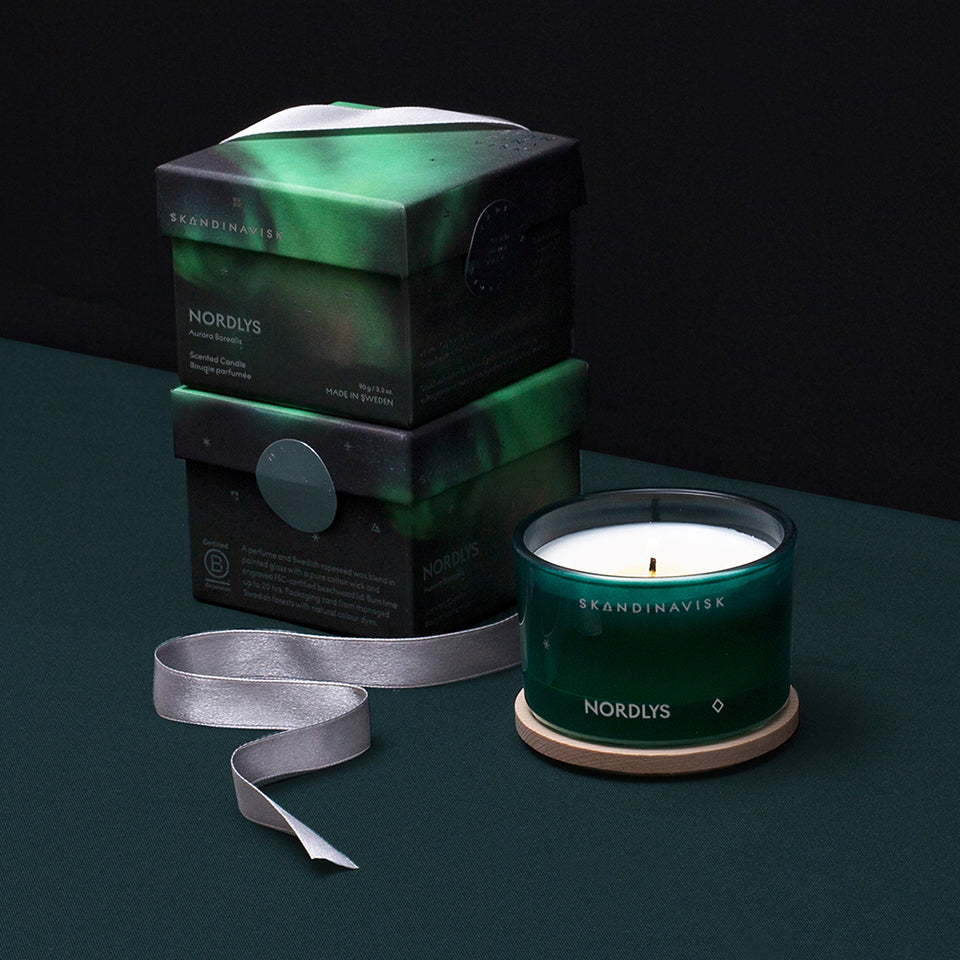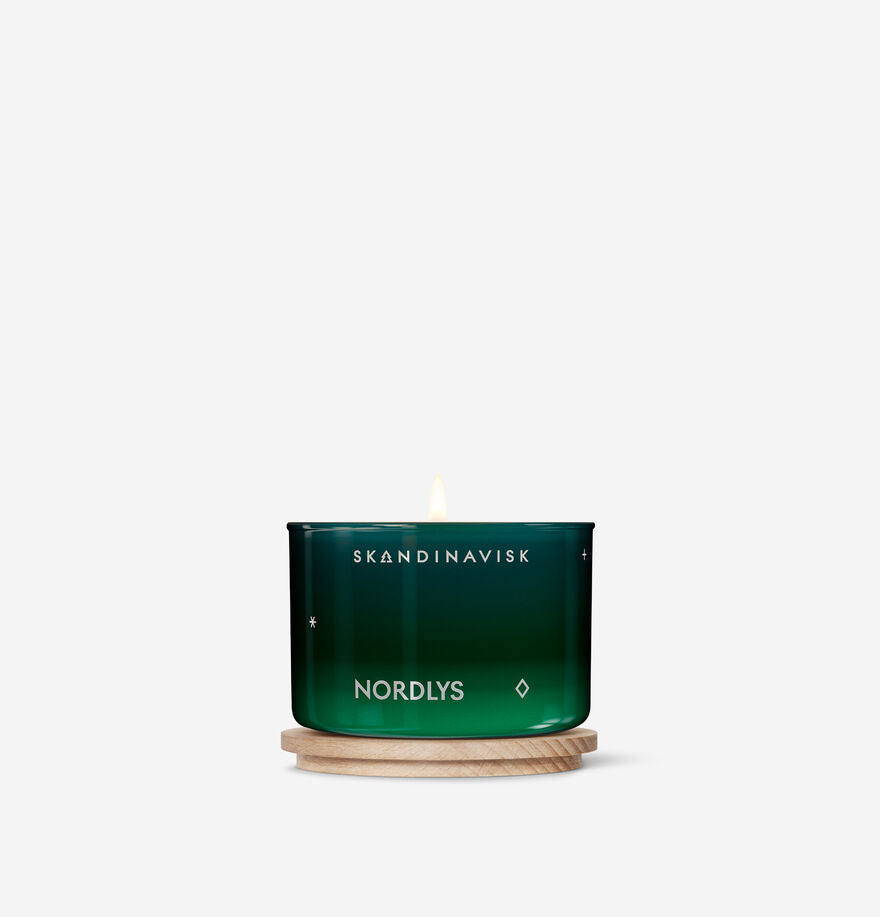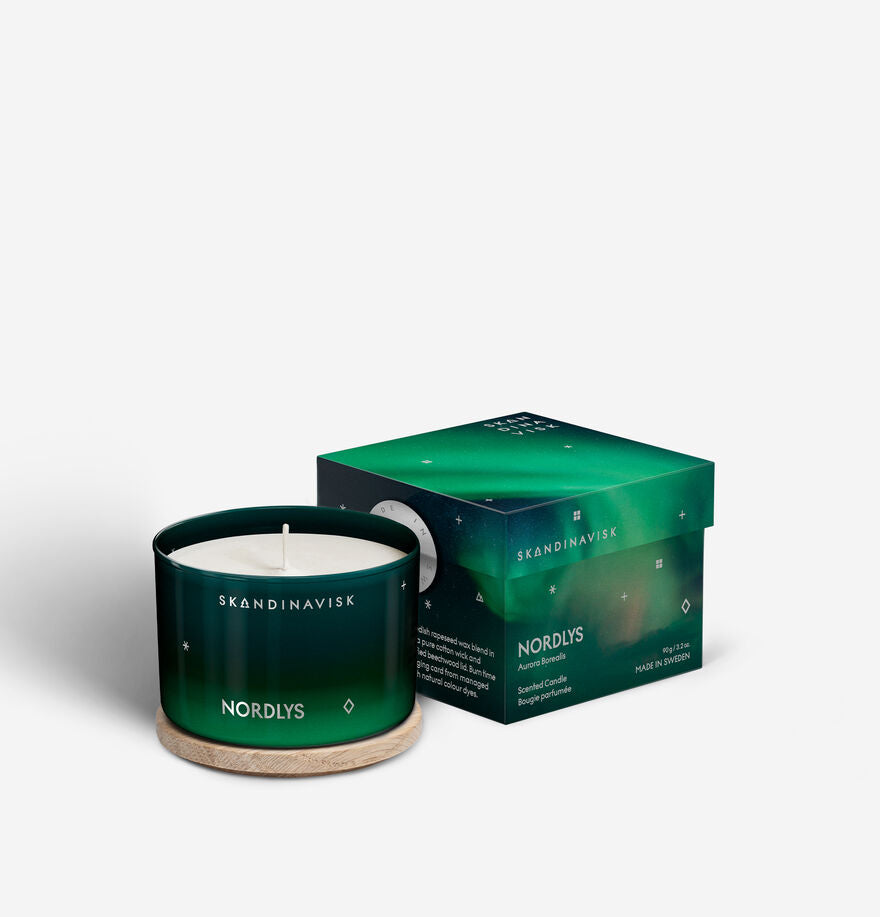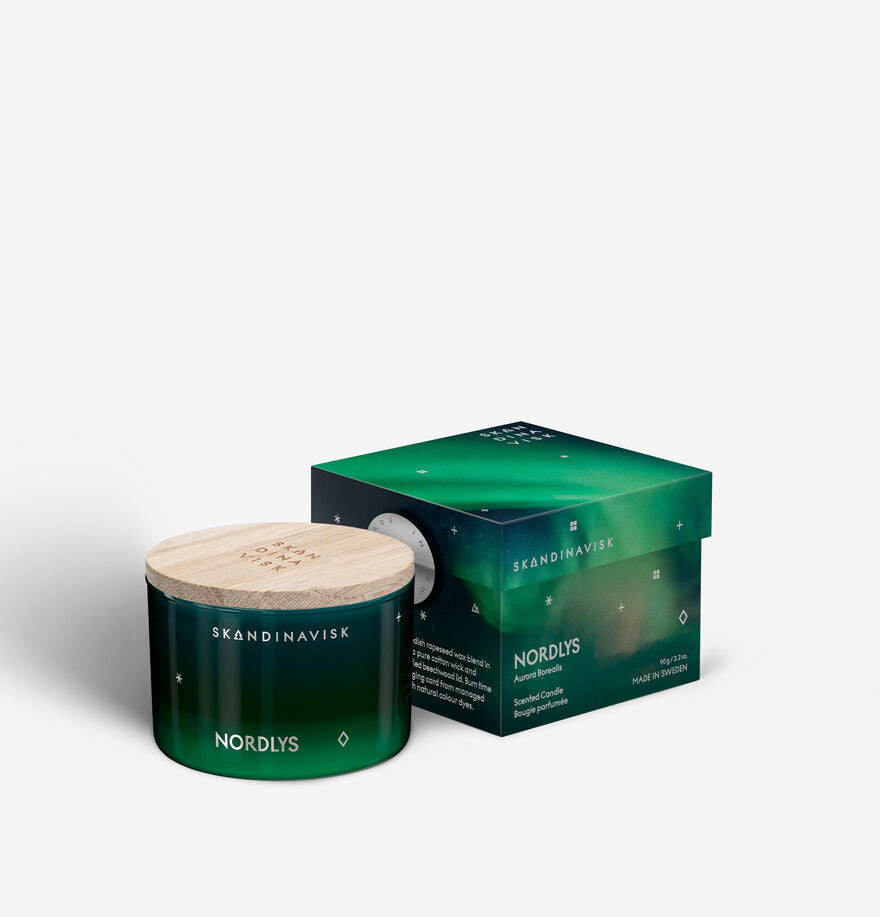 Nordlys Scented Candle (Aurora Borealis) 90g
Skandinavisk
[ˈnuːr][ˈlyˀs] Scandinavian for 'Northern Lights'. One of nature's seven wonders, a symphony of colour, movement and light that ripples across the Nordic night sky, leaving myths and legends in its wake.
Gather around the junior member of our updated seasonal candle collection. We've introduced bigger glass, a new design, FSC-certified beech lid, hard box gift packaging, and poured them in Sweden. All of which add to the more familiar Swedish rapeseed wax blend, returning fragrance favourite, and FSC-certified packaging standard that reflect our journey to leave a lighter footprint. A heartwarming Skandinavisk gifting experience.
Designed in: Denmark
Size: 90g
Burn time: 20 hours
SCENT NOTES: Arctic intensity and celestial colour, a fragrance accord as unfamiliar as it is otherworldly.
ABOUT SKANDINAVISK

Skandinavisk was started by a curious English chap, Shaun, who fell in love with a blonde Scandinavian gardener and never left. He was joined by a second English emigrant, Gerry, who shared his love for Scandinavia and a Danish designer, Line, who captured their combined experiences and translated it all into our distinctive design DNA.

Trading since 2013, our home and body fragrance collections are inspired by almost 20 years of travels across the Nordic region. We create subtle, refined scents based on aspects of Scandinavia we consider to be precious to the inhabitants and exotic to the outside world, and we blend them with colour, symbols and a single local word rich with meaning to create unique impressions of Scandinavia.

An independent company, our growing team of Scandinavians, Brits and like-minded nationalities can be found in Copenhagen, Stockholm, London and Paris and we produce everything here in Scandinavia or in the European Union.
But living Scandinavian is not just which part of the world you come from, it's also how you think, how you treat others and the nature that surrounds you, and what you treasure. We believe a more Scandinavian approach to life offers a blueprint for a better future in a world that's forgetting how to listen to quieter voices.