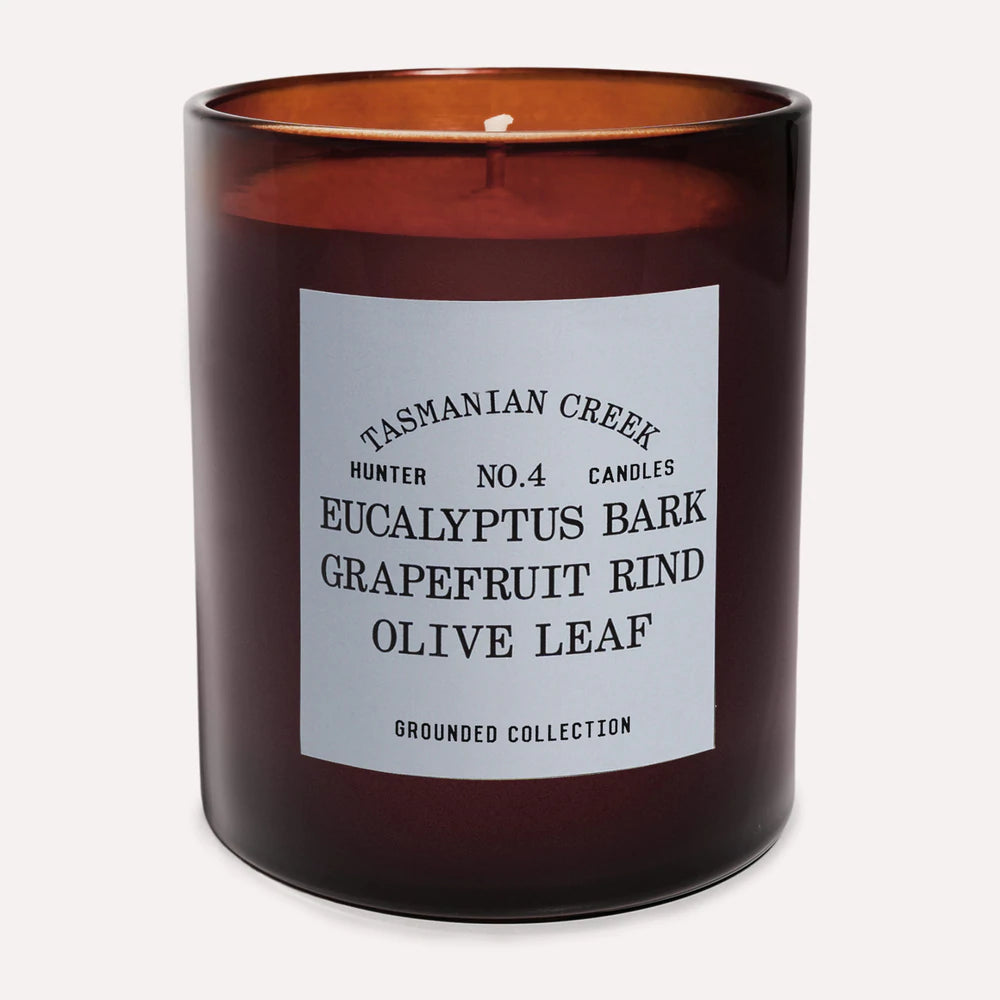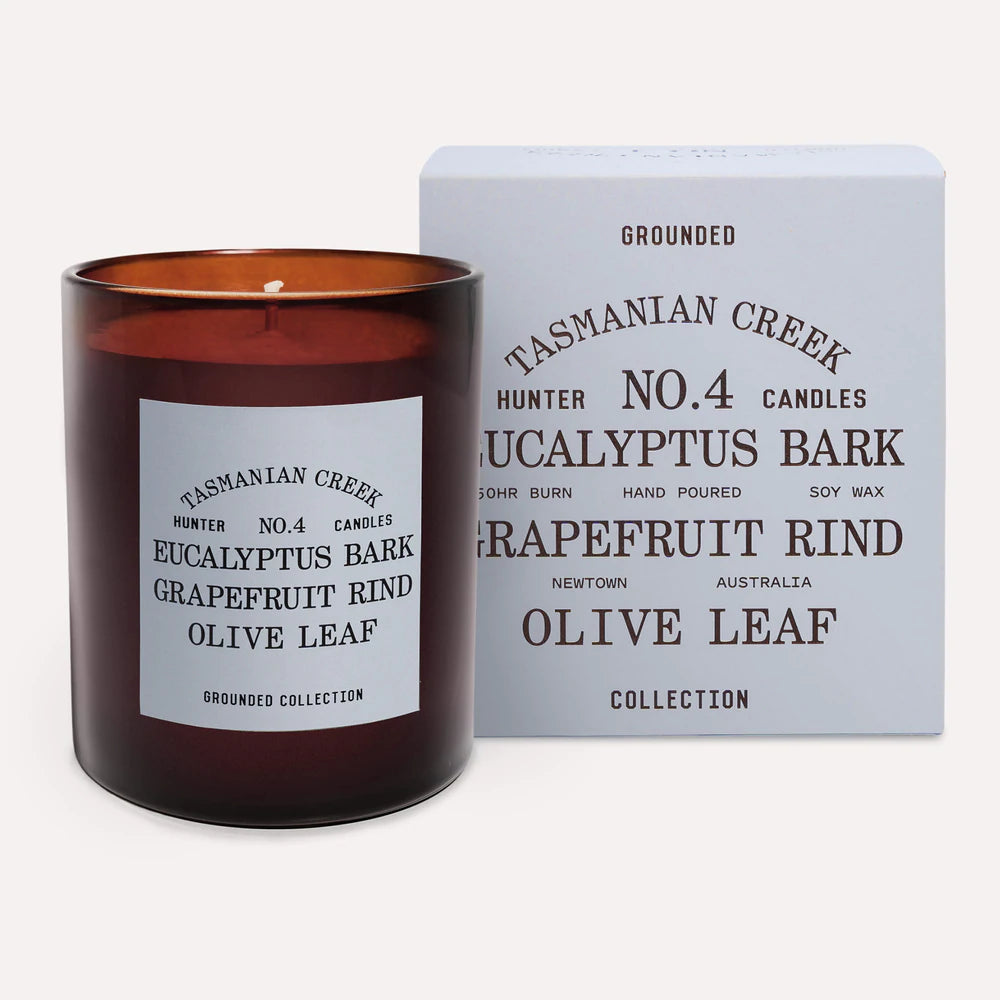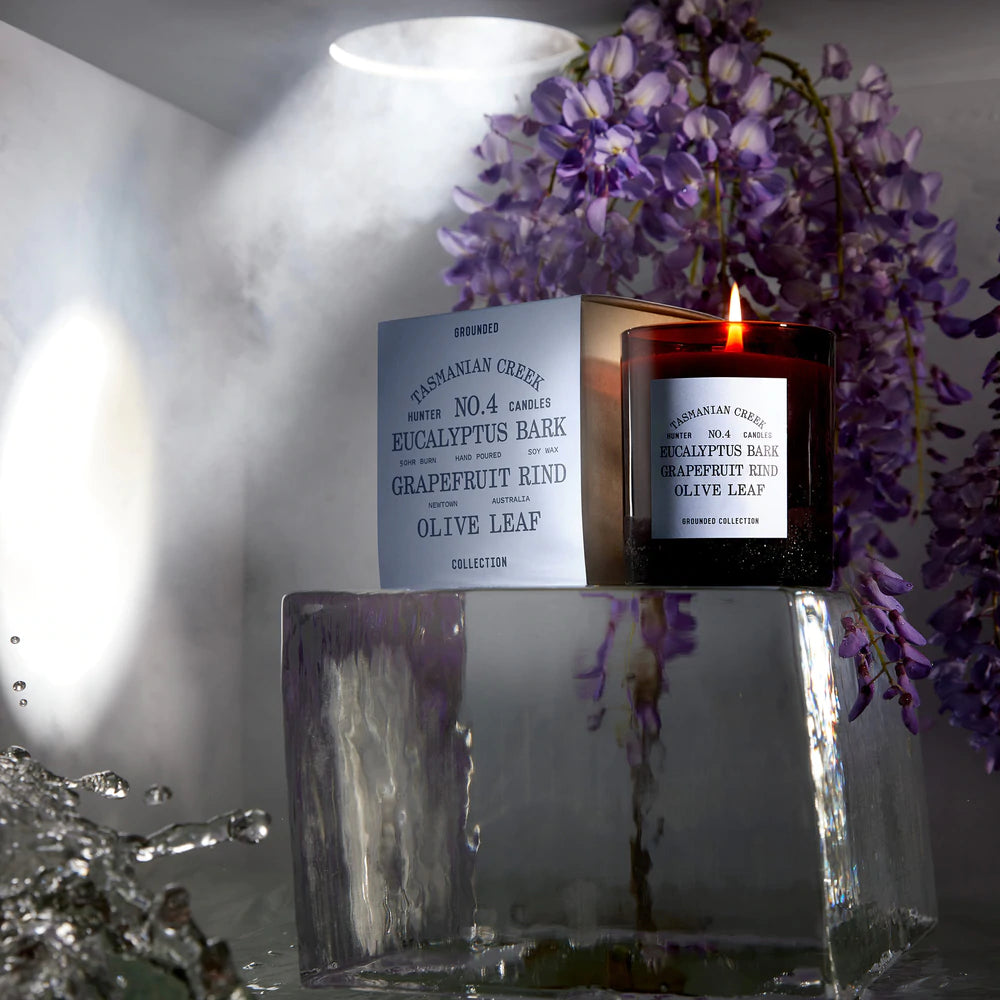 No.4 Tasmanian Creek
Hunter
Beneath a capacious canopy of paperbark eucalyptus, nestled betwixt leafy gullies, resinous benzoin, red cedar and mossy vetiver quietly gather. Coupled with crisp grapefruit and bitter orange, they rise to meet the lively freshness of white peppercorn and olive leaf, perfectly balanced by the sparkling minerals of a bubbling creek nearby. Tasmania Creek evokes the feeling of dipping your toes into a majestic waterfall's edge. All that's left to do? Breathe out.
FRAGRANCE: Eucalyptus bark, grapefruit rind & olive leaf 
BURNING HOURS: 45+
FEATURES: Biodegradable wax, free from pesticides, palm oil, petroleum and GMOs 

MATERIALS: 100% soy wax, made using pure soy beans
MADE: Hand-poured in Newtown 

ABOUT HUNTER

From humble beginnings in a Newtown backyard to a light-filled industrial enclave on May Street, Hunter Candles remains a true embodiment of the creative energy and distinct community culture that courses through our art-filled streets. Every Hunter Candles blend is born from a moment in time, a memory, a muse - a scent undiscovered, yet somehow intoxicatingly familiar.

Drawing inspiration from every corner of consciousness, the Hunter Candles collection is destined to inspire, surprise and excite. Whether you want to revitalise and reawaken the senses, soothe the soul or spark desire within, Hunter Candles serves evocative, down-to-earth scents that are utterly unique.

Hunter Candles know the perfect candle has the power to completely transform your mood. Whether you want the weight of the world lifted, or a scent to celebrate a special moment, they're obsessed with creating olfactive experiences that'll have you feeling amazing.