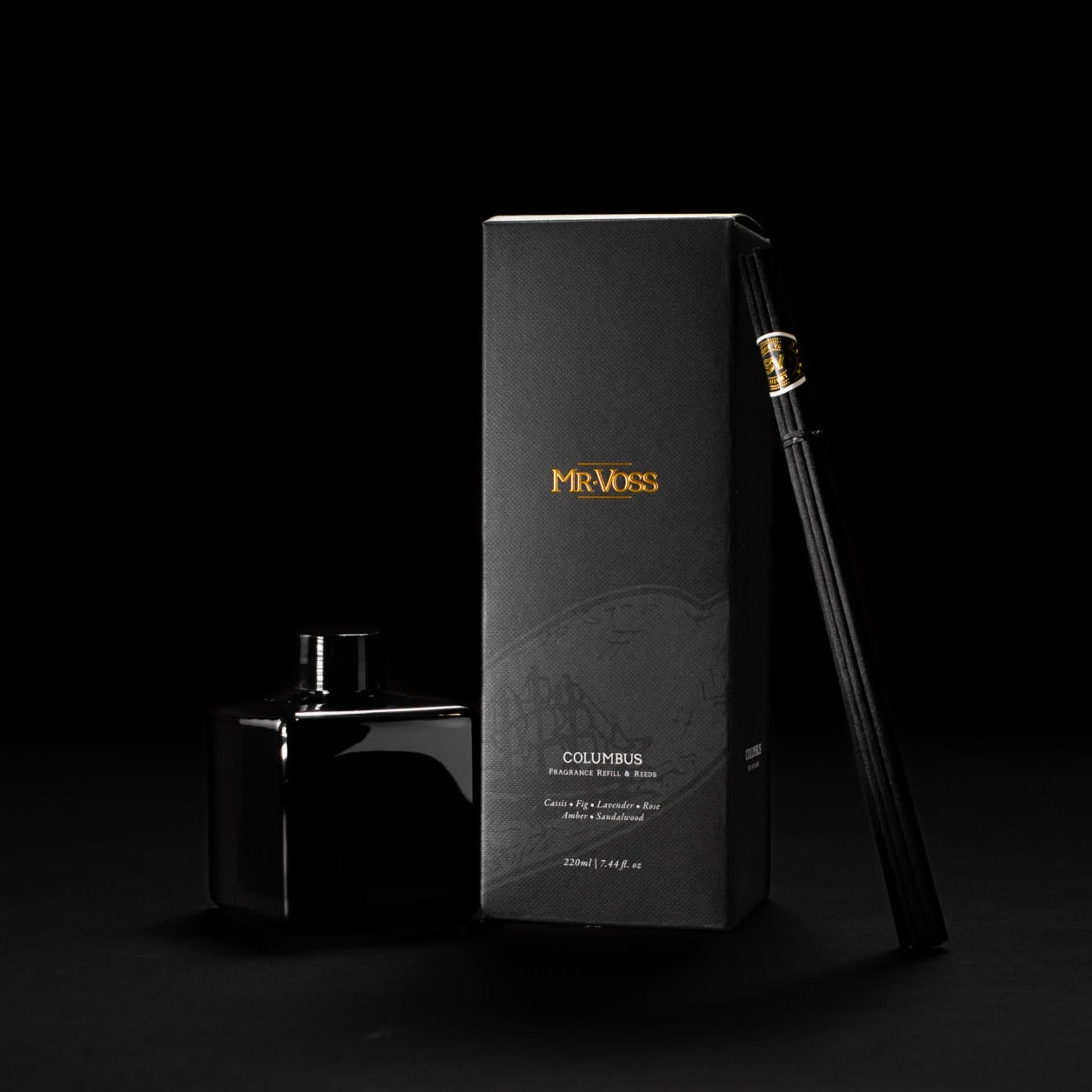 Mr Voss- Columbus Diffuser refill
Simone Voss
This is a 220ml diffuser refill with reed sticks.
DIMENSIONS: 210mm x 77mm x 65mm
FEATURES: Simone Voss Luxury Fragrances are unisex and can be enjoyed by everyone.
FRAGRANCE:
Head: Cassis, Fig
Heart: Cinnamon, Clove, Lavender, Rose
Base: Amber, Oak, Musk, Patchouli, Sandalwood

ABOUT SIMONE VOSS 

Celebrated Australian floral designer, makeup artist and event stylist Simone Voss has always drawn inspiration from beauty.

Educated at the prestigious House of Galimard in Grasse, the perfume capital of the world, she received intensive private tutelage under master instructors, perfumers and candlemakers. Honing olfactory sensitivities, chemistry knowledge, and composition capabilities; Simone's edification moved her to establish a luxury line like no other.

Crafted and hand-poured in Australia, Simone Voss candles immortalise evocative scents within a soy blend wax. Imbued with personalities unique to scent characteristics, fragrances convey the individual and complex dynamism of people.

Created to complement one another in a cohesive series; our perfumes translate the sublime possibilities of fine fragrance into an experiential form. Whether a maverick, renegade, pacifier or professor, there's a definitive Simone Voss luxury fragrance for you.