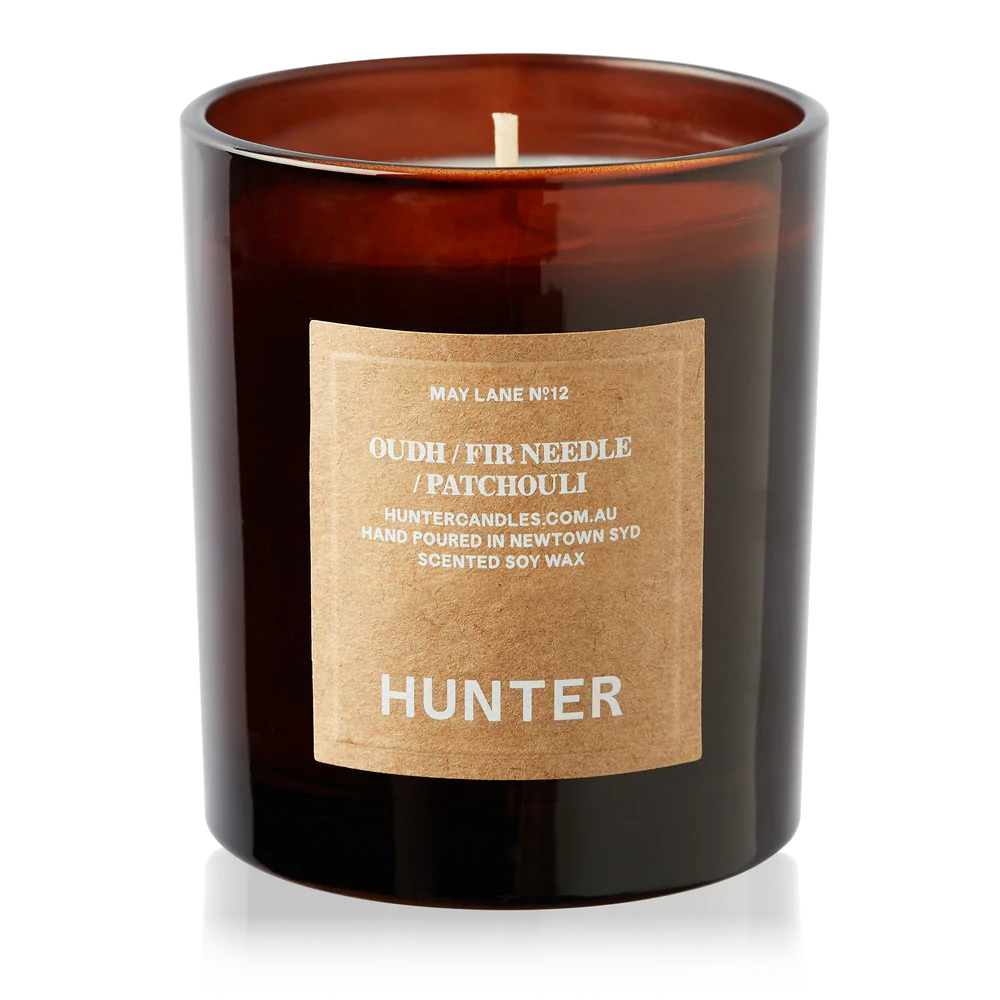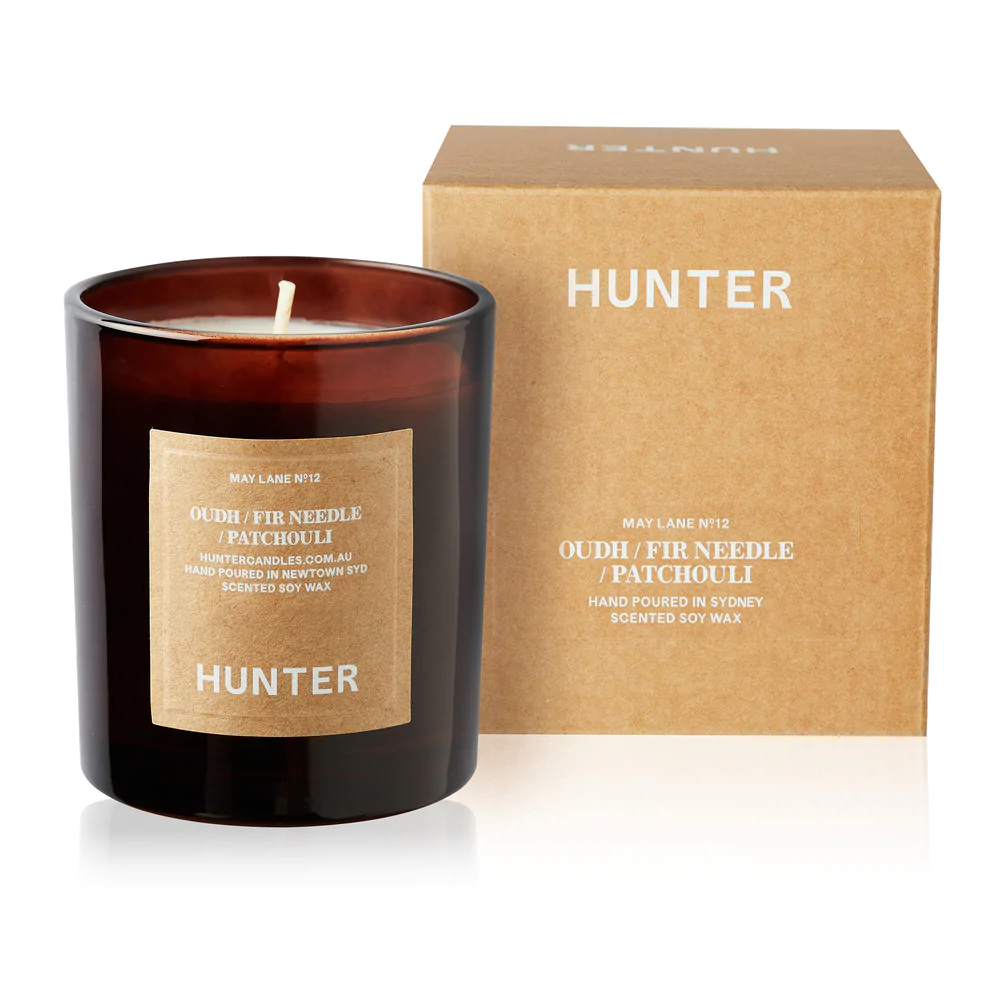 May Lane- Oudh, fir needle & patchouli
Hunter
Experience the heart and soul of Hunter Candles through an enigmatic, opulent scent that epitomises industrial chic. Named after the laneway that's led countless locals to our graffitied roller door, May Lane offers a rustic yet refined blend of oudh, cedar wood and moss, interspersed with fir needle and patchouli - an ode to the musky, earthy green tendrils that earmark our concrete space.

At once mysterious and multifaceted, May Lane evokes everything from rain cascading down cement walls to exposed timber beams overhead and the rebellious aroma of spray paint scrawling its way across the bare brick just beyond our showroom. Choose May Lane for an all-encompassing scent that's intriguing, opulent and effortlessly sexy - just like us.
BURNING HOURS: 45+
FEATURES: Biodegradable wax, free from pesticides, palm oil, petroleum and GMOs 

MATERIALS: 100% soy wax, made using pure soy beans
MADE: Hand-poured in Newtown 

ABOUT HUNTER

From humble beginnings in a Newtown backyard to a light-filled industrial enclave on May Street, Hunter Candles remains a true embodiment of the creative energy and distinct community culture that courses through our art-filled streets. Every Hunter Candles blend is born from a moment in time, a memory, a muse - a scent undiscovered, yet somehow intoxicatingly familiar.

Drawing inspiration from every corner of consciousness, the Hunter Candles collection is destined to inspire, surprise and excite. Whether you want to revitalise and reawaken the senses, soothe the soul or spark desire within, Hunter Candles serves evocative, down-to-earth scents that are utterly unique.

Hunter Candles know the perfect candle has the power to completely transform your mood. Whether you want the weight of the world lifted, or a scent to celebrate a special moment, they're obsessed with creating olfactive experiences that'll have you feeling amazing.