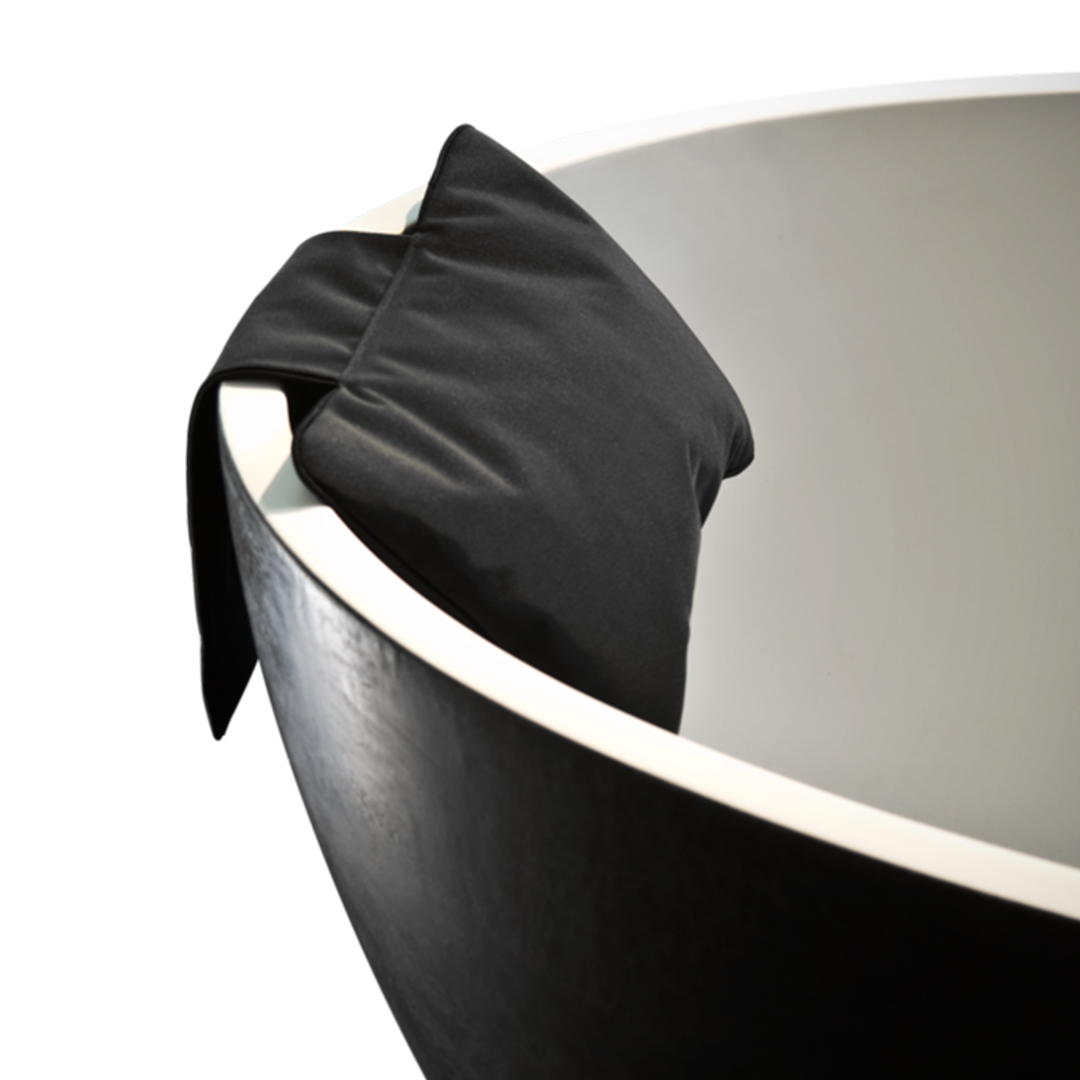 Loft Bath Pillow- Black
Decor Walther
The Loft Bath Pillow by Decor Walther is robust, durable and machine washable. The pillow counterbalances with quartz sand over the edge of the bath tub and ensures comfort and relaxation while bathing. The pillow's generous proportions ensure that both the head and neck are supported and the elegant, clean design adds a touch of finesse. When not in use and if preferred, the Loft Pillow can be quickly and easily removed from the bath tub.

Dimensions: W 35.5 x L 24 x H 6.7 cm
Material: Water repellent nylon
Care instruction: Wash at 30 degrees
ABOUT DECOR WALTHER
Decor Walther has stood for quality bathroom furnishing such as lamps, mirrors and accessories for over four decades. They have been supplying discreet luxury since 1973 from their Frankfurt headquarters. The aesthetic language of Décor Walther products is neither overtly trendy, nor historicized or overloaded. It is best described as timeless, but in an understated way.