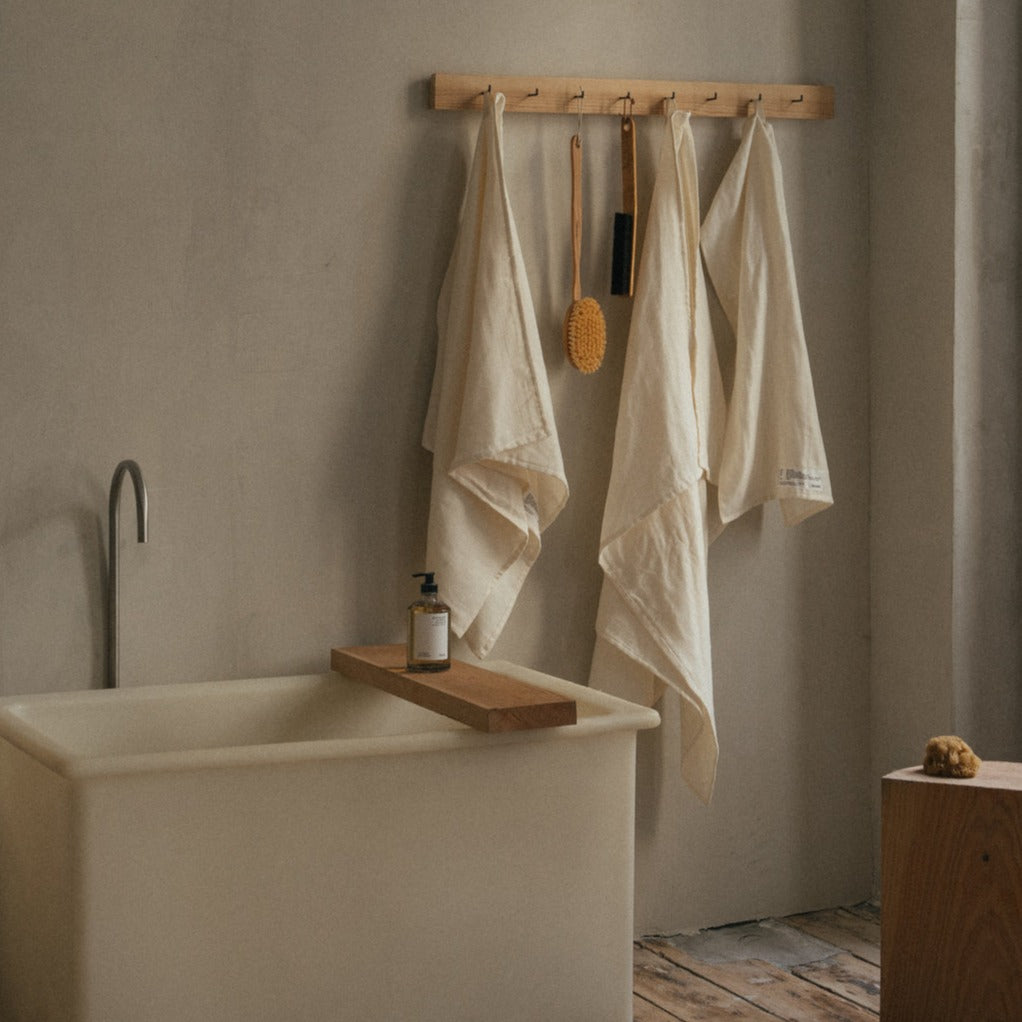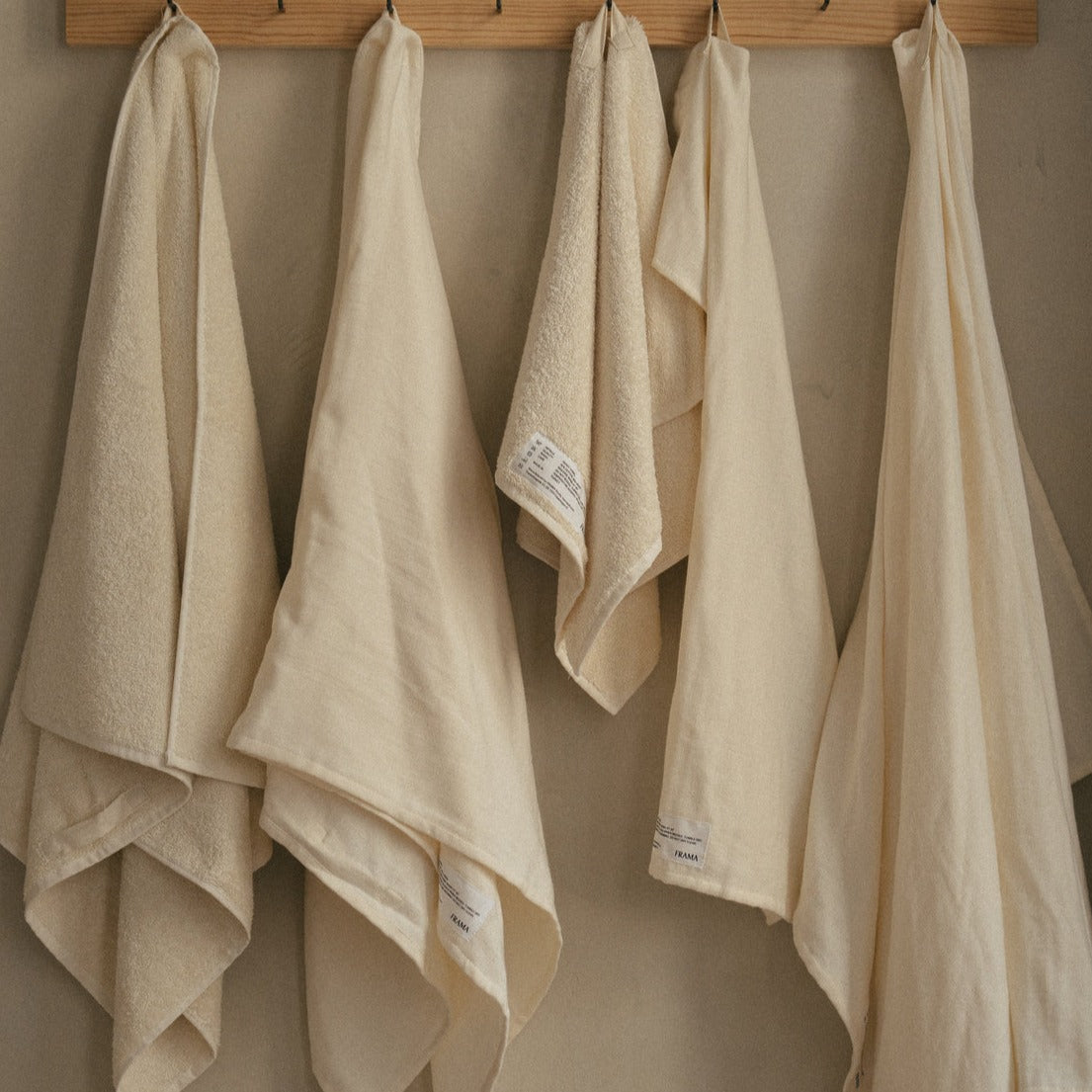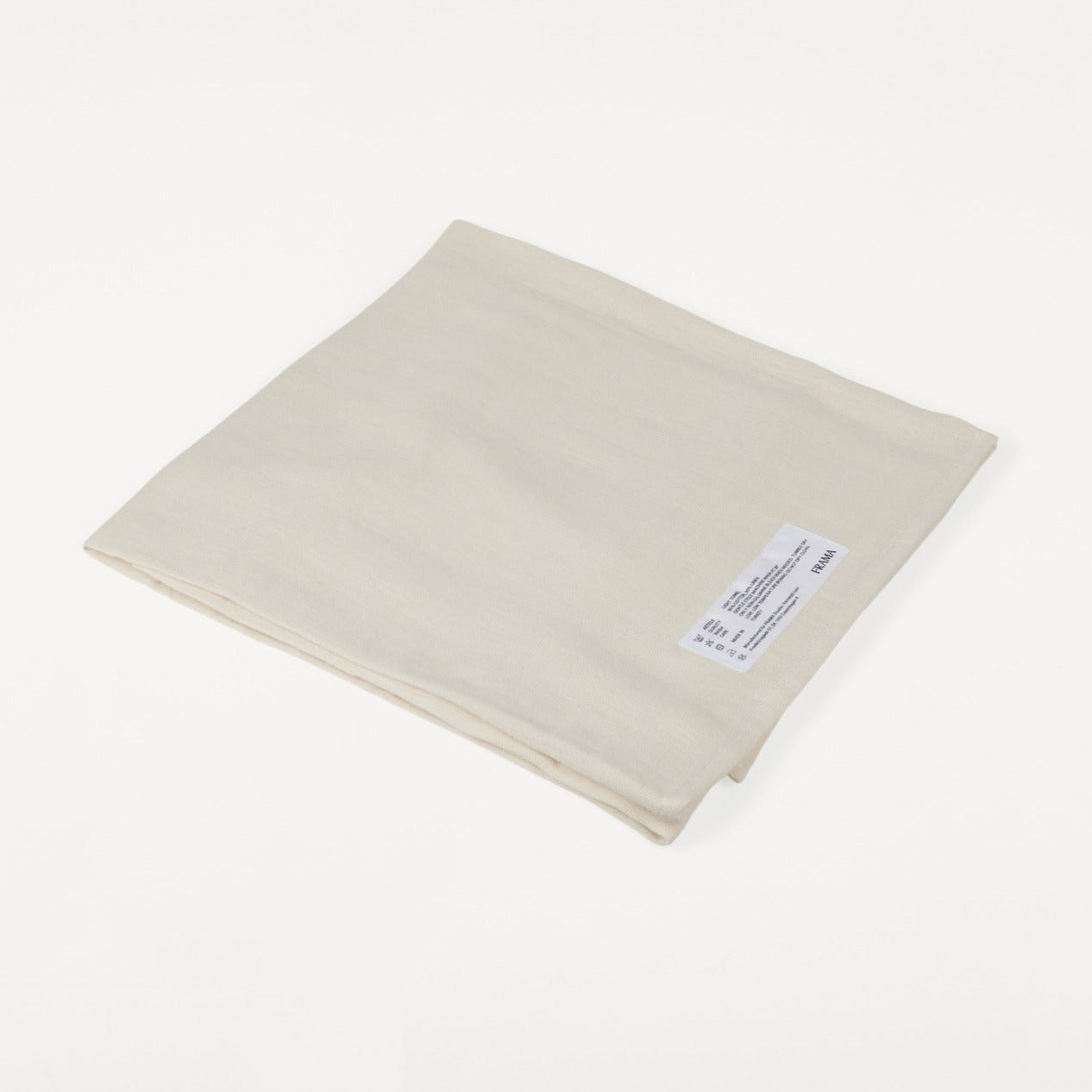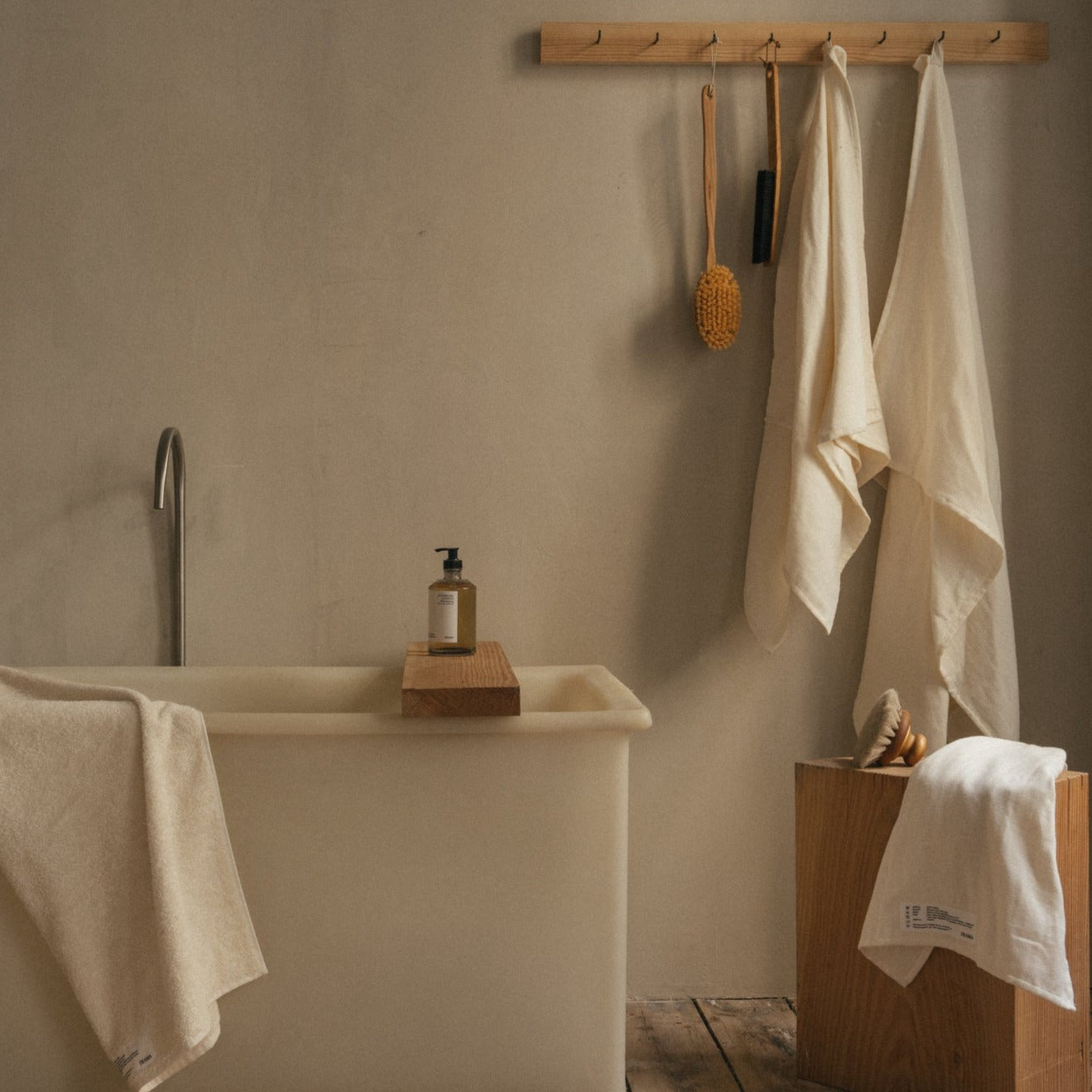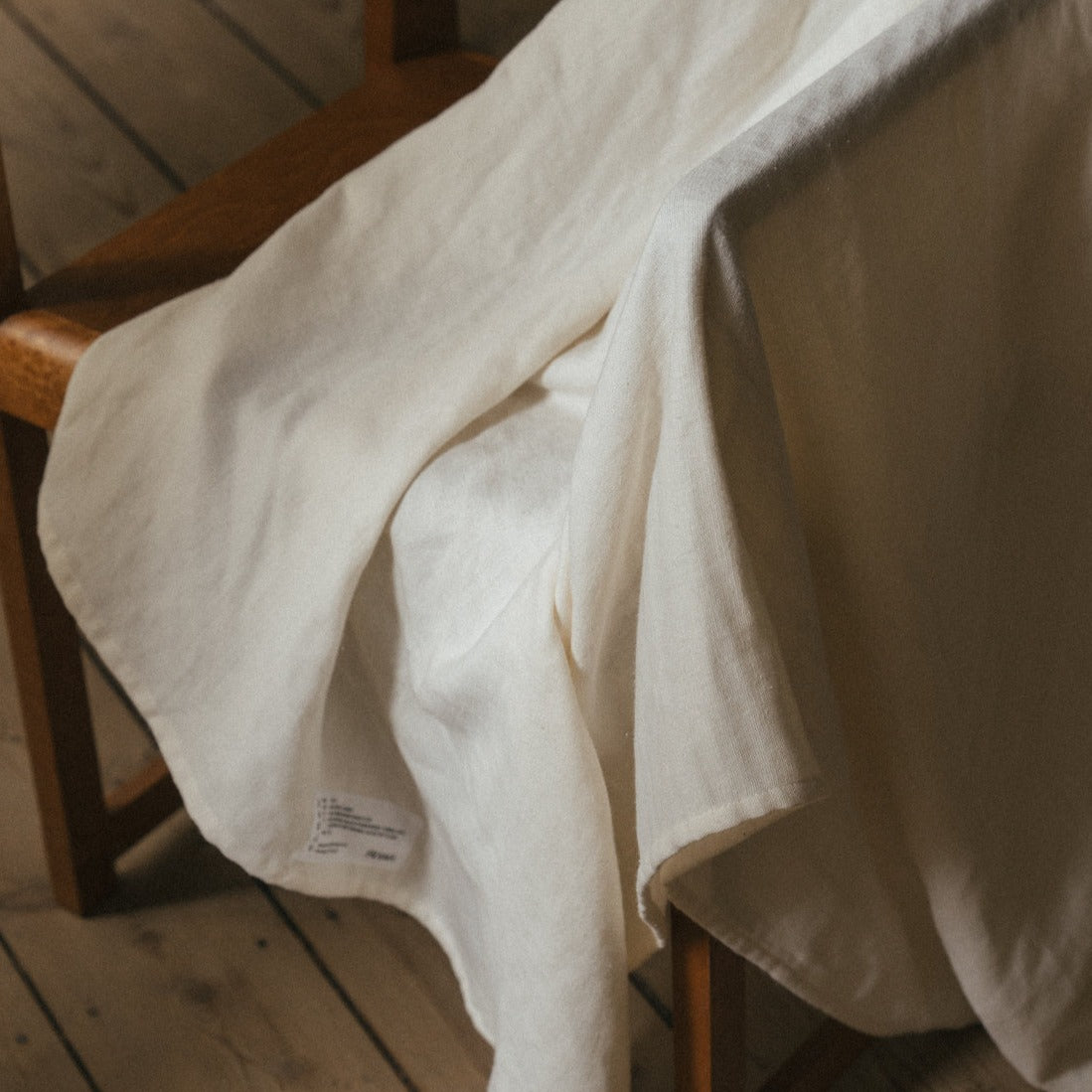 Light Bath Sheet- Bone White
Frama
FRAMA Light Towels, made from 80% organic and Oeko-Tex certified cotton and 20% linen, are compact, quick-drying, gentle on skin, and naturally hypoallergenic. Lightweight and breathable, these thoughtful towels make a perfect travel companion or home textile. A luxurious size suitable as a styling textile for the home, large bath towel, or for the beach.
Features:
– All FRAMA Towels feature two loops for easy hanging in either direction and can be folded to a compact size
– Each towel comes in a recycled bag made out of 100% Low Density Polyethylene (LDPE)
– Made in Turkey

Materials: Quality: 80% organic and Oeko-Tex certified cotton, 20% linen

Dimensions: W 100 / L 150 cm
Weight: 350gsm
Care & Maintenance: 
– Due to the fiber's special nature, your towel will become softer and more absorbent over time when it is cared for according to the instructions.
– Wash: Gentle cycle machine wash at 30º degrees. Avoid using fabric softeners or conditioners. These products may create a coating overtime.
– Care: Only non-chlorine bleach when needed. Tumble dry low or line dry. Low temperature ironing. Do not dry clean.
– Certain skincare ingredients may cause permanent bleach stains on your towels. Self tanners may cause persistent dark stains.

ABOUT FRAMA

Frama represents a graphical and straight forward aesthetic approach to design.
The Frama headquarters and Studio Store is located in central Copenhagen within the historic and protected neighbourhood of Nyboder. Former home of the St. Pauls Apotek established in 1878. The synergy between the past and present elements of the space is a direct link to how Frama defines their main interest within the creative field as a dialogue between two opposite poles; classical and contemporary approach – between digital and analogue production.