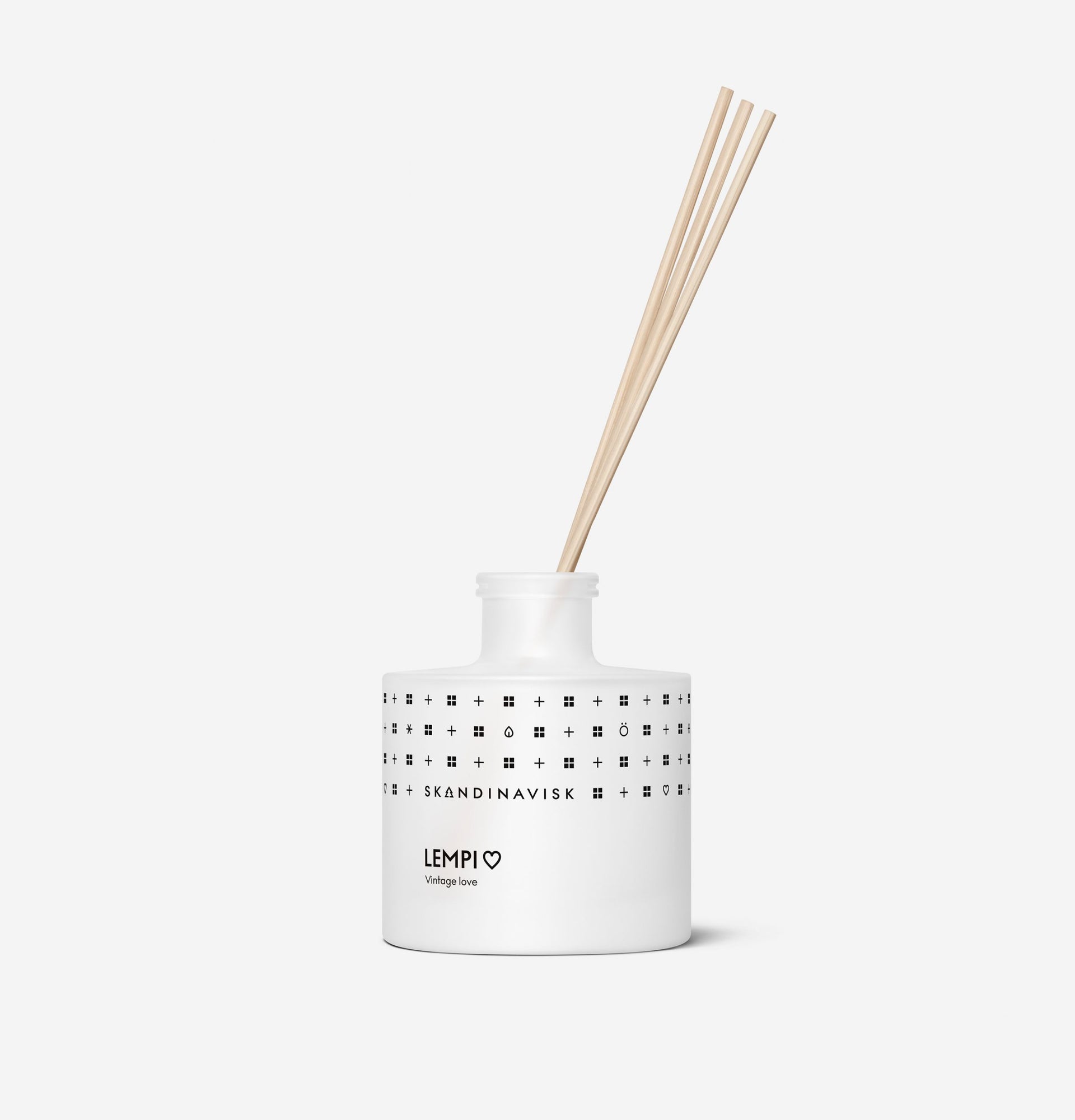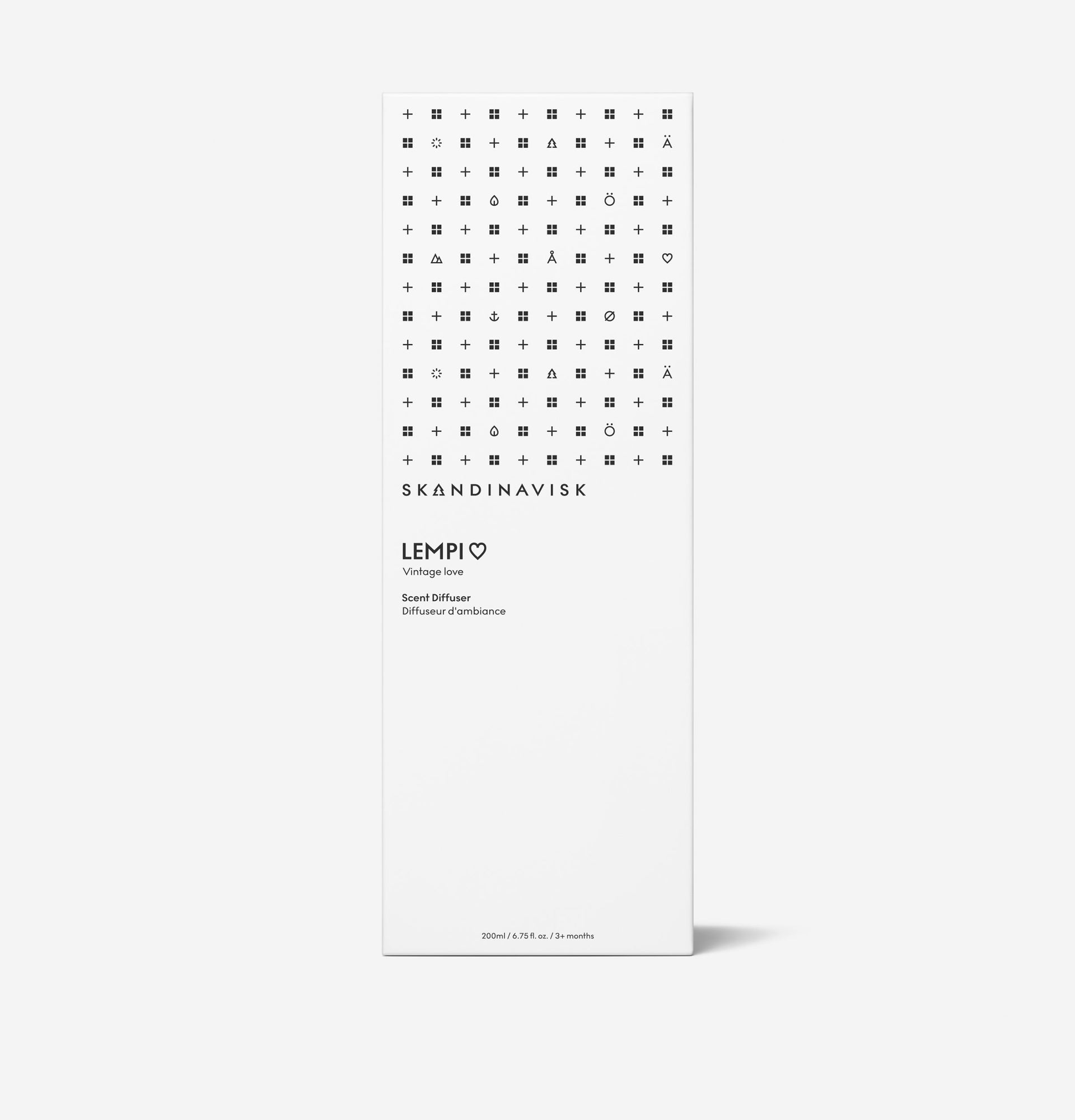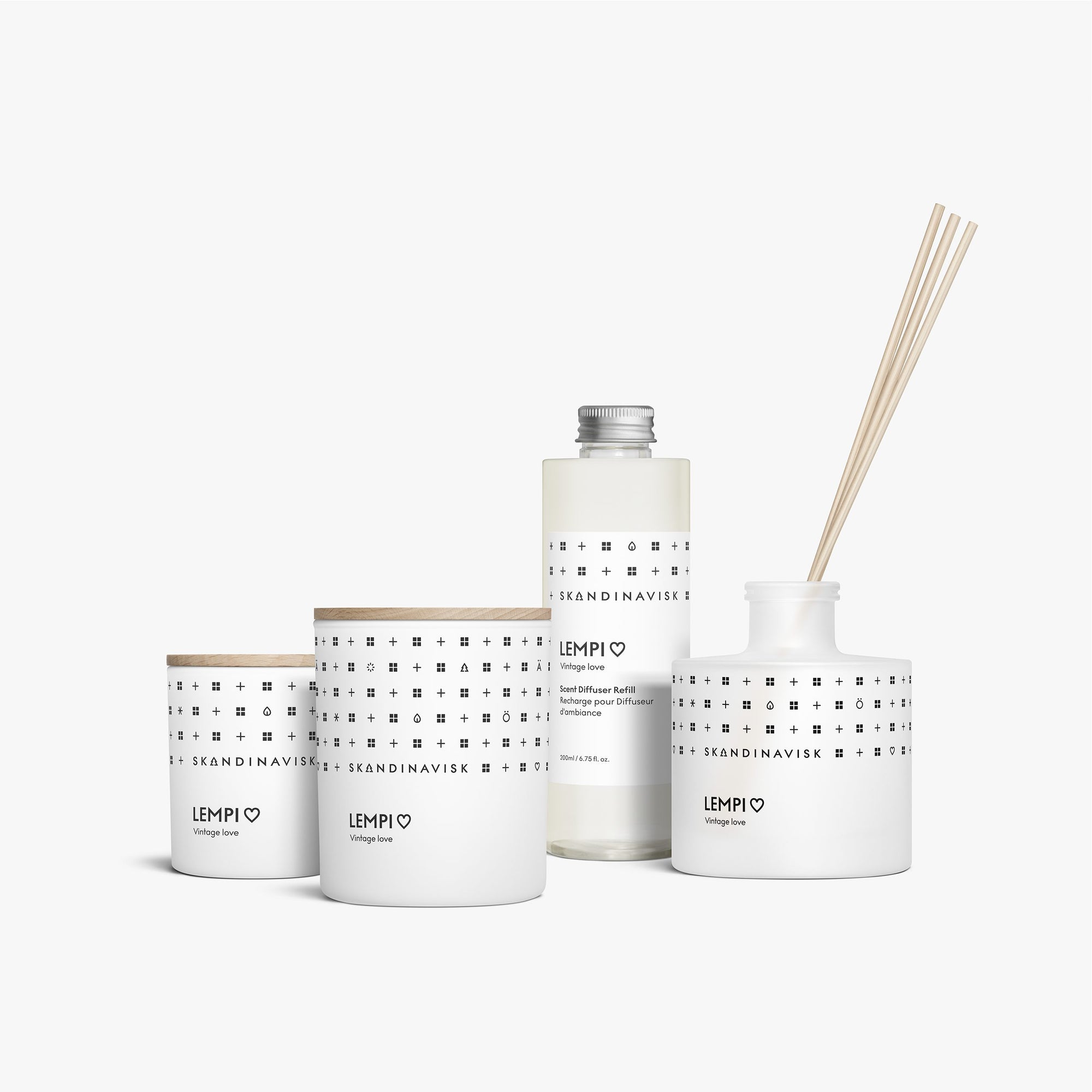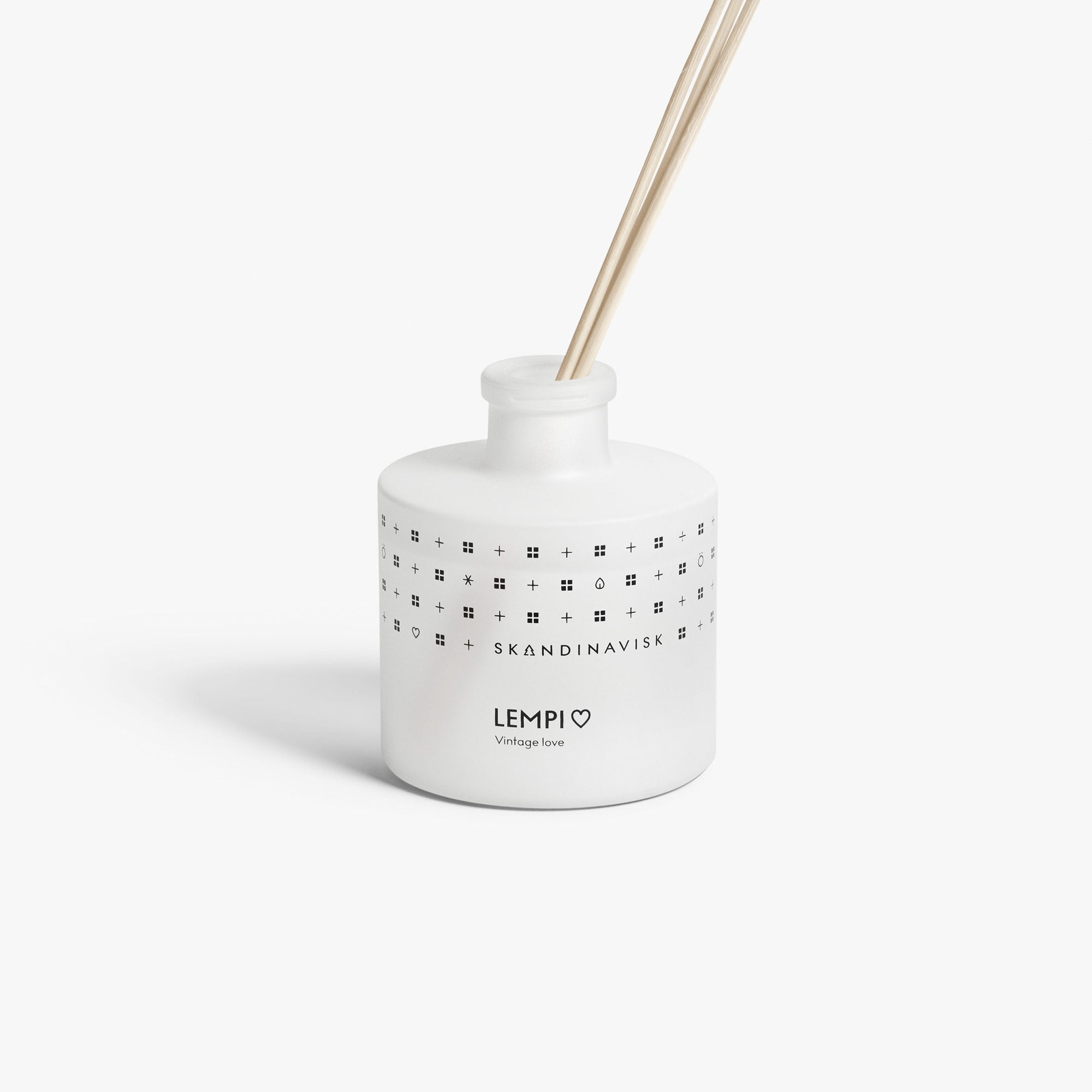 LEMPI Scent Diffuser
Skandinavisk
('lem.pi) Old Finnish for 'love'. In Finland there is an old saying that goes 'love doesn't have to be perfect, but genuine'. The same can be said of a Nordic summer, its hopes and its treasured warmth shared.

A perfume blend in painted glass with eight sticks. Refills available.

Scent notes: Peony and rose, strawberries and mosses.
Size: 200ml, 3+ months
Dimensions: 8cm Dia, 9.8cm H
Materials: Partially-recycled and dishwasher-proof glass produced in the EU with metals-free water dyes
FSC-certified wooden stopper from managed European forests
FSC-certified packaging card from managed Swedish forests with natural colour dyes
ABOUT SKANDINAVISK

Skandinavisk was started by two English chaps who fell in love with two blonde Scandinavian girls and never left. Our collection is inspired by fifteen years of travels and experiences across the Nordic region.

In 2013, when we launched our first scented candles, we made it our mission to bring to life the stories of Scandinavia through design and fragrance – whether the focus be on the local flora, so abundant in summer and frozen in winter, or the thoughtful approach to life common to all Scandinavians. Interpretations of raw nature, and of human nature.

Our own growing team of Brits and Scandinavians can be found in Copenhagen, Stockholm and London and we produce everything here in Scandinavia or in the European Union. As we look toward the next five years, we will keep exploring, keep learning, and keep challenging ourselves to bring to life this beautiful and inspiring region.

But living Scandinavian is not just which part of the world you come from, it's also how you think, how you treat others, and what you treasure. We believe a Scandinavian approach to life offers a blueprint for a better future in a world that's forgetting how to listen to quieter voices.