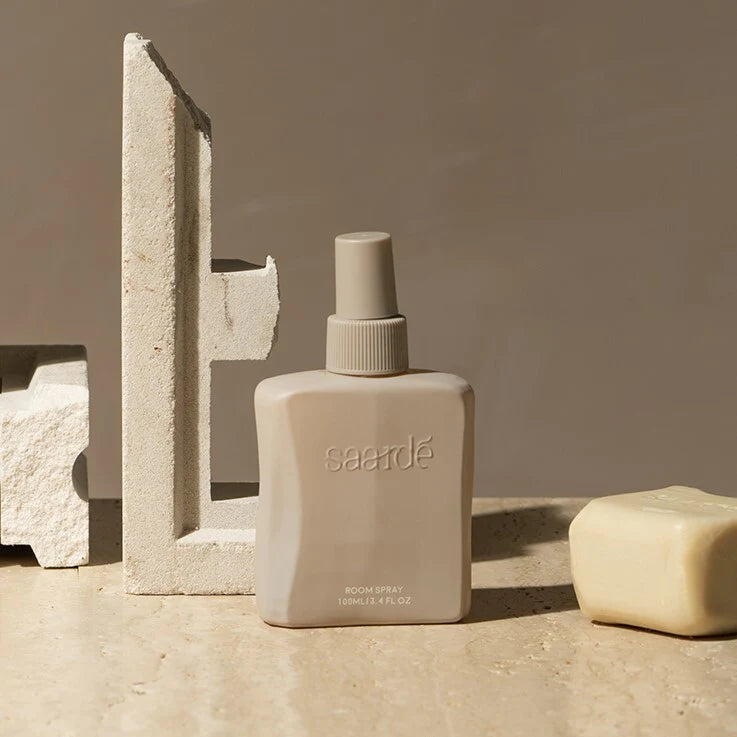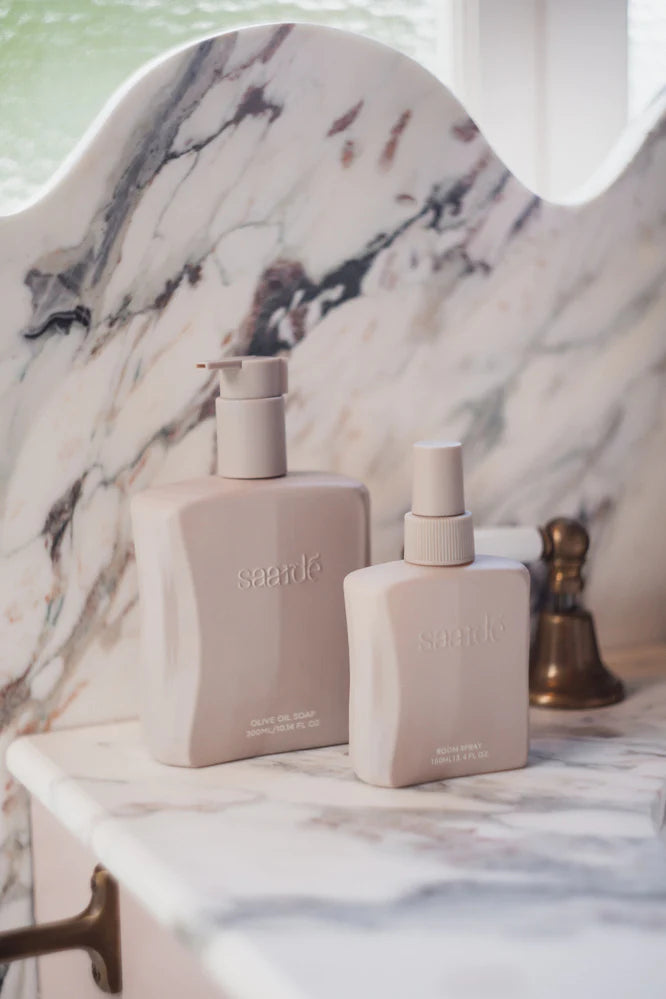 Andalusia Room Spray
Saardé
Andalusia Room Spray scent of Olive Leaf & Thyme transport your senses... balmy evenings spent in secret destinations where the perfumed air is aromatic and full of promise.

Refresh your room and your senses with a spritz of our Andalusia Room Spray.

Made in: Australia
Fragrance: Olive Leaf and Thyme
Size: 100ml
About Saardé

Founded by Shenol and Verity Kizek, they had a vision to share the rich heritage of Turkish textiles, while bringing a fresh and modern take to these authentic items. Verity and Shenol are obsessed with quality, simple things with beautiful details and the artisan made mark.
We draw our inspiration from a combination of relaxed Mediterranean and Australian beach side living. The skilled artisans making our goods are also a source of endless inspiration and motivation. Textural luxury, natural materials, traditional techniques and pared back style. Olive groves, azure waters, salty skin, shared sunset feasts.