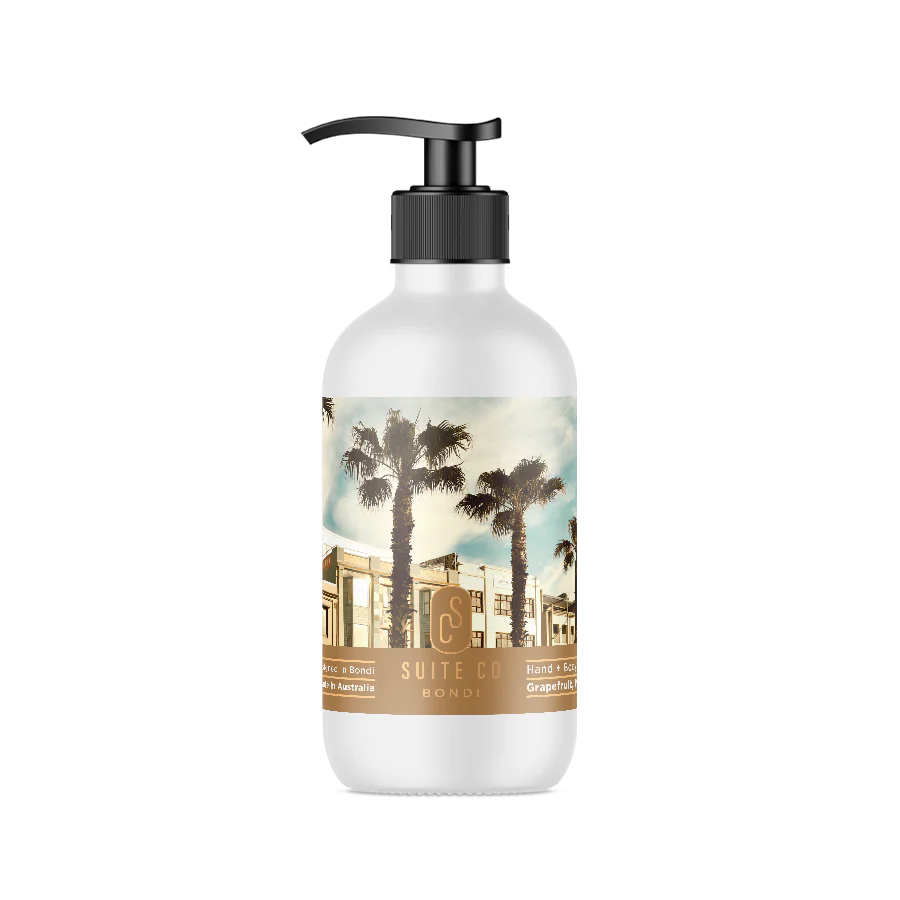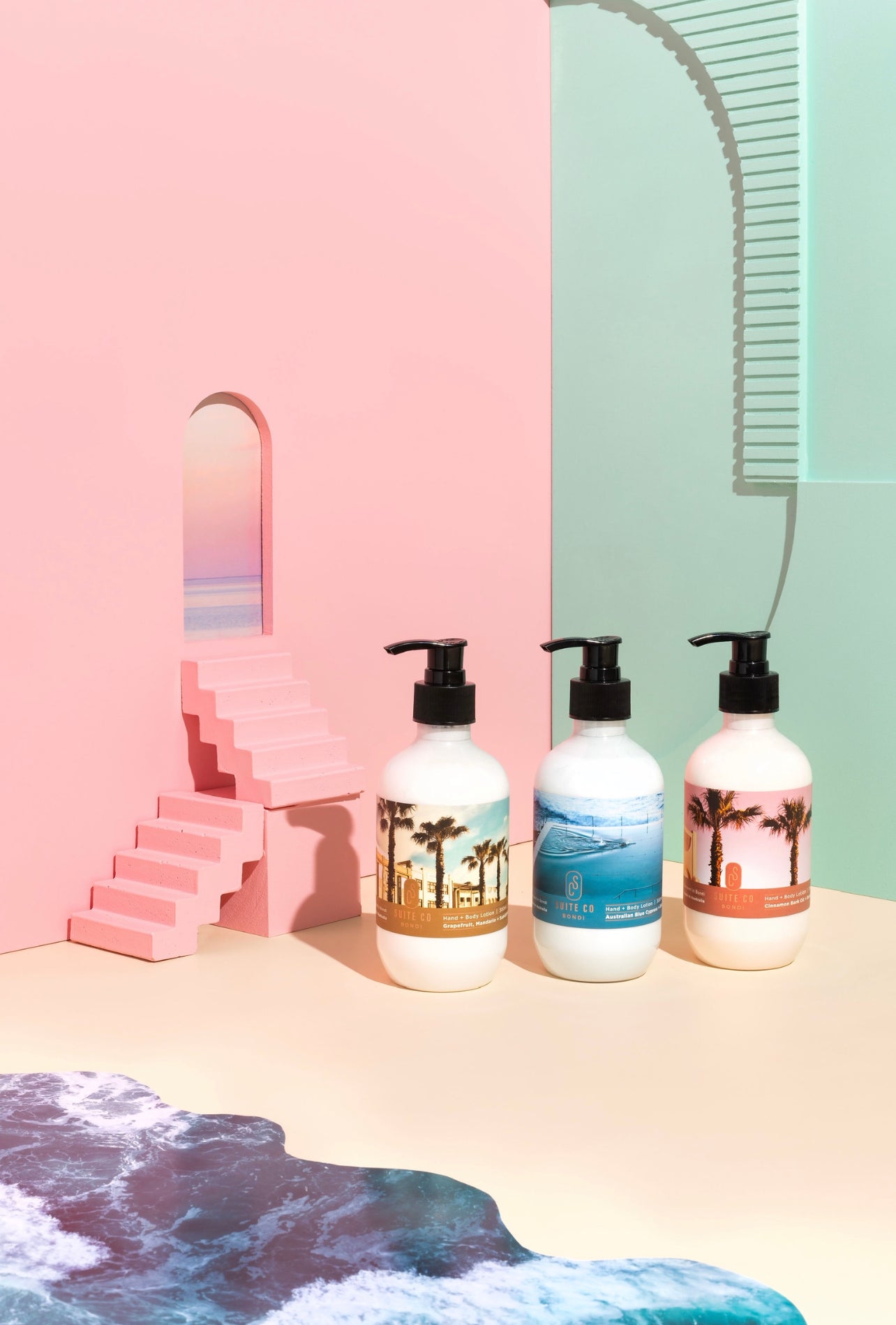 LOTION Grapefruit, Mandarin + Sandalwood
Suite Co. Bondi
This fragrance is energising and stress relieving, the wonderful blend of Australian citrus oils will leave you wanting more.
Fragrance: Grapefruit, Mandarin + Sandalwood
Size: 500ml
Ingredients: Water, Sweet Almond Oil, Grapeseed Oil, Vegetable Glycerine, Cetearyl Alcohol, Ceteareth-20, Phenoxyethanol, Ethylhexlglycerin, Grapefruit Oil, Cedarwood Atlas Oil, Rosalina Oil, Mandarin Oil, Frankincense Oil, Eucalyptus Lemon Scented Ironbark Oil Sandalwood Oil, Rosehip Oil.
Please note:  Suite Co products are derived using natural ingredients and over time may fade or change colour. This natural occurrence will not affect the beautiful aroma of your product. 'Suite Co products are best suited away from direct sunlight.'
About Suite Co.
Suite Co Bondi is a unique and colourful range of Australian made Bath & Body Products, comprising a sophisticated blend of Native Australian plants and European essential oils.
Working closely with Australian oil producers, Suite Co Bondi is careful to create a product that is naturally beautiful, cruelty free and intoxicating to the senses.
Inspired by the stunning location and original architecture of Bondi, the iconic beach, magical sunrises and Art Deco streetscape are all captured in the brands photography and packaging.
With our intoxicating mix of Native Australian plants and European essential oils, these exquisite bottles will add an instant lift to any suite or home.
We hope you love our beautiful products as much as we love creating them.